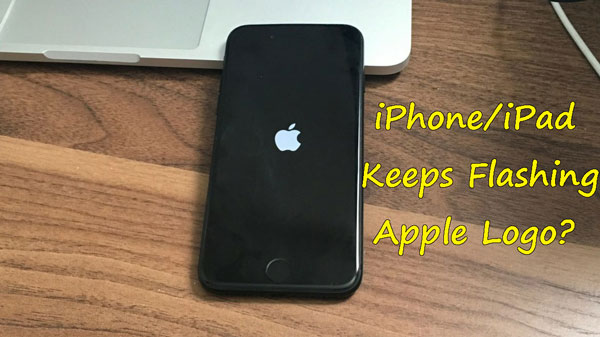 You may have encountered some Apple logo problems on your iPhone or iPad like stuck matter. But do you meet with the issue of your iPhone/iPad flashing Apple logo? When the trouble appears, many people including you have no idea about what happened and how to fix it. Or you might have seen several solutions elsewhere, yet you are still faced with it after some times. Well, now we are gonna introduce 4 best methods to thoroughly resolve the iPhone/iPad keeping flashing Apple logo. Here we go.
1. Hard reset your iPhone/iPad
At first, hard resetting your iPhone/iPad is a favorable way to deal with the iOS devices flashing Apple logo on and off. Because the operation would refresh your device's operating system through removing some errors while causing you no data loss.
To hard reset iPhone
iPhone 8 and later, respectively press down and release the Volume Up and Down buttons, then hold the Side button.
iPhone 7 and iPhone 7 Plus, simultaneously hold down and let go of the Volume Down and Sleep buttons until the Apple logo appears.
iPhone 6, iPhone SE or former, simultaneously hold down and release the Home and Power buttons till Apple logo pops up.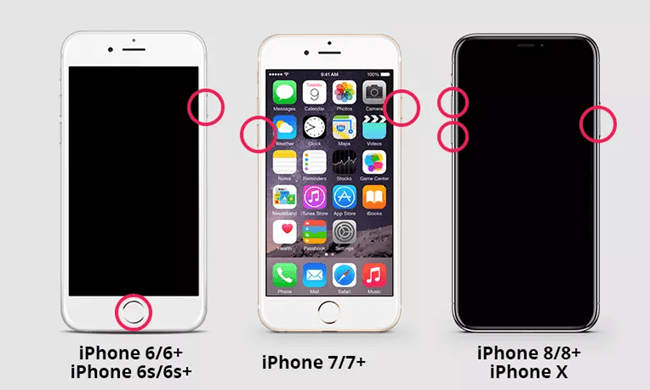 To hard reset iPad, please press the Home button and On/Off button in the meantime until the screen goes black and the Apple logo is shown on the interface.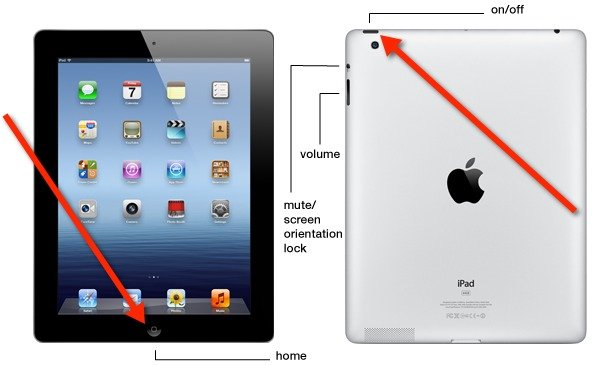 2. Use TunesKit iOS System Repair (No data loss)
Of course, there is another more effective and workable fix to iPhone/iPad flashing Apple logo, and it won't give rise to any data loss, too. If you would like to try, the professional iOS system repair tool named TunesKit iOS System Recovery is recommended here.
Besides resolving a flashing Apple logo on your iPhone/iPad with an almost 100% success rate, this third-party software can help you solve other 50+ kinds of iOS problems such as iPhone stuck on software update, iTunes errors and more. In addition, it supports almost all iOS devices including iPhone, iPad, iPod and Apple TV as well as is fully compatible with all iOS versions like the latest iOS 14. Finally, it also supports one-click to enter or exit recovery mode and downgrading iOS versions.
How to use this powerful program with user-friendly interface to fix iPhone/iPad keeping flashing Apple logo? Here are the 4 simple steps.
Step 1: Launch TunesKit. Download and open TunesKit iOS System Recovery. Connect your iPhone/iPad to a computer through a USB cable. Then tap on the "Start" button to proceed.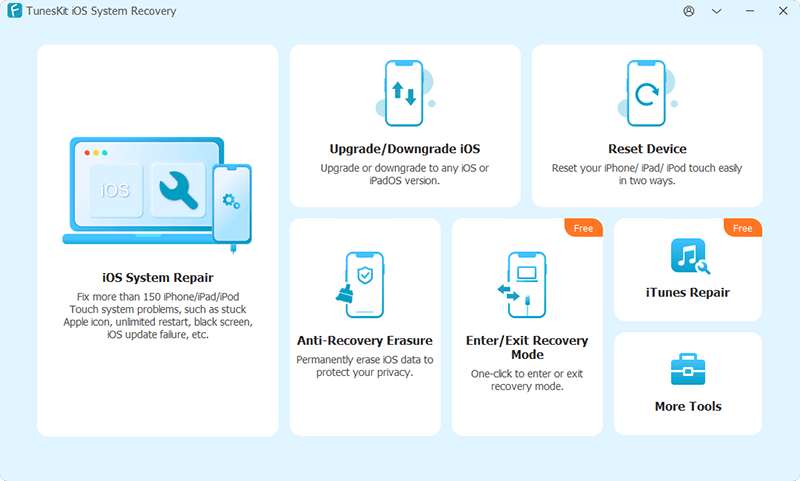 Step 2: Select mode. Choose the Standard Mode to fix your iPhone/iPad flashing Apple logo on and off without data loss. After that, just click the "Next" button.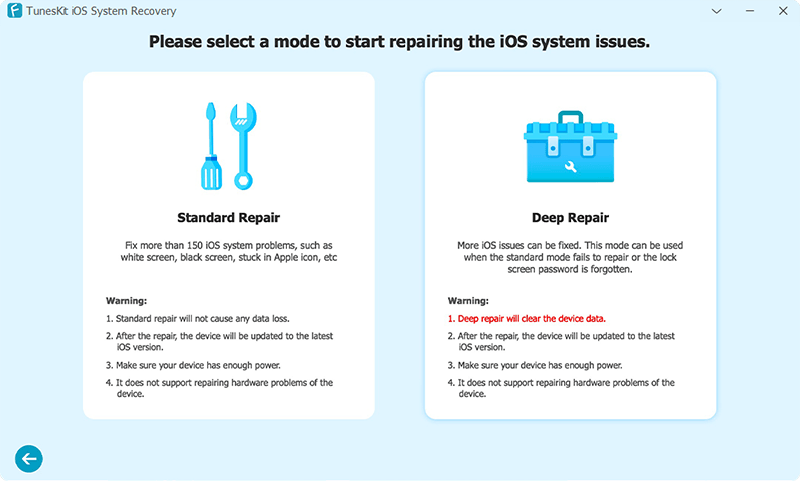 Step 3: Download firmware package. Before hitting on the "Download" button to download the firmware package matched with your iPhone/iPad, please check your device's information displayed on the screen.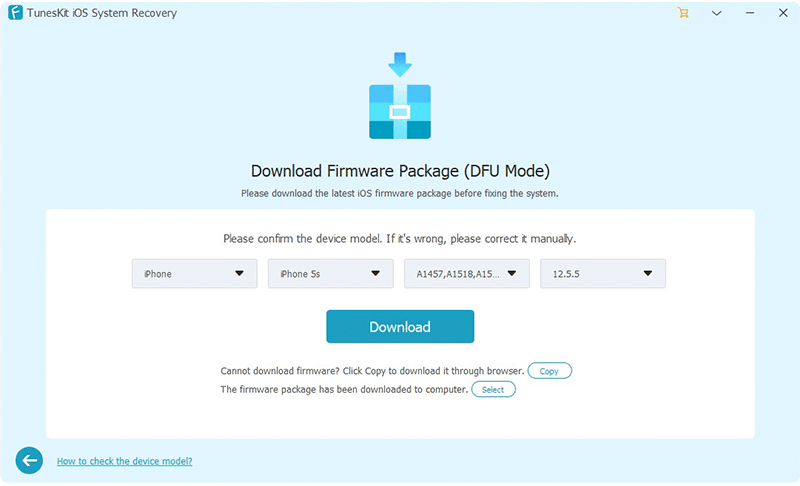 Step 4: Fix iPhone/iPad keeping flashing Apple logo. After finishing downloading the firmware package, click on the "Repair" button to fix the iOS. When the whole process is completed, your iPhone/iPad will come back to normal and the Apple logo will not flash.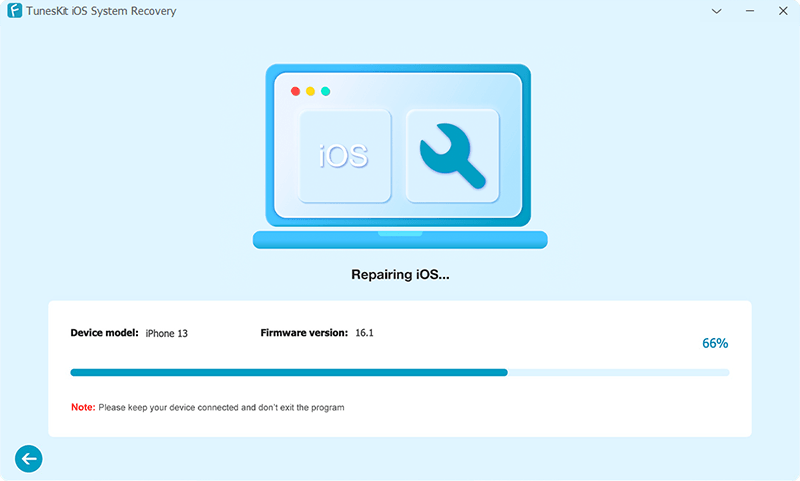 3. Restore iPhone/iPad with iTunes (Data loss)
You might have heard about restoring iOS devices via iTunes when some system issues occur. But this is usually not recommendable as it will erase all data on your device if you don't have a backup. However, if you have backed up data before, let us see how it works in fixing iPhone/iPad flashing Apple logo.
Step 1: Connect your iPhone/iPad to PC with an original USB cable and open the latest iTunes.
Step 2: Let your device enter recovery mode.
Step 3: On the message shown on the screen, click "Restore" to start the reparation.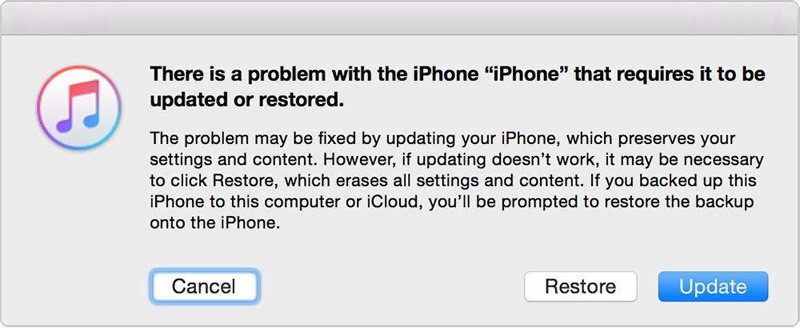 4. Resort to Apple Store
Lastly, to fix iPhone or iPad flashing Apple logo on and off, you could also attempt the last resort – go to Apple Store. The professional technicians there will give you a hand to get out of trouble, but you will cost many bucks and much time at the same time.
Verdict
There are do-it-yourself methods and the one that seek other people's help to settle your iPhone or iPad flashing Apple logo. The decision is on yours about choosing which way. In conclusion, we sincerely hope that your problem could be solved completely and please contact us if any questions.

Brian Davis has covered tech and entertainment for over 10 years. He loves technology in all its forms.