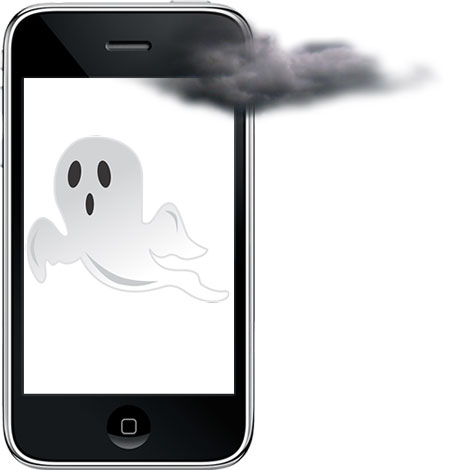 Sometimes, the iPhone screen appears being touched automatically as if it was operated by an invisible person or by itself. This is what we called iPhone ghost touch. Now we have seen an increasing number of people complaining about the problem on the website. But don't worry! This article will give guide to the best way to get rid of the problem of ghost touch after iOS 13 update and other possible quick fixes.
Part 1. Which iPhones are Influenced by Ghost Touch Problem?
Some people hold the view that ghost touch screen only affect iPhone X. However, it is shown from reports and complaints online that other models of iPhone also suffer a lot. Not only does the issue be shown on iPhone XR and later, but also it affects iPhone 8,7 and former. So evidently, iPhone ghost touch screen after iOS 13 update is not a rare thing. Chances are that it can be happened on every mode of iPhone.
Part 2. Why iPhone Appears Ghost Touch?
Before we get to the solutions, we need to understand why iPhone ghost touch happens. To make it clearer, we have listed several following causes.
1. A wrong display or injured screen factors. To be specific, ghost touch screen may be caused by some bolts being displaced, thus iPhone display seated incorrectly.
2. Some software glitches and bugs. iPhone appears errors after the iOS update, especially after upgrading to iOS 13.
3. The touch screen was taken away or shifted during the process of repair.
4. Defective digital manufacturing or being installed incorrectly.
Video Tutorial
Part 3. What is the Best Method to Fix iPhone Ghost Touch?
In most cases, iPhone ghost touch results from some software or procedures errors inside iPhone. If it is that case, using related professional iOS system recovery software such as TunesKit iOS System Recovery is the best way to fix ghost touch on iPhone without data loss. It is a relatively popular program to bring your iOS system back to normal with almost every problem solved. It fixes all iOS and tvOS system issues including iPhone recovery mode, white Apple logo, black screen, Apple TV issues etc. Besides, there is no data loss after the reparation with standard mode. Moreover, it supports diverse devices like iPhone, iPad, iPod touch and Apple TV, and all iOS versions, including the latest iOS 13. Finally, it has a simple interface which is easily understood and operated by customers.
To repair the iPhone ghost touch screen issue, you just follow three steps.
Step 1: Firstly, open TunesKit iOS System Recovery for Windows on your computer. Then you have to connect your iPhone till it's detected. Next, click "Start" button. Next, choose the "Standard Mode" and "Next". You have to select which device you've connected. Then follow the instructions from the interface and let your device is into DFU mode. After that, click "Next" button.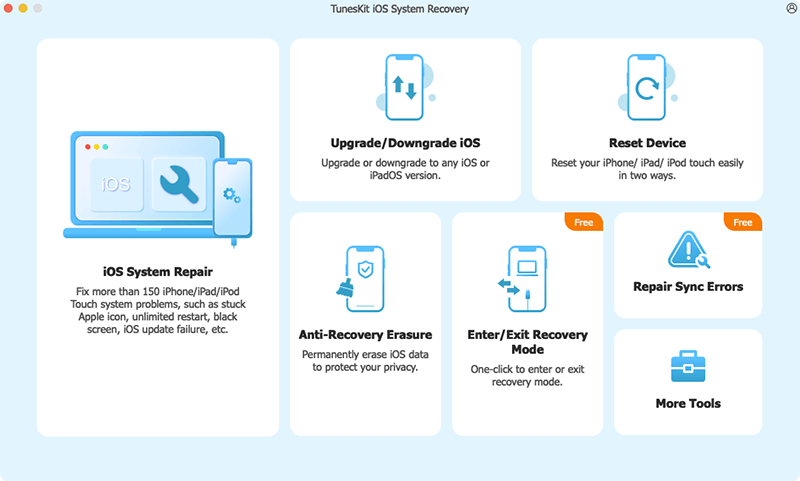 Step 2: The application will download the firmware package matched to your device after finishing the first step. Before that, you have to make sure the device info is correct, including the model version, iOS version, etc. You can correct it if there's anything wrong. If all information is correct, click the "Download" and it will start downloading and verifying the firmware.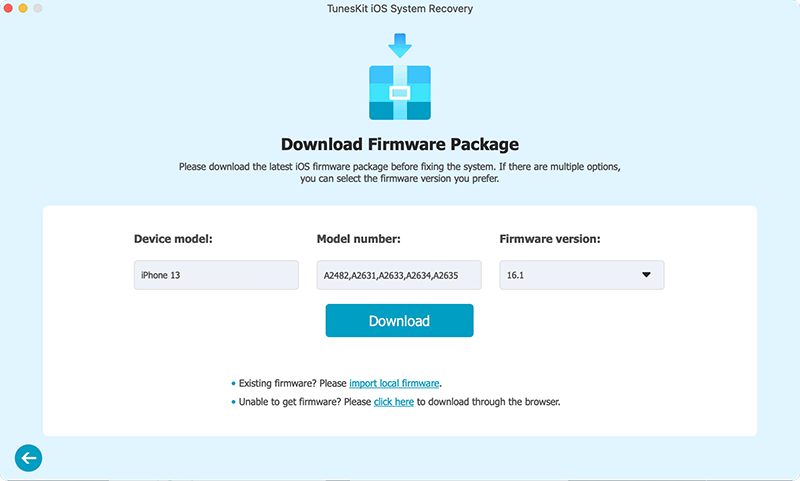 Step 3: When the firmware has been downloaded successfully, you just click the "Repair" button and the program will automatically begin to fix your iPhone. Don't disconnect your device until the process is completed. Otherwise, the device might become bricked.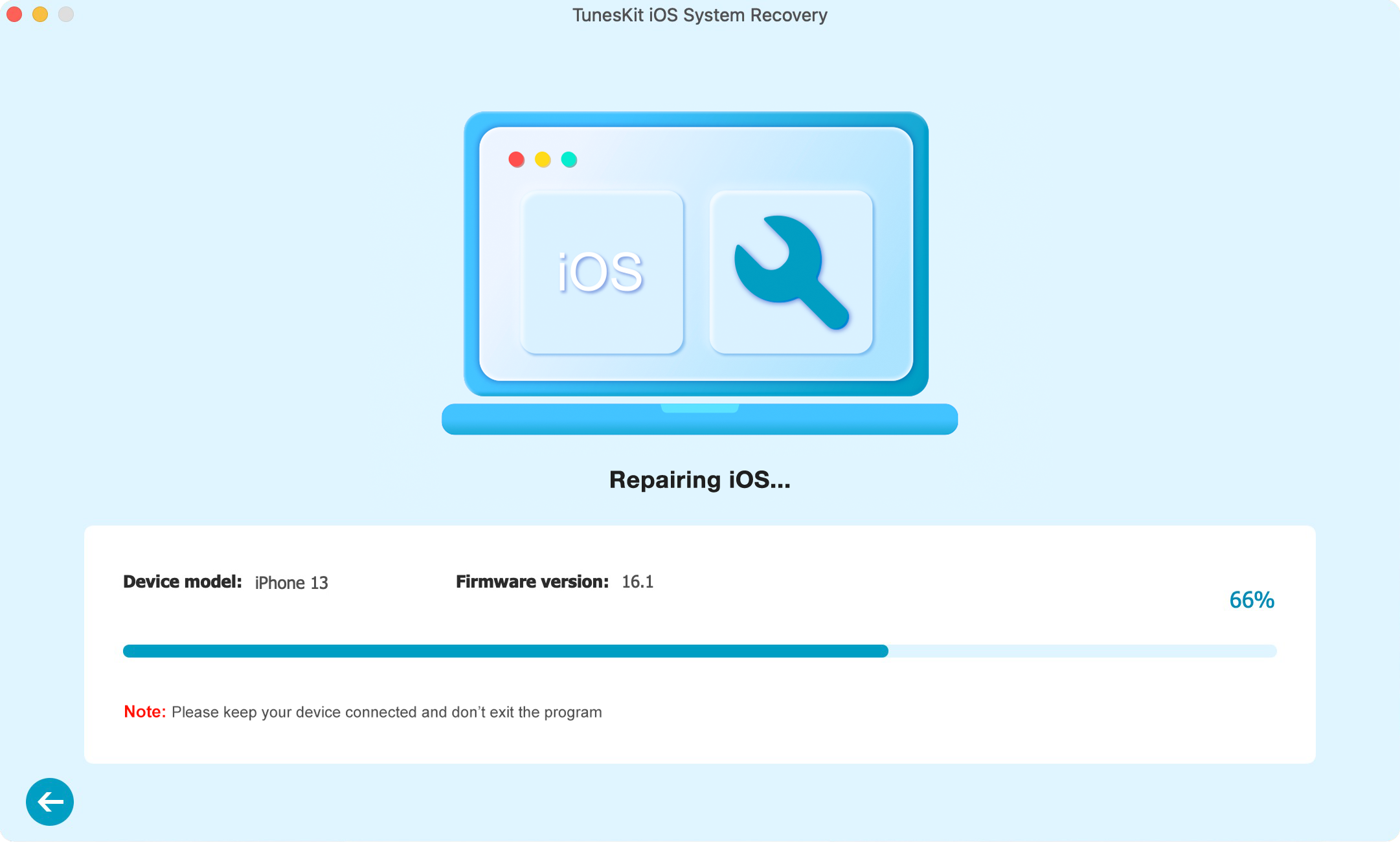 Part 4. What are Other Possible Solutions to iPhone Ghost Touch Screen?
If the above method doesn't work unfortunately, you can also try other alternatives as follows to fix your iPhone ghost touch screen problem.
4.1 Clean the Touchscreen of Your iPhone
You may wonder why cleaning iPhone touchscreen works. It is because some dust and particles on your iPhone may make the device act on its own, especially when the dust is accumulated after a quite long time. It is simple for you to clean iPhone touchscreen. Before starting, you have to switch the iPhone off and unplug all connected cables. Then you are supposed to get a clean and uncouth cloth or tissue paper with some water. Lastly, you can begin wiping your device's screen from the top to the end in a gently manner.
This method can help you erase the debris and dust on your iPhone. But you have to be careful amid cleaning the screen. Because you are not allowed to let one drop of water get into any openings on your device.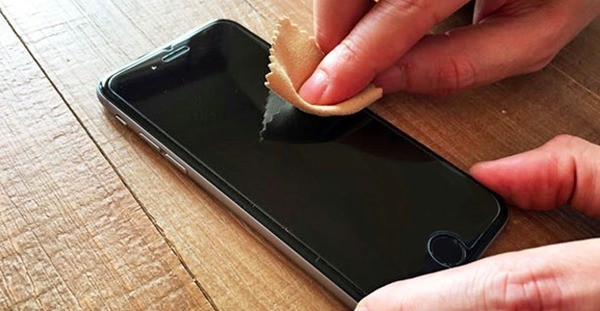 4.2 Remove Your iPhone Screen Protector
Although the screen protector is usually employed by users to keep iPhone from scratching, it may sometimes cause some issues about operations like ghost touch. Under such circumstances, you have to take off your iPhone's screen protector to get the problem solved. Take it from one corner and then step by step, slowly remove it completely.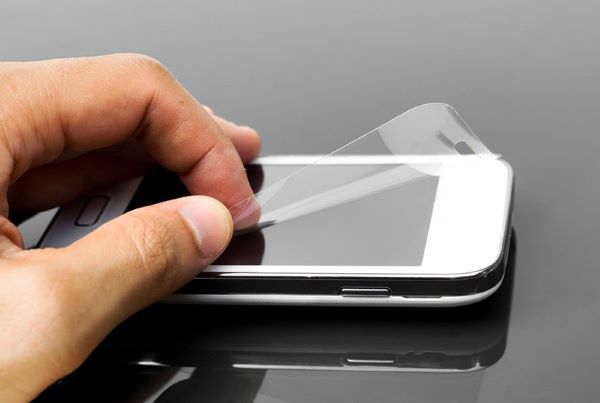 4.3 Take off Your iPhone's Case
Similar to screen protector, iPhone's case also leads to ghost touch problem. When you find that your device's screen is slightly twisted, you can take away the case of your iPhone. As the hard case may occasionally twist your iPhone's screen. The iPhone ghost touch screen problem may be fixed after removing the case.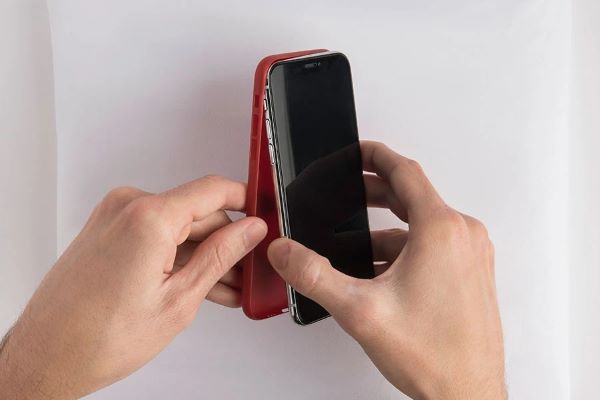 4.4 Restart Your Device
Whenever iPhone gets wrong, most people always let their iPhone power off and restart them first. You can also have a try to restart your iPhone after having used above quick fixes which cannot solve the problem as expected.
If you use iPhone X and later, press the slide and volume button. When the slide to power off signal shows, slide it to the right.
If your device is the iPhone 8 and earlier, press the top button and you will see a power off sign, then swipe it to the right.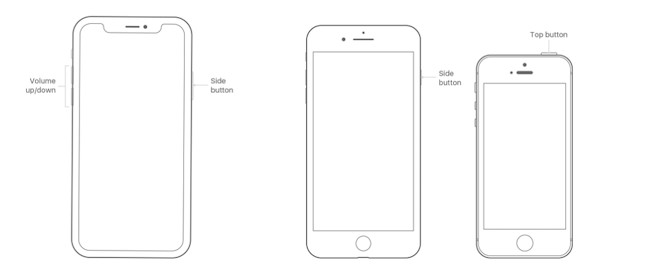 4.5 Recover iPhone by Putting it into Recovery Mode
If restarting iPhone doesn't help you, to put your iPhone into recovery mode may also do the trick. But recovering iPhone might cause some data loss. So you are suggested to do data backup before putting iPhone into recovery mode.
Please follow these steps to get iPhone into recovery mode.
Step 1: Click iTunes on your computer and connect your device.
Step 2: Hold and release the volume up and down button respectively.
Step 3: Press side button and enter the recovery mode.
Step 4: Finally click update or restore.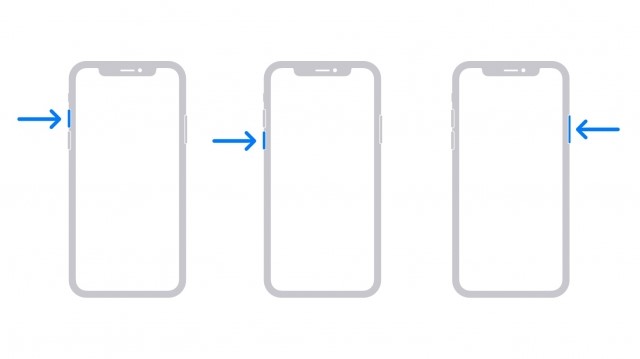 Note: When you find your iPhone stuck in recovery mode, don't worry. In this case, you can simply use TunesKit iOS System Recovery to fix iPhone stuck in recovery mode.
4.6 Factory Reset Your iPhone
A factory reset usually can fix the problem of ghost touch on iPhone, because it can remove some settings that cause the problem. But this method will remove all data of your iPhone. So you are suggested to backup data before you try following steps.
To factory reset your iPhone, go to Settings, then the General, next the Reset and finally Erase all Contents and Settings. Enter the device's passcode when prompted and then click on "Erase iPhone" to complete the process.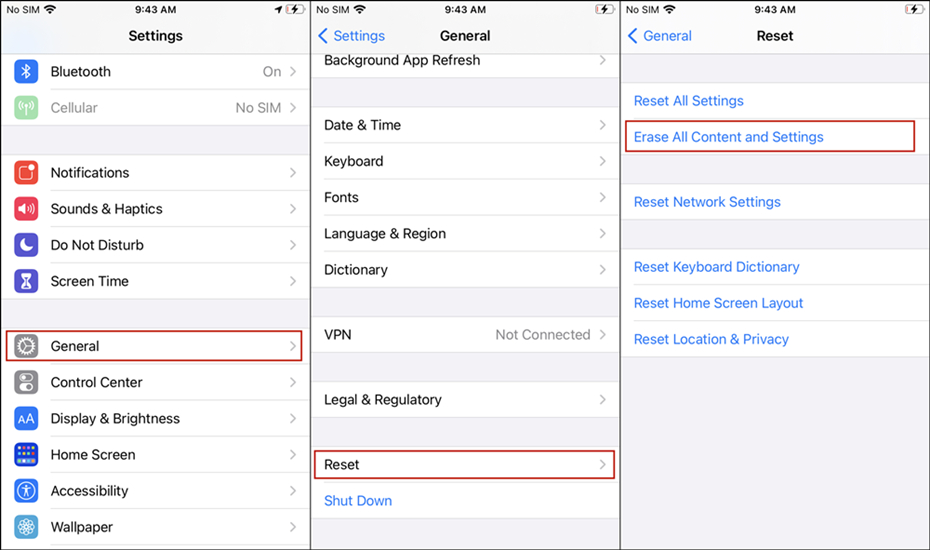 4.7 Restore Your iPhone via iTunes
If the above methods don't work, then you are suggested to try to restore your iPhone in iTunes. If you don't mind the data loss, you can follow following steps:
Step 1: Open the iTunes and connect your iPhone to the computer.
Step 2: Click the iPhone icon when the iPhone appears in the iTunes successfully.
Step 3: Click "Restore iPhone" in the column of Summary.
Step 4: Click "Restore" again to make sure the process works well and then iTunes will restore the device connected to the factory settings.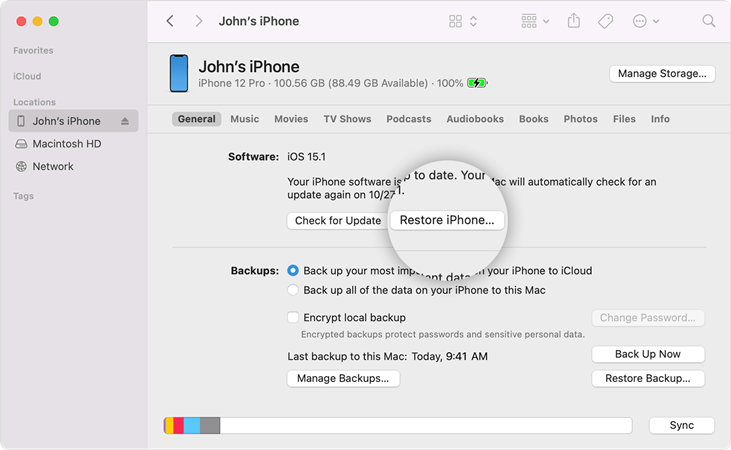 4.8 Contact Apple
If you got this far, it might mean the problem is not solved yet. Then the final try should be bringing your iPhone to Apple store. The store will provide free and authorized service to make the ghost touch on your iPhone fixed. But first you have to make sure you have got data backups by iTunes and iCloud.
Part 5. Conclusion
Above methods suggested ranging from using professional iOS system recovery applications to contact Apple Store are worth trying. But to make sure your iPhone ghost touch problem is completely solved with higher safety and without data loss, you are highly recommended to try the third-party iOS system recovery tools such as TunesKit. However, if you have exhausted every possible way to fix iPhone ghost touch issue, then the problem should be caused by hardware errors. In this way, you are required to take your device to the Apple Store. Or do you have any other advice or issues about iPhone ghost touch? Welcome to connect with us!

Brian Davis has covered tech and entertainment for over 10 years. He loves technology in all its forms.