Apple Pencil Not Working on iPad? Fixed!
4 mins read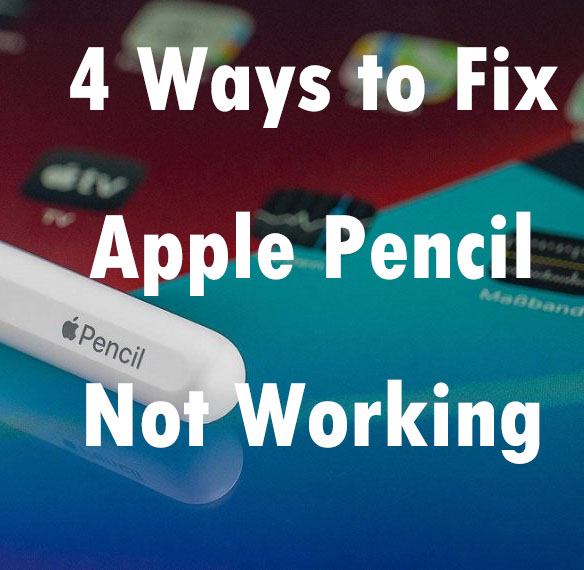 As one of the most popular mobile office tools, the iPad can help us a lot in working or studying. To make it work more effectively, many users would buy an Apple Pencil. With Apple Pencil, we can write, paint, or record things much easier than before. What should we do if our Apple Pencil goes wrong? In this passage, I will show you some ways for you to fix the Apple Pencil not working on iPad.
1: Re-pair your Apple pencil with your iPad
When your Apple Pencil is not working, the first thing you should do is to check the connection between the 2 devices. You can remove the connection and re-pair them again.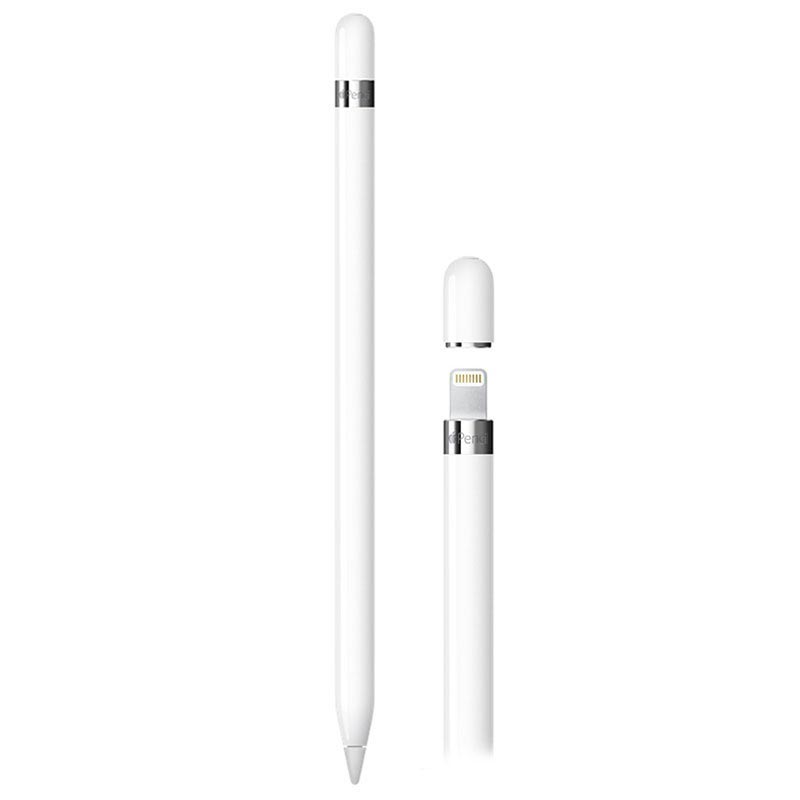 Firstly, remove the connection. Open Settings>Bluetooth>Apple Pencil>Forget
For the first-generation Apple Pencil, plug it back to the Lightning connector on your iPad or iPad Pro.
For the second-generation Apple Pencil, attach your Apple Pencil to the magnetic connector on the side of your iPad.
2. Tighten the nib
After a long time of use, the removable nib of the Apple Pencil may come loose, it can be a solution for you to tighten the nib again. If the nib was worn out, replace a new one to make your Apple Pencil work again.
3. Restart your iPad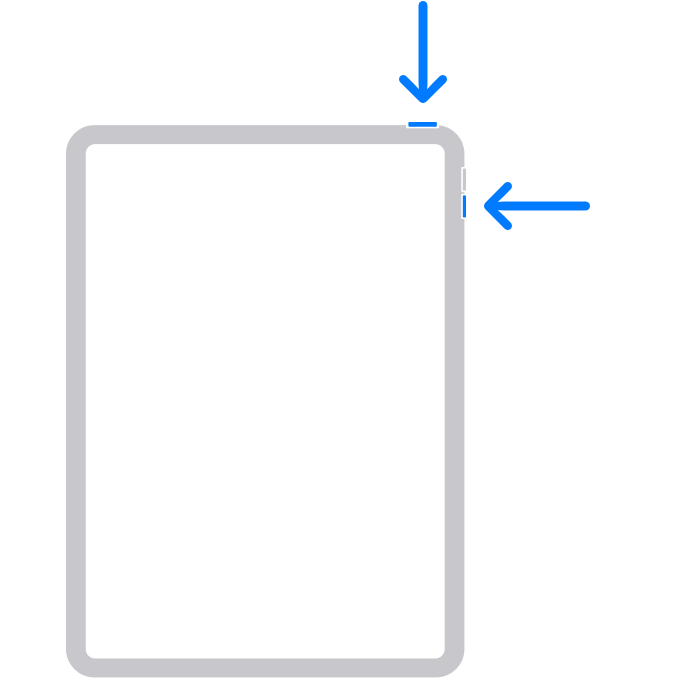 If the above methods not working, it means that there is something wrong with your iPad and you should check whether your iPad is running normally.
Restarting iPad is always a way for you to choose to fix your iPad issue. It is a harmless way for you to recovery your iPad. Rebooting your iPad is to clean up your memory and make it start fresh.
Whether your iPad has a home button or not, there are different ways to restart your iPad.
For iPads with a Home button: Hold the Power button until a slider appears at the top of the iPad screen.
For iPads without a Home button: Hold the Power button and one Volume button at the same time until a slider shows at the top of the iPad screen.
Move the slider left to right, the iPad is shut down. When your iPad screen turns dark, hold the Power button until the Apple logo appears.
4. Use TunesKit iOS System Recovery
Restarting doesn't work? Maybe you need to fix your iPad software issue. I think TunesKit iOS System Recovery can help you. As a professional iOS system recovery tool, it can fix most of the iOS issues in several steps. You can use it to fix your iOS device issues without expertise requirement. Not only Apple Pencil not working on iPad, but also iPad running slow, iPad Bluetooth not working, or iPad activation error can be fixed easily. Here are the detailed steps to fix your iPad. The fixing is quick and safe, and TunesKit iOS System Recovery can be the best assistant for you.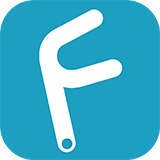 Characteristics of TunesKit iOS System Recovery:
Fix Apple Pencil not working without data loss
Repair different tvOS/iOS issues by yourself
Provide Standard Mode and Advanced Mode
Easy to use with friendly interface
Try It Free
600,000+ Downloads
Try It Free
600,000+ Downloads
Step 1

Connect your iPad with computer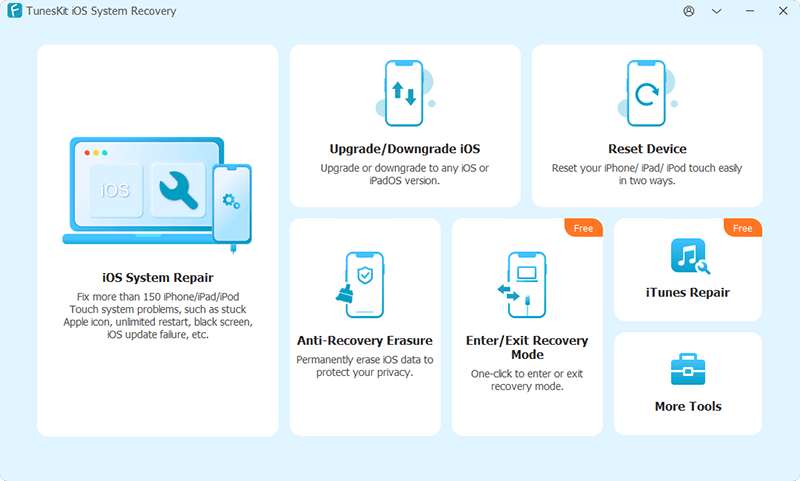 The first step to fix your iPad is to connect it with your computer. It is an easy-to-use tool because of the concise interface. Click the Start Button for the next step.
Step 2

Select recovery mode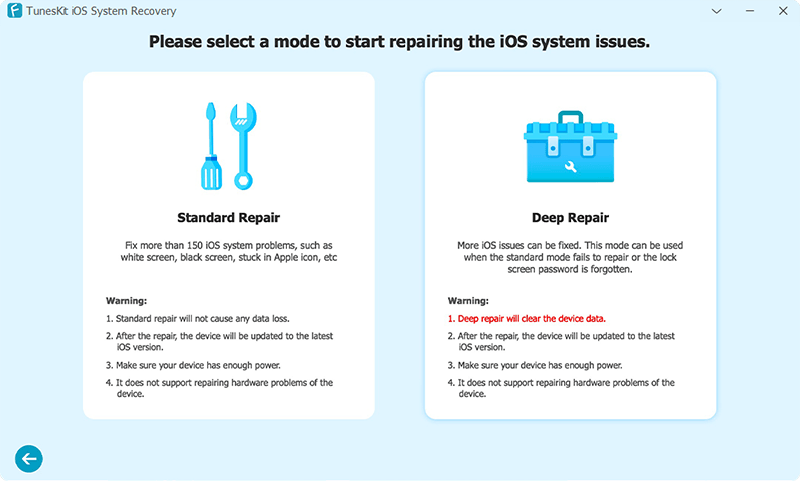 There are two options for you to choose from in TunesKit iOS System Recovery, Standard Mode, and Advanced Mode. You can select one of them to recover your iOS device. It should be noted that the Advanced Mode is more effective than Standard Mode, but it will erase all of your iPad data. If you are going to use the Advanced Mode, please back up your iPad before it.
Step 3

Download firmware package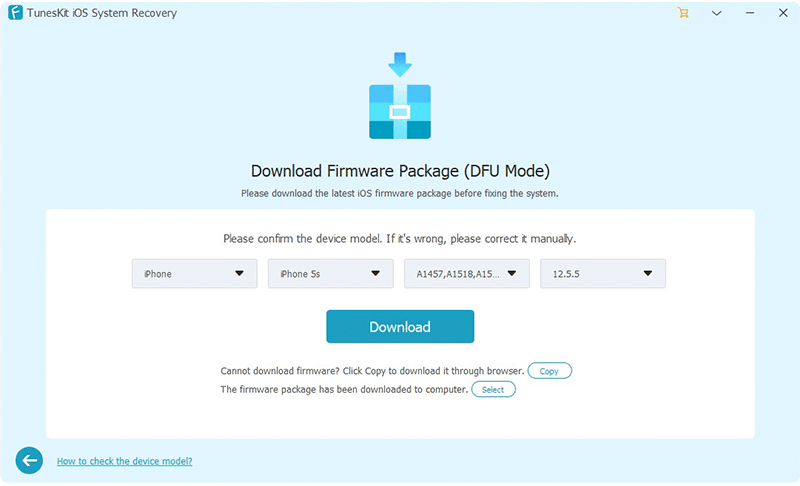 After selecting the mode, it's time to download the firmware package to fix your iPad. Before downloading, confirm that the device information is correct, if not, please correct it manually.
Step 4

Fix your iPad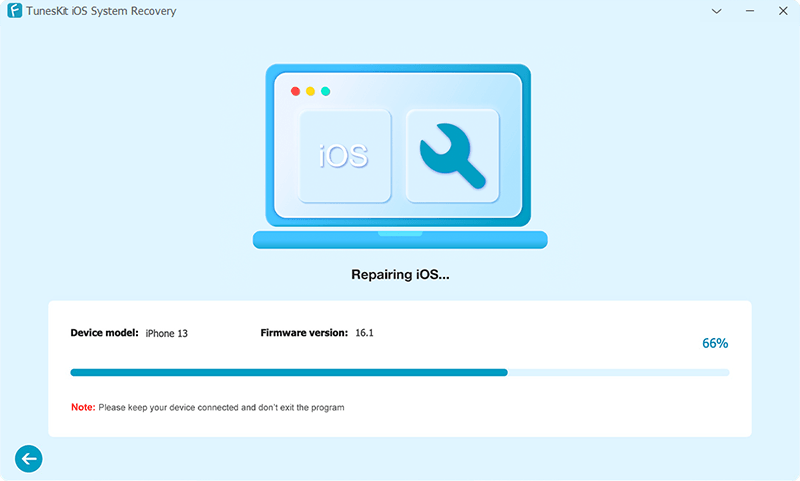 When the downloading process is done, TunesKit iOS System Recovery will start fixing your iPad. It won't take too much time.
The bottom line
As technology develops, iOS devices play important roles in our life. We can use them to watch TV, take notes, do the memo, and so on. An iPad with Apple Pencil can help us work effectively. It is necessary for us to download an iOS system recovery tool to protect them from going wrong. Using TunesKit iOS System Recovery can fix most of the iOS issues, such as iPad recording not working, screen flickering, white screen, etc. As a professional iOS system recovery tool, you won't be regret downloading it. However, if you meet the hardware issue, please contact Apple Support.