8 Best Ways to Fix AirPods Popup Not Showing
6 mins read
Apple AirPods have attracted a lot of attention since the launch and have been at the forefront of mainstream wireless headphones with their portability and compactness. The AirPods can connect to a wide range of devices, including iPhones, iPad, iPods, and even Android devices, although many users have reported that they are not as sensitive when connecting to Android devices as they are to iOS devices.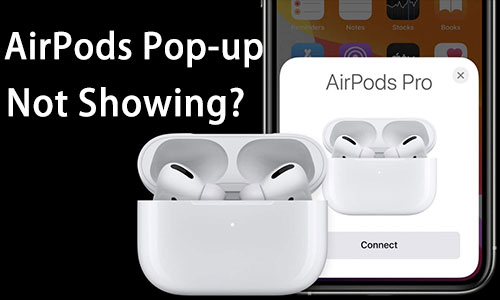 However, there are exceptions to this rule, as some iPhone users have commented that their AirPods popup not showing when connected to an iPhone. Don't worry. If you're having the same problem, then read this article. We'll present you with a few impressive solutions in the post.
Method 1: Charge Your AirPods
The first attempt to fix the AirPods popup not showing is to check your Airpods battery. Generally, your AirPods 3 can get up to 6 hours of listening time, and AirPods, AirPods Pro, and AirPods Pro 2 can get up to 5 hours of listening time on a full charge. And if you charge your AirPods in their case, you get over 24 hours of accumulated listening time.
Make sure your AirPods or the AirPods case are not running out of juice when connected to your iPhone. If the AirPods popup not showing up on your iPhone when you open the case lid with AirPods inside, go to check that the light on the AirPods case turns amber, which means it's low on power, and that not seeing the light means your AirPods case are dead and needs charging. In this case, it's urgent that your AirPods are charged.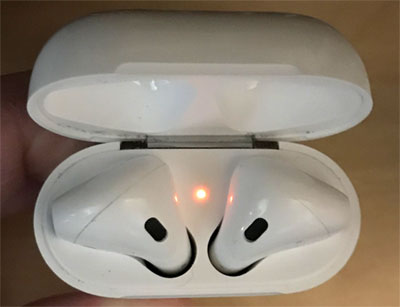 Method 2: Clean Your AirPods
Sometimes, earwax, dust, or dirt can be piled up in the AirPods charging case and cause the AirPods popup not working when you open the lip. All you need to do is to use a microfiber cloth, cotton swab, or any other soft yet small tools to wipe down your AirPods and charging case. Ensure that you do not use any detergent with your AirPods charging case for cleaning purposes or to expose them to water.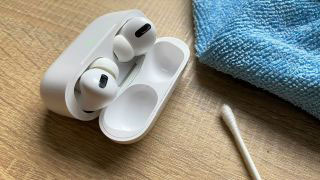 Method 3: Turn Bluetooth Off and On
The AirPods popup will not be showing when the a poor Bluetooth connection. As AirPods need Bluetooth instead of Wi-Fi to work or connect to a device, you should think about whether your iPhone Bluetooth connection is available. You can toggle off the Bluetooth and reopen the Bluetooth again after 10 seconds, and open your AirPods case lip to see if your AirPods pop up. Alternatively, Bluetooth can be restarted by enabling and disabling Airplane Mode. Simply swipe down the Control Center on your iPhone and initiate Airplane Mode, then turn it off after 10 seconds.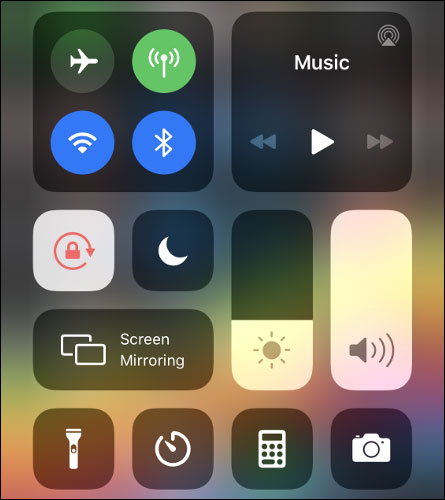 Methhod 4: Reset AirPods
The next effective one to deal with the AirPods Pro popup not working is to reset your AirPods. Having an AirPod reset is one of its advantages, as it will enable you to disconnect it from the device, and all of the settings from AirPods to other iPhones, iPads, or other devices will be erased, making them back to the default status.
Step 1: Put your AirPods back in the charging case and open the case lid.
Step 2: Go to Settings and tap Bluetooth, click on the (i) icon which refers to your AirPods, then select Forget This Device and confirm it.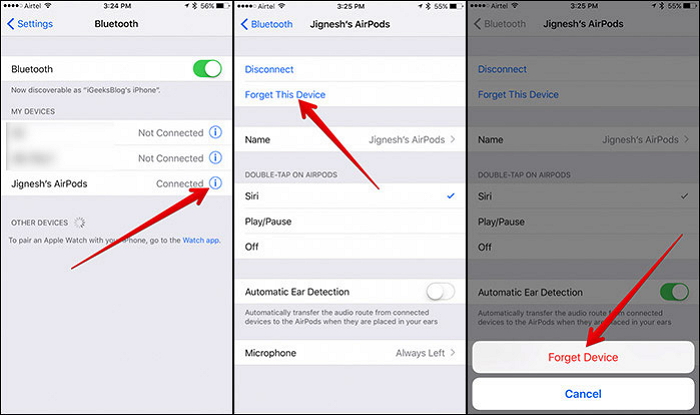 Step 3: Press and hold the AirPods charging case Setup button until the indicator light flashes orange 4 times, then you have completed the AirPods reset. After that, you are able to reconnect the AirPods to your iPhone and see if it pops up.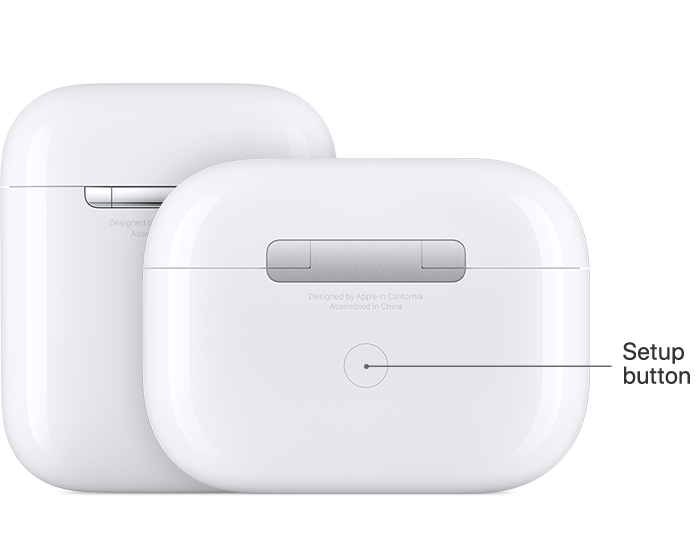 Method 5: Reset All Settings
Maybe you made some Settings on your iPhone inadvertently, causing your AirPods popup not showing on your iPhone. If you are unsure which setting is the culprit, you're suggested to reset all settings. Then try to open the AirPods again to see if the problem is still. This reset will not erase the data and content on your iPhone.
Simply turn to Settings > General > Transfer or Reset iPhone, choose Reset All Settings and confirm it.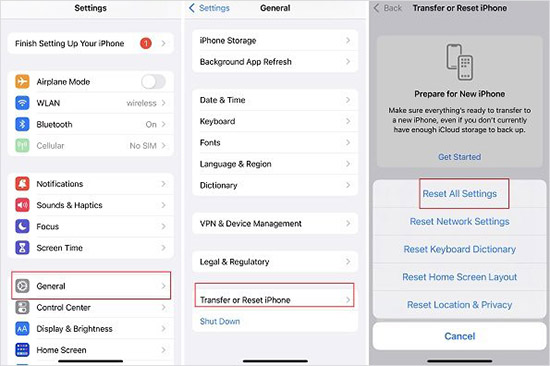 Method 6: Restart Your iPhone
System issues, software failures, phone freezes, etc., can all cause the AirPods popup not showing up on your iPhone. If this is the case, try restarting your iPhone straight away to see whether the problem is resolved. Or, force restarts your iPhone in case the restart option doesn't respond.
For iPhone 6, 6 Plus, 6S, and earlier: press and hold the Home button, press and hold the Sleep/Wake button until the Apple logo appears.
For iPhone 7, 7 Plus: press and hold the Sleep/Wake button, press and hold the Volume Down button until the Apple logo appears.
For iPhone 8, 8 Plus, and later models: press and release the Volum Up button, press and relesae the Volume Down button, then press and hold the Side button until the Apple logo appears.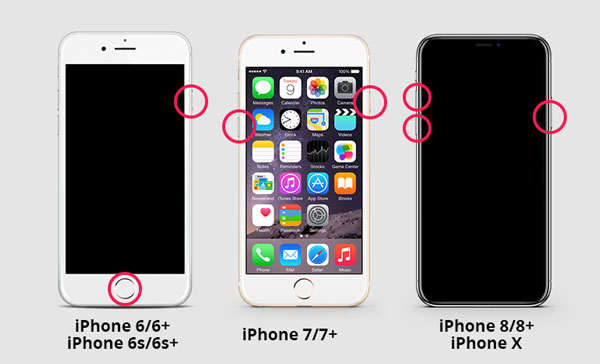 Method 7: Fix AirPods Popup Not Showing Caused by System Issue
After you have ruled out the above possibilities but still have doubts about the system failure, choosing a professional system repair tool will be helpful to fix iOS completely and settle the problem of the AirPods popup not showing.
TunesKit iOS System Recovery is highly recommended for fixing AirPods popup not showing and other more than 150 system-related problems on iPhone, iPad, and iPod touch, such as AirPods not connecting to iPhone, iPad Bluetooth not working, music won not play on iPhone, etc. Besides, it is available on Windows and Mac, offering you with four major features to repair, reset, switch to modes, upgrade and downgrade.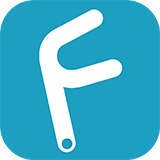 Characteristics of TunesKit iOS System Recovery:
Fix 150+ iOS/iPadOS issues without hassle
Compatible with the latest iOS version
Provide 2 repair modes
Ueser friendly and easy to use
Try It Free
600,000+ Downloads
Try It Free
600,000+ Downloads
Please read the tutorial on how to fix AirPods popup not showing up on iPhone
Step 1

Connect iPhone to PC

Download and launch TunesKit iOS System Recovery on your computer. Connect your iPhone to the PC via a lightning/Type-C cable. After that, click on iOS System Repair and Start button to the next step.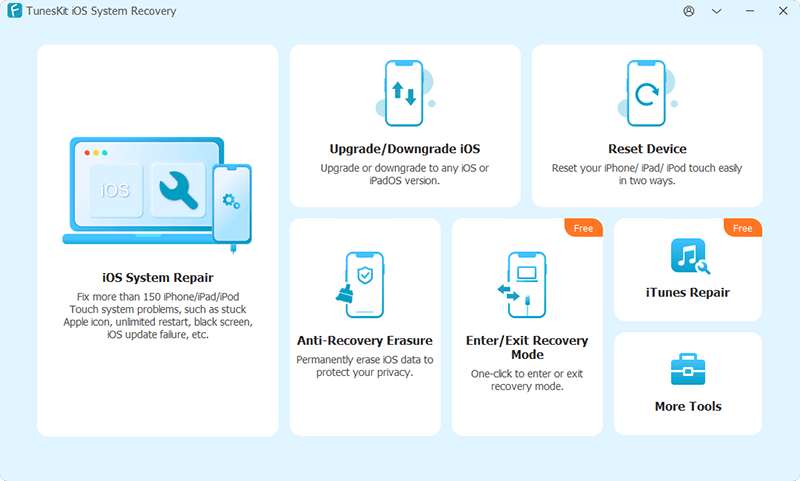 Step 2

Choose Standard Repair

We recommend choosing Standard Repair first to get the iOS issue fixed, as Deep Repair will wipe your data. Then follow the prompt to put your iPhone into recovery mode.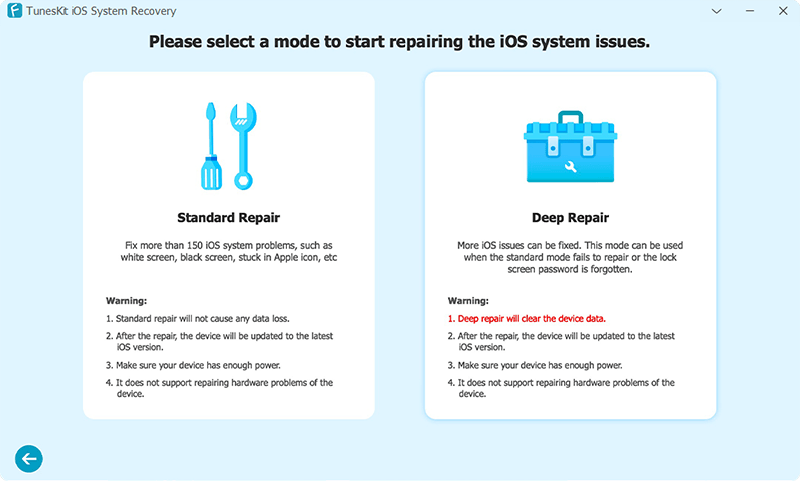 Step 3

Download firmware package

Now, you need to check if all the given information corresponds with your device. If yes, you can tap on the Download button on the interface to download the right firmware package.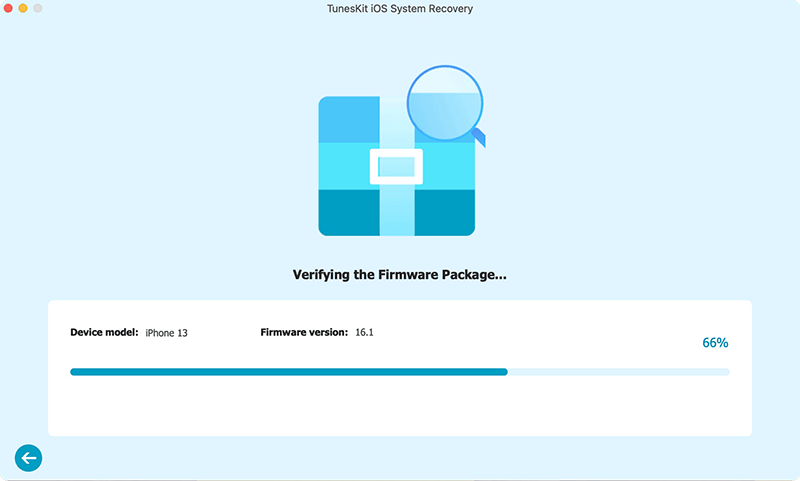 Step 4

Fix Instagram won't let you post

After the downloading of the firmware package is completed, you can now hit on the Repair button to fix the AirPods popup not showing issue.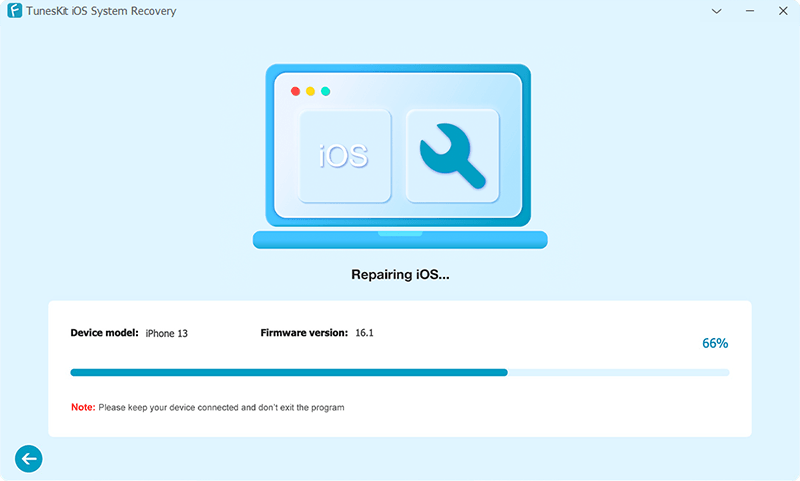 Method 8: Get Your Air Pods Repaired
This should be the last reason to figure out why your AirPods pop-ups not showing up - the hardware damage to your AirPods. This should be the last reason to figure out why your AirPods pop-ups aren't showing up - the hardware damage to your AirPods.Try to recall if your AirPods have been dropped on the floor, soaked in water, crushed, etc. from any external factors. Then contact AirPods Support and make an appointment to have your AirPods repaired by an Apple Authorised Service Provider or Apple Store.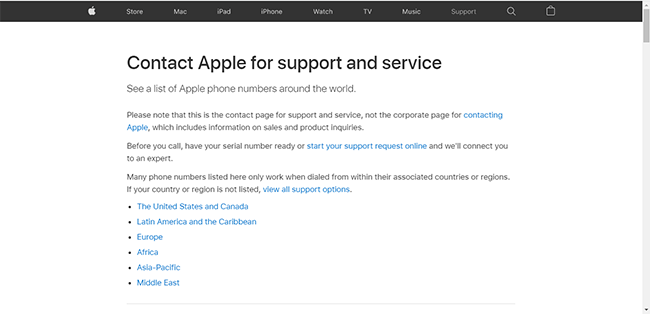 FAQs about AirPods
Q1. How to add my AirPods to Find My iPhone?
If your AirPods have been paired with your iPhone, and the FMI is on, the AirPods will be set up automatically. It can be configured via "Devices" in the Find My app. For instance, you can toggle on "Notify When Left Behind" to avoid loss or misplacement.
Q2. Why is the sound from my AirPods so low?
1. Misconfigured device settings
2. Volume lowered via in-app settings
3. Clogged speakers
4. Outdated iOS
5. Software glitches
6. Damaged hardware
You can read this post to fix the low Bluetooth volume on iPhone.
Final Thoughts
The solutions we provide above should be useful to tackle the AirPods popup not showing up on iPhones, iPad, or other iOS devices. You can try them one by one and find out what is causing the problem. If you have already tested the simple methods, simply try TunesKit iOS System Recovery will shorten your time greatly. And if none of them works, take your AirPods to the repair center and get them fixed.