Find My iPhone Saying No Location Found [Reasons & Solutions]
5 mins read
Find My can not only help you find the location of your lost device, but also share the location with your family and friends. Some users who wanted to track the location of a lost device or share the location with family and friends found that it said no location found on Find My app. This means that the user cannot obtain the device's location information and share the location with the device. The problem is clearly discouraging users from using Find My and from sharing locations with family and friends. How to solve Find My iPhone saying no location found has become an urgent issue for users. In this post, you can learn 7 solutions to fix this issue.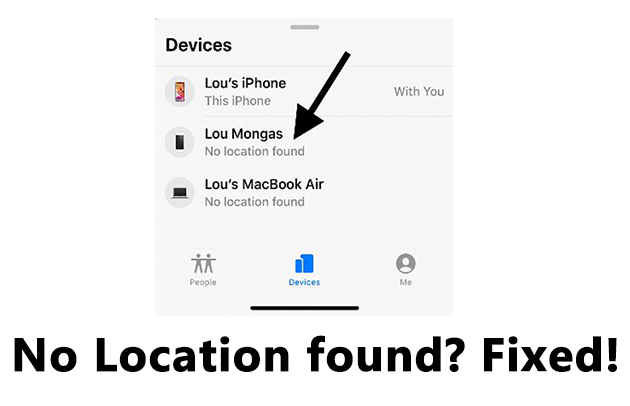 Part 1: Why does Find My iPhone say no location found?
If Find My no location found, your iPhone may face these issues:
1. GPS signal is not good. Sometimes, location may not be synced when the GPS signal is poor.
2. Poor network condition. If you want to share a location with your friends and family, you should make sure you have a good network condition.
3. Location Service is disabled. When Location Service is disabled on your iPhone, all features about location may not work properly on your iPhone.
4. System issues. Glitches and bugs on your system may interfere with the normal running of Location Service.
Part 2: How to fix Find My no location found on iPhone?
Method 1: Check your network
The network is very important in bridging sending and receiving radio signals on your device, so if your network is poor, the location sharing will not update instantly and you cannot access the latest location of the device. You should change your network and try it again when you see the location found on Find My.
Method 2: Turn off Airplane Mode
Real-time location updates rely on a stable network, so turning on airplane mode means disabling your network, including WiFi and cellular data. This prevents you from sharing your location with friends or continuing to use the location feature, which may be one of the reasons why Find My iPhone says no location found. You should turn off Airplane Mode with the steps below.
1. Go Settings.
2. You can see the Airplane Mode button is placed first. Turn off the button.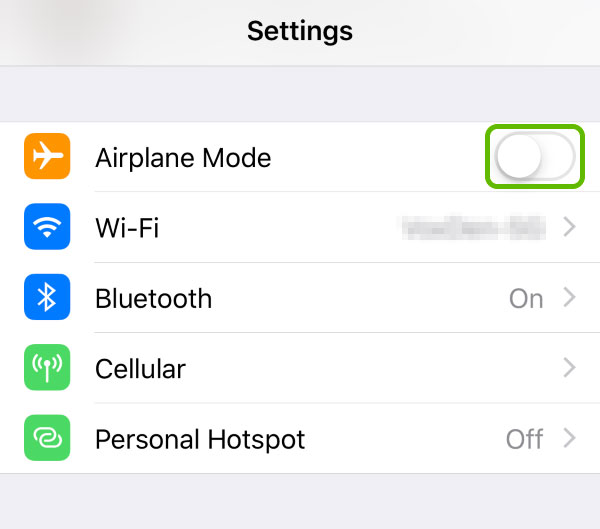 Method 3: Enable Location Service
Location Service gives permission to apps collecting and using info based on your current location. You will not be able to locate your iPhone on Find My or use other location services if you disable Location Service on your iPhone. So, you should make sure Location Service is enabled. Here is the way:
1. Navigate Settings.
2. Tap Privacy.
3. Turn on Location Service button.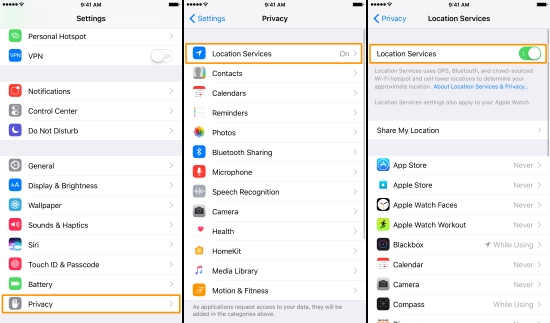 Method 4: Restart iPhone
Restarting iPhone is a good way to give your iPhone a refreshing. Many people will restart their iPhone when they encounter some system issues, because all the running apps and programs will be shut down, and some temporary system issues can be fixed when you restart your iPhone. So, to repair your iOS system and to fix Find My iPhone saying no location found, press and hold the buttons to shut down and restart your iPhone.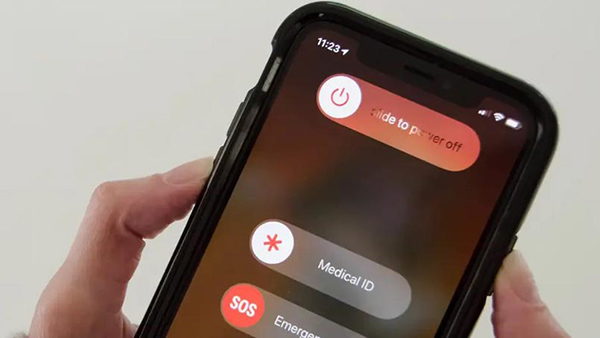 Method 5: Open Precise Location
Precise Location is a feature that allows apps to access your specific location. If Precise Location is off, apps can only access your approximate location. This is an important setting related to location, you should make sure your Find My is allowed with Precise Location, otherwise it will affect your exploration on Find My app. Here is a guide showing you how to enable it:
1. Go Settings.
2. Scroll down to find Find My app, and tap on it.
3. Tap Location, and you can see the Precise Location button, turn it on.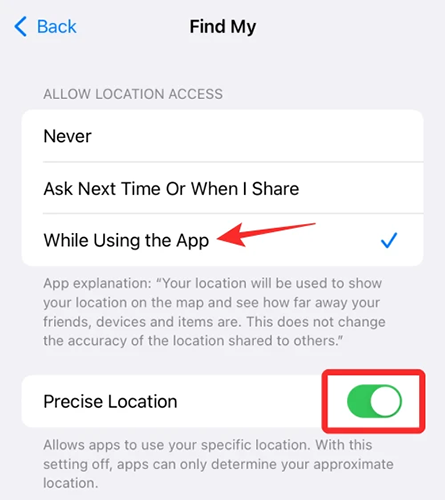 Method 6: Fix iPhone System via TunesKit iOS System Recovery
When glitches interfering system leading to location service fail to run as normal, you should fix those glitches and bugs on your iOS system to make location service running possible. Selecting a third-party tool is the optimal choice to fix your iOS system, but it does not mean a random choice. Some illegal or unprofessional software will spy on your iPhone and reveal your personal info. Next, a safe and professional iOS system repair tool is highly recommended to you.
TunesKit iOS System Recovery is a safe and legal iOS system repair tool, and it can repair over 150 iOS system issues on your device. No matter the common issues like Find My iPhone says no location found, cannot delete apps on iPhone, wallpaper turns black, twitter and Tiktok not working, iPhone alarm not playing song, or those tough system issues including cannot update iOS, black and white screen on iPhone, orange dot on screen, iTunes errors and more, can all be fixed with several easy steps via TunesKit iOS System Repair. The latest iOS 16, models are available. Mac and Windows are also supported.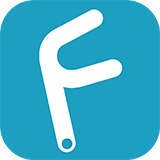 Characteristics of TunesKit iOS System Recovery:
Fix 150+ iOS issues on iPhone, iPad, iPod touch
Simple interface & Easy to use
High success rate & Unlimited usage within validity period.
Compatible with the latest iOS 16
Try It Free
600,000+ Downloads
Try It Free
600,000+ Downloads
The steps below tell you how to deal with no location found with this incredible tool.
Step 1

Connect your iPhone

Using a USB cable to connect your iPhone to the PC, and launch TunesKit iOS System Recovery, you can clearly see the iOS System Repair on the interface. Click it and move on to select Other Problems of the problem category. Go Start to fix your iPhone, and you should make sure that you have connected your device properly all the time.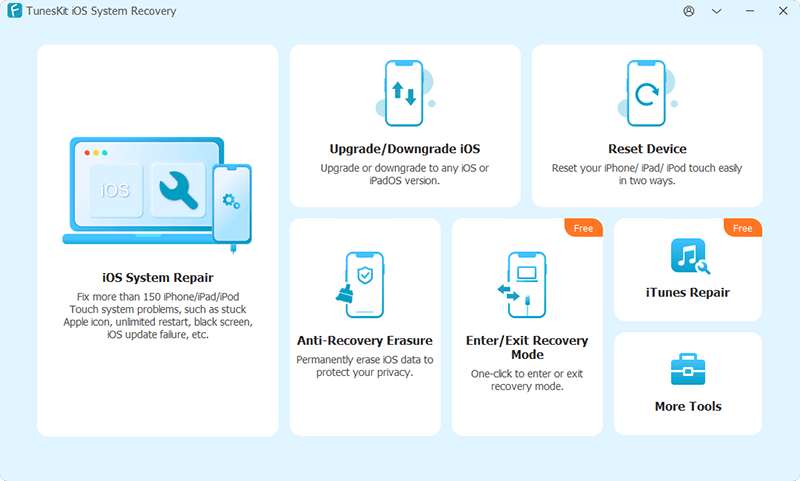 Step 2

Select repair type

Standard Repair is to fix those common issues on your device, and without data loss. You should give priority to this repair mode. Instead, Deep Repair is able to fix those complex issues on your iPhone, but comes with data loss. Go backup your data before using Deep Repair. Click the repair mode you prefer to fix Find My no location found and go ahead.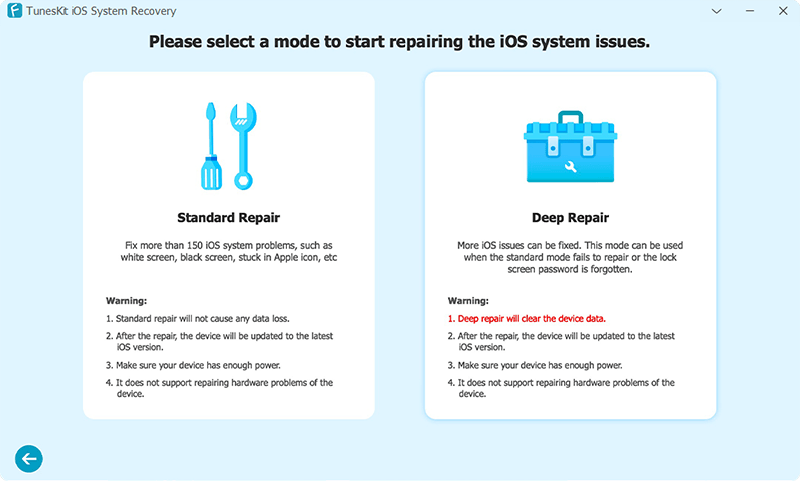 Step 3

Start to fix

Follow the guide on the interface, and check your iPhone's info, which is detected automatically by TunesKit iOS System Recovery. Confirm your device's info and go Download the firmware package. Here, it will take you a few minutes to verify the firmware package once you successfully downloaded it. Next, click Start to fix your system.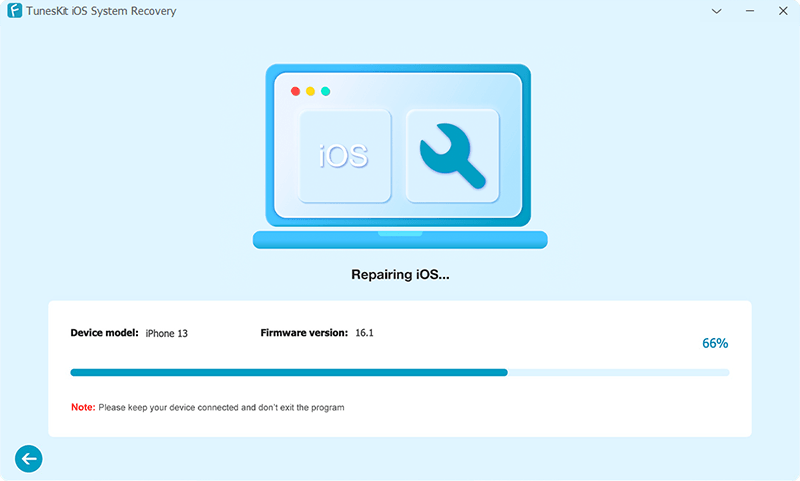 Method 7: Reset Location & Privacy
Privacy setting can help you control those apps on your iPhone if they are allowed to access your camera, Bluetooth, location service, local network, nearby interactions, etc. And location settings on your iPhone give control to those apps accessing your location. If you have turned off some settings on Location and Privacy, features on Find My may not run as you desire to. So, you can reset Location & Privacy to restore your settings to the initial one. Data will not be erased with this solution, so you can follow the steps to reset Location & Privacy on your iPhone.
1. Go Settings.
2. Tap General.
3. Select Transfer or Reset iPhone, and go Reset. You can see Reset Location & Privacy. Tap on it.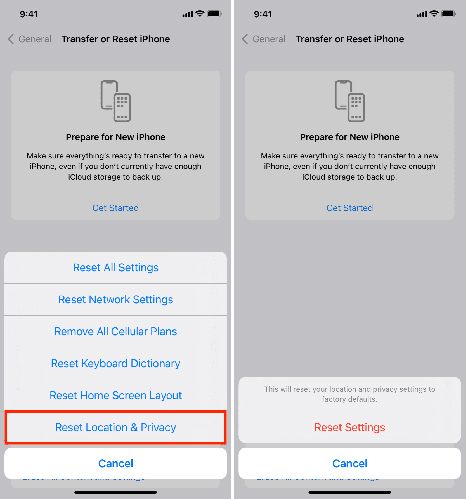 Part 3: FAQs about Find My on iPhone
Q1: No location found vs Location not available: What's the difference?
No location found appears when GPS is not working, network is poor, location service is disabled, or system issue occurs leading to your location service and GPS not working properly. While location not available happens if the iPhone is shut down, location sharing is turned off, or log out to Find My Friends. Clearly, no location found is related to those glitches or settings on your iPhone. Instead, location not available is associated with the state of features and device itself.
Q2: Does Find My still work when iPhone is turned off?
Of course. You can still find your iPhone from the location of Find My. Even though your iPhone runs out of battery or shut down manually, Find My can still locate your device and send you the location notifications. But, due to location updates depending on WiFi or cellular network, Find My can only send you the last location before iPhone turned off.
Part 4: Conclusion
Find My is a utility tool to share locations with friends and family, and locate your lost devices. Find My no location found can be an obstacle for you and your friends and family, but fortunately, various methods and the professional tool TunesKit iOS System Recovery are presented in detail. You can easily fix the location no found issue on Find My. If you want to learn more information about TunesKit iOS System Recovery, feel free to contact us.