Why Does My Wallpaper Keep Disappearing on My iPhone?
6 mins read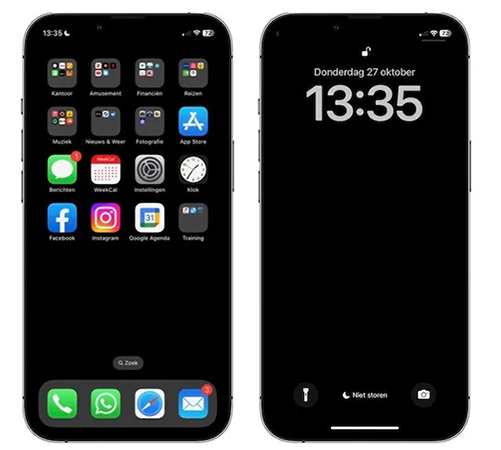 Customized wallpaper is one of the minor features of iPhone, which gives users more options in customizing their iPhone. But it is strange that the wallpaper sometimes disappears despite doing nothing on the iPhone. Others complained that they could not see their wallpaper on their iPhone after updating iOS to 16.1.1. It's such a frustrating problem that has plagued so many people while using the iPhone. Why does my wallpaper keep disappearing on my iPhone? How do we get the wallpaper back? The reasons and solutions are clearly stated in this post to help you fix the problem on your iPhone.
Part 1: Why does my wallpaper keep disappearing on my iPhone?
Many users reported that the wallpaper would return when they rebooted the device, but after a while, the problem resurfaced. The probable reasons leading to wallpaper disappearing are listed below.
1. iOS software bugs. Bugs always exist in each iOS version, which are constantly fixed by Apple. Many users cannot see their wallpapers in iOS 16.1.1.
2. System issues. An unknown system issue has occurred on your iPhone, so your wallpaper is not compatible with your system and has gone black.
3. Settings issues. The settings on your iPhone can also affect the display of the wallpaper, for example, when you turn on Focus Mode, the wallpaper is black.
4. iPhone ran out of storage. If you do not have any storage space on your iPhone to set up a wallpaper, the image will not be displayed.
Part 2: How to fix iPhone wallpaper disappeared?
Method 1: Update iOS version to 16.3 or higher
Why does my wallpaper keep disappearing? Your iPhone probably runs iOS 16.1.1, which comes with a bug in the wallpaper display. According to Apple's report, the disappearing wallpaper can be completely fixed in iOS 16.3, and users can restore their wallpaper feature by updating their iOS version to 16.3. If you are running an iOS version that is below 16.3, you can try upgrading your iOS system to iOS 16.3 or higher to fix your iPhone. Here's the way:
1. Go to Settings.
2. Tap General.
3. Tap Software Update.
4. Tap Download and Install.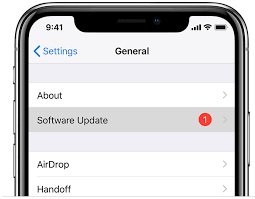 Method 2: Restart iPhone
Some users have said that restarting the iPhone does not make sense in terms of getting the wallpaper back, but there are still plenty of people who have managed to fix the problem with this method, as restarting the device can refresh the device and fix some minor system errors. This is probably the most effortless way to fix your wallpaper, so go close all the running apps and press and hold your button to restart your iPhone.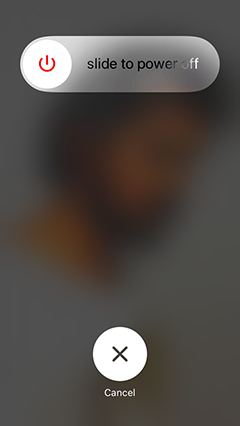 Method 3: Set a new wallpaper
iPhone wallpaper keeps disappearing when the format of the picture you set for a wallpaper is not compatible with your system. You can use another picture to set a new wallpaper for your iPhone in Wallpaper on Settings and check if it returns.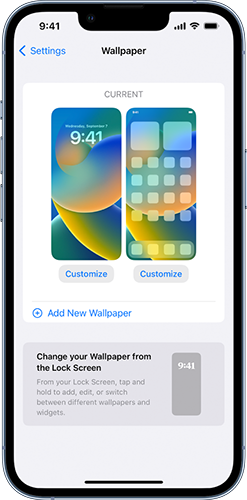 Method 4: Turn off Focus Mode
Focus Mode consists of Do Not Disturb, Personal, Sleep, and Work. Users can customize their status to avoid being bothered by others when they want to focus on their own affairs. And few people know that when they turn on Focus Mode, the wallpaper disappears and turns black if they have not already set one for Focus Mode, because the original wallpaper for Focus Mode is black. Find the small icons of Focus Mode on the Control Center, and you can turn off the Focus Mode. Or follow the steps to customize the wallpaper for Focus Mode.
1. Go to Settings.
2. Tap on Focus.
3. Tap on Sleep or other modes, then you can see CUSTOMIZE SCREENS, tap Choose to set your own wallpaper.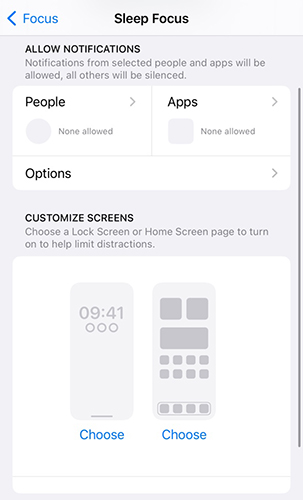 Method 5: Fix iPhone wallpaper disappearing with TunesKit iOS System Recovery
Have you already used all the methods to fix iPhone wallpaper disappearing and it still disappeared? Have you tried to use a tool to fix your system? You might encounter a system issue so that the wallpaper cannot be fixed with simple settings or upgrading. Many people have fixed their disappeared wallpaper with a system repair tool. Here, a tool with a well-deserved reputation is recommended.
TunesKit iOS System Recovery is a professional iOS system repair tool fixing over 150 issues of various scenarios on iPhone, iPad, and iPod. If you met with wallpaper disappearing on your device, app icons appearing, stuck on screen, a frozen iPod, iPhone black screen , and more system issues, you can use TunesKit iOS System Recovery to fix them. Most of the common issues caused by system errors can be fixed with this practical tool. iOS 16 is supported. If you're bothered by those tools with complex steps and words, TunesKit iOS System Recovery is the perfect one for you, because of no complicated steps and words to understand. Only with the step-by-step guide, you can fix the issue successfully.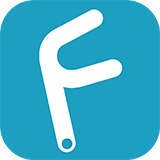 Key Functions of TunesKit iOS System Recovery
Fix 150+ iOS issues on iPhone, iPad, iPod touch
Simple interface & Easy to use
High success rate & Unlimited usage within validity period.
Compatible with the latest iOS 16
Try It Free
600,000+ Downloads
Try It Free
600,000+ Downloads
All the steps you need to follow to fix wallpaper disappearing with TunesKit iOS System Recovery are presented below.
Step 1:

Connect Your Device

To make sure you can successfully fix iPhone wallpaper keeps disappearing, connect your device with a USB cable, and keep connection once you start to fix your iPhone. Go to click iOS System Repair .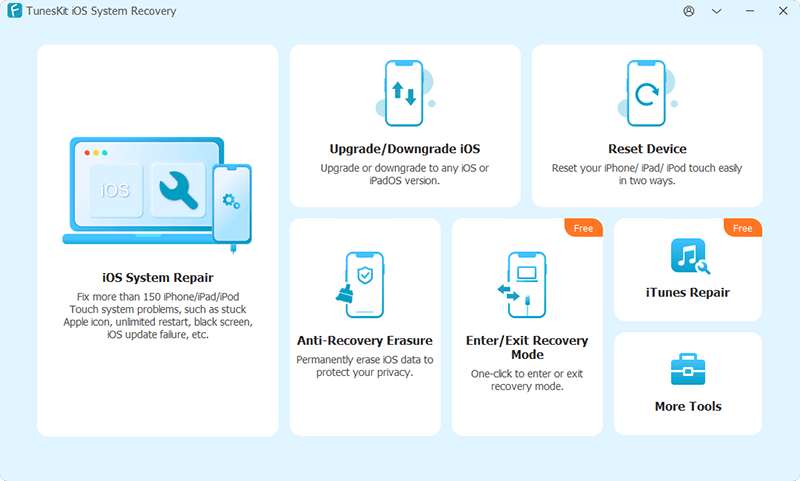 Step 2:

Select the repair type

Select Other Problems and click Start. It will come with Standard Repair and Deep repair. It's recommended first to use Standard Repair to fix your iPhone, because it will not cause any data loss. While the Deep Repair is used to fix more complex issues which cannot be handled with the standard one, it will erase all of your iPhone data.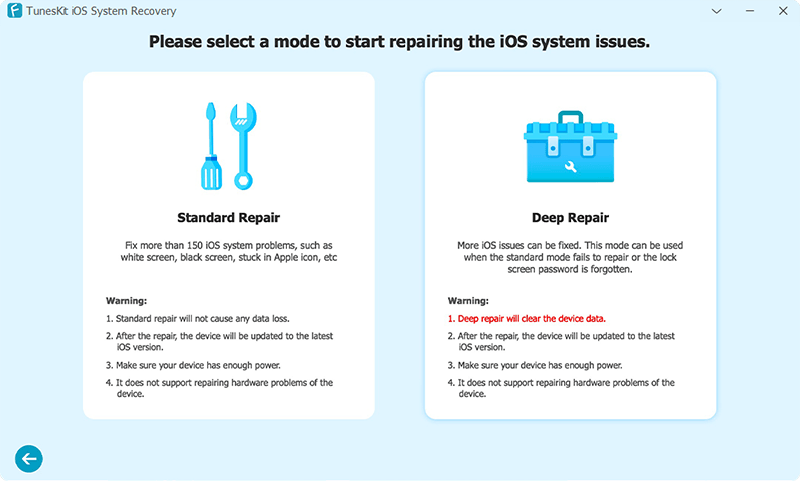 Step 3:

Start to repair

If the device's information is correct, go ahead to click Download and install the firmware package. Then, click on Start. You can see your wallpaper on the iPhone.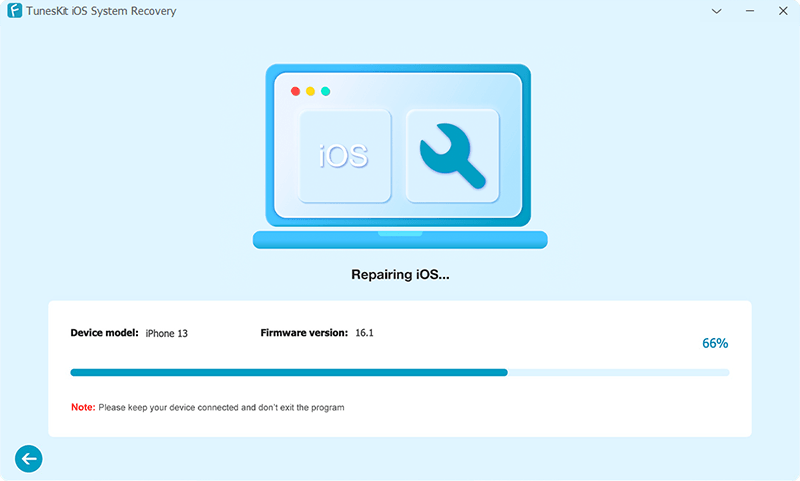 Method 6: Check your iPhone storage
All the applications, programs and even the wallpaper cannot be run as normal if your iPad storage space is not enough. Go check your iPhone storage. If it's not enough for setting a wallpaper, go delete some photos or videos that are unimportant. Steps here show you how to check your storage space and fix iPhone wallpaper keeps disappearing.
1. Go to Settings.
2. Tap General.
3. Tap iPhone Storage.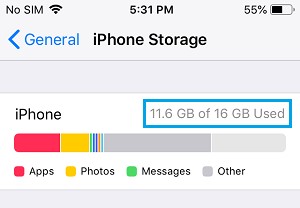 Method 7: Switch off Always-On Display
Always-On is a new screen display mode built in iPhone 14 Pro and iPhone 14 Pro Max. With the Always-On turned on, the wallpaper will turn dim and only display you with the important information on your iPhone, such as time and widgets. In fact, any settings related to wallpaper or display can lead to wallpaper disappearing. Turn off Always-On on your iPhone and fix the issue with the steps.
1. Go to Settings.
2. Tap Display & Brightness, and you can see Always On Display, turn off the button.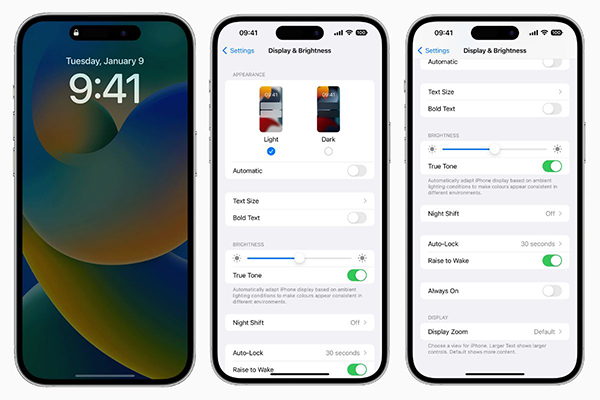 Method 8: Find Support from Apple
If you have tried all the methods here and nothing worked, go to contact Apple and find support. And you will be asked for purchase proof if you go to the Apple Store for help. Prepare all the files needed before you go to seek help from Apple.
Part 3: Summary
If you search "why can't I see my wallpaper on my iPhone", you can find many users have successfully fixed the issue by updating the iOS version or restarting iPhone. If you fail with these two methods, it's suggested to use TunesKit iOS System Recovery to fix your system. It would be a great honor if you learned something from this post!