Bitmoji Not Working on iOS — What to Do
5 mins read
The Bitmoji app is a good choice for many users who don't want to add their own photos as profile pic. By Bitmoji, they can also use animated, expressive stickers to your loved ones, expressing their feeling and sharing stories in a comfortable way! Frustrated with the Bitmoji App on your iPhone or iPad is really an unpleasant experience, especially for those users who are fond of this app.
Well, when Bitmoji app isn't working, it's possible that an outage occurs. Hence, there may the downtime initiated for the timely application release. However, Bitmoji didn't provide a public explanation, so it's likely they weren't aware of the problem themselves.
So, read the post from top to toe to get some possible solutions to solve the problem of Bitmoji not working on iOS.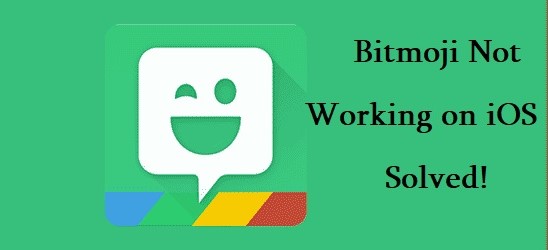 Part 1. Recommended Method
Using TunesKit iOS System Recovery [No Data Loss, 100% Working]
As we've discussed before, iOS bugs can be a culprit of Bitmoji not working on iPhone or iPad. TunesKit iOS System Recovery is a boon to those users who encountered this trouble. Resolving a variety of iOS issues in a way ensuring no data loss to your device is part of your TunesKit's charm. Plus, through one-click to get into Recovery Mode is an added bonus.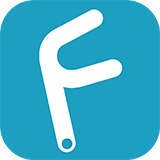 Why Choose TunesKit iOS System Recovery?
Fix Bitmoji not working on iOS with ease
Repair over 150 iOS system issues successfully
Trusted by numerous customers and famous media
Work well on all iOS models and versions like iOS 15
The program is simple to operate
Try It Free
600,000+ Downloads
Try It Free
600,000+ Downloads
In order to get rid of this furious issue, you need to follow the steps mentioned below:
Step 1

Launch TunesKit tool and click Start

Connect your iDevice to a computer by USB cable. After successful connection, by one-click to enter DFU or Recovery Mode for free if you can't proceed to the next step.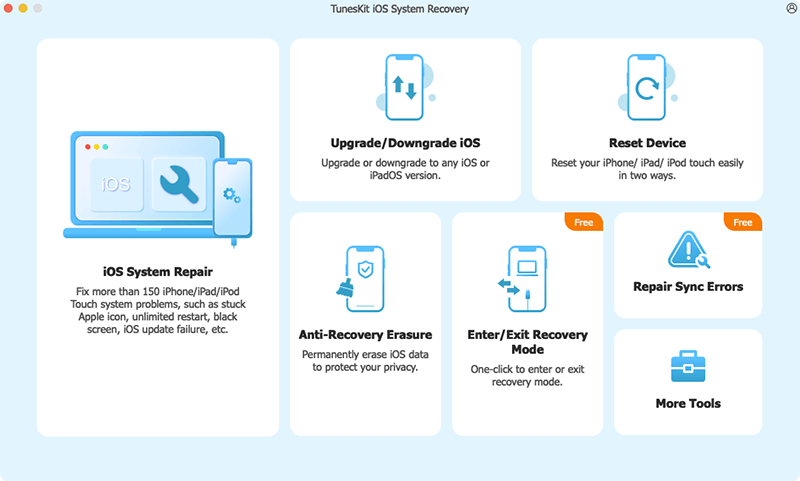 Step 2

Choose Standard Mode

Standard Mode can address the Bitmoji issue and your data will not be damaged.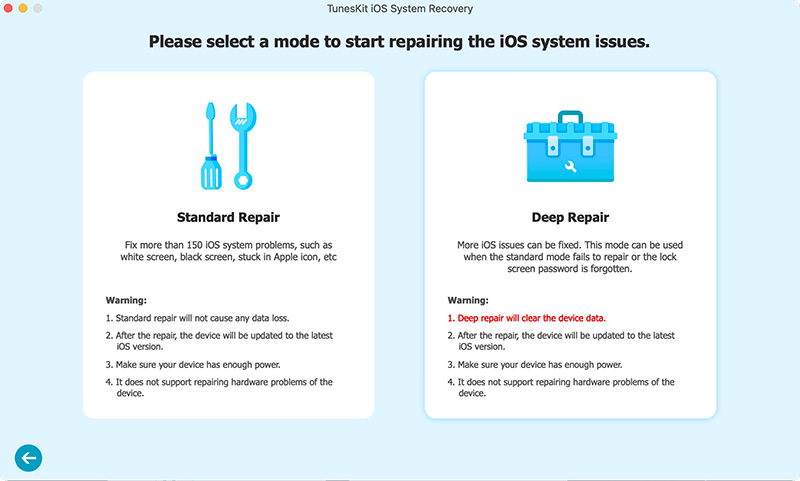 Step 3

Download firmware package

The auto-detected feature will correctly show you the latest firmware versions. If not, please choose the appropriate versions and click on Download.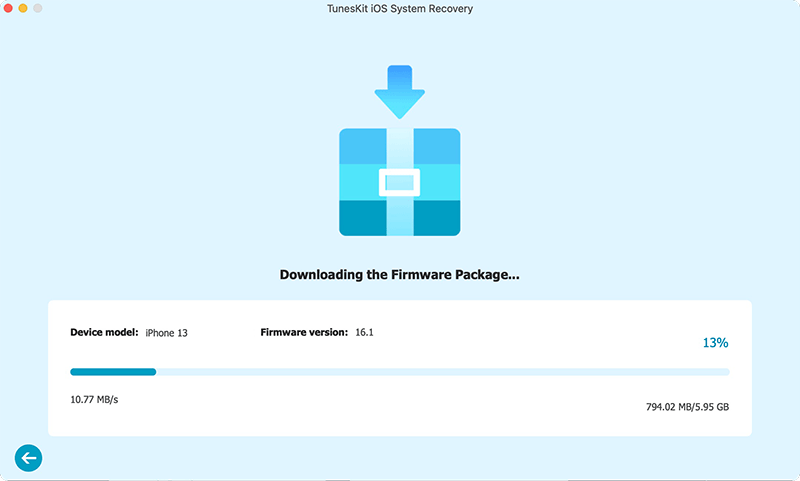 Step 4

Start fixing Bitmoji not working

Click the Repair button it will automatically fix it. Keep your device plugged on the computer until the process bar loads to 100%. Check if you can use Bitmoji as usual.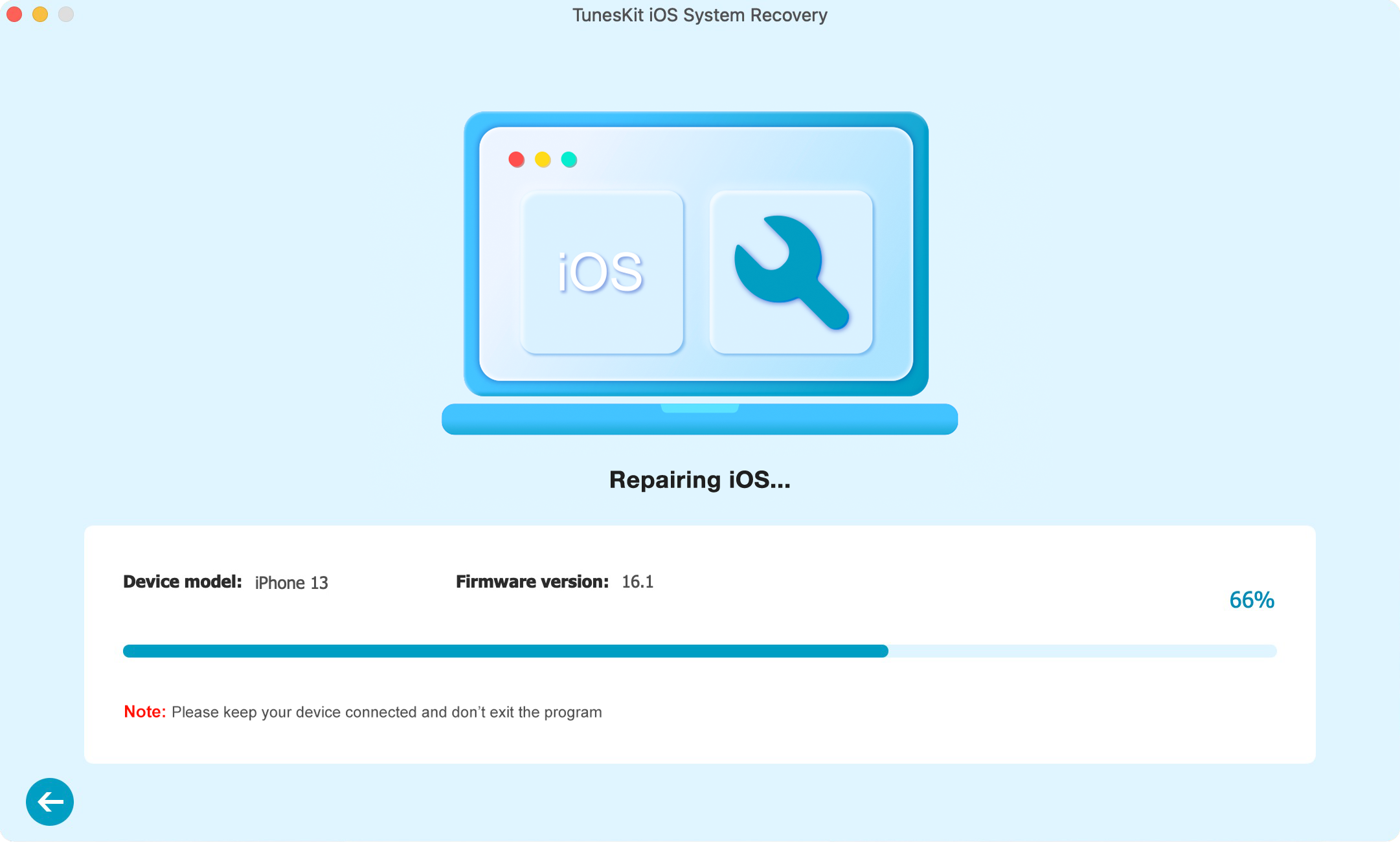 Part 2. General Methods
Method 1. Reboot Your iDevice
Believe it or not, a simple reboot seems to fix most smartphone issues. Turning your iPhone off and back on again can give a refresh to your device. It can fix minor software glitches in the background of your iPhone.
On iPhone 6S and earlier,
· Press Sleep/Wake button & Home button until the Apple logo shows up on the screen.

On iPhone 7/ 7 Plus,
· Simply long-press the Sleep/Wake button & Volume Down button at the same time. Do this for at least 10 seconds, until the Apple logo flashes.
On iPhone 8/8 Plus, iPhone X or later,
· Quickly press the Volume up & down button one by one.
· Hold the Side button until the Apple logo shows up.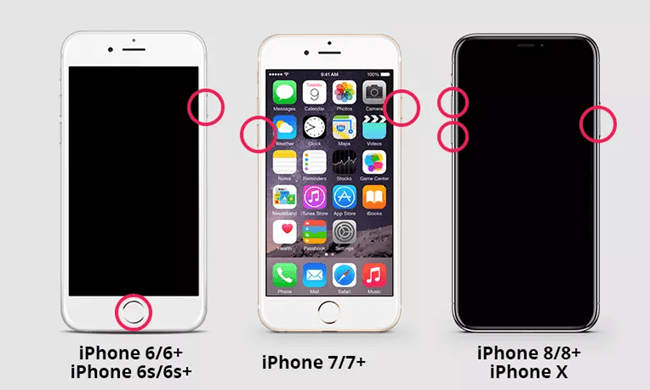 Method 2. Clear Cache and Data
Too much cache and data have an influence on the software operation, like Bitmoji not working on iPhone. If you keep your device long enough, go to clear all of the useless data. Without further talk, let's check out the maximum helping tips to free up storage space to fix iPhone storage full problem out.
Method 3. Update Bitmoji App
You've forced restart your device as instructed, but for some reason, your Bitmojis still fail to work. The next place should pay attention to is the app itself. If a glitch in the app prevents the Bitmoji from working or, in case your app has corrupted or there has severed faulty, this way fixes your app easily with a simple patch.
Step 1. Go to App Store → Tap on Account icon ( at the top-right of the screen)
Step 2. Scroll down the page to find a Bitmoji app update.
Step 3. If there's a Bitmoji update available, tap on UPDATE and then Install.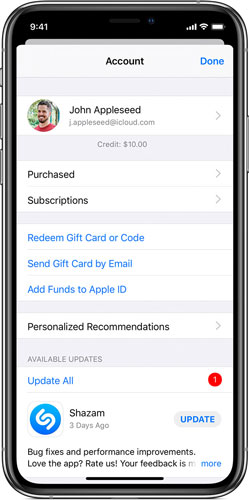 Method 4. Delete Bitmoji and Reinstall
If updating the app did not help, another method that can assist you to solve the issue is a new Bitmoji app. A new app will be free of any issues that give you a smooth experience. Bitmoji app may need a fresh state by deleting and reinstalling a new one. This way can erase the corrupted files.
Here's what you should do then:
Step 1. On the Home screen, press and hold down its app icon.
Step 2. Tap Remove App after the quick action menu appears, then Delete App.
Step 3. If the confirmation pop-up appears, tap on Delete.
Step 4. Open App Store → Tap on Search → enter Bitmoji → Tap on the Installation button.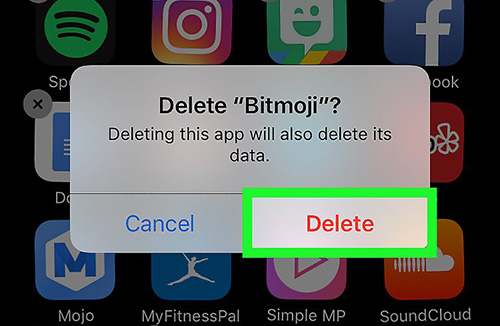 Method 5. Update to the Latest Version of iOS
Outdated iOS versions occasionally led to a specific app malfunction. For most of the cases, the Bitmoji keyboard stopped working after Apple released iOS 10. Therefore, if you already have the newest version of the Bitmoji app, but it's still not working, then you'd better check if an iOS update is available.
To check the iOS update, start the Settings → General → Software Update. If an iOS update is available, Download and Install it. Make sure your iPhone has at least 50% battery life to or else it will not install the iOS update.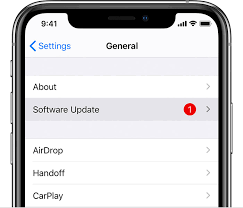 Part 3. Final Verdict
There you go folks; this is how you can easily fix Bitmoji not working on iOS. Among all the methods, we believe TunesKit iOS System Recovery is really cool and worth trying out. With the availability of features like fixing over 150 iOS issues on iPhone/iPad/iPod touch/Apple TV, you can also use TunesKit as a tool to protect all of your iDevices from most of the bugs.
We hope that you will be able to get Bitmoji not working iOS fix after following the methods discuss in this post. In case of any doubt, suggestions, or feedback for our post, you may seek help from us, and do let us know through the comment section.