7 Easy Fixes: Repair iPod Touch Headphone Jack Not Working
Posted by Brian Davis on Aug 18, 2020 5.00 PM • Category:
Fix iOS Issues
4 mins read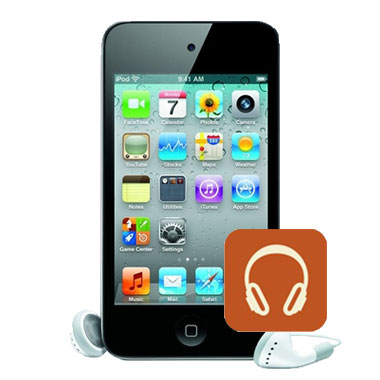 It is inevitable for some electronic devices to encounter problems from time to time, the iPod touch, of course, is with no exception. Recently, it has shown that users complain online that their iPod touch often get stuck in headphone mode. So now you might be wondering why this problem appears. Generally, it is sometimes resulted from wrong headphone, software error or other reasons. But whatever the causes are, the following 7 methods can be used for iPod headphone jack repair and get your iPod touch back to normal.
1. Clean dust and debris on headphone
When the problem of iPod touch headphone jack happens, it always first occurred to us that clearing debris from headphone is necessary. Indeed, dust logged in it may lead to the headphone issues which make your iPod touch works unwell. So to work out this matter, stick your headphone jack inside the headphone port, pull it out and repeat several times.
2. Change a new headphone
If the first way failed, then you can change a new headphone to fix the headphone not working on your iPod touch. After alternating the headphone, check to see that there are no other external materials on the audio jack.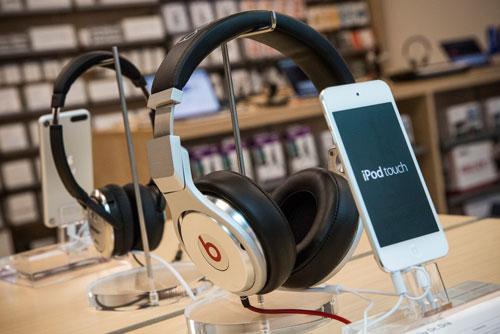 3. Reset your iPod touch
If it is not the headphone problems, then you are suggested to reset your device. To address the issue of your iPod touch stuck in headphone mode, please press down the On/Off and the Home buttons simultaneously for s few seconds. Then when the Apple logo shows on the interface, your device will reboot.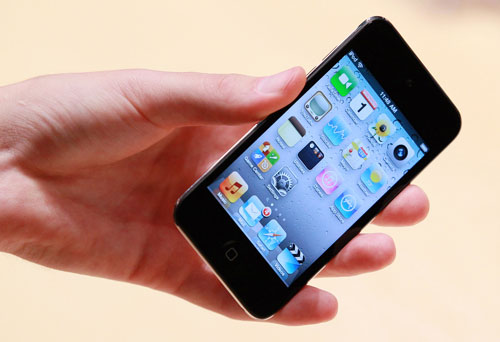 4. Restore the device from iTunes
Restoring your iPod touch with iTunes can also help you to solve the headphone jack stopped working problem. The followings are the related steps you can give it a try.
Step 1: Launch iTunes and hook up your iPod touch with the computer.
Step 2: Hit the Device icon and click Summary tab.
Step 3: Tap Restore iPod and Restore button in the dialogue appeared.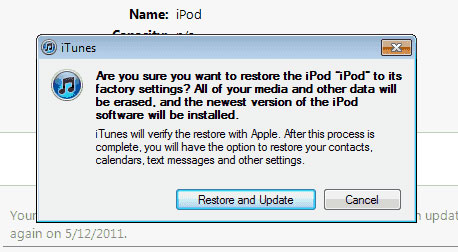 5. Hard reset your iPod touch
Usually, factory resetting is able to address many problems like iPod touch white screen. Similarly, it may also do the trick in solving the non-responsive headphone jack on iPod touch. But it's worth mentioning that this fix will erase all your data on the device, so before you proceed in following instructions, you had better to have your data backed up.
Step 1: Tap General in Settings on your iPod touch.
Step 2: Click Reset.
Step 3: Hit Erase All Content and Settings.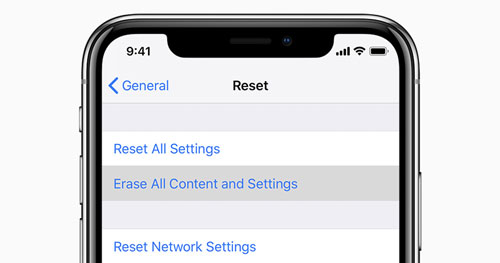 6. Use iOS system recovery tools
Yet if you are unwilling to lose all your data including the photos and songs on the iPod touch while the headphone jack on the device while trying to fix the headphone jack on the device, then the most recommended method is to employ reliable iOS system recovery programs such as TunesKit iOS System Recovery. One big advantage of this tool is that it can deal with diverse kinds of iOS issues including iPod touch headphone jack not working, white screen of death on iPod touch, iTunes errors and Apple TV issues. Moreover, it supports many different iDevices like iPhone, iPad, iPod touch and Apple TV, and all iOS versions, including the latest iOS 13. Last but not least, what this program outshines some other ways is that it won't result in data loss.
You can try steps as presented below to fix iPod touch headphone jack.
Step 1: Firstly, you have to click and open TunesKit iOS System Recovery app. Then make your iPod touch connected and detected. Next, click "Start" button. Next, choose the "Standard Mode" and "Next". You have to select which device you've connected. Then put your device into DFU mode. After that, click "Next" button.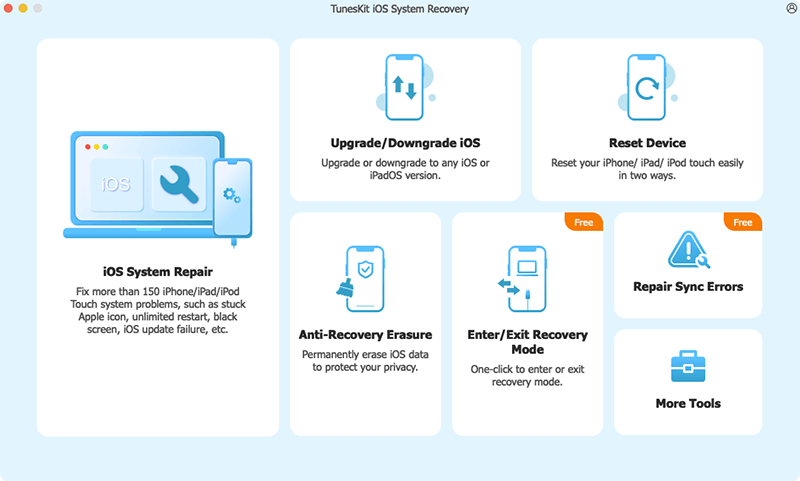 Step 2: The firmware package matched to your device will be downloaded after finishing the first step. Before that, you have to check your device info. You can correct it if there's anything wrong. If all information is correct, click the "Download" and it will start downloading and verifying the firmware.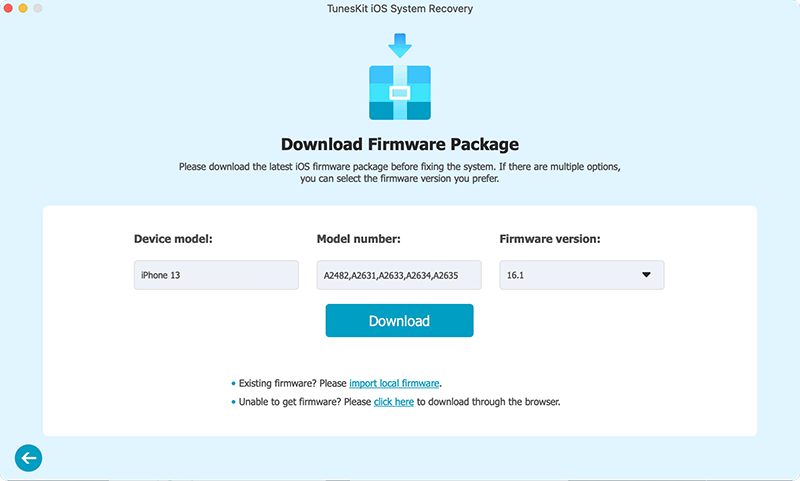 Step 3: Click the "Repair" button after downloading the package and your iPod touch will begin being fixed. Keep your device connected till the process is completed. Otherwise, the device might become bricked.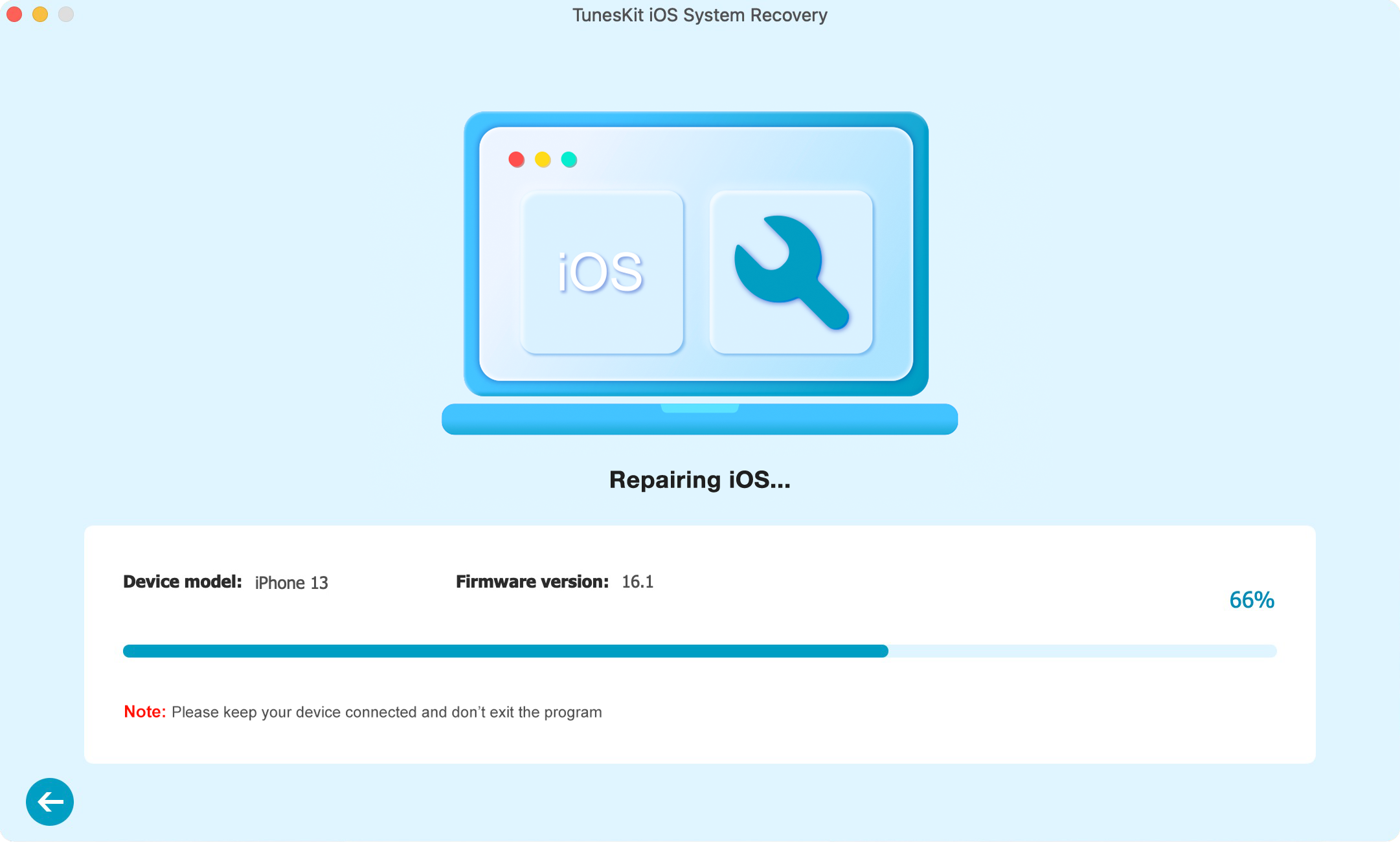 7. Contact Apple store
If you have exhausted all fixes and above ways also don't get your iPod touch out of headphone mode, then you could send your device to the nearest Apple store. Related professionals will give you advice and help you to work out this issue.
Conclusion
Finally, I would like to say again that above ways are the complete guides that you will not find anywhere else to resolve your headphone jack not working on iPod touch. If you want to share with us any ideas or comments, please leave them below!