2018 Top 5 Best MP4 Video Cutters for PC
Posted by Nick Orin on May 22, 2018 21:21:13 PM • Category:
Cut Videos
3 mins read
To cut MP4 videos, an efficient MP4 video cutter would be in need. Given that there are so many MP4 cutters and related tools on the Internet, it's difficult to find out which is the best MP4 video trimmer for you. To make it easier, here in this article, we highlight 5 top-rated MP4 video cutters of 2018 and their features and performance in cutting MP4 videos on PC, including free MP4 cutter, online video cutter and desktop MP4 cutter apps. If you are in search of a simple-to-use and high-quality MP4 splitter, just read on.
#1. TunesKit Video Cutter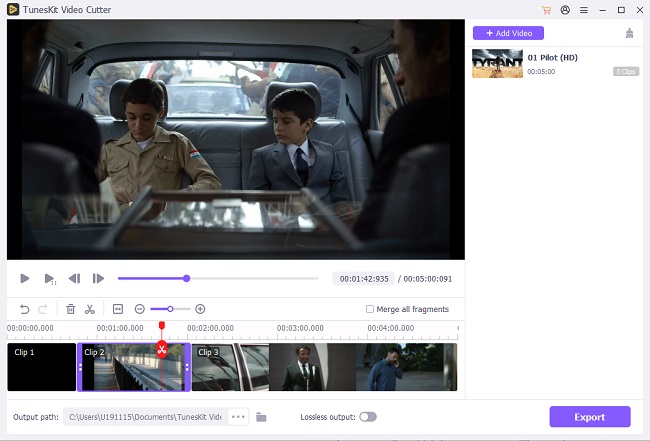 TunesKit MP4 Video Cutter is an all-purpose video editing tool which can be used to trim, join, edit and convert your videos all in one place. As a one-stop solution, it can not only cut MP4 video files losslessly to small segments, but also merge the parts of the MP4 file, edit the video clips, as well as convert the cuts to popular media formats and devices.
With a clear layout, TunesKit Video Cutter is easy to operate for even beginners. To split the MP4 video, you can set the time frame precise to millisecond. It also allows you to cut out multiple segments from a single MP4 file and merge those parts to a new and different file. In addition, you can use its built-in video editor to trim, crop, rotate the video, or add subtitles, watermarks or other effects to the clips being cut. Once trimmed, you can convert the MP4 segment to MKV, MOV, AVI, FLV, SWF, WMV, VOB, MP3, AAC, WAV, Apple iPhone X, Galaxy S8, Samsung smart TV, and more.
Apart from cutting MP4, TunesKit Video Cutter can also help you cut other video and audio file formats without losing any quality.
Price & Availability: $29.95, $49.95, $69.95 for Mac and Windows with free trial provided
#2. TunesKit Free Video Cutter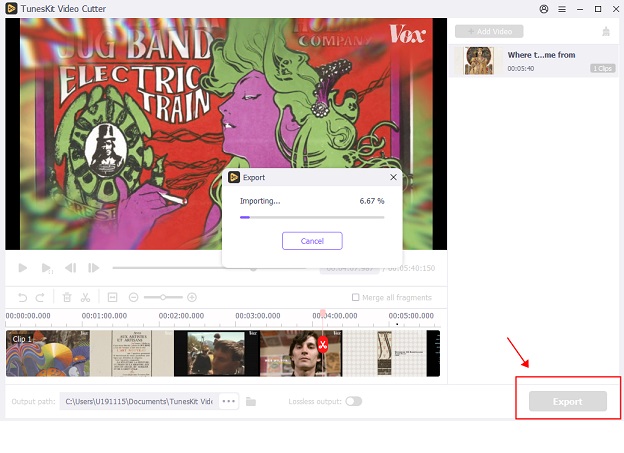 As the name suggests, TunesKit Free Video Cutter is the free version of TunesKit Video Cutter that we mentioned above. The difference between the free and paid version is that the freeware only supports cutting and merging the video file. It has no video editing and converting functions as the paid one. It would be a nice app if you only need to remove unwanted parts from your MP4 video with original video quality retained.
Price & Availability: Free for Mac and Windows
#3. Weeny Free Video Cutter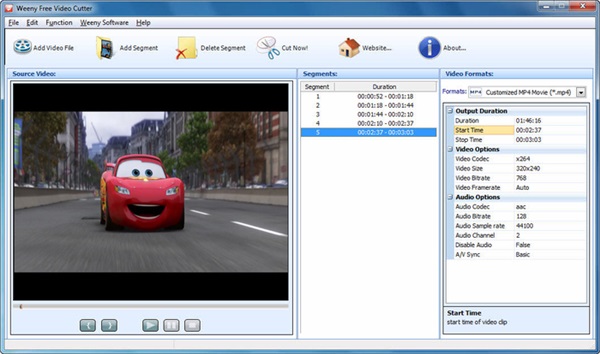 Weeny Free Video Cutter does exactly what its name suggests, a free-to-download video cutter to cut videos, including MP4 and all other popular video formats. It can quickly cut and convert your MP4 video into many other formats with no watermark when exported. It's a perfect option if you are cutting the video for sharing on YouTube or Facebook. This software also comes with an easy-to-follow interface so that you don't need to worry about the operation.
Price & Availability: Free for Windows
#4. Gihosoft Free MP4 Cutter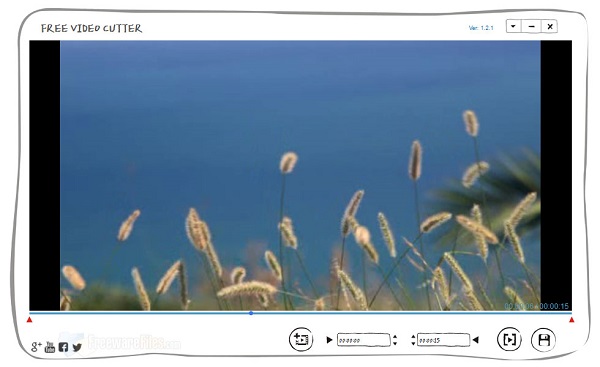 Gihosoft Free Video Cutter is well known as an HD MP4 movie cutter that can cut any video, including MP4, AVI, MOV, MPEG, RM, ASF, WMV, 3GP, MKV, FLV precisely without losing any quality. It only takes 3 easy steps accomplish the cutting process: import a video file, set a time range for cutting, and save it as a new video.
Price & Availability: Free for Mac and Windows
#5. Online Video Cutter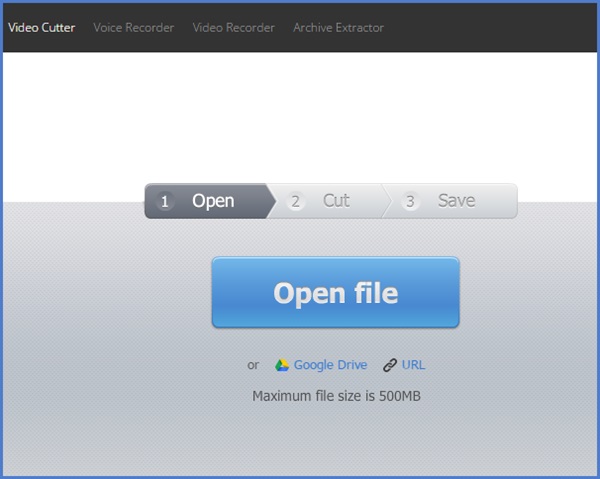 If you don't want to install any software on your computer when cutting the MP4 video, Online Video Cutter is highly recommended. It's a website that takes care of your video trimming merely online without requiring any download or installation of the video cutter.
To cut the MP4 online, simply go to the website, upload your video or select a video on the web, cut the video and save the output. You can upload MP4 file either from local folder, Google Drive or directly attach the URL of the video. Without any complicated control, you can choose both quality and format you want for the output video. It works extremely fast and efficiently, but the file to be cut is limited to be 500MB only.
Price & Availability: Free to access through browser on PC