Top 8 Best Free Video Cutting and Joining Software 2022
Posted by Adam Gorden on Jul 29, 2022 12:00 AM • Category:
Cut Videos
5 mins read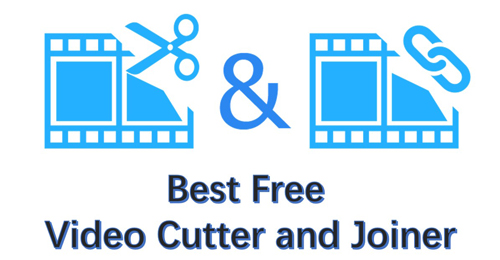 Do you have videos you would like to edit? You'd probably want to remove mistakes or unwanted footage from your training videos, home videos, and even your social media videos or merge multiple clips of videos into one, then free video cutter and joiner can be a helpful tool for you. Using a free video cutter and joiner, you can give your video a perfect edit and make it punchier.
Of course, there are tons of free video cutters and joiners on the Internet, choosing the best can be difficult due to the many options available. Here are lists of preselected best free video cutter and joiner software that can give your video a magical touch.
1. TunesKit Video Cutter - Best Video Cutter and Joiner
TunesKit Video Cutter is undoubtedly the best free video cutter and joiner tool for cutting videos into small segments and saving them in any format of your choice without losing their original quality.
It is a multifunctional tool that can edit and customize videos before cutting them with flexible effects. Not only does it cut videos but also merges multiple videos into one. With only a few clicks, you can remove the unwanted parts of the videos and add some finishing touches to make your video amazing. It has a super-fast cutting speed of 60X and is user-friendly.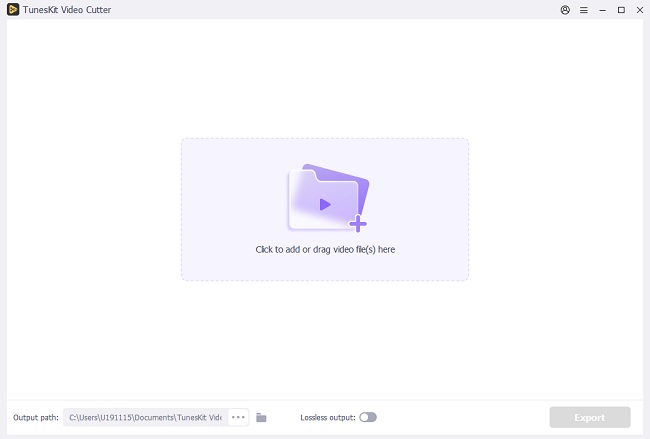 2. AceMovi
Lately, AceMovi has built a reputation as one of the best video cutting and joining software as well as an intelligent editing tool, allowing users to edit videos with less effort. It is made with an integrated stock library, which has simplified the video editing process, and it is designed with lots of unique features like splitting, speed adjustment, rotating, and more that make you edit like a professional.
With AceMovi, you can record your screen while you edit and further manipulate it to achieve your desired result. It is the best video cutter and joiner synched with many advanced features that give your video the perfect edit.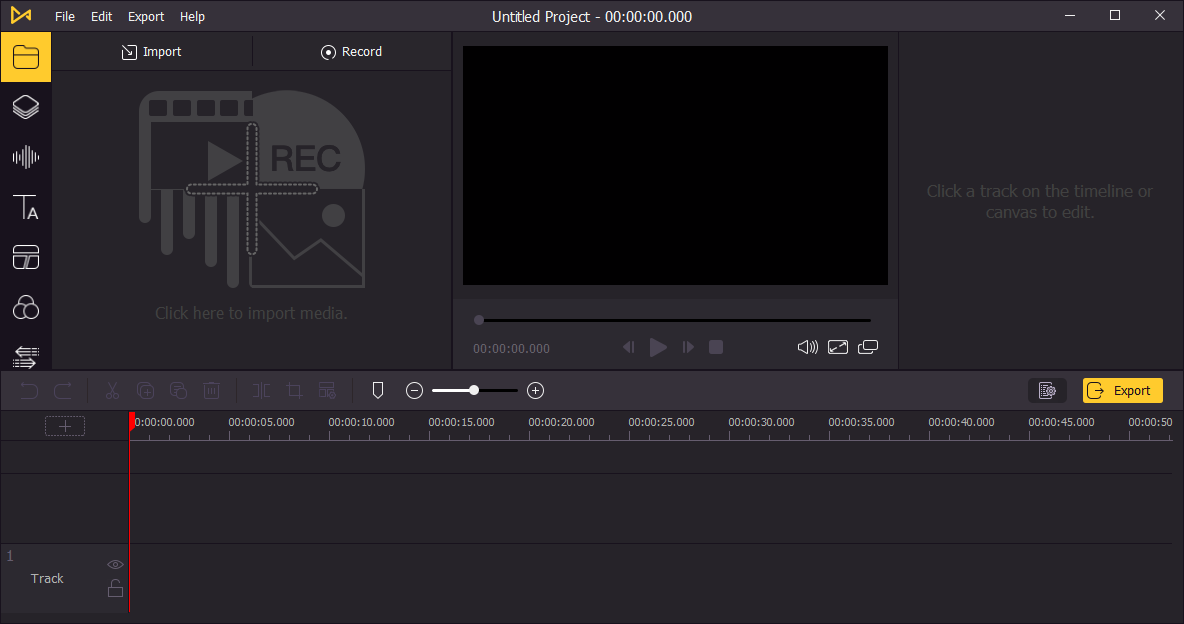 3. Gihosoft Free Video Cutter - Free Video and Cutter Joiner
Gihosoft Free Video Cutter is a two-in-one nifty video cutter and joiner tool that cut and join video clips without quality loss. It supports various video formats such as MP4, AVI, MKV, WMV, MOV, FLV, 3GP, and more. It is synched with audio narrations and filters that enhance your video editing.
This free video cutter and joiner is easy to use, just open the file you want to cut, set your desired starting and stopping time and click on OK to make your cut. It does not contain complicated technology on how to use it, and it offers a clean and friendly graphical user interphase. It gives an instant preview of the time you set before cutting any video part.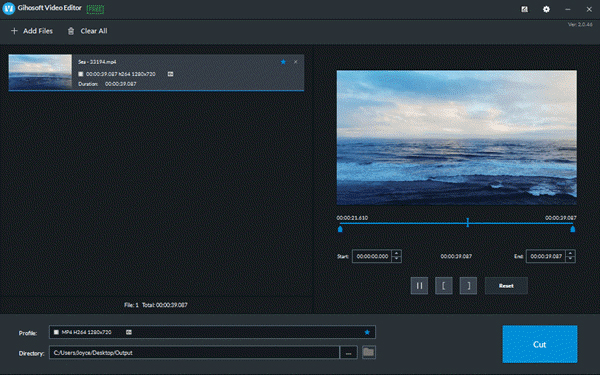 4. iMovie - Video Cutter and Joiner on Mac
iMovie is the best free video cutter and joiner for Mac. It enables you to create a good-looking video from the recordings of video made with your Mac device with special effects and fancy transitions. It can edit and enhance your videos by adding stylish transitions, filters, and titles. You can resize videos, equalize sound, and customize the video to your taste.
It has a straightforward and easy-to-use interface and many editing tools that can turn your raw footage into a professionally edited video to make further editing, such as cutting and joining. This video cutter and joiner is supported on iPhones, iPads, and Mac computers.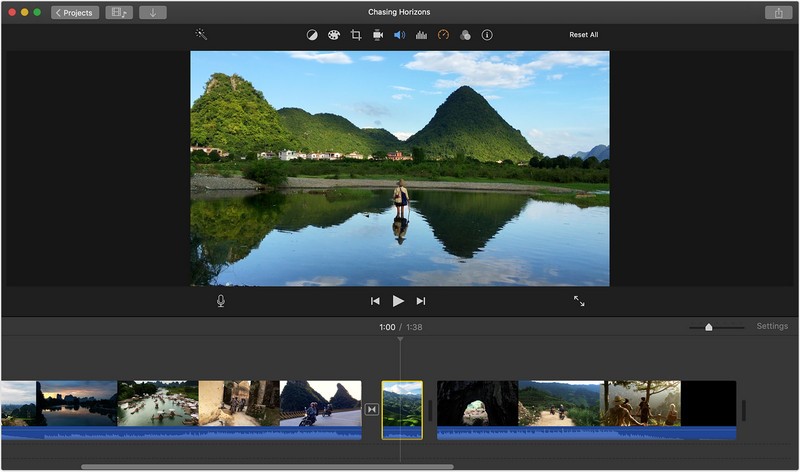 5. OpenShot
OpenShot is a 100% free and open-source free video cutter and joiner. It is designed with many unique features like beautiful video effects, unlimited tracks, a title editor, and more, giving your edit a complete touch of excellence.
It is easy to use and much easier to navigate than other professional cutting and joining tools. It is designed to support Linux, Windows and Mac computers. and has built-in transitions and filters of more than 400 options for creating videos of your preferred genre.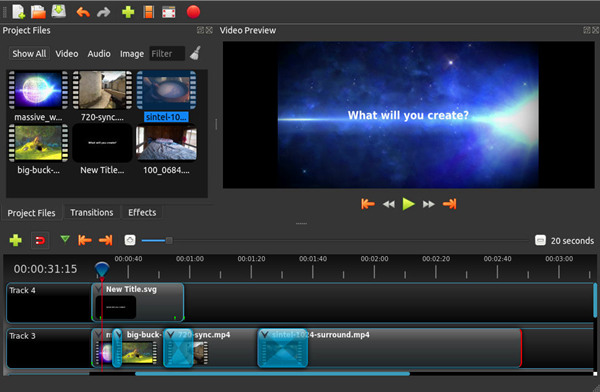 6. Vegas
Whether you are an experienced editor, full-stack videographer, or content creator, Vegas has all the tools you need for your editing service. When using Vegas movie studio, getting a top-notch edit is not a big task. It is the best video cutter and joiner that can create perfect video editing at any experience level.
With Vegas, you can cut, join, and create videos with powerful color grading. This gives you the opportunity to shoot at different angles and different lighting sources. It alters reality with multiple choice of filters and effects and saves time with its artificial intelligence.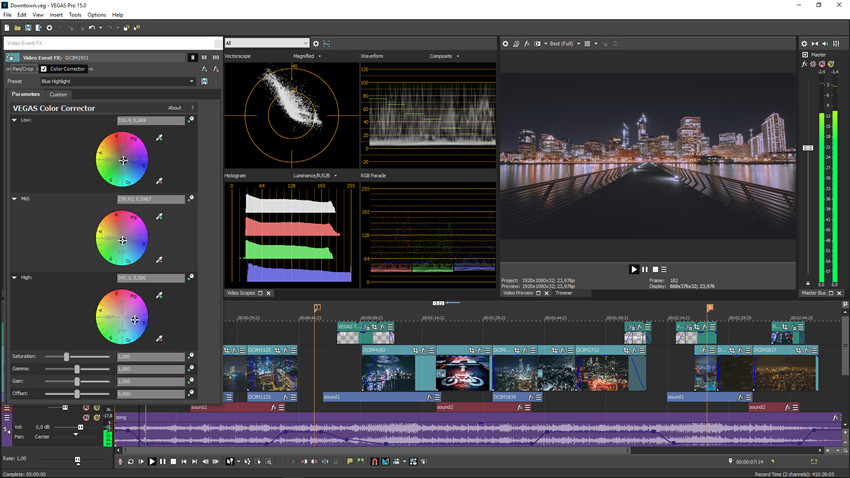 7. VEED.IO - Free Video Cutter and Joiner Online
Whether you are a professional or a beginner, VEED.IO is one of the best online video cutter and joiner that can give you stunning videos after your edits. It is an online video editor that can trim, merge, and split videos. You can crop, rotate, format conversion, translate, customize brand, resize, compress, and more with VEED.IO without losing its original quality.
All you have to do is drag and drop the video file into the editor and cut or join the video using the timeline. Click on export after you are done with your edits. This online tool makes it simple to produce professional videos after cutting, joining, and editing. Meanwhile, it can connect you with other users as it is a cloud-based tool.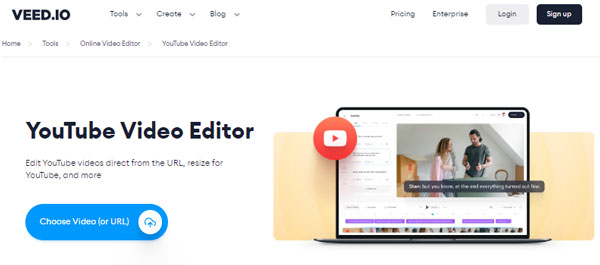 8. Kapwing
Kapwing is another online free video cutter and joiner that allows you to edit videos by adding different effects, titles, and transitions to create a distinctive masterpiece. It is intuitive and simple for anyone with basic knowledge of how video is produced. It lets you indulge yourself and let out the creativity in you, generate memes, cut out unwanted video parts, and merge videos, add music of your choice as a background song, and more. Once your videos are created, you can upload them directly to your social channels.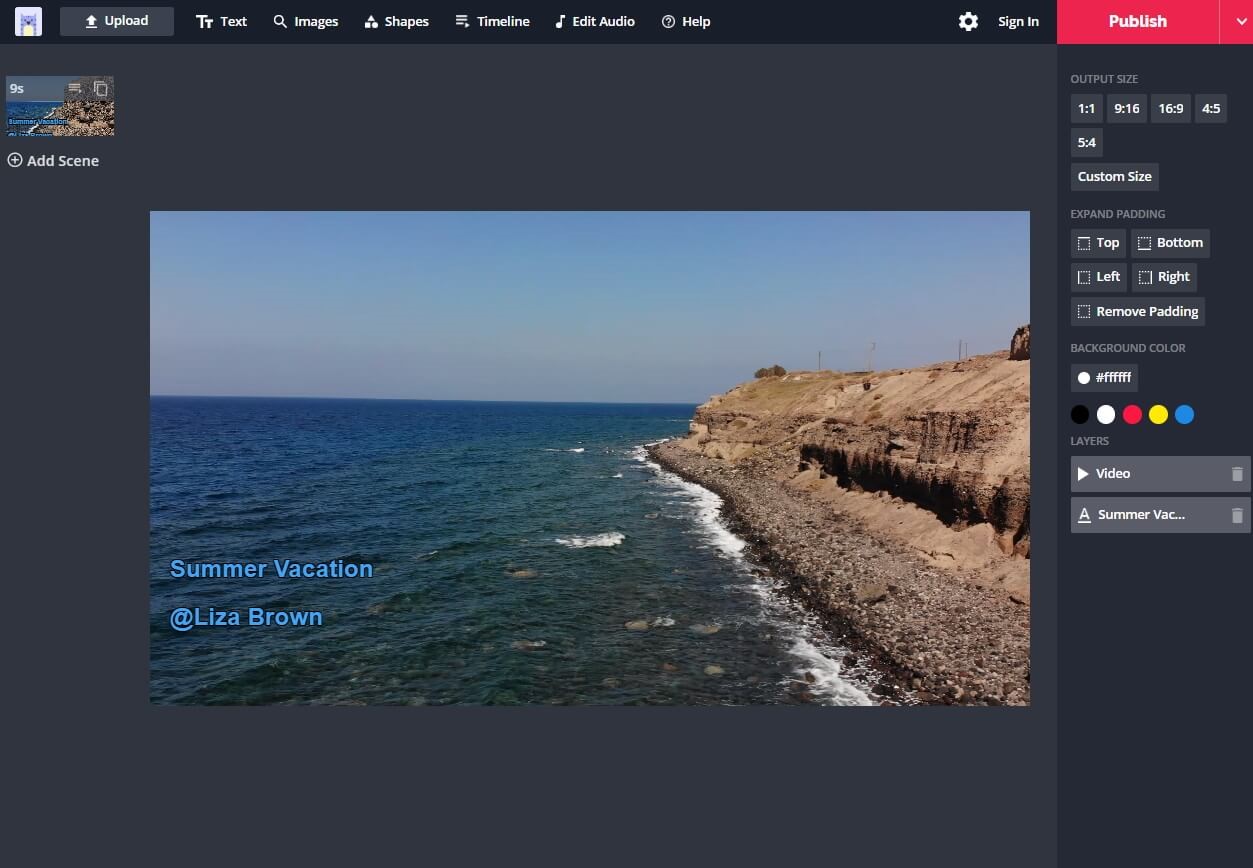 The Verdict
Though video editing is not always easy but does not have to be complex either. Listed above are the best free video cutter and joiners for Windows and Mac users that can simplify your edits whether you are a professional or a novice.
By choosing from the above intuitive, best cutting and joining software, especially TunesKit Video Cutter, that doesn't require advanced technical know-how, you can start cutting and joining to make new appealing and unique videos. Depending on your needs, you can select the one that best fits your requirements.