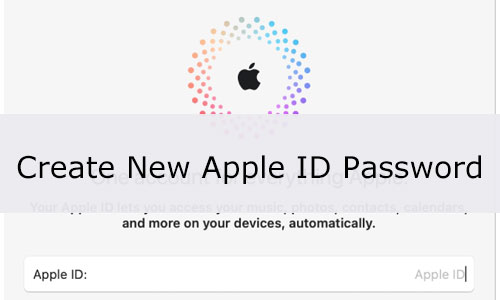 It is necessary for us to create a new Apple ID password every once in a while for a variety of reasons, including but not limited to the following: forgetting the password, changing the password because someone else knows it, and updating the password to a memorable one. In this article, we'll walk you through the usual ways of creating a new Apple ID password, as well as an effective trick when you cannot log into the previous Apple ID.
Part 1. How to Create New Apple ID Password
Method 1. Create New Apple ID Password on iPhone/iPad/Apple Watch
To get your Apple ID to create new password, the most straightforward way is to change them on your iOS devices directly. The instructions that follow are relevant regardless of whether you're using an iPhone, iPad, or Apple Watch.
Step 1: Turn to Settings > your name > Password & Security.
Step 2: Clcik on Change Password, enter the on-screen verification, and click on Change Password.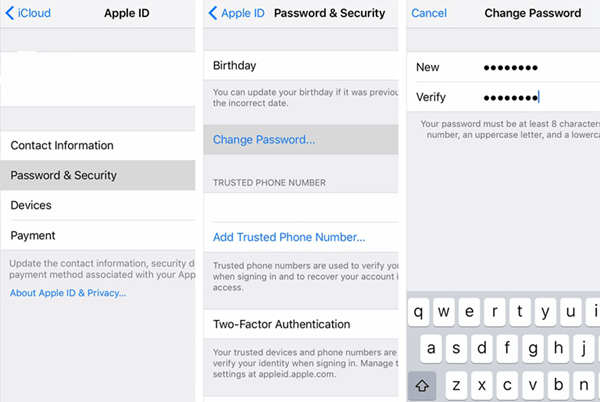 Method 2. Create New Password for Apple ID on Mac
If you lose your iOS device, all you need to do is change the Apple ID password or have that device bricked, thus preventing others from using your Apple ID account. In this case, you may create a new password for your Apple ID on your Mac computer, and the procedures to do so on it are quite similar to those described above.
Step 1: Open your Mac computer and tap the Apple icon in the upper left corner.
Step 2: Go to System Settings and tap your name account.
Step 3: Click on Password & Security > Change Password, then follow the on-screen instructions to create a new password for your Apple ID.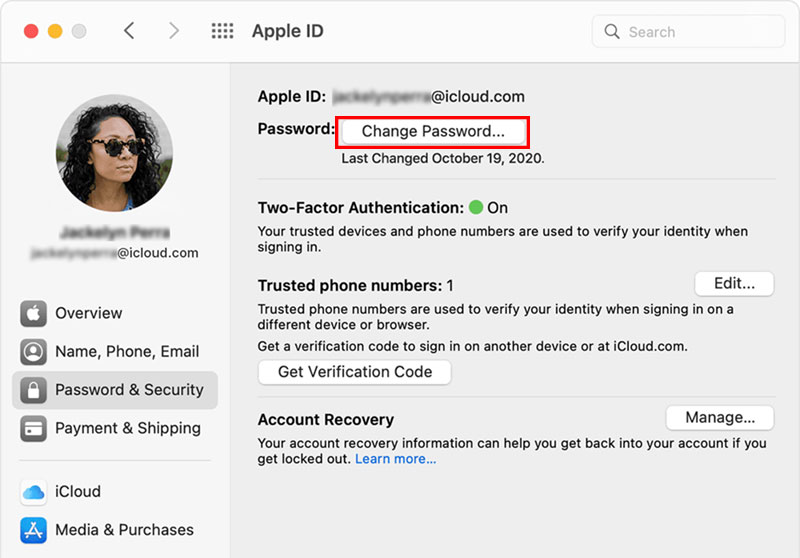 Method 3: Create a New Apple ID Password on Web
You may still create a new Apple ID password by going to Apple's website even though you already have the option to do so on your Mac or iOS devices. After logging into your account, changing to a new password is as easy as clicking a few buttons.
Step 1: Access appleid.apple.com and log into your Apple ID account.
Step 2: Tap Sign-In and Security and click on Password and enter your current password, new password, and confimr it.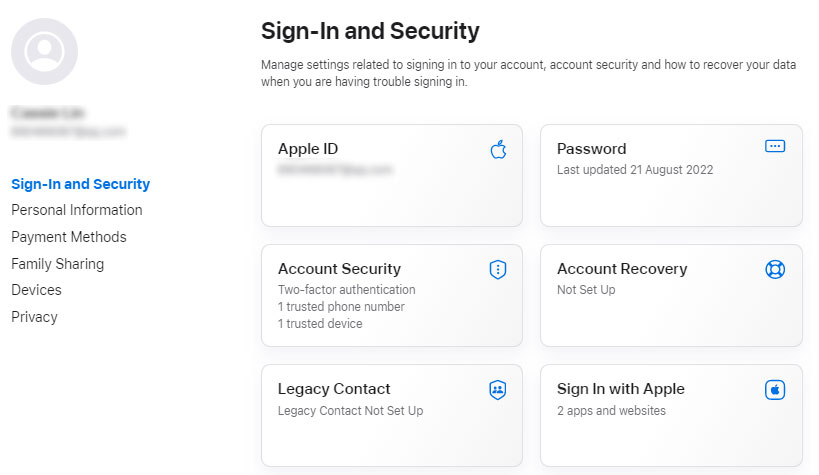 Part 2. How to Create a New Apple ID and Password
Some people might have gotten an old iPhone from their parents or friends, and these iPhones often not being erased the data and content completely; they might just quit their Apple ID or delete things on the phone instead of resetting to the factory status. In this case, performing a factory reset is the most direct path to get the iPhone completely cleared, but it cannot be implemented without the Apple ID password.
It would be best if the person could just enter the password for you. On the off chance that it is not in time and you have to ask the other party for the password may make the situation awkward. Here we'd like to introduce you to third-party software that can prevent this situation happens, which is TunesKit iPhone Unlocker. This program has the ability to remove the previous Apple ID without entering the password so that you are able to create a new Apple ID and password for yourself. Also, it is capable of unlocking the screen lock, screen time, and removing the MDM without entering any passcode, giving you great convenience to get your iPhone unlocked.

Key Features of TunesKit iPhone Unlocker
Clear UI and easy to use
Remove Apple ID from iPhone, iPad, iPod withouut password
Available on the latest iOS version including 16
Unlock iPhone/iPad/iPod touch with ease
Remove MDM on your device with ease
Now, let's see how to remove the iPhone Apple ID via TunesKit iPhone Unlocker
Step 1

Connect iPhone to Computer

Download and launch TunesKit iPhone Unlocker on your Windows or Mac computer. Connect your iPhone to the computer via a lightning USB cable. And click on the Unlock Apple ID option on TunesKit home interface.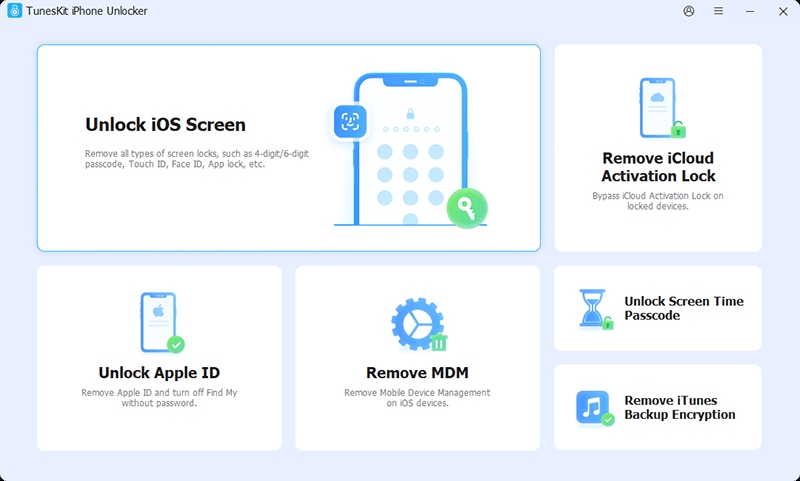 Step 2

Check and Confirm Your iPhone Status

After TunesKit iPhone Unlocker detects your phone, go to the next step and follow the on-screen prompts to check and confirm your iPhone.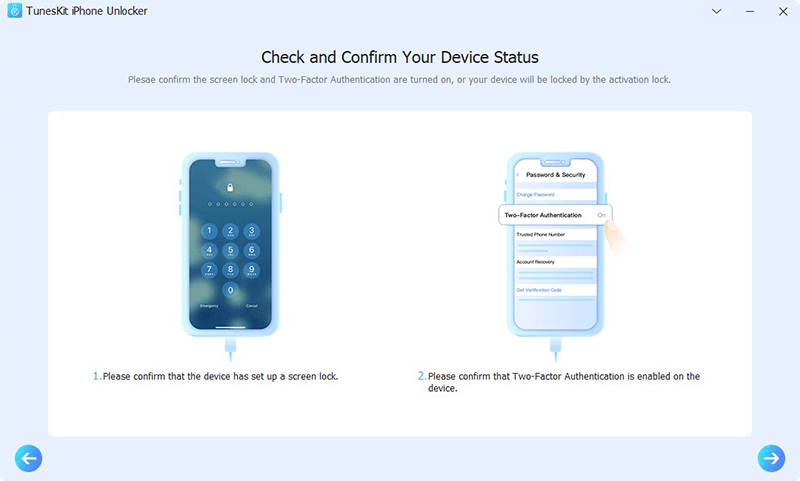 Step 3

Download Firmware Package

Continue to the next step and confirm the on-screen information is corresponding to your iPhone. You can manually select the options if there is anything wrong. After that, click on Download to download the firmware package.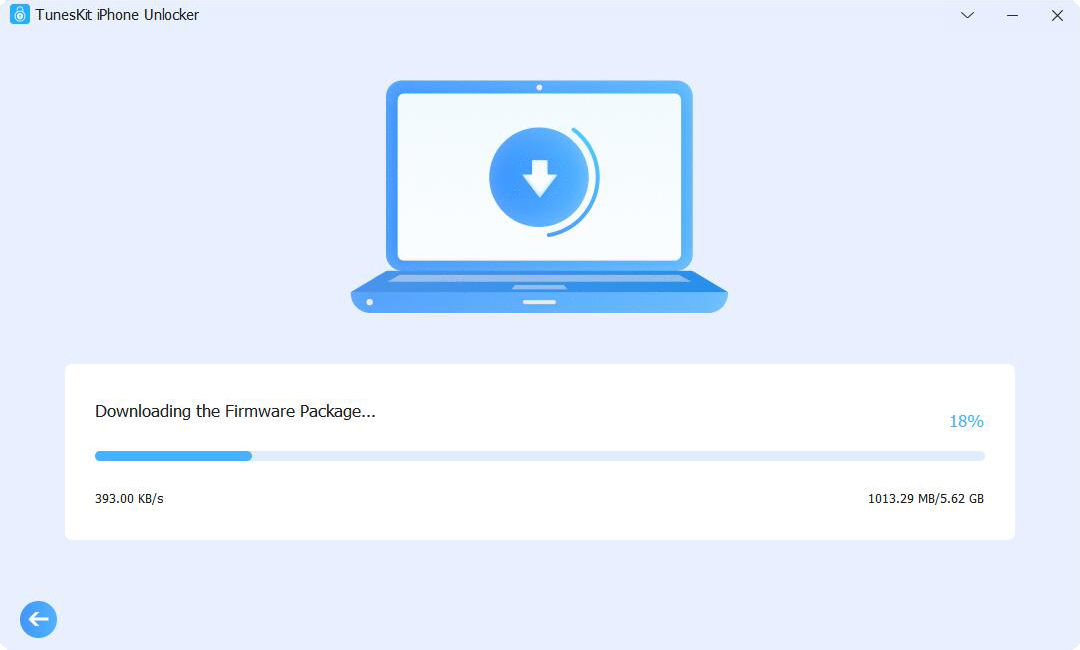 Step 4

Remove iPhone Apple ID

Once the download is complete, click the Unlock button to begin removing your Apple ID. After removing the Apple ID, you can now create a new Apple ID and password.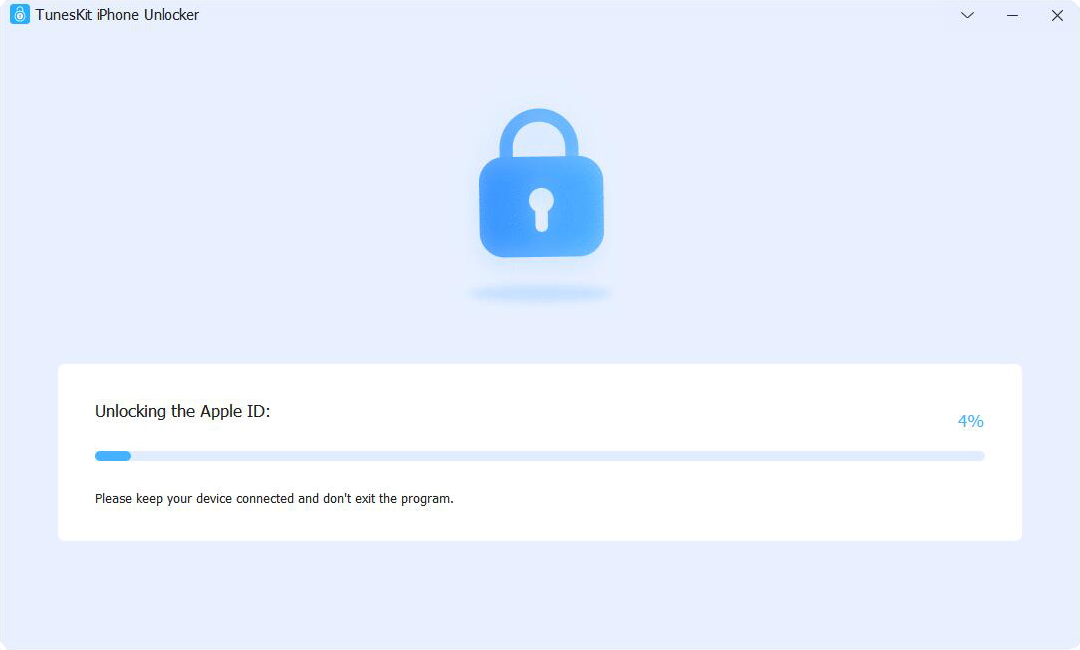 Part 3. The Final Word
After reading this post, you have three ways to create a new Apple ID password as well as a professional program, TunesKit iPhone Unlocker, to help you remove the previous Apple ID without entering a password. And it has the ability to unlock your screen lock, and screen time, and remove MDM with ease. Anyway, this iOS unlocking tool is indispensable when encountering any iOS unlocking problem. Feel free to leave your comment below if you have any suggestions or questions.

Brian Davis has covered tech and entertainment for over 10 years. He loves technology in all its forms.