Does Factory Reset Remove iCloud Lock on iPhone? Here's the Answer!
Posted by Leonard White on Apr 27, 2023 11:35 AM • Category:
Unlock iCloud
6 mins read
Factory reset refers to restoring your iPhone to the factory state and erasing all the data and settings on your iPhone. It is often used to fix iPhone issues when people forget the lock screen passcode, encounter network errors, iOS upgrades and other system errors, or when they want to sell their iPhone. In most cases, iPhone issues can be dealt with with a factory reset, and some people have even used a factory reset to bypass Activation Lock on their iPhones. Does factory reset remove iCloud lock? How can we bypass an iCloud locked iPhone effectively? In this post, you can get the answers and solutions.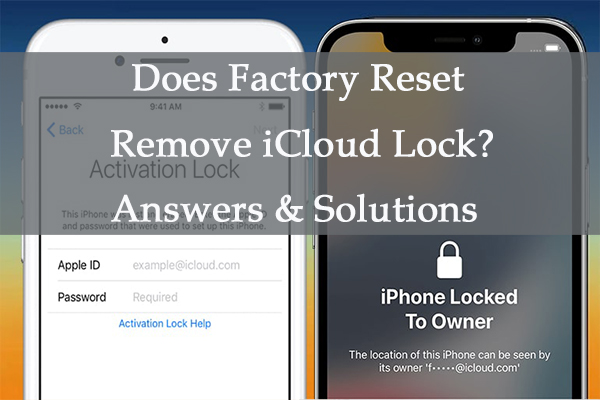 Part 1: Can factory reset remove iCloud lock on your iPhone?
No, the iCloud lock cannot be removed with factory reset. To figure out the reasons, you have to understand how Activation Lock works. In fact, Apple restored your Apple ID and passcode to its server once you created an Apple ID for your iPhone. When someone wants to unlock the Activation Lock and get access to the iPhone with the Apple ID and passcode, Apple Servers will check the passcode you enter whether it is matched with the previous one. If it's the same, you can use the iPhone. So, the iCloud lock works among your iPhone and Apple Servers, and factory reset can only solve the issues on your device, it has no access to Apple Server. Obviously, you can't factory reset iCloud locked iPhone.
Part 2: How to remove iCloud Lock on iPhone?
Method 1: Bypass iCloud lock via iCloud
If you buy a locked iPhone, ask the previous owner to provide you with the Apple ID and passcode to unlock the iPhone or to remotely delete the iPhone from his iCloud account. And if you are the owner and want to turn off the Activation Lock, you can also use this method. Once the device is removed from the iCloud account, the iCloud lock can be bypassed. The next steps will cover how to delete an iPhone from an iCloud account.
1. You can search iCloud.com in any browser on your computer to find the official site.
2. Log into the iCloud using the Apple ID and passcode.
3. Click on All Devices shown above.
4. You can see all the devices on this iCloud account, click on the device you want to bypass.
5. Click on Remove from Account. This device is deleted from the iCloud account, and the Activation Lock on the iPhone can be bypassed.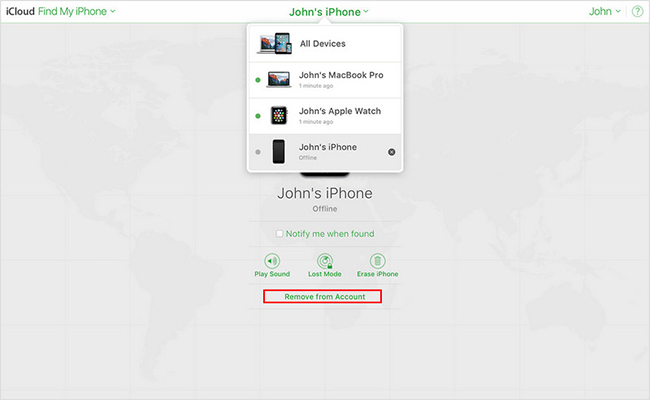 Method 2: Remove iCloud lock on iPhone with TunesKit Activation Unlocker
Factory reset iPhone with iCloud lock not working? How to bypass the iCloud lock iPhone if you have bought a second-hand iphone from someone else and you can't get in touch with the previous owner? There's an amazing tool that helps you bypass the iCloud lock on your iPhone without having to access the Apple ID. It has a very high success rate.
With its high success rate and easy steps, the TunesKit Activation Unlocker stands out from many other Activation Lock removal tools. TunesKit Activation Unlocker is a professional tool as it aims to bypass Activation Lock on iPhone, iPad, and iPod, or fix issues resulting from iCloud lock in different scenarios, such as bypass iCloud lock on iPod touch, remove Activation Lock on iPhone without Apple ID, unlock iCloud locked iPad, turn off Find My without passcode , unlock iPhone in Lost Mode, etc. MacOS and Windows are available for this tool. Still stuck in all those complicated steps and terminology while fixing your iPhone? TunesKit Activation Unlocker is the perfect choice for you, with no hard steps to understand, and a step-by-step guide on using the tool is provided. In addition, assistance is always available if you have any questions about specific steps.
If you have tried hard to factory reset iCloud locked iPhone and all failed, you can take a few minutes to follow the detailed steps below to bypass it completely with TunesKit Activation Unlocker.
Step 1

Connect your iPhone to a computer

Connect your iPhone with a USB cable and stable connection should remain until you have done the whole process. Click on Start to begin fixing your iCloud locked iPhone. There will be a pop-up, you have to read it carefully. If you agree with the Terms of Use, click on Agree to go ahead.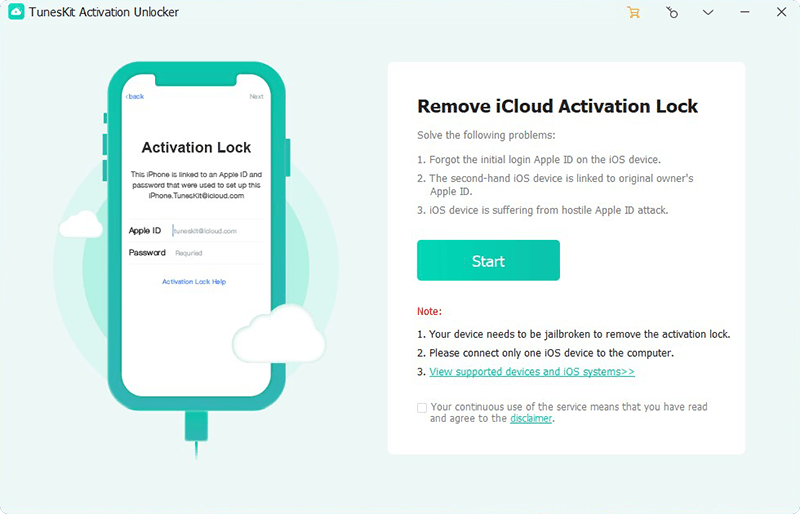 Step 2

Jailbreak your system

The jailbreak step varies depending on the system, so click on the appropriate tutorial link below for your system to jailbreak the device. Go reboot your computer after jailbreak.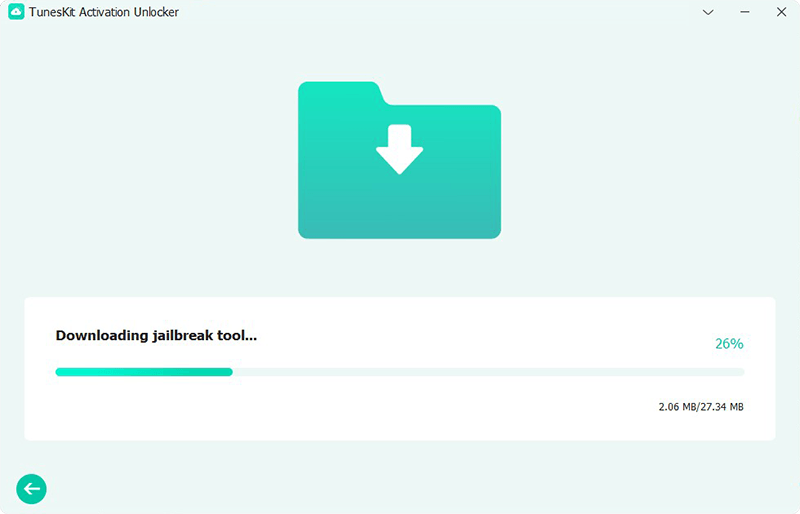 Step 3

Start to bypass

Launch the tool on your computer after restarting. If there's nothing wrong with the device's info listed, click Start to Remove. The iCloud lock iPhone can be bypassed after a while.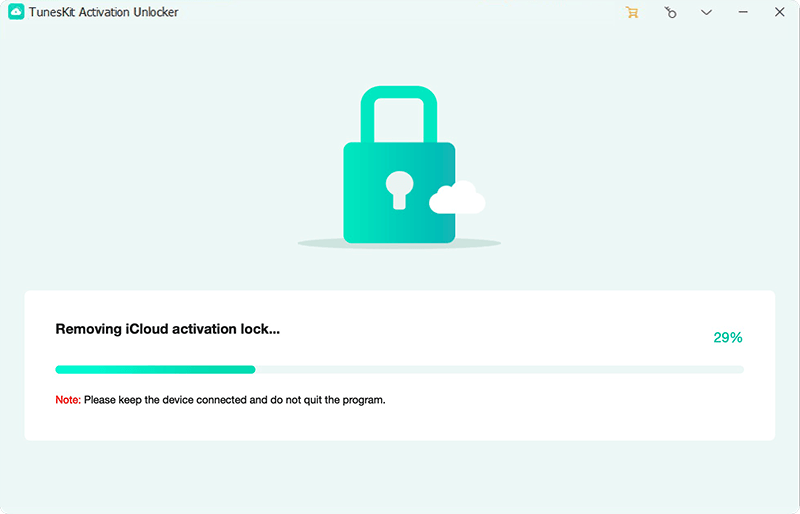 Method 3: Find support from Apple
You can find support from Apple to bypass the iCloud locked iPhone if you have purchase proof. Apple may take too long to fix your iPhone, so it's best to use a tool that bypasses Activation Lock first, which can save you time, and if it's not working, go to an Apple Store for support.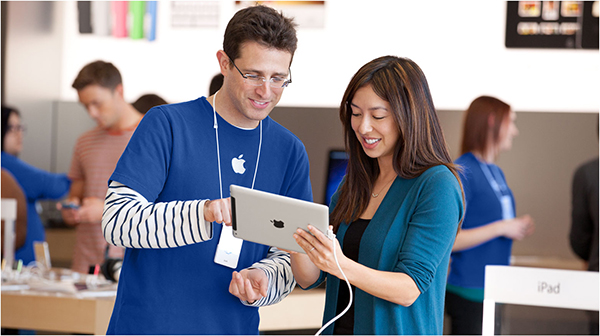 Method 4: Bypass iCloud Lock via DNS
Another method was discovered by people when you tried to factory reset iPhone with iCloud lock. This method comes with rather complicated steps and an unknown success rate, but someone has already used it to bypass its iCloud lock on an iPhone successfully. If the above method does not work, you can try to bypass the Activation Lock via DNS using these steps.
1. Go to restart your iPhone and navigate to WiFi Settings in the activated interface.
2. Tap on More Wi-Fi Settings, and the icon "i" shown up on the right of the WiFi name.
3. Select Configure DNS. Tap Manual.
4. Tap Add Server and type in the server address below. Tap Save.
☺ North America: 104.154.51.7
☺ South America: 35.199.88.219
☺ Europe: 104.155.28.90
☺ Asia: 104.155.220.58
☺ Global: 78.100.17.60
5. Tap Back. Connect to the WiFi, and tap Back if there is an activate interface show up.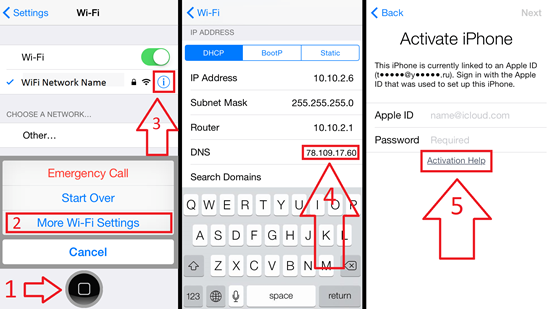 Part 3: Frequently Asked Questions About Activation Lock on iPhone
Does jailbreak remove Activation Lock?
No, the Activation Lock cannot be bypassed with the jailbreak alone. Jailbreak is a crucial step to bypass the Activation Lock on iPhone, but only with jailbreak, the iCloud locked iPhone cannot be unlocked successfully. And you need to use a tool to bypass after jailbreak.
Can I use a new Apple ID after bypassing the Activation Lock on iPhone?
Sure, you can log into the App Stores to download apps, enjoy music and video service on iTunes after unlocking your iCloud locked iPhone.
Part 4. Conclusion
Hope you can figure out " Does Factory Reset Remove iCloud Lock" with this post. TunesKit Activation Unlocker can help you bypass iCloud locked iPhones in a few steps and without a factory reset or other settings on your iPhone. If you've been stuck on a problem for a long time, this tool may help you deal with it successfully.​