A Glance at Top 6 Best Audio Recorder for Mac in 2019
Posted by Nick Orin on Jul 12, 2019 10:55 AM • Category:
Record Audio
4 mins read
Truth be told, Mac is one of the best if not the best music and entertainment operating system today. The reality on the ground is that most Mac users are die-hard fans of music. The Mac OS incredibly stable especially when running software such as audio recording software. Well, if you a Mac user and still struggling to make a decision on best audio recording software for Mac, you can now feel relax. This post will shed light on some of the top-ranked one in 2019 from which you can choose. Check them out!
Top 1. TunesKit Audio Capture for Mac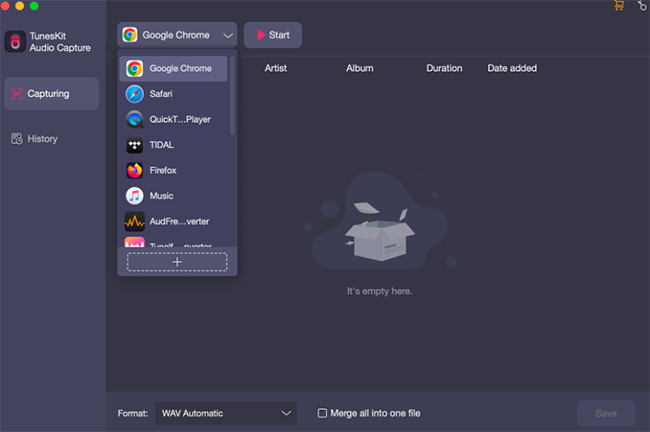 TunesKit Audio Capture for Mac is one of the best audio recorder for Mac we have today. The software is an easy to use audio recording solution for Mac. Mac users can easily record sounds playing on Mac softwares such as; Chrome, iTunes, Apple Music, online audio tracks streaming platforms such as iTunes music and Lastfm among others. This powerful software makes sure that recorded audios maintain their original quality.
TunesKit is profound for its ability to support and save audio files from a wide range file formats. In addition to this, it has an intelligent built-in ID3 tag that facilitates the editing audio file details such as the title, artist, and cover.
Pros:
Capture system sound in high quality;
Support multiple audio file formats;
Provide editing function after recording.
Cons:
Not support to record audio through microphone;
Not totally free
Top 2. FL Studio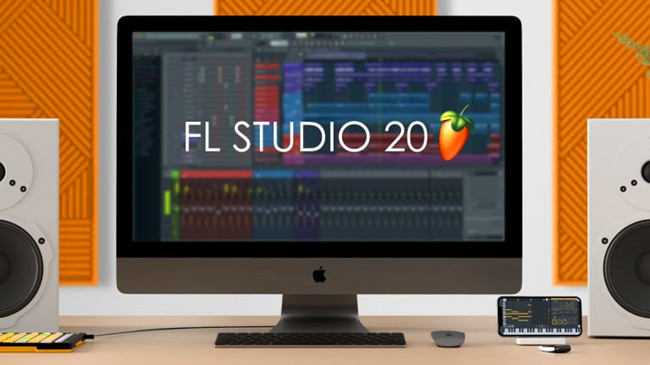 I can confidently say that developers of this particular software are always active in making updates to enhance user experience. This is in comparison with other audio recording software for Mac. FL Studio allows users to record, and mix audio files. It is one of the most friendly user interfaces that has garnered lots of positive experience reviews from Mac users. 'You will never get bored using this program' this is most featuring review. Well, I can confidently attest to that. The UI is more than attractive. Some of the most notable functions of this software include; heightened file browser, scalable UI, more plugins among others.
Pros:
Attractive UI;
Great for doing film scores;
Mixer/routing is simple to use.
Cons:
Does not have customization hotkeys;
No ripple editing feature.
Top 3. Leawo Music Recorder for Mac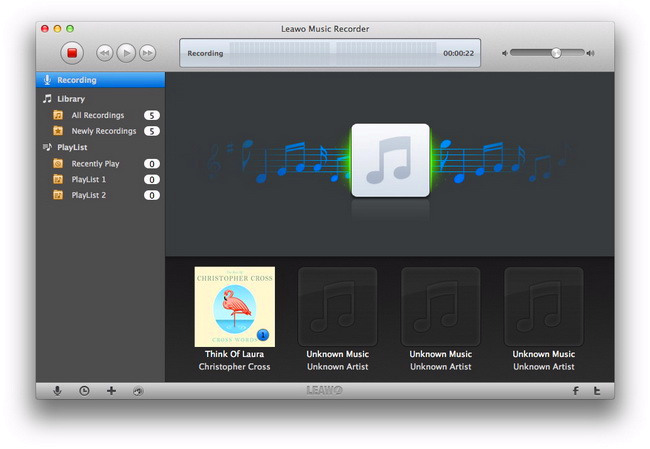 Here is masterpiece regarding the best audio recording software for Mac. Mac users can easily record audio clips from any source. Leawo Music Recorder stands out for its effectiveness and prowess in getting things done. Leawo has the ability to support multiple audio sources as well as a whole range of audio output formats. This program can record audio from streaming platforms, computer media players, computer microphone and many other sources.
One of the most unique features of the software is that it can automatically download music tags for recorded audio file; hence you do not have to keep editing the music details.
Pros:
Allows for recording from internal sources;
Has a task scheduler to audio recording time;
You can upload recordings to iTunes;
Automatically download music tags for easy audio file management
Cons:
Cannot facilitate complex audio edits;
Cannot design an album cover for your songs.
Top 4. Audio Hijack Pro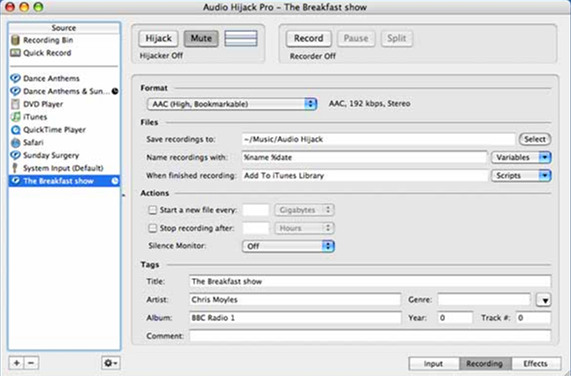 The software is popularly known for its ability to record audio sounds from any kind of inputs; this makes it one of the best audio recording software for Mac in the market. Equally, you easily record audio from multiple audio player applications on your Mac. Professionals use it to record online and face to face interview. It supports quite a number of audio out and a same it is crash protected; in that, you will not lose your recording if the software crashes.
Pros:
Impressive interface;
It is easy to use;
Support various formats.
Cons:
Sometimes requires re-setting especially when recording on sites.
Top 5. Garageband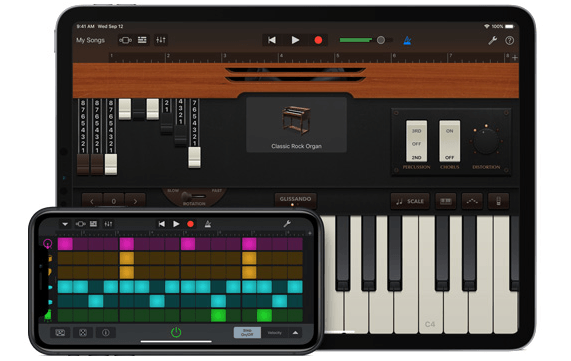 Garageband has moved a ladder to become one of the most notable and used audio recording software for Mac at the moment. Some Mac users say that it is the best free recording application available. It has an amazing design and houses comprehensive audio recording tools. It also has powerful audio editing tools making it suitable for creating podcasts and ringtones.
Pros:
Huge Loop Library;
Vast EQ and Mixing Features;
Frequent software updates;
Professional Interface.
Cons:
Limited Import and Export Options;
Podcast Support in most recent versions.
Top 6. Audacity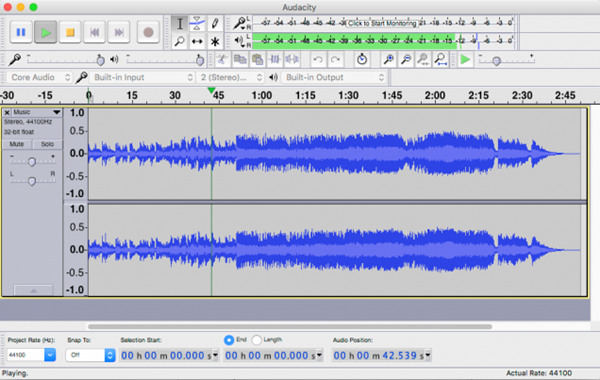 It is another well-known best free audio recorder for Mac. It can record any sound from any source. Users enjoy feature such as; pitch, tremble and bass adjustment for the output audio files. As much it is free software it supports multi-track capturing.
Pros:
It is free;
Audio editing feature available;
Support multi-track recording.
Cons:
Can't export audio recordings to MP3;
Tempers with the original quality of audio.
Conclusion & Suggestion
All the above software have proven to be the best audio recording software for Mac in this year 2019. It is up to you to weigh each to your preferences and come up with the best choice for you. They have amazing features and will likely give you a memorable experience, especially TunesKit Audio Capture. It's easy to use and will capture any sound on your Mac with lossless quality.