8 Best Screen Recording Software for Windows 10
Posted by Nick Orin on Sep 5, 2022 6:00 PM • Category:
Record Screen
4 mins read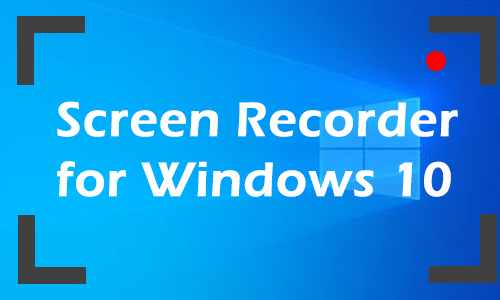 Previously, finding an ideal screen recorder was a challenge; they always charged for it, and the recordings were not as good as they could be. Fortunately, with the development and maturity of technology, more and more screen recording software for Windows 10 advent. They are becoming increasingly feature-rich and affordable, and you can even find free ones that work well on your Windows 10 computer.
Therefore, we will list the 8 best screen recorders for Windows 10, one of the most widespread operating systems, including paid recorders with free trial versions and free software.
1. Best Screen Recorder for Windows 10 - TunesKit Screen Recorder

TunesKit Screen Recorder works well on Windows 10 and 11 as well as Mac, which is proper for recording screen, audio, webcam, specific window, and gameplay. This tool has unlimited recording time and can export up to 4K video resolution with 30 fps.
Moreover, this best screen recorder for Windows 10 offers more than 20 V/A formats and allows setting recording parameters, webcam, mouse, hotkeys, recording schedule, and watermark. It can cut and screenshot while recording, and trim the screen recording with its built-in editing tool. No matter how skilled you are or how little you know about recording, this screen recorder for Windows 10 will work for you.
2. Screencast-O-Matic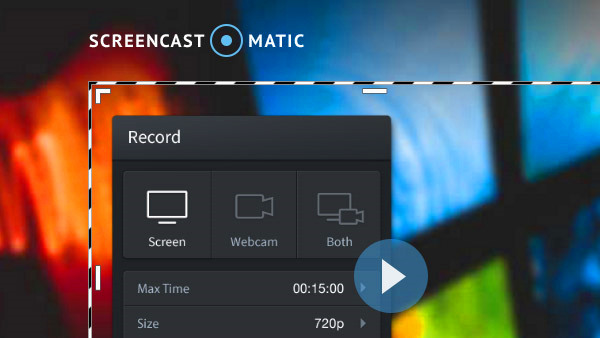 Want to highlight or draw while recording? Screencast-O-Matic is the screen recorder for Windows 10. With tools such as pencil, highlight, text, and shapes, it allows you to draw what you want while recording on screen and even zoom in on the target section on Windows computer.
You can use it for screen-only, webcam-only, or both, depending on the scene and content you want to capture, as well as adding narration and capturing system audio on . Recorded video can be saved to your Windows 10 and uploaded to your Screen-O-Matic cloud, YouTube and Google Drive. However, the free trial only supports up to 15 minutes of recording and will leave its logo on the recording.
3. Bandicam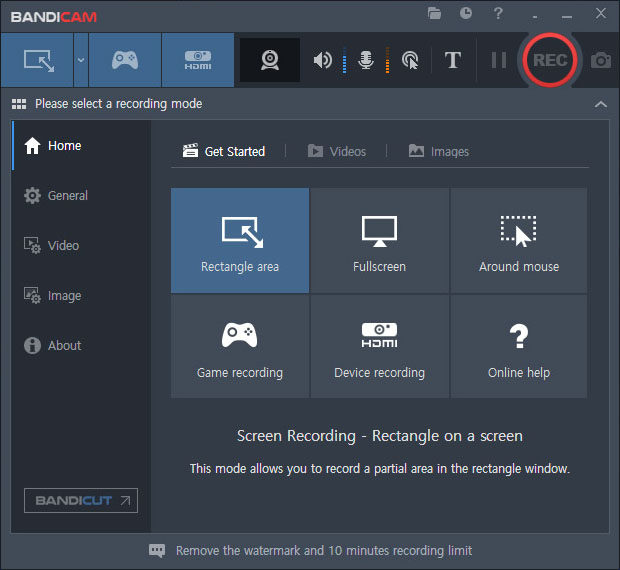 Bandicam is another worth trying out when you need to record computer screen on Windows 10. It screenshots, records any content from Windows 10 desktop to online video, and can draw on it. Besides the base features, it also offers DirectX technology for the game, video, and device recording. And its novel "mouse around" allows the user to record around the mouse cursor as it moves around the screen. The drawback is that it saves the recorded video directly, rather than going into the edit panel, which it does not have.
4. Windows 10 Xbox Game Bar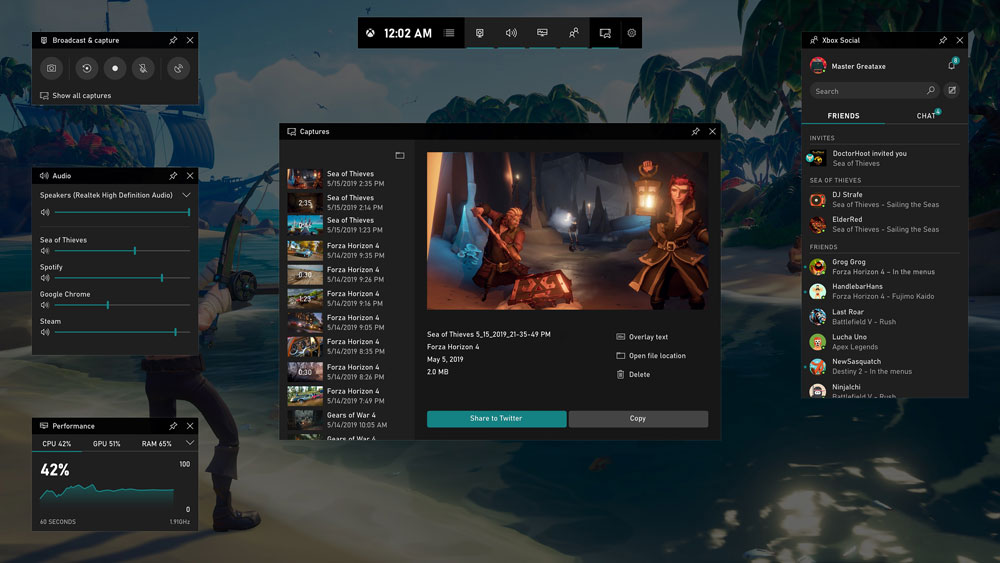 After a major upgrade, Windows 10 has a built-in screen recorder, which is called Xbox Game Bar. Although the name is related to the game, it is suitable for recording most screens from your computer in addition to recording games in HD. You don't have to quit the game and start it for recording, simply press the shortcut Win+G during a game, and it will appear immediately, and you can press it again to exit recording mode. However, the main desktop of your computer cannot be recorded.
5. Free Screen Recorder Windows 10 - Free Cam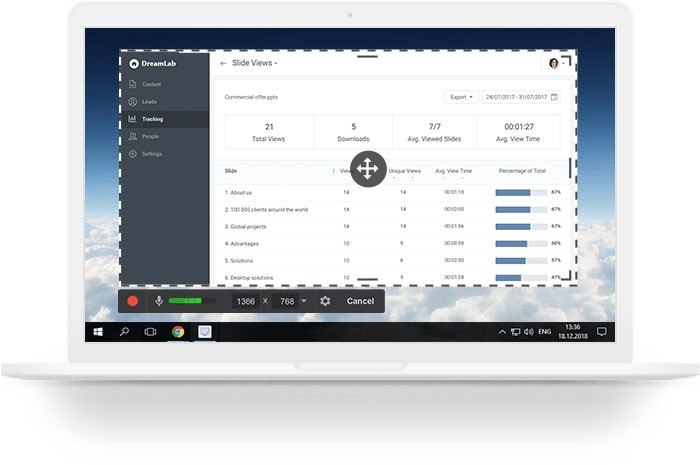 Free Cam is the lightweight of these Windows 10 screen recorders to make video tutorial and other purposes. It is completely free and has no pop-up ads. The simple and clear interface will not burden your use. It doesn't have a lot of powerful features and only supports video and audio recording.
Despite these limited capabilities, you can set shortcuts and mouse styles before you start, and its unlimited recording time and HD watermark-free recording features are the reason why many people prefer it. After recording, it gives you a preview of where you can choose to edit, save or upload directly to YouTube, and its editing tool gives you the option to remove noise and add fade-in and fade-out audio effects.
6. ShareX
Next free screen recorder without watermark for Windows 10 you should try is ShareX. Although this free and open-source screen recording function is suitable for all kinds of screen activities, it currently demonstrates more in the direction of a versatile screenshot tool. So when you choose this product to start screen recording in Windows 10, don't forget that it also supports taking screenshots and creating GIFs. Unlike other screenshot tools, you can draw screenshots of different sizes and shapes with the unique options.
7. VSDC Free Screen Recorder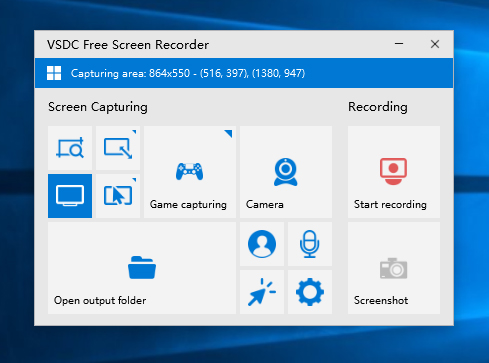 If you are looking for a best video recorder for Windows 10 that is as simple as Free Cam but with slightly more features, then VSDC Free Screen Recorder is also not to be missed. The software is small but has everything you need. Despite its tiny main interface, it supports screenshots, screen recording, sound recording, game recording, and webcam recording and enables the cursor for recording. One of the surprises is that the resolution, FPS, and quality are customizable.
8. OBS Studio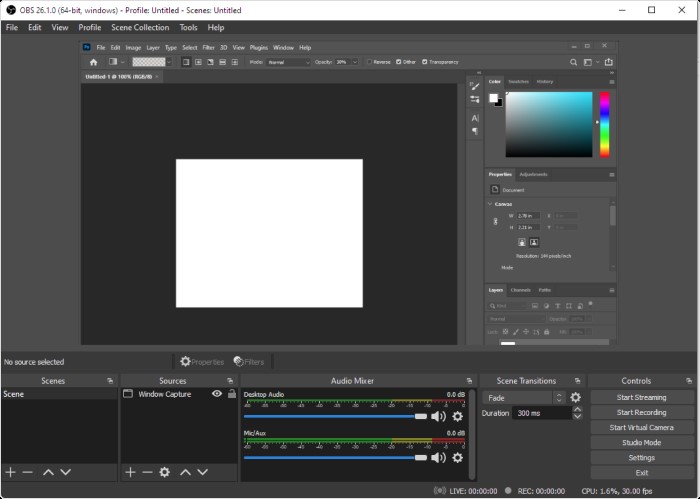 OBS Studio is a free and open-source screen streaming and recording software on Windows 10, Mac, and Linux. This two-in-one software is popular among live streamers for its easy and fast streaming and recording features. Streamers can not only choose the platform they want to stream on directly from this recorder but also set up recording to be enabled at the same time as the live stream so that they can share the recorded live video with those who miss it.
As well as recording screen, game, sound, and camera, you can choose to add images, text, color covers, and more before recording. However, it does not have an editing tool, so you can't cut the video here.
The Bottom Line
These screen recorders for Windows 10 are great for recording any activities on your computer. You can pick the free screen recorder if you're on a budget. But to be honest, if you want a more powerful and convenient feature in one program, you're suggested to TunesKit Screen Recorder, which has features unmatched by other software.