10 Best Webcam Recorder in 2022 (Windows/Mac/Online)
Posted by Nick Orin on Aug 30, 2022 9:40 AM • Category:
Record Screen
5 mins read
The uses of a webcam recorder are plenty. For instance, you can use it to create product demo videos, educational videos, or just any other video that you can use for personal and professional requirements. Instead of investing blindly, learning about the products is essential, which you will do here today.
If you need a webcam video recorder, you arrived at the right place! You will learn about tools available for Windows and Mac and the option to use an online recorder if you do not like to install a third-party application.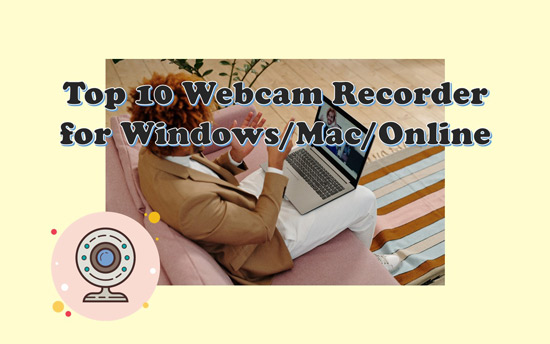 1. TunesKit Screen Recorder - Webcam video Recorder
TunesKit Screen Recorder is an all-in-one webcam recording software for Windows and Mac. You can record anything on the screen, including video, audio, and your webcam. It supports recording the webcam and changing the resolution, frame rate, and shape. In addition, with the recorder's help, extracting audio from a video is possible, should you need only an audio file. Finally, you can use the tool to capture screenshots during a recording, which you can upload and share with others.
Moreover, this screen and webcam recorder also have the option to schedule a recording based on the requirement. Once you set the timer, the tool will automatically capture and record the screen. You do have the option to record the screens in high resolution up to 60fps.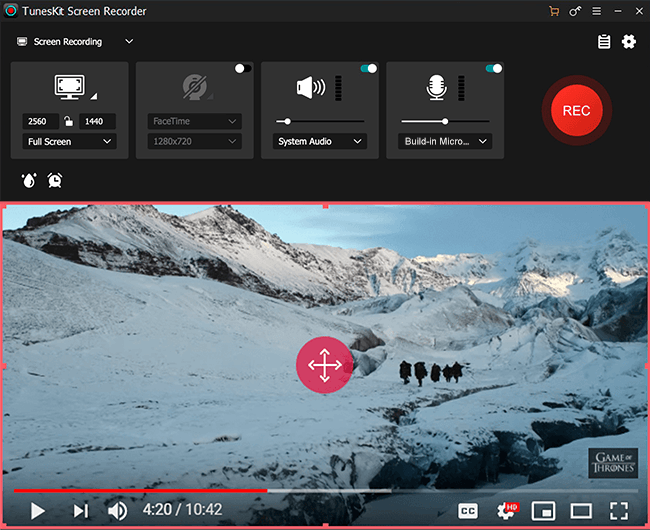 2. Windows Camera
Windows Camera is perfect for those looking for a Microsoft-branded software. The mixture of features makes the tool a handy one for Teams. The promising features include capturing videos in HDR, support for 1080p resolution, and True Look with automatic white balance and anti-flicker. The webcam capturing detailing makes it easy to show all the details you like in a video. The built-in privacy shutter and low light performance are other essential factors.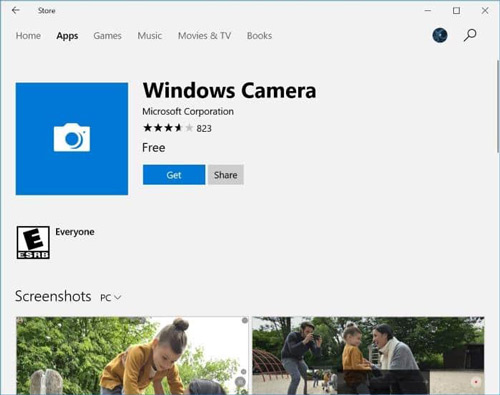 3. OBS Studio - Best Webcam Recorder Software
OBS Studio comes equipped with screen recording and video editing features for free use. It enables you to work with different devices and create a mix between the videos and webcam for seamless broadcasting. The recording from webcam software is usable on different platforms, which you often use to share your personal or professional videos. Apart from recording the screen and the webcam, the software allows you to add still images and text for a better experience. A little familiarity over time will pay off to familiarize with the interface.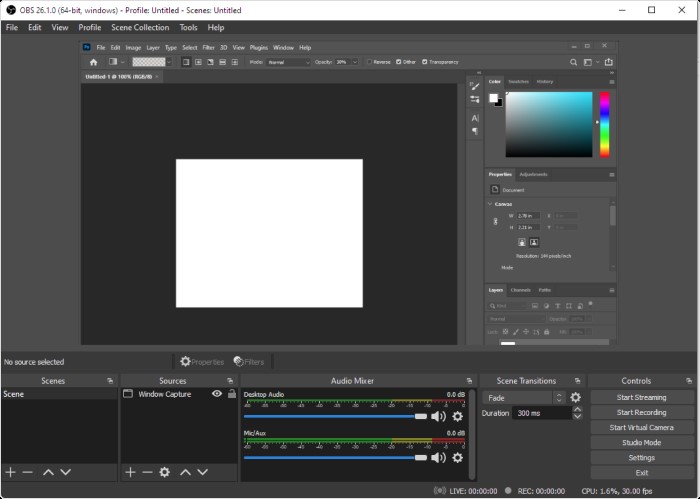 4. VSDC Screen Recorder
One of the best webcam recorder software for free is VSDC. It is suitable for those who like to record long sessions. The tool allows you to record audio from different sources, which is valuable when making video tutorials and presentations with your webcam. The software is free to use and does not leave any watermark on a recording. The customization options are helpful for a professional who likes to change the parameters for better use.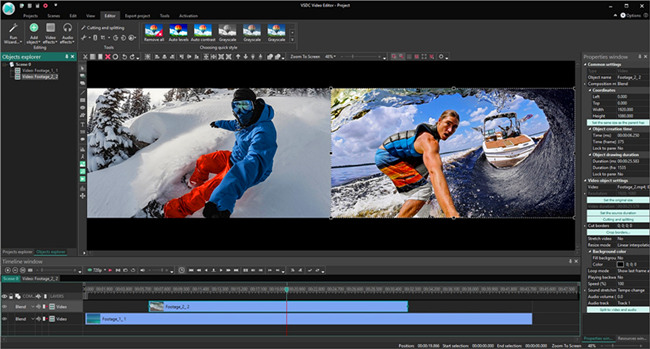 5. Debut Video Capture - Screen and Webcam Recorder
Debut Video Capture is a practical webcam video recorder that offers all the tools you can find in premium software. For instance, you can schedule recordings, customize the output parameters, alter the audio recording device, and adjust the webcam recording options. In addition, anybody can use the software without prior recording knowledge, making it an excellent choice for anyone who likes to use a free application for making recordings with the webcam. Debut Video Capture is free for use for personal use with unlimited recordings.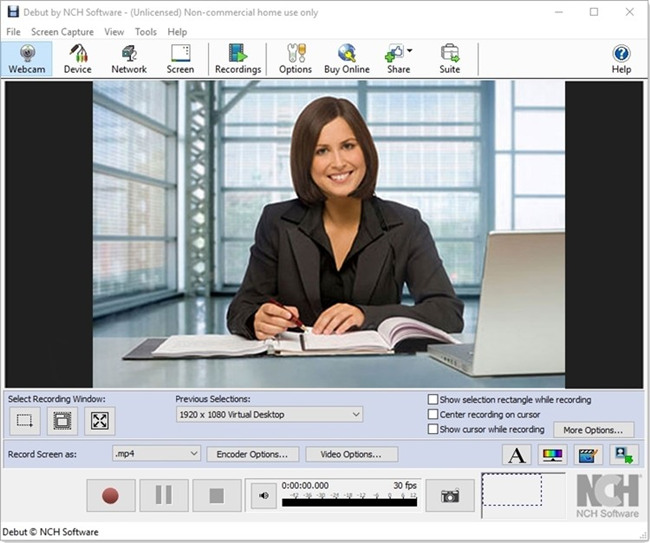 6. YouCam
YouCam webcam recording software from CyberLink is a bundle of luck for those wanting a single app for everything. It has a fun webcam, smart work, accessible organization features, and a creative camera. With the application, you can record a video, webcam, edit photos and videos, add special effects with filters, and create presentations. The tool also helps with narration and desktop animations. In addition, the recent updates offer HDR and Panorama support with touch-friendly editing features.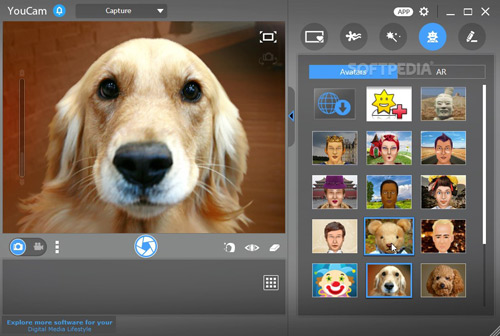 7. Bandicam
Bandicam is the first choice for video creators. With the help of the screen and webcam recorder, you are able to record educational videos, tutorials, game walkthroughs, etc. while the webcam is turned on,which helps to increase the sense of interaction between you and your audience. It allows users to choose between multiple modes such as video, device, game, and screen. A mode selection will preset the parameters that help record the webcam or screen without affecting the video quality. In addition, it helps when you compress and export the recorded file.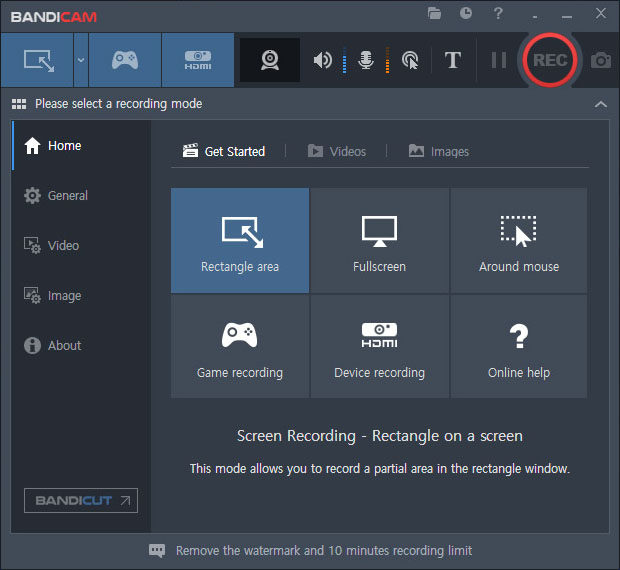 8. Webcamera.io Online Webcam Recorder
Webcamera.io online webcam recorder is for those who dislike installing an application. As you would be using the recording tool online, you need only a web browser, a high-speed internet connection, and an internal or external web camera. The interface is simple, and you can proceed to record the webcam after providing access to the tool and save files in high-quality MP4 format.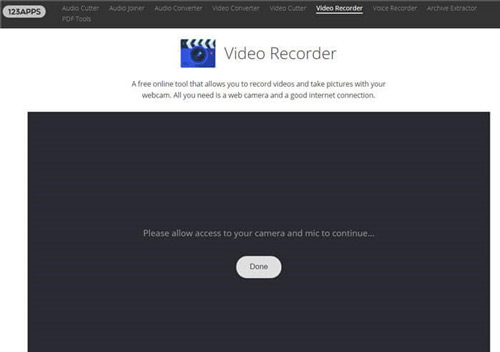 9. Screen Capture
Screen Capture is another online tool to capture or record your webcam and video. The webcam video recorder does not require installation on a computer or Mac. It uses a web browser and a few permissions to access the connected webcam and internal/external mic to record video and audio. You can further capture the webcam and screen of your desktop as per the need. The free trial allows you to save a file in good quality with a watermark.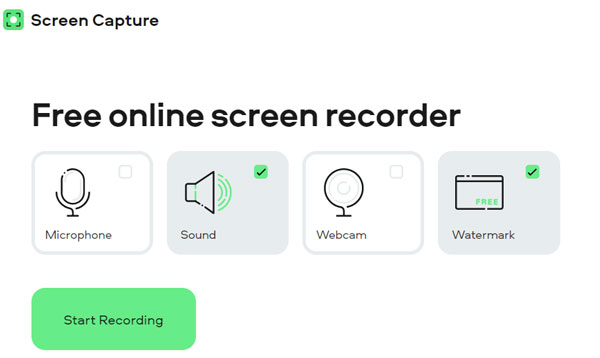 10. Veed.io
VEED is a simple screen and webcam recorder suitable for short-form videos. TThis editor helps users to record promotional videos, slideshows, music videos and other videos using webcam. The dashboard consists of everything for easy access. It has a green screen editing feature and supports for multiple audio and video formats. The best part is the subtitle generator with 95% accuracy that you can use or upload subtitles manually.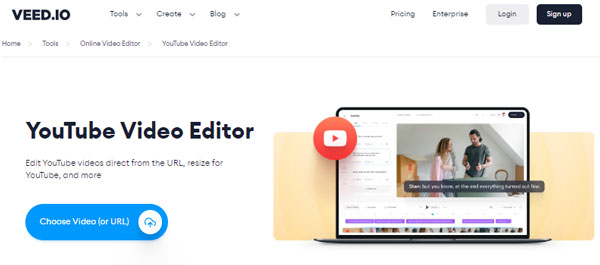 Conclusion
Capturing a webcam could be for different reasons. For example, it could be for a presentation or a video tutorial. The tools discussed above effectively capture your webcam or the screen for better results, especially TunesKit Screen Recorder.
Each webcam video recorder has unique features, and its performance depends on user requirements. Therefore, it is advisable to try and test the tools before investing a certain amount in purchasing a license to ensure that it fits your requirements and serves you well.