How to Listen to YouTube Music on Xbox While Gaming
Posted by Adam Gorden on Jun 30, 2023 6:00 PM • Category:
Record Audio
5 mins read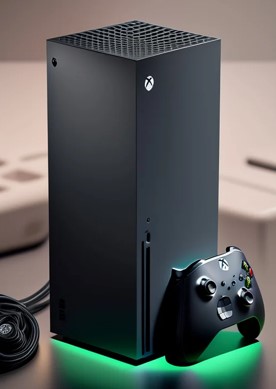 Music is an integral part of gaming, whether you're alone or with friends. Listening to your favorite tunes while playing can help keep your energy up and help you get in the zone. It's even better if you can listen to the music you love without stopping playing. Fortunately, there are ways to do just that on the Xbox.
Some gamers love to listen to music while they game. Wouldn't it be great if you could listen to your favorite YouTube Music on Xbox? Playing video games on your Xbox while listening to YouTube Music is simple. All you need is an Xbox Store account to access the YouTube Music app, which you can do with a subscription.
This article will show how to use your Xbox to play YouTube Music while gaming.
Part 1. Is YouTube Music on Xbox One, Series S, and X?
Xbox One, Series S, and X users can access YouTube Music. Installing the app makes listening to your favorite music while playing video games simple. An overview of how to get YouTube Music on Xbox is provided below:
Step 1: Installing the YouTube Music app from the Microsoft Store is the first step in using YouTube Music on Xbox system. After installation, connecting to the app is simple using the login information for your Google account. Thanks to this, you can now choose from a wide variety of songs for entertainment.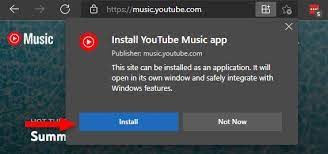 Step 2: Accessing YouTube Music is simple while playing a game. Simply press your controller's Xbox button while playing to access YouTube Music on Xbox Series X.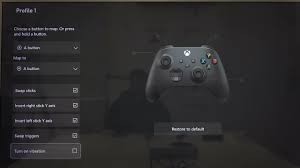 Step 3: You'll be sent to the Home screen, where you'll see the recognizable YouTube Music icon by doing this action.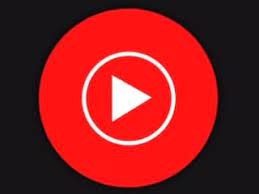 Step 4: Your favorite music can be enjoyed without interfering with your gaming session by just clicking the button to start the program.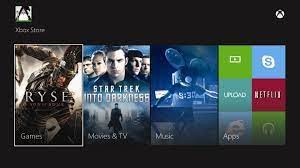 Step 5: You may also access YouTube Music from within certain games by pressing the Xbox button and selecting "Open music" or something similar from the game menu.
With YouTube Music, you can enhance your gaming experience on the Xbox One, Series S, and X by losing yourself in your favorite music. With YouTube Music on Xbox One, you can find a new playlist for your upcoming gaming session and an exciting soundtrack to enhance your gaming shenanigans. You can add a layer of extra excitement and personality to your gaming sessions by seamlessly fusing music and gameplay, creating unique experiences with each session.
Part 2. Alternative Way to Listen to YouTube Music on Xbox
The Tool You'll Need: TunesKit Audio Capture
TunesKit Audio Capture is sophisticated software that makes it simple to record and download any audio currently playing on a computer. This program lets you record and preserve the audio in well-liked formats like MP3, whether it's via Skype chats, streaming radio, music from YouTube, or other sources. You may easily play back your favorite sounds using the recorded audio files on various media players and portable devices. TunesKit Audio Capture also provides sophisticated customization tools to modify the captured audio to suit your preferences.
TunesKit Audio Capture is a great tool to help you easily record and download any sound from YouTube Music for Xbox gaming. With its help, you can save the music files on your PC for later playback or transfer them to your Xbox console for playing while gaming.

Key Features of TunesKit Audio Capture
Record and download music from any source, such as YouTube, Spotify, Apple Music, etc.
Extract audio from any video without losing original quality.
Save music in MP3, AAC, FLAC, WAV, M4A, and other formats.
Support batch recording of multiple music tracks at the same time.
Try It Free
600,000+ Downloads
Try It Free
600,000+ Downloads
Steps to Play YouTube Music on Xbox via TunesKit Audio Capture
Step 1 - Download and install TunesKit Audio Capture:
Go to TunesKit's official website and download the free trial version of Audio Capture on your computer. Then install it following the installation wizard.
Step 2 - Configure the settings:
After launching Audio Capture, you can adjust the audio source and output formats in the Preferences window. You can also choose the output folder to save the recorded music and set the parameters for audio files like sample rate, bit rate, etc.
Step 3 - Record YouTube music:
Go to YouTube.com and search for your desired music tracks. Play the songs that you want to record one by one. Audio Capture will automatically recognize and record the Audio tracks in a few seconds.
Step 4 - Transfer the music to Xbox:
After the recording is finished, you may check out all the downloaded music tracks in the History window. These MP3 music files can then be copied to a USB CD or transferred to it. You can start playing video games and listening to YouTube music when the USB stick is plugged into your Xbox.
Using TunesKit Audio Capture, you can easily download and play YouTube music on Xbox anytime. The simple steps above can help you a lot. Now you can listen to music and play games on your Xbox together!
Conclusion
It can improve your overall gaming experience and provide extra excitement to have music from YouTube playing in the background as you play on Xbox. You may easily stream YouTube music in the background while gaming by adhering to a few straightforward instructions. The first step is to sign up for an Xbox Live subscription, allowing you to listen to your favorite music while playing games.
For downloading and transcoding music from YouTube so that it is compatible with your Xbox, TunesKit Audio Capture is an excellent application. It provides an easy and practical way to add music to your gaming sessions. Use these simple methods immediately to add even more fun to your gaming experiences! Enjoy the ultimate gaming experience with YouTube music playing in the background!
Happy listening!