HearThis.at Downloader - Download HearThis.at Music with Ease
Posted by Adam Gorden on Jul 13, 2022 6:00 PM • Category:
Record Audio
5 mins read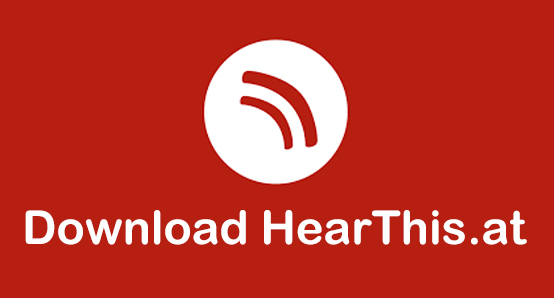 HearThis.at is an online streaming website that gathers all kinds of DJ music and mixes, and an artist music community as well. You can upload and stream your mixes, and music tracks, create playlists, and also explore various remixes and tracks from other artists. Moreover, it provides the channels which can listen to live radio, check music news, the popular music lists, and directional search features of Genre, Maps, and Groups.
There is no doubt that HearThis.at with so many charming features is a wonderful platfrom to expore music trip. You can not only listen to preferred music online and download HearThis.at music for offline playbacks.
Today, we'll introduce three methods for you to get music download from HearThis.at. By following one of them, you are able to play HearThis.at songs on your computer, mobile devices, car stereo, Bluetooth stereo, and more without any hassle. And the ways provided by us are all for personal use only. Commercial use is strictly prohibited. So let's get started.
Part 1. How to Download from HearThis.at via HearThis.at Downloader
As you know, if you regularly access HearThis.at and enjoy the mixes, it will generate a playlist of music you're listening to. But it lags or stops playing when in a bad network connection. In such a case, you stand in need of a robust HearThis.at downloader, TunesKit Audio Capture, the best tool to break the network and download restrictions, which makes it the top recommendation.
TunesKit Audio Capture is greatly specialized in capturing any music and audio sounds from your desktop and online streaming sites while preserving original quality and ID3 tags. This is just what you need to listen to HearThis.at music downloads losslessly offline. Plus, six audio output formats are available to export HearThis.at music, including MP3, M4A, M4B, AAC, FLAC, and WAV, which make HearThis.at music downloads perfectly match most devices of your use.
What's more, its unlimited download length of time gives you the possibility to download HearThis.at music in bulk without manually settings and even merging them into one track. Please read the tutorial on how to download music from HearThis.at.

Key Features of TunesKit HearThis.at Downloader
Download from HearThis.at and other streaming sites losslessly and ID3 tags preserved
Download and convert HearThis.at to MP3, AAC, FLAC, etc.
Record music from HearThis.at and merge them into one track
Support recording audio on Widnows 10 and Mac
Try It Free
600,000+ Downloads
Try It Free
600,000+ Downloads
How to Download Music from HearThis.at
Step 1: Download and launch TunesKit Audio Capture. First, you need to confirm if there is software icon that can open the HearThis.at website, such as a browser. If not, add the program by taping the "+" icon or dragging and dropping it.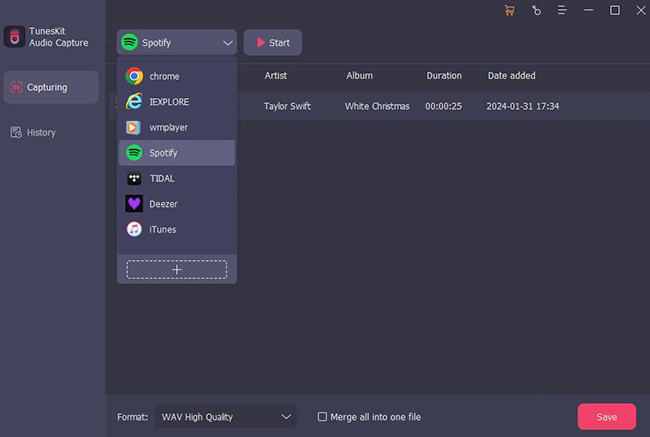 Step 2: If you want to download and convert HearThis.at to MP3 using this product, please hit the Format button and start your change. Here you can adjust the output format to MP3, and set codec, channel, sample rate, and bit rate.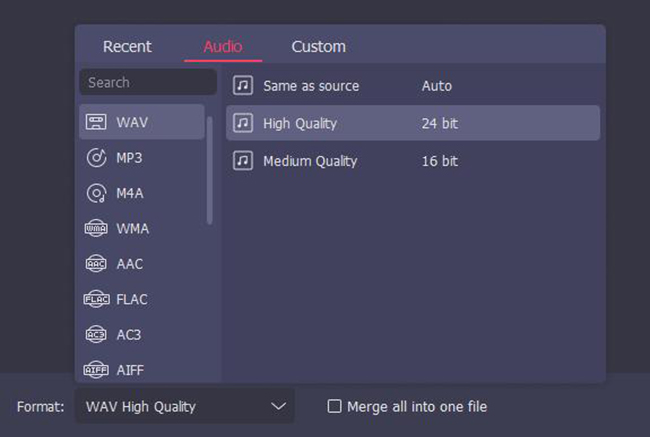 Step 3: Now it's time to download from HearThis.at. Stay at the main interface of TunesKit Audio Capture and click on a browser to access HearThis.at website. Find your target remix or track and start playing it. And TunesKit Audio Capture will automatically record and download the HearThis.at music you select.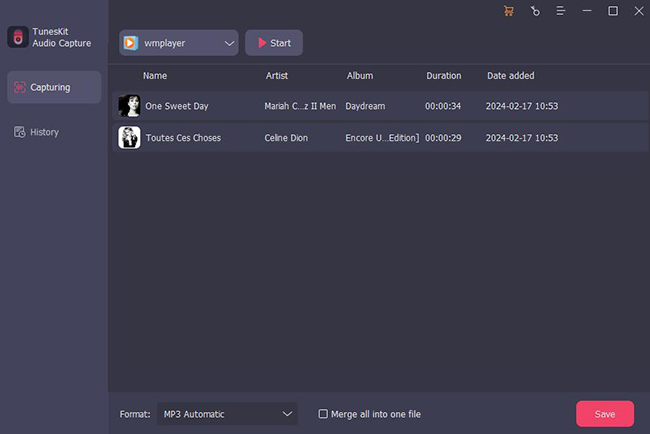 Step 4: When it ends, tap the Stop button, then the downloaded music from HearThis.at will be displayed in the Capture list. Tap the Edit icon and you can cut the length or change the ID3 tags of HearThis.at songs.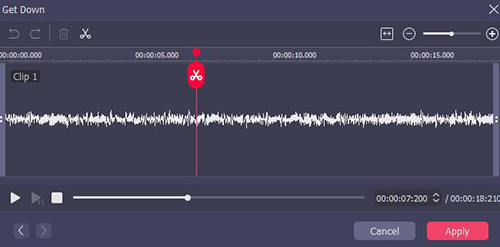 Step 5: When all is done, click the Save button and you can get the latest HearThis.at music in the History list. And you can also tap the Search button to open the target folder to transfer the HearThis.at music downloads to other devices.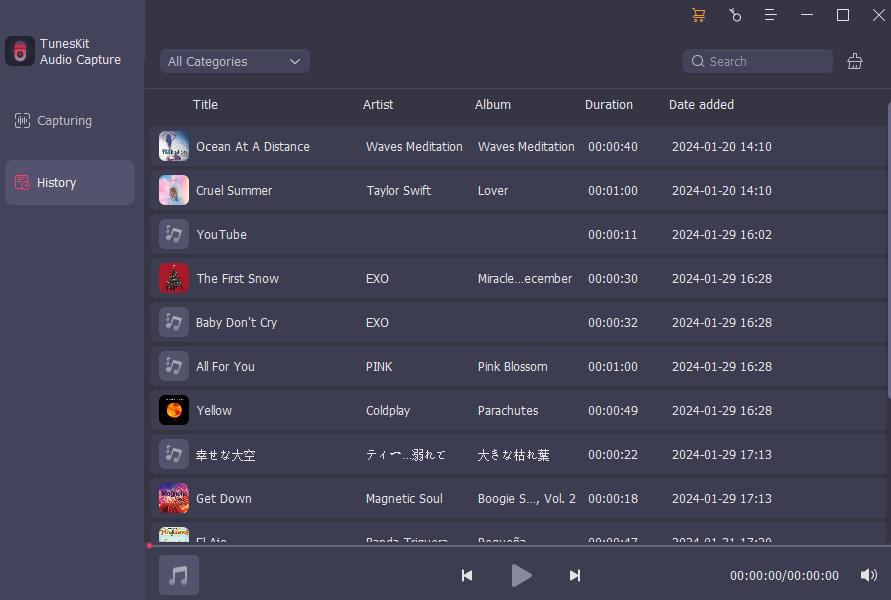 Part 2. How to Download Music from HearThis.at Officially
Obviously, downloading from HearThis.at's official website is the easiest and most straightforward method. And it is suitable for those who just want to download without further operations. HearThis.at web allows users to download its tracks directly, and just requires you to select the HearThis.at music and then hit the download button. Then it will download and convert HeatThis.at to MP3 to your computer.
How to Download from HearThis.at Official Site
Step 1: Go to HearThis.at website and log into your account. You can see many tracks shown on the main page.
Step 2: Select or find the desired one and click on it. It will turn to a new page and start playing the HearThis.at song immediately. Now you can see a Download button under the HearThis.at music track. Just click on it and it will download music from HearThis.at to your computer as soon as possible.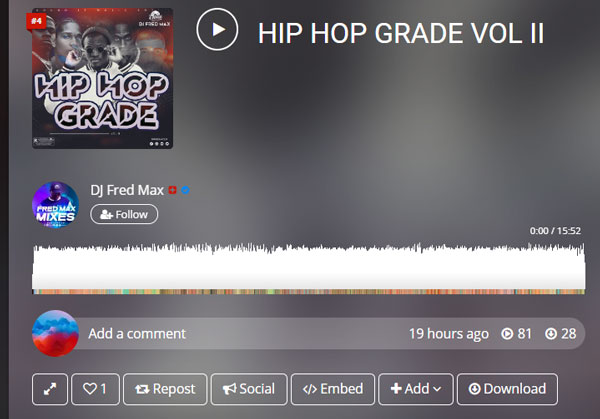 Part 3. How to Download and Convert HearThis.at to MP3 Online for Free
Most music from HearThis.at can be saved straightly unless the artist has set a download restriction. In this case, besides TunesKit Audio Capture can download HearThis.at successfully, Downloader.Tube can also help.
Downloader.Tube is an online tool that is acting on saving streaming audio and video. The same applies to downloading music from HearThis.at. As long as you simply enter the URL of the HearThis.at music and hit the Download button, it's able to load the options for you to convert HearThis.at music to MP3. Learn more with the upcoming steps:
How to Download HearThis.at Music on Downloader.Tube
Step 1: Copy the URL of the HearThis.at and access Downloader.Tube. Paste the URL into the search bar and click on Download.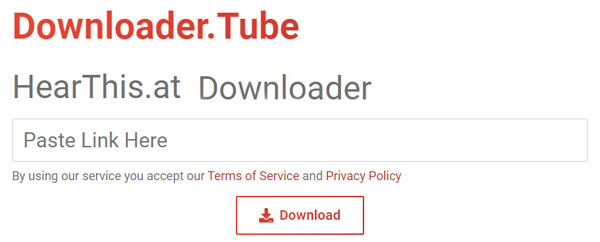 Step 2: Wait for few minutes and the result will be loaded to you. Now you can hit the Download button and it will start converting HearThis.at music to your computer.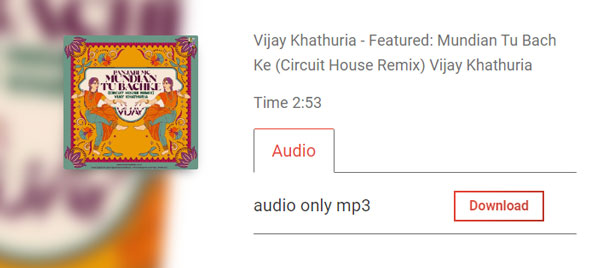 Part 4. Conclusion
It is not difficult to download music tracks from HearThis.at, especially after reading this post. You can download them on the HearThis.at official site and Downloader.Tube online tool or select TunesKit Audio Capture to get HearThis.at downloads and transfer them to any popular formats for offline listening on different devices.