3 Ways to Get DatPiff Music Downloads
Posted by Adam Gorden on Feb. 18, 2022 10:30 AM • Category:
Record Audio
4 mins read
If you are a fan of raps and hip-pops, you've probably visited a music website: DatPiff. DatPiff is an online music distribution platform, attracting a large number of music creators to upload their songs, and has lots of visitors, who can download and listen to their favorite music in a convenient way.
In this article, we would like to present you with 3 ways to get DatPiff music downloads. No matter which way you choose, please be well noted that you can only use them for offline listening, not for republishing, selling, or any other commercial use. Now let's dig into it.

Part 1. How to Get DatPiff Mixtape Downloads Offically
To download music on DatPiff, unregistered users can download any sponsored mixtape for free. Registered users are allowed to download a certain number of non-sponsored mixtapes per day. Premium users are able to download any mixtape without limitations.
You can follow the prompts to download music from DatPiff easily. Now let's see the download steps.
How to Get Mixtape on DatPiff
Step 1. Open DatPiff webiste, if you are not a registered user or a premium user, please log in first.
Step 2. First click on the DatPiff song to listen to. After confirming that the song is the one you want to download, click the Download icon.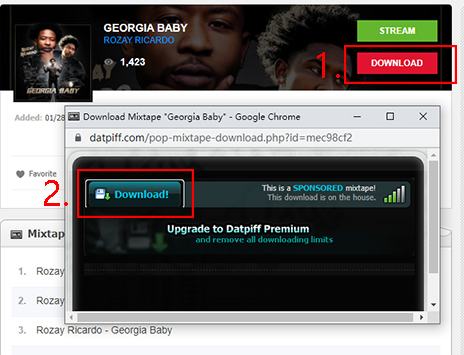 Step 3. Wait for the download, the DatPiff mixtape downloads will be saved on your computer as a zip , you should unzip it to play offline.
Part 2. Get DatPiff Music Downloads via DatPiff Music Downloader
You may encounter problems when downloading music via the official method, for example, Download Unavailable. This is because the uploader has disabled downloads. In this case, we now introduce you to a stunning DatPiff Music Downloader, TunesKit Audio Capture. With the help of TunesKit Audio Capture, you can get any DatPiff music with no hassle and limitation.
TunesKit Audio Capture is a powerful audio recording product available for Windows and Mac systems. With advanced recording and editing tools, it allows users to capture music from DatPiff losslessly and trim it, merging it into what you want. It has ID3 tags function that can recognize the information automatically, and you can also customize ID3 tags, such as name, date, picture, and so on.

Key Features of TunesKit DatPiff Music Downloader
Download DatPiff music to MP3, AAC, M4A, M4B, etc.
Download and capture streaming audio from any programs and websites
Feature customization functions like trimming, cutting, and merging
Preserve DatPiff songs with the original audio quality
Try It Free
600,000+ Downloads
Try It Free
600,000+ Downloads
How to Download Songs from DatPiff
Step 1. Open TunesKit Audio Capture. You can see some programs on the main interface. Firstly you can click the Format icon at the bottom right to select the output format of DatPiff music that you want.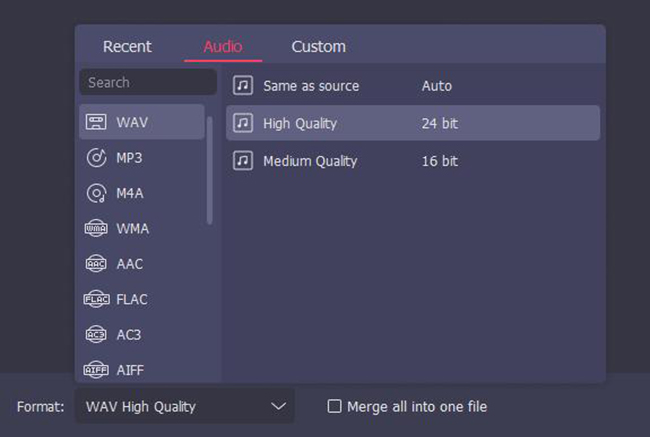 Step 2. Open the DatPiff website. Find the mixtape on the DatPiff that you want to download, play it. At this time the software will enter the interface to record. Then the DatPiff music downloader begins to record automatically. When the song ends, just click Stop on the Capture List. And the track will appear in the Capture List.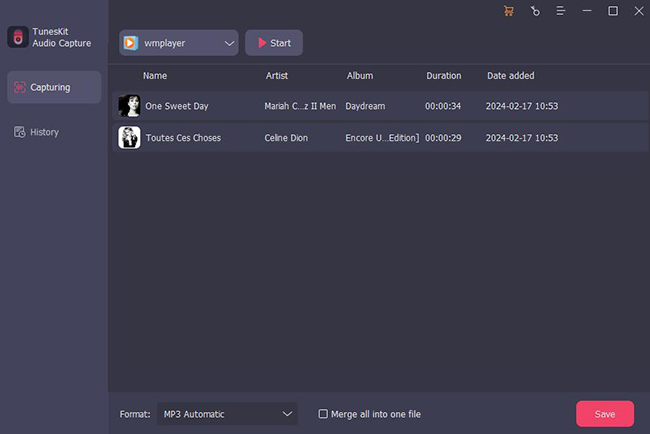 Step 3. After you download the DatPiff music, you can click the Edit button to modify the track. In the Trim section, you can cut the song in your ideal length, in the Tag section, you can check the ID3 tags and add other data. Click OK when you finish.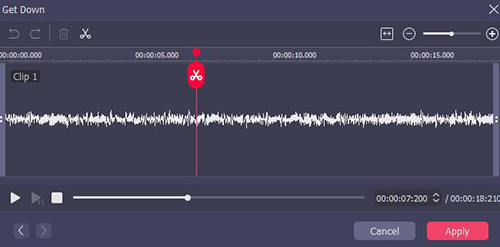 Step 4: The final DitPiff music downloads will be saved in the History list. You can double-click to preview the downloaded music or click Search to open the folder.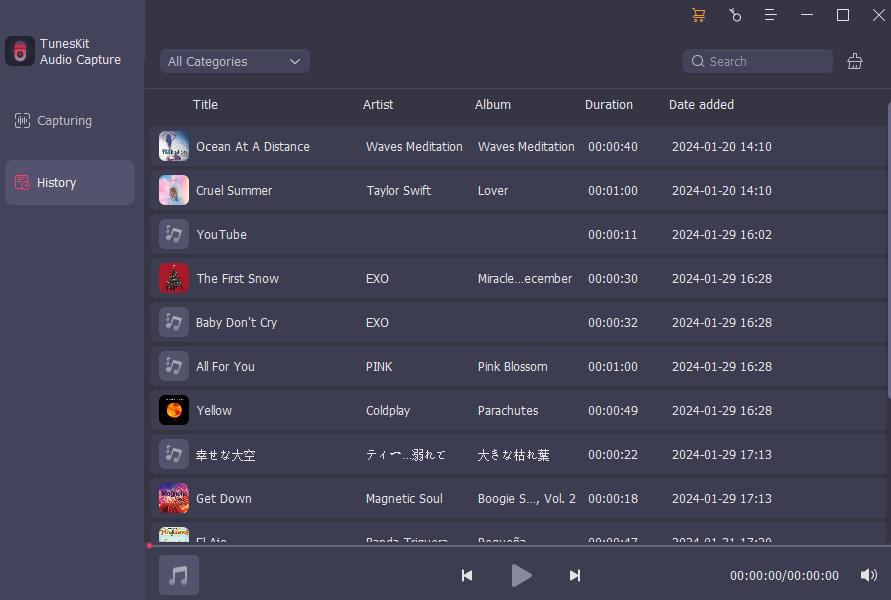 Part 3. How to Download Music from DatPiff to iPhone/Android
You can access the DatPiff music library via the not only DatPiff Web Player but also mobile apps, including Android and iOS versions. So in this part, we will put forward the third method to download Music from DatPiff to iPhone and Android phones. It is an easy way for you to download DatPiff songs if you are using a mobile device.
Step 1. Open Apple Store or Google Play, type DatPiff in the search bar and click Download.
Step 2. Launch DatPiff on your iPhone or Android phone, and sign in to your account.
Step 3. Type the song that you want to download, when it appears, tap Download. After a few seconds, the track would be in the Library list, and you can listen to it offline.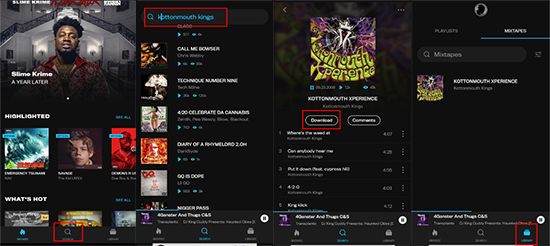 Part 4. Summary
To download DatPiff music, we summarize three methods. You can download DatPiff songs directly from this site, as long as you have purchased paid music or have permission to download music tracks. If you want to download DatPiff Music without any hassle, you can use TunesKit Audio Capture. You can download songs in almost original quality this way. For users who have already downloaded the DatPiff app on their iPhone or Android phone, they can follow final way to get the DatPiff mixtapes downloads.