Step-by-Step Guide: How to Play Deezer on Virtual DJ
Posted by Adam Gorden on Sep 28, 2022 12:00 AM • Category:
Record Audio
4 mins read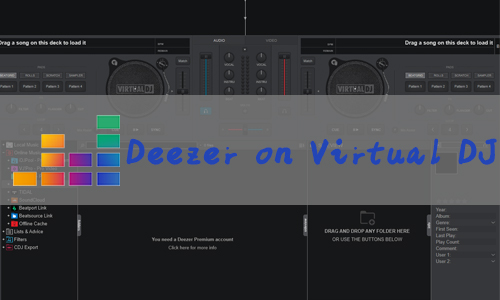 As one of the professional audio mixing software, Virtual DJ features powerful tools, including a turntable and mixer, to make the audio more distinctive. You can mix any audio you want on this magic platform. Not only that, it integrates several streaming music services, such as Deezer, which give you quick access to your Deezer account and stream Deezer music and playlists with ease. If you have never experienced this feature before, then you have come to the right place. This post is going to tell you how to play Deezer on Virtual DJ in two different ways. Let's get started.
Part 1. How to Play Deezer on Virtual DJ Directly
When you open Virtual DJ, you will see the music addition portal on the left-hand side, which includes Local Music, Online Music, Lists& Advice, Filters, and CDJ Export. The integration of Deezer in Virtual DJ can be found in the Online Music option. Simply log into your Deezer Premium account and you can stream Deezer music on it.
Note: Make sure your computer has an internet connection, or you won't be able to play Deezer music on your virtual DJ.
How to Use Deezer with Virtual DJ
Step 1: Open Virtual DJ on your computer. Turn to the left side and click on Online Music > Deezer. Then follow the prompt to log into your Deezer Premium account.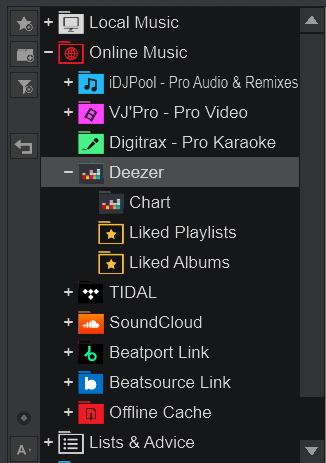 Step 2: After that, tap the mini icon Search Options and choose Online catalogs options > Use Deezer catalog.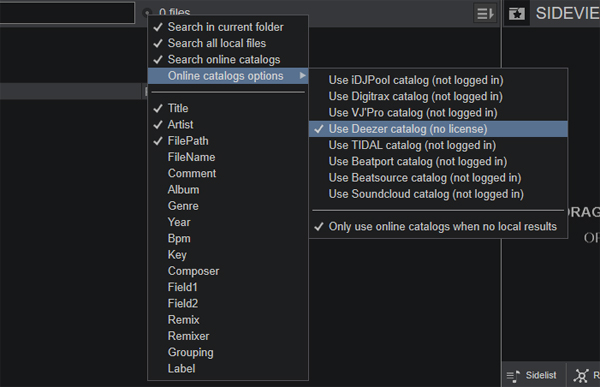 Step 3: Now, you can type in the Deezer music title in the search box and drag the target Deezer music to the disc shape to play it.
Part 2. How to Play Deezer on Virtual DJ Offline without Premium
As you know, Virtual DJ allows playing music with a Deezer Premium account online only. What if you want to use Virtual DJ to play Deezer offline? Since the conventional way can not get the Deezer music files directly, you need third-party software to download Deezer music. Here we recommend TunesKit Audio Capture to be the preferred solution.
TunesKit Audio Capture is a beefy audio recording program available on Windows and Mac, helping you get Deezer music with ID3 tags in its original quality to the local of your computer. With this tool, you're able to preset the download preferences, such as output format, bit rate, etc., and edit the Deezer music downloads by merging, cutting, and editing the ID3 tags. And then, you can add the Deezer downloads to Virtual DJ for offline playback. Please read the guide to download Deezer music with TunesKit Audio Capture.
How to Download Deezer Music for Virtual DJ
Step 1: Download the right version of TunesKit Audio Capture on your computer. You will see a few software icons on the interface after you launch the program, such as Chrome, IE, etc. You can also add Deezer desktop software to the program by clicking on the + button.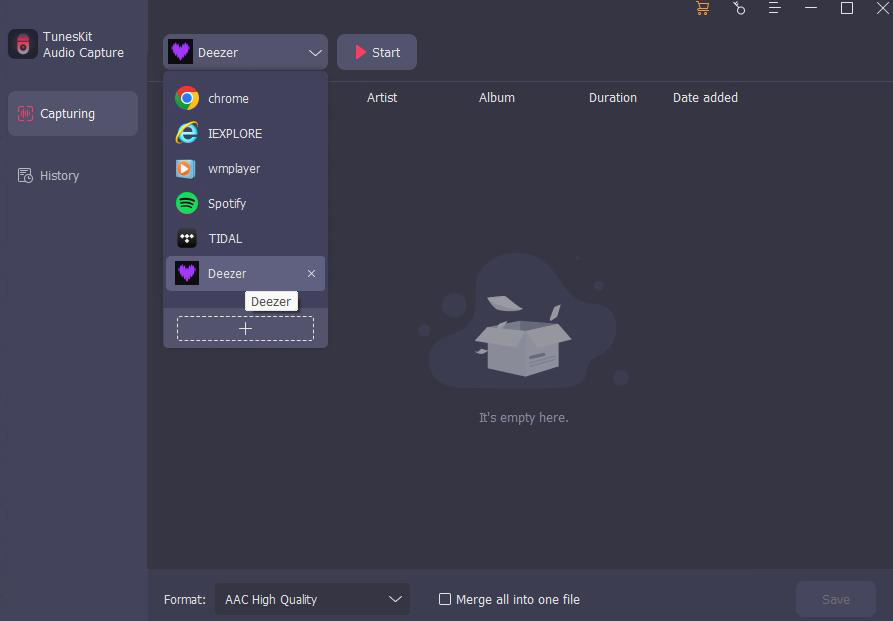 Step 2: Tap the Format button to preset the parameters of Deezer music downloads. For example, you can change the output format to MP3, AAC, FLAC, etc., and adjust the codec, channel, bit rate, and sample rate.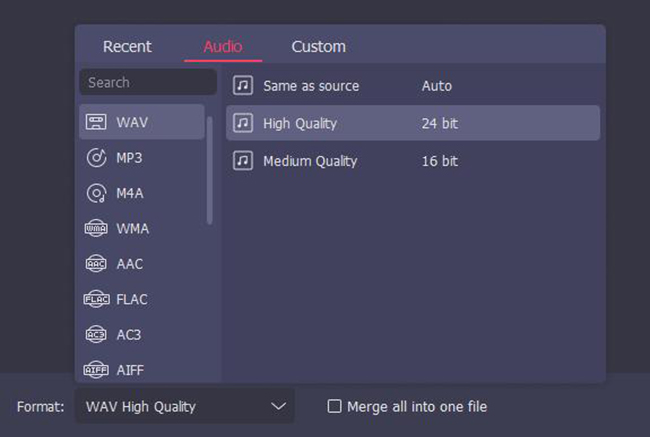 Step 3: Go back to Tuneskit Audio Capture main interface, click on the Deezer icon or other browsers to open the Deezer player. Play the target music and leave it to be recorded by TunesKit Audio Capture. When you finish, click the Stop button or quit the Deezer player.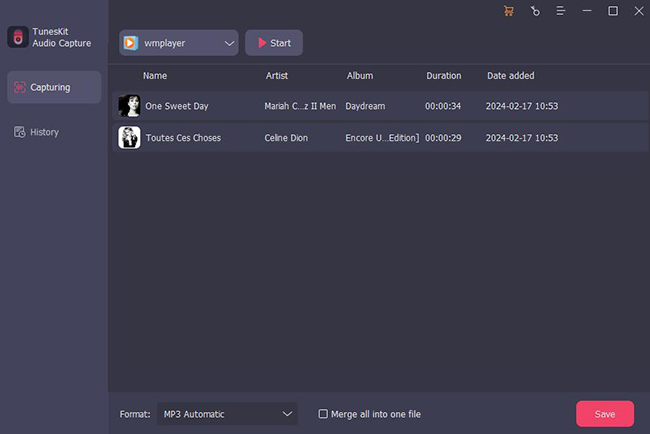 Step 4: The Deezer music downloads will be in the Capture list. You can edit them by tapping the Edit icon. Next, hit the Save button, and you can locate the Deezer download files in Converted > History > Search.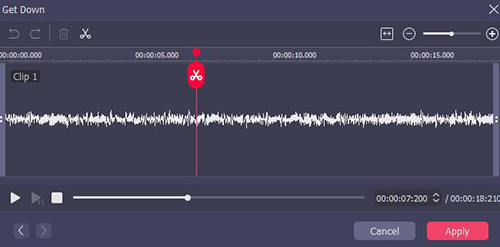 Step 5: The Deezer music downloads are in the destination folder. To add them to Virtual DJ, simply click on Local Music > Drives and find the target folder. Then drag the Deezer music to the disc shape deck for offline playing.
Part 3. Alternative Way to Download Deezer for Virtual DJ
The second one worth trying is AudFree Deezer Music Downloader. It doesn't require a full song to be played to get the local file, nor a paid Deezer subscription. Whether a free or premium Deezer account, users can easily download Deezer songs, albums, playlists, etc. In addition, it will preserve the original audio quality and ID3 tags of the Deezer downloads and can convert Deezer to MP3, WAV, FLAC, or other formats, so you can add them to Virtual DJ for offline playback.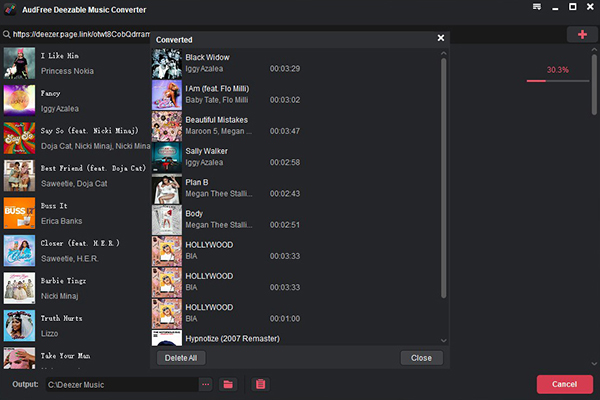 Part 4. Summary
The ability to play Deezer songs directly on Virtual DJ gives users a lot of convenience. However, without TunesKit Audio Capture you will not be able to play Deezer songs offline on Virtual DJ. If this is what you need, try TunesKit Audio Capture or AudFree Deezer Music Downloader, neither of which will disappoint you. By the way, besides capturing the streaming music, TunesKit Audio Capture has the ability to record other types of audio on your computer, such as game sound, audio calls, etc. Try it if you need.