We usually set such a passcode in the iPhone that can't be memorized easily by another person. But sometimes our own play turns out to be a trouble for ourselves. It means that when we forget our passcode and ultimately we can't get into our own iPhone. There are many people who must have dealt with the same situation and might have to visit the Apple Store to get it fixed. But here we can provide you with some simple solutions that you can try to reset iPhone passcode in case you forget it entirely.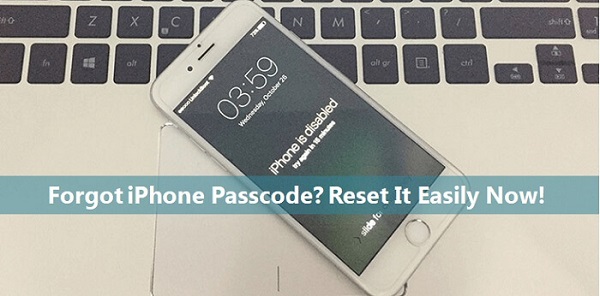 Some people might think that if they remember one or two digits of the passcode, that could be enough to retrieve the passcode, but don't play the guessing game with your iPhone. It will only disable the iPhone and you will be prompted to connect your iPhone to iTunes for the solution.
We are providing you 3 simple and best solutions to reset locked iPhone without a passcode.
Method 1. Reset iPhone Password with iTunes
If you locked your iPhone and now it needs to be reset then your iPhone will automatically instruct you to connect to iTunes for passcode override. To reset your locked iPhone without passcode using the iTunes, follow the steps below:
Step 1. Connect your iPhone to the computer and launch iTunes on the computer.
Note: The syncing option is for those who haven't disabled their iPhone and decided to use the iTunes for recovery of their iPhone. It usually happens after 6 failed attempts that the iPhone gets disabled. So, until it is disabled it won't show the Connect to iTunes option.
Step 2. When the iTunes is synced up, you first make a backup of your iPhone and wait for it to complete.
Step 3. Now, it is time that you click on the Restore iPhone option to reset the iPhone completely. You will be navigated to the setup screen on your iPhone, and from the Apps and Data screen, choose the Restore from iTunes backup to restore the files of your iPhone from the iTunes backup.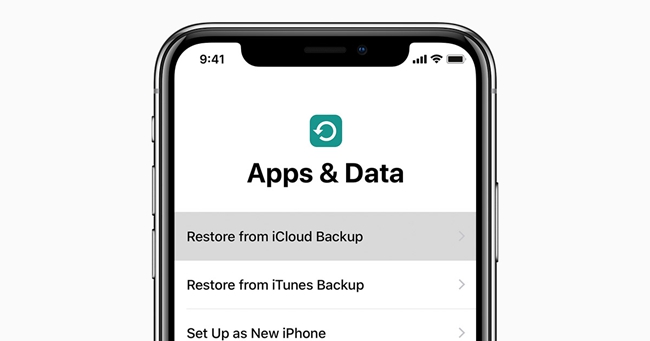 Keep your iPhone connected to the computer as you have to choose the backup from the computer. When you will restore the iPhone with iTunes, you will also reset the iPhone passcode and get into your iPhone without entering it.
Method 2. Reset Locked iPhone Passcode with iCloud
The iCloud method can also be used to reset the locked iPhone without a passcode. Ensure that you have enabled the Find my iPhone option and then follow the below-mentioned steps:
Step 1. On a computer, visit the address icloud.com/find and then use your Apple ID to login to the website.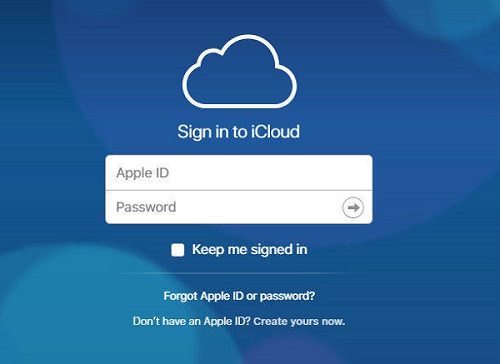 Step 2. Click on Find My iPhone option and then you will be redirected to another page. There click on "All devices" option on the top of the window and select the device whose data you want to erase.
Step 3. As you tap on the Erase option, all the settings and the password on your iPhone will be erased and you will be able to enter your iPhone without any passcode.
If you don't have the Find My iPhone settings enabled, then you can also opt out for the third solution we are going to provide.
Method 3. Reset iPhone Password via Recovery Mode
The 3rd and 100% effective method to reset the iPhone passcode is the recovery mode of the iPhone. This method is used if you haven't synced the iTunes with your iPhone. The steps will guide you how can you reset the iPhone passcode entirely:
Step 1. Connect your iPhone to your computer and then launch iTunes.
Step 2. When the device is connected, "force restart" your iPhone. You can reset your iPhone X, 8 and 8 Plus by pressing and quickly releasing the Volume Up and then do the same with volume down button. Finally, press and hold the Side button and you will be able to see the Recovery mode screen.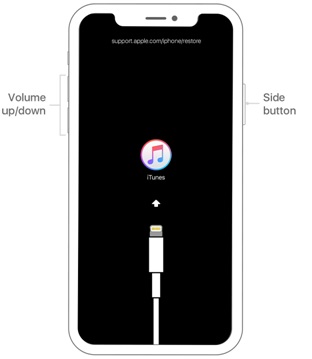 Note: The forced restart is different for all the iPhone models. We are only providing the method for the latest models, you can search for the method to force restart on the internet easily.
Step 3. Now, you will see the option to Restore or Update your iPhone. Choose the Restore option and iTunes will download software for your iPhone.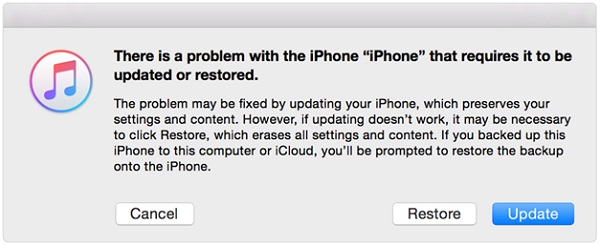 Note: If your iPhone takes more than 15 minutes for the reset, then your device will exit from the recovery mode and you will have to perform the steps 2 and 3 again.
Step 4. When the process completes, you are free to set up your device again.
Unless you already had a backup, you won't be able to retrieve your data with after resetting your iPhone as all the methods will erase all the data from your iPhone.
Troubleshooting - If You Stuck in iPhone Recovery Mode
Occasionally, you may get stuck in the recovery mode while resetting iPhone. Once that occurred, the worst result is that you may lose all the important data on your iPhone. Therefore, you'd better back up your iPhone in advance. But if unfortunately that happens to you and you have no iPhone backup, don't worry though. Here's a simple solution to get back all lost data on iPhone even without backup.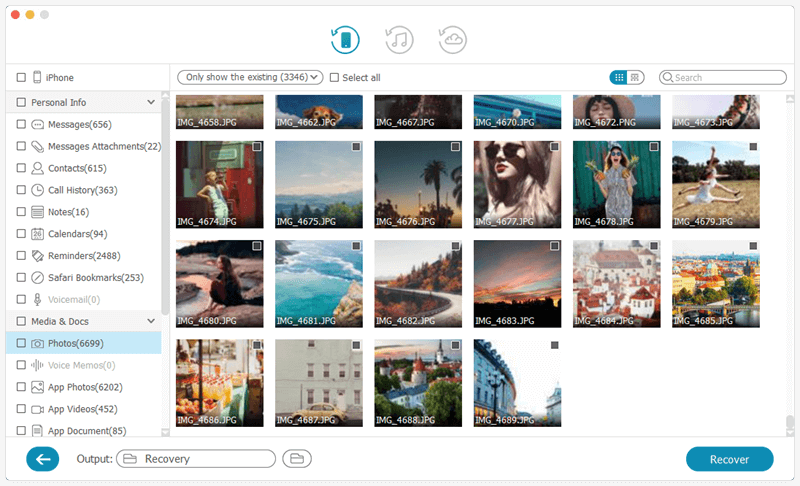 What you need is an application called TunesKit iPhone Data Recovery, a smart iOS recovery tool that can easily retrieve any lost or deleted files, including photos, videos, notes, calls, messages, etc. from iPhone no matter you have backup or not. For more details, you can visit this tutorial: How to Fix iPhone Stuck in Recovery Mode.
Conclusion
The above 3 methods can successfully reset locked iPhone without passcode without the requirement of any third party software. If you have accidentally locked your iPhone and can't get in, then hurry and try these solutions.

Brian Davis has covered tech and entertainment for over 10 years. He loves technology in all its forms.