How to Reset iPhone When Locked Out? 4 Best Methods
Posted by Brian Davis on Jun 27, 2022 5:00 PM • Category:
Unlock iOS
5 mins read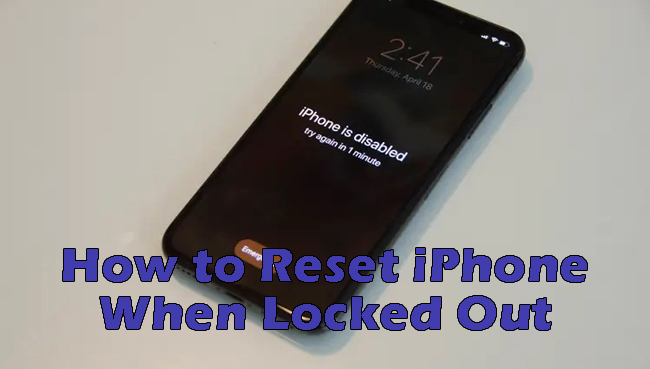 Face ID, Touch ID, iris scanners, security keys, 6-digit PINs, swipe passcodes—you name it—they've all been used for one purpose i.e., digital security. All perform the same function, they lock down and safeguard all of your smartphone's apps, login information, emails, memos, and other data. But what if the same security protocols restrict you from using your device? Whether you've forgotten your password or your Face ID has stopped working, the scenario might be stressful.
Take a deep breath and remember that there are methods for getting back in. Continue reading to determine how to reset iPhone when locked out and set your next course of action.
Part 1: 4 Ultimate Solutions to Reset A iPhone when Locked Out
This article will show you the four best methods to reset iPhone when locked out. Fortunately, we've included clear procedures and directions for resetting the locked iPhone, allowing the user to use it all over again.
Solution 1. Restore a Locked iPhone via TunesKit
It's vital to utilize a safe way to restore factory settings to a locked iPhone. TunesKit iPhone Unlocker which teaches how to effortlessly reset a locked iPhone is the promising and most secure app available. What sets it apart is its compatibility with the most recent iOS versions. It is now fully compatible with the latest iOS 15.5. Users can use this mighty tool to unlock, reset, factory reset, and undisable their iPhone/iPad/iPod touch within several steps.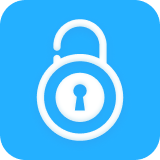 Main Features of TunesKit iPhone Unlocker
Easy to Use Interface: It has simple and easy to use steps. The user can solve his issue in a few minutes, and no technical knowledge is needed to run it.
Secure to Use: TunesKit iPhone Unlocker is harmless for solving all issues. You can freely rely on it to unlock your device.
For All Devices: TunesKit iPhone Unlocker solves all issues and problems related to iOS devices.
Try It Free
600,000+ Downloads
Try It Free
600,000+ Downloads
Now you are aware of the characteristics of the TunesKit iPhone Unlocker. It's time to learn to reset iPhone when locked out using TunesKit iPhone Unlocker.
Step 1

Launch TunesKit and Connect iPhone to Computer

After the installation is complete, run TunesKit iPhone Unlocker on your PC. Then connect your iOS device to the PC with an original USB cable. Then, on the program's "Start" button, it will automatically detect your device model.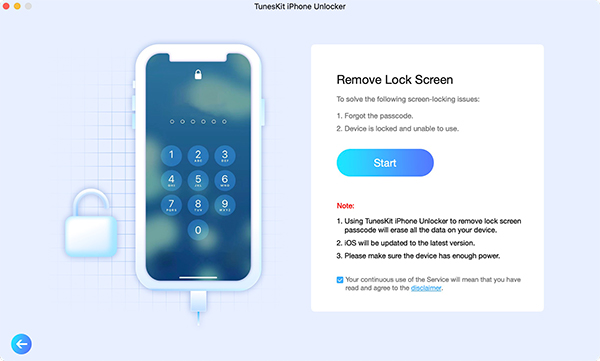 Step 2

Put Your iPhone Touch into DFU Mode, Often Known as Recovery Mode (Optional)

If your device isn't detected, you'll have to manually enter DFU or recovery mode on your iPhone touch to get it accepted. To boot your device into DFU or Recovery mode, simply follow the instructions on the TunesKit interface.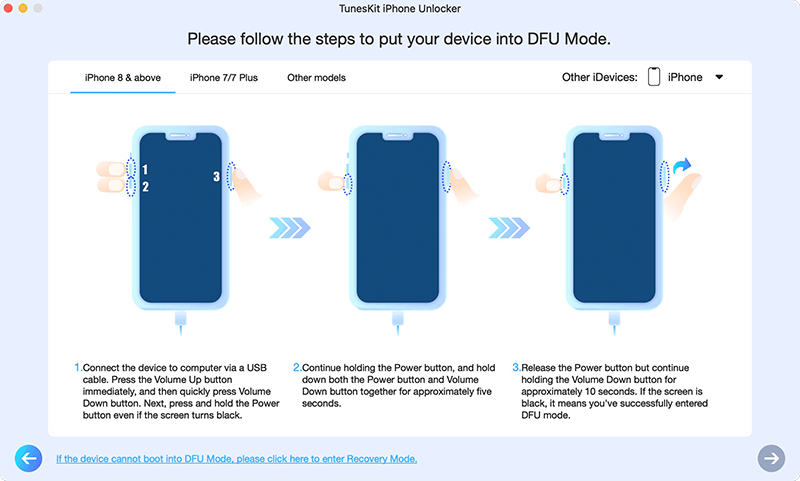 Step 3

Verify the device's details and download the firmware package

If TunesKit successfully recognised your iOS model, you may now confirm your iOS device information, such as model version, iOS version, and so on. If something is incorrect, simply correct it manually. Then click the "Download" button after selecting the firmware version.

If the firmware package does not download, please use your browser to download it by clicking the "Copy" link. Simply click the "Select" button to add it in if you have already downloaded it to your computer.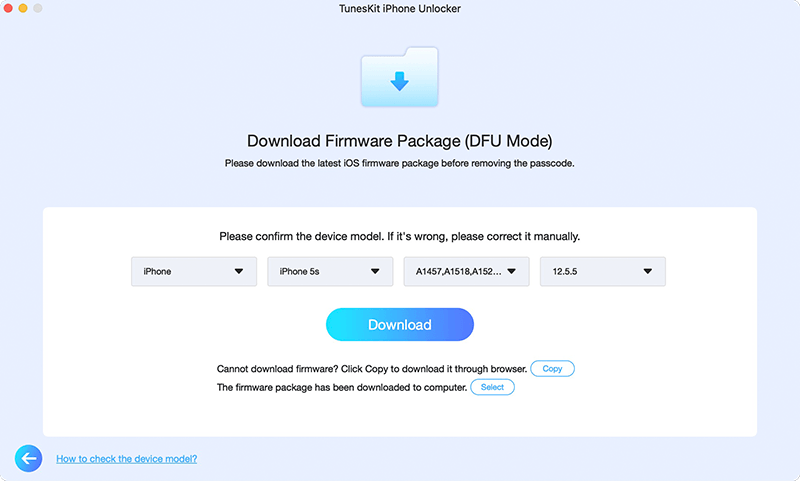 Step 4

Begin resetting your iPhone

Wait until the firmware package has been successfully downloaded. To unlock the iPhone touch passcode, press the "Unlock" button. Your iOS device's screen lock will be successfully unlocked after a few minutes and simply you can reset iphone when locked out.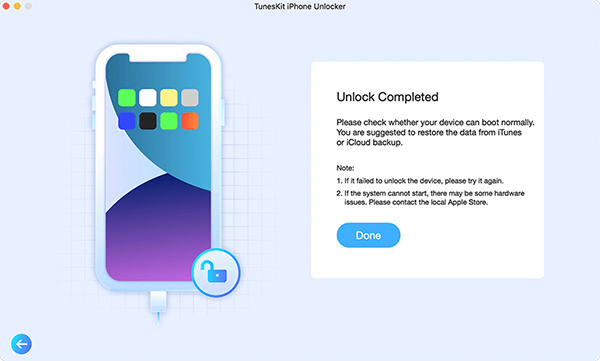 Solution 2. Reset a Locked iPhone using iTunes
Answering the most heated question, how to reset password on iPhone when locked out? iTunes is one of the satisfactory ways. If you have already synced your iPhone with iTunes, you will only be able to reset it through iTunes. Before you begin the reset, make sure your iPhone is connected to and backed up to your iTunes account. This ensures that you can retrieve all of the lost data later on. Follow the steps listed below carefully:
Step 1: First, connect your iPhone to your computer and launch iTunes. Click "Summary" on the left-hand side of the screen.
Step 2: You'll notice the option to "Restore iPhone" on the "Summary" screen. Please click on this tab. It will prompt you to confirm that you want to restore the device. This option should be selected.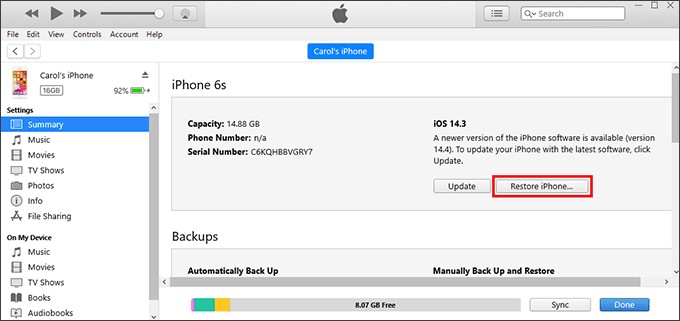 Solution 3. Restore a Locked iPhone using iCloud
Follow these instructions to use the cloud to wipe your iPhone first and then prepare it to restore the data from a backup:
Step 1:: Use the same iCloud account you used to set up Find My iPhone.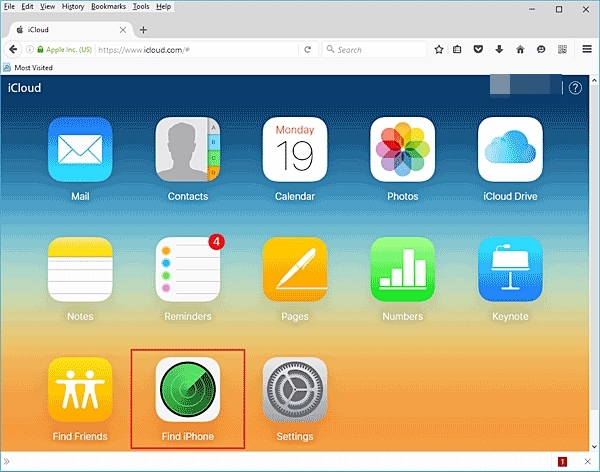 Step 2: From the iCloud menu, pick "Find iPhone" from the drop-down menu. You don't actually need to find the iPhone because you already have it in your hand or pocket, but once you have, you can easily move on to the following phase.
Step 3: To erase all data on the phone, use the "Erase" button. You'll have to accept the warning that asks whether you're sure you know what you're doing. Your information will be deleted as you move on.
Step 4: Configure your iPhone as if it were a fresh phone. Restore your data and settings from your iCloud backup once you've completed the initial setup phases. If you make regular backups, you should be able to restore your iPhone to the state it was in before you locked yourself out.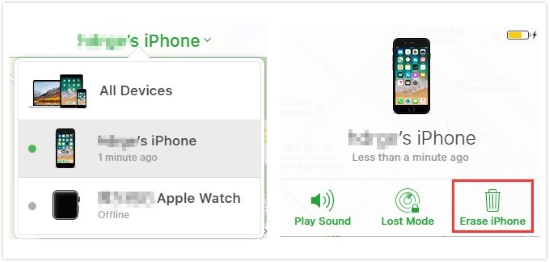 Solution 4. Restore a Locked iPhone via Recovery Mode
To put your iPhone into Recovery Mode and delete all of its data, follow these steps:
Step 1: Switch off your iPhone.
Step 2: Connect your iPhone to your PC via USB cable.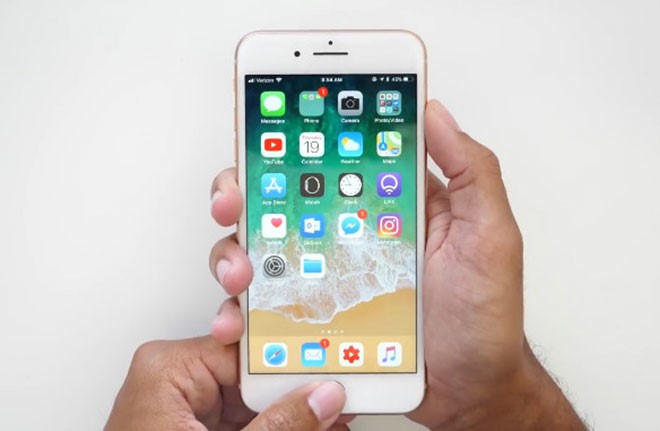 Step 3: Hold down the Sleep/Wake button and the Home button at the same time to do a hard reset on your phone.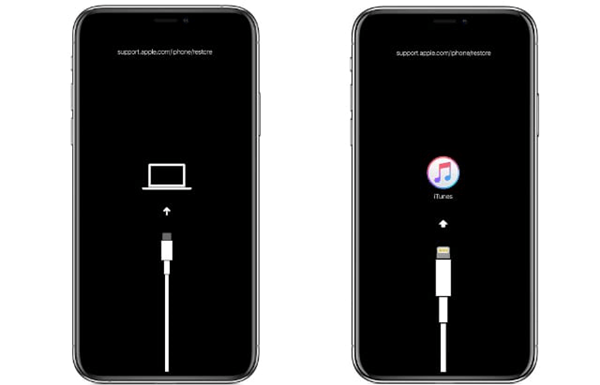 Step 4: Hold the buttons down until you see the "Connect to iTunes" screen.
Step 5: Choose "Restore" from the iTunes screen on your PC. Your phone's data will be erased as a result of this action
Unless you have a backup, you will have to set up your iPhone from scratch at this point. If you had a backup, you wouldn't be utilizing Recovery Mode in the first place. You effectively have a brand-new iPhone in your hands, which you may customize however you want. All of your purchases from the app store and iTunes can be recovered. Depending on the number of apps you had installed and the speed of your Internet connection, this cantata could take a while.
Conclusion
We recognize that how to reset passwords on iPhone when locked out and unlocking an iPhone to factory settings appears difficult and time-consuming. However, we can guarantee you that the processes outlined above are basic and straightforward. All of the instructions above are written to allow end consumers to reset their locked iPhone/iPad while sitting at home, therefore the four methods are incredibly user-friendly. Please select the technique that best matches your needs and carefully follow the instructions.