[Solved] Photos Disappeared from iPhone
5 mins read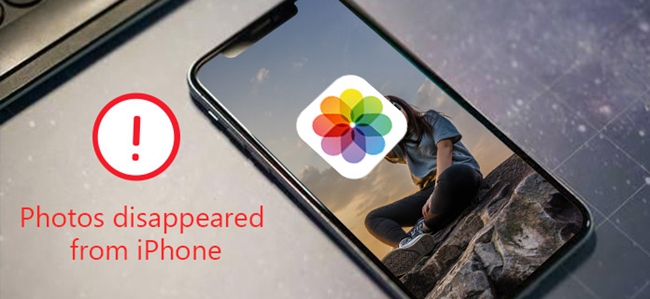 If there is any kind of data that can store memories forever, then it has to be photos. They take up limited space and are easy to extract as compared to videos. However, there are certain situations which may lead to iPhone photos missing. Maybe someone accidentally deleted your photos, there is less storage to accommodate them, the photos are hidden or probably you updated to the latest iOS version. We have put together several tips to help you fix the issue of photos missing.
1. Unhide the iPhone Photos
There are sometimes when your photos get hidden. When this happens, know that the photos are still available even though you are not able to see them. It could be that you tapped on an icon by mistake and photos got disappeared. You may also click to hide some other data without knowing you hit on the photos tab. There is no reason to panic but simply follow these steps to get your photos back.
Step . Go to the Photos App and tap on the Albums.
Step . Select the Hidden Album. Your photos will be populated. Mark the photos that you need.
Step . Tap on Unhide to bring them back to vision.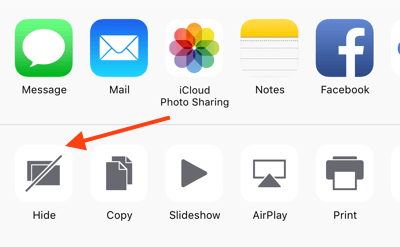 2. Restart Your Device
Your photos may be invisible due to some system technical problem within the iPhone. In most cases, restarting your device will be of great help. This is the simplest tip that anyone cannot go wrong with. Restarting your phone will help it refresh its memories within the shortest time possible, enabling you to get back your disappeared photos.
1) For iPhone XS/XS Max, iPhone XR, iPhone X, 8 / 8 Plus:
Firstly press and release the volumes Up and Down quickly, then press and hold the Power button until Apple Logo appears.
2) For iPhone 7 / 7 Plus:
Press and hold Sleep/Wake and Volume Down buttons simultaneously for about 10 seconds. Next wait for a while until the Apple logo appears.
3) For iPhone 6 and earlier:
Press and hold Sleep/Wake and Home buttons at the same time for 10 seconds, keep holding until you see the Apple logo.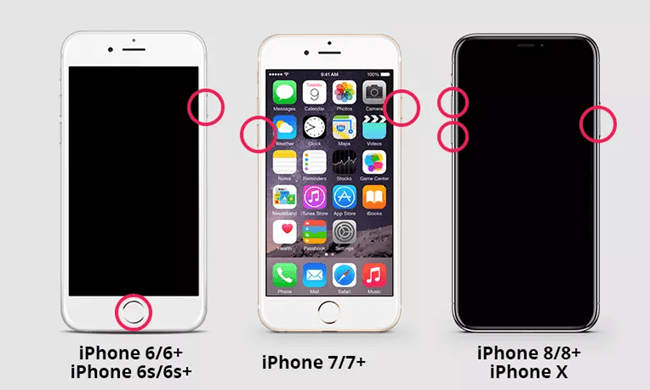 3. Use TunesKit iPhone Data Recovery
No matter the cause of photo loss from your iPhone, TunesKit iPhone Data Recovery has the ability to recover all the iPhone photos missing. It is encompassed with the latest technology strategies, enabling you to use any of its 3 smart recovery modes. You can either get back your photos from your iOS devices directly, from iTunes or iCloud backups. Besides, you get the chance to preview the scanned photos before picking on the ones to retrieve. Among of its benefits include being 100% secure, a high success rate and a free lifetime updates.
Step . Simply download and install TunesKit iPhone Data Recovery. Connect your iPhone to the computer with a USB cable.
Step . Choose Photos and tap the Scan button to continue.
Step . You can preview all the photos available, select the photos you want, then click on the Recover button to save them to your computer instantly.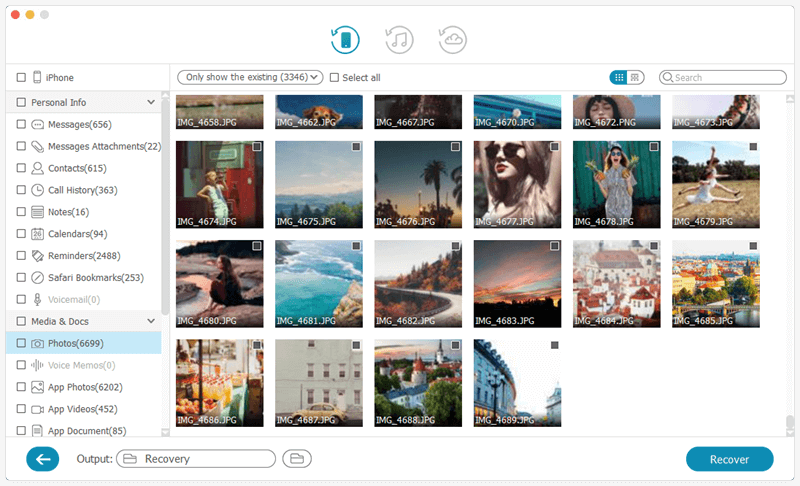 4. Turn on iCloud Photo Library
iCloud usually does an automatic sync of all your data as long as you have an Apple Account. So in the event that your photos disappeared from iPhone after update, you can rest assured that iCloud will come to your rescue. However, you will need to connect to the internet so as to enable your phone sync the needed information.
Step . To turn on the iCloud photo library, go to Settings on your iPhone.
Step . Tap on your name which is your Apple ID. Tap on iCloud.
Step . Go to photos and then toggle on the iCloud photo library to enable it. Ensure our Wi-Fi is on. Your missing photos should appear within a short time.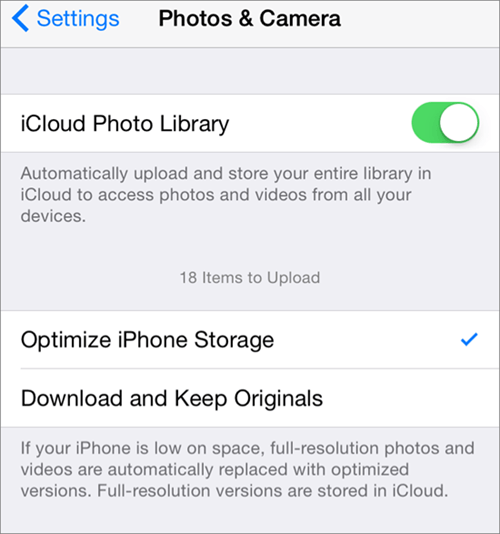 5. Check Your iCloud Account
Another reason why you may experience iPhone photos missing is probably you have logged into the wrong iCloud account. Remember that the account you used to store your photos is the one where you ought to retrieve your missing photos from. This is a common scenario when you have multiple accounts.
Step . To ensure you are at the right account, go to Settings tab to confirm your account.
Step . In the event that it is the wrong account, sign out first.
Step . Log in under the account which you have used for data backup. The photos will be able to sync only if you have an internet connection.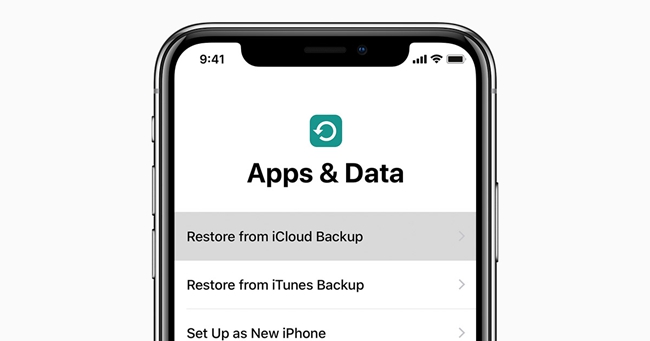 6. Check your recently deleted folder
Human is to error and you may have deleted your photos by mistake. The only clue to this should be your recently deleted folder. You can use it to restore back your precious photos in a 30-day period without needing the assistance of any program. It is, however, prudent to check on the deleted folder as soon as possible to avert any further damages like permanent deletion.
Step . Go to the Photos icon on your phone. Tap on it and select on the Albums.
Step . Look for the Recently Deleted photos section. Then tap on the photos that you need to restore back.
Step . Tap on Recover and once you confirm the action, save your photos again.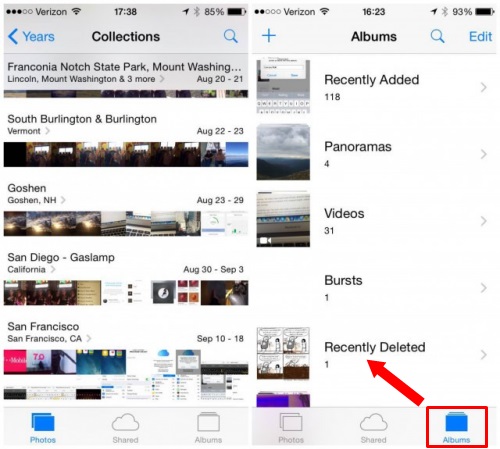 7. Restore from iTunes
iTunes backup is another better place to check once you discover that your photos disappeared from iPhone. iTunes will automatically backup your data and this is a good choice to help you gain back your missing photos. Remember that you can log in using any other device as long as you use your correct username and password.
Step . Connect your iPhone to the PC and launch iTunes by opening its main interface. You may be required to trust that computer at some point.
Step . Click on Device button and then click on Restore Backup from the Summary tab.
Step . The most recent backup should contain your photos. Pick on it and click Restore.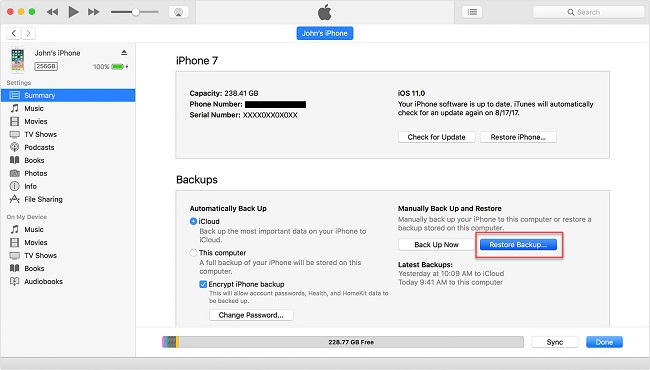 Conclusion
These solutions are great for all users abhorred. They are simple steps which you can use to get back your precious memories. With these, you can fix photos disappeared from iPhone after update problem without any hassle. Furthermore, the availability of third-party software makes it even faster to do an entire album recovery in a matter of minutes. TunesKit iPhone Data Recovery will not only recover your photos but a whole lot of over 20 data types within a few clicks.