Top 10 Tips to Fix iPhone Voicemail Not Playing Issue
Updated by Brian Davis on Jul 23, 2020 3:02 PM • Category:
Restore iPhone
6 mins read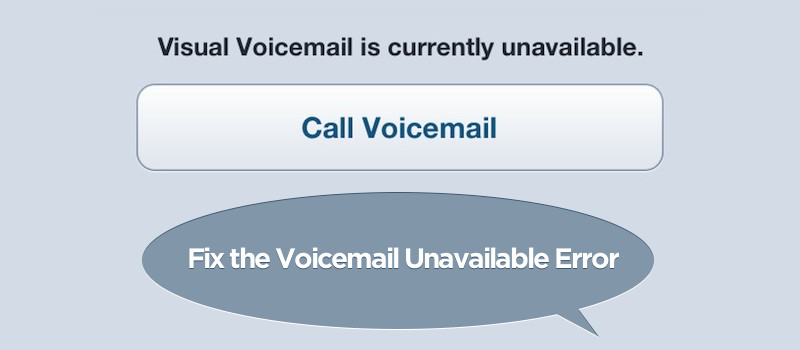 There is joy in owning a higher version of iOS because of the numerous amazing features attached to it. For this reason, many users opt to update their iPhones to the upper versions like iOS 11.4, iOS 12 and the later. Among the looked upon features include iPhone Visual Voicemail feature which gathers all supported voicemails as audio files within your phone. With it, you can see a list of audio messages on the screen, and decide whether you'll listen to them or delete some.
However, there are conditions that may lead to iPhone voicemail not playing. The next step should be to fix this mess, in order to better enjoy this feature. Moreover, this issue may also hinder you from other functionalities such as the absence of notification sounds among others. The following are 10 useful tips for you to fix the iPhone voicemail issue.
1. Check Whether Your iPhone Mobile Carrier Supports Visual Voicemail
Even if some iPhone carries like T-Mobile support visual voicemail, others do not. If yours does not, then your phone will not give you this service.
The best thing is to contact your mobile phone company so as to be sure. Nonetheless, switching cellular providers from a mobile company to another one may also lead to iPhone voicemail not playing. This being that the new company may not support visual voicemail.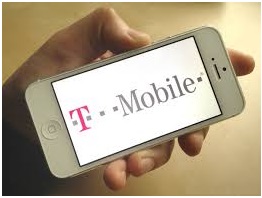 2. Verify Whether Voicemail Is Set up on iPhone
It could be that voicemail was not correctly set up. Nonetheless, some updates may also reset the device settings configuration. If these are the scenarios, then definitely iPhone voicemail won't play. So, you need to verify that voicemail is set up and correctly configured on your phone. If not, you can follow the quick steps below to learn how to set up voicemail on iPhone.
Go to 'Settings' then tap on 'Voicemail tab'. Next, tap on 'Set Up Now' and then enter a passcode so as to re-enter it. To verify, Tap 'Custom' to record a personal greeting message and then tap on 'Record'. This should enable you whether voicemail is set on your phone.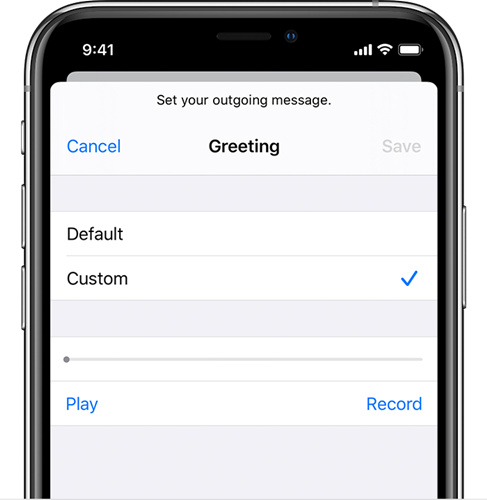 3. Confirm If Your Voicemail Password Is Correct
An incorrect password could lead you to such disappointments. You should see to it that the voicemail password is correct. It could be that you changed it or it simply needs you to re-enter it once more.
Just go to 'Settings' and change or confirm your voicemail password from there, then your voicemail not playing issue may be solved immediately.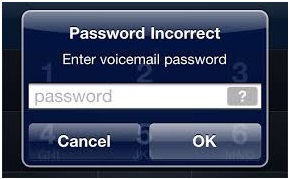 4. Call Voicemail Directly
Call voicemail directly by using your own phone number. You need to dial your own phone number and then key in your password so as to access the voicemail inbox. In the event that you cannot access your voicemail, then simply contact your mobile provider. They'll be at your service to fix all the unearthing issues.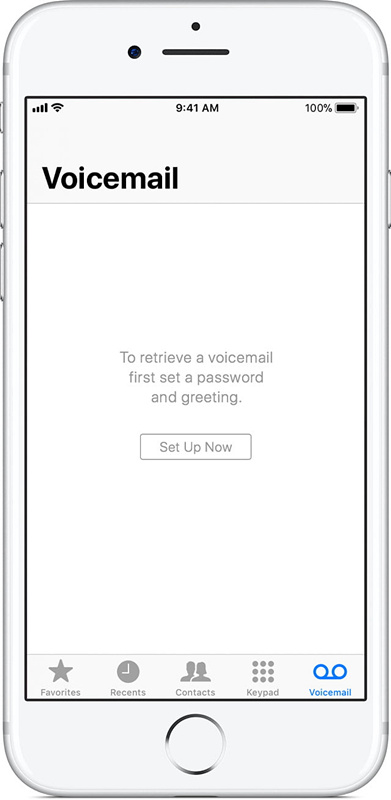 5. Confirm Adequate Cellular Service
It is important to know whether your phone has got a cellular service. The cellular reception also has to be sufficient in order to be able to make and receive calls or transmit data. In the event that your phone has very low coverage, then iPhone voicemail won't play. The not so friendly response of 'no service' is bound to great you each time you try to receive voicemails. In this case, visual voicemail is not able to access the voicemail if there is limited service or if iPhone is completely out of a coverage area.
6. Restart Your iPhone
Restarting your iPhone will enable a refresh of all the apps available. Besides, a new software update installation also requires a phone restart for the features to be fully operational.
To restart the phone, simply press and hold the Sleep/Wake button until you see the red slider. Swipe your phone's screen as you drag the slider to power off. Wait for about 30 seconds and then press and hold the Sleep/Wake button once more until the Apple logo appears.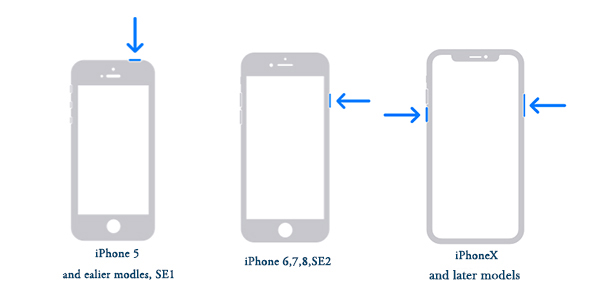 7. Check and Update Carrier Settings
Carrier settings may also be out of date leading to your phone's voicemail not playing issues. This is bound to happen if the cellular carrier pushes any update that is specific to their cellular service. This may interfere with the voicemail on your iPhone.
To update this, go to 'Settings' on your iPhone and then click on 'General'. Then to go 'About' and look for Carrier Settings that is available update and installation.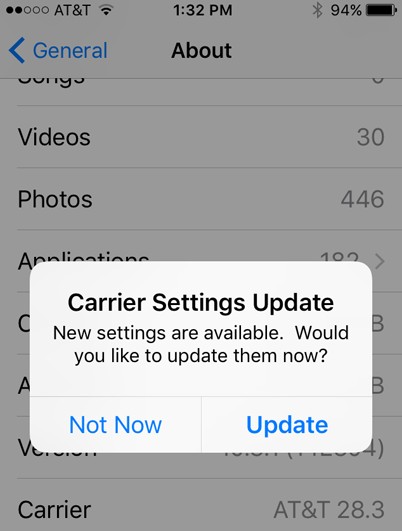 8. Reset Time Zone
A time zone that is out of date may also be a leading cause of iPhone voicemail not working. Resetting your iPhones time to the correct state will enable synchronization of various apps including visual voicemail.
To reset the time zone, head to the 'Settings' then go to 'General' and click on 'Date & Time'. Turn on the 'Set Automatically' button to enable the correct time zone update.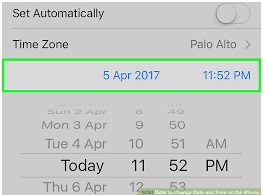 9. Reset Network Settings
The network has a lot to do with fixing iPhone voicemail not working issues. Resetting the network will refresh it for the better. Re-entering a wireless password and making other necessary customizations will be of great importance.
To do this, go to 'Settings' and then tap on 'General'. Then click on 'Reset' and choose 'Reset Network Settings' to reset it.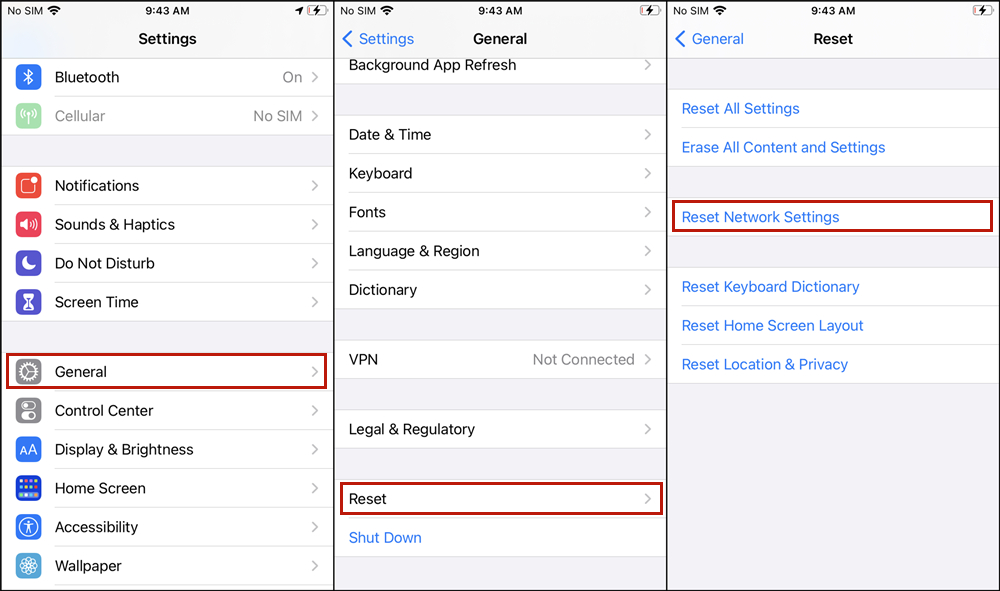 10. Fix iPhone Voicemail Not Playing Without Data Loss
It is noted that a system problem could also result in visual voicemail not functioning issues. It is ideal to have a reliable system recovering program to help out in such a scenario. TunesKit iOS System Recovery has the ability to fix your voicemail issues without letting you lose any of your important data.
Besides, it has got the highest success rate with just a few clicks. Besides iPhone voicemail issue, this powerful iOS repair tool can also fix other common or serious iOS system issues such as iPhone stuck on Apple logo, boot loop, black screen, recovery mode, etc. What's more, it's able to help users downgrade iOS to the lower version, bypass iTunes error, enter or exit the recovery mode in one click, etc.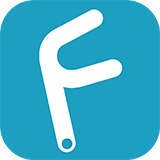 Highlights of TunesKit iOS System Recovery:
Fix iPhone voicemail not playing effectively
Repair different iOS issues on iDevices
Fix all iOS issues without data loss
Easy to use with a friendly interface
Support to fix issues on iPhone, iPad, iPod touch
Try It Free
600,000+ Downloads
Try It Free
600,000+ Downloads
To fix the issue, you need first download and install TunesKit iOS System Recovery on your computer. Then connect your phone to the computer and open the program. Next, click the 'Start' button to begin and then press the 'Download' button to download the firmware package for your device. Finally, click the 'Repair' button to let TunesKit automatically fix your iPhone voicemail not playing issue.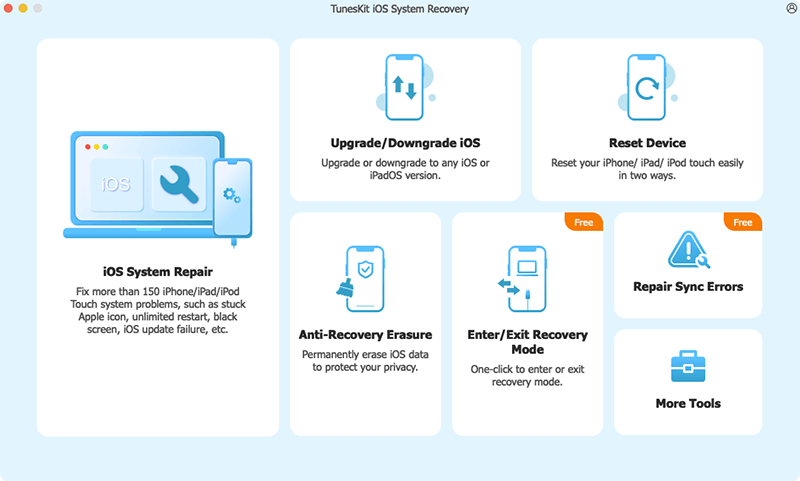 The Bottom Line
iPhone voicemail not playing is a common phenomenon that hits at the most inappropriate moment. We have brought forth the most useful ways of helping you deal with voicemail not working issues. The solutions are easy to follow and will definitely get you out of the mess. Just factor in the concept of using the right steps and techniques in the quest to solve any non-functional voicemail issues and you'll get back to normalcy. TunesKit iOS System Recovery has been used by numerous customers and solved their iOS system issues efficiently. Why not give it a try?