Help! How to Fix Twitter Notifications Not Working
5 mins read
"Hi! For some reason, my Twitter push notifications not working, so I can't get any Twitter notifications unless the app is open. That means I can't open up another app while Twitter open, I have to actively be using Twitter. What do I do? I'm using an iPhone." — From Apple Discussion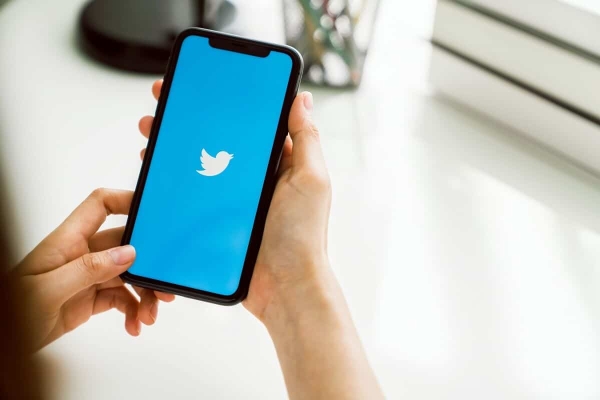 Twitter continues to be one of the most useful social media platforms to get our message out there. It is very friendly to receive and check the latest updates, gist and current affair on your social media account though you are not using it. It's safe to say, Twitter is the app that you won't mind "bother" by its notification. Some users depend on the quick and instant Twitter notifications to keep up with latest trends and happenings worldwide. However, Twitter notifications does have problems from time to time as the user complained above, and this could be just as aggravating as missing out on a huge deal.
It can be hard to pinpoint the accurate cause of this issue. Luckily, all problems have a solution, you'd better try these simple fixes we listed below.
Tip 1 Fix Twitter Notifications Not Working with Professional iOS System Recovery Tool [Hot]
While a bit more professional way to get rid of Twitter notifications not working is to use TunesKit iOS System Recovery, ensuring that various iOS errors or stuck are addressed. Not only can it handle over 150 iOS issues on iPhone/iPad/iPod touch/Apple TV, but fix any iTunes error when using it to restore or backup device. For instance, iPhone stuck on preparing for restore, iPhone stuck on charging screen, or iPhone activation error etc. What's more, remaining all of your data while repairing is an added bonus. Of course, iPhone notification not working issue is no big deal for TunesKit.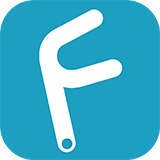 Characteristics of TunesKit iOS System Recovery:
Fix Twitter notifications not working only 4 steps
Repair different tvOS/iOS issues quickly and safely
Provide Standard Mode and Advanced Mode
Easy-to-use and user-friendly interface
Fix your iOS devices without data loss
Try It Free
600,000+ Downloads
Try It Free
600,000+ Downloads
Following the guide, step by step so you may use it in a better way.
Step 1
Download and run TunesKit iOS System Recovery on your computer. Click Start option to continue.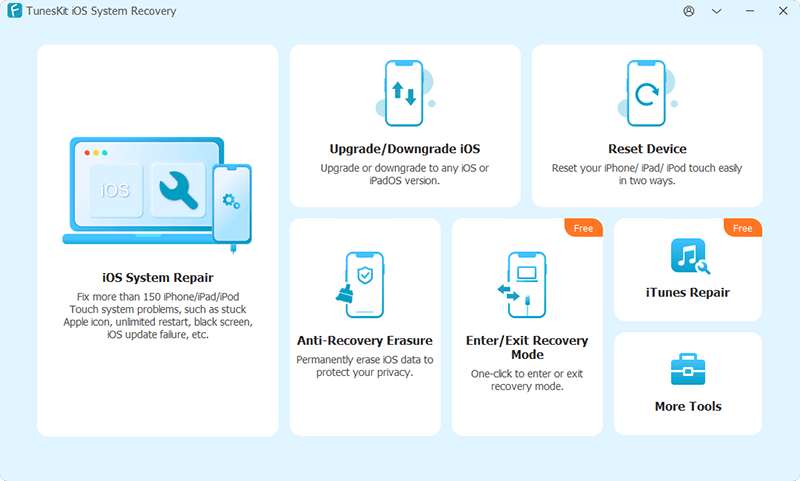 Step 2
Connect your iPhone to the computer by a USB cable. Choose Standard Mode after the device getting recognized.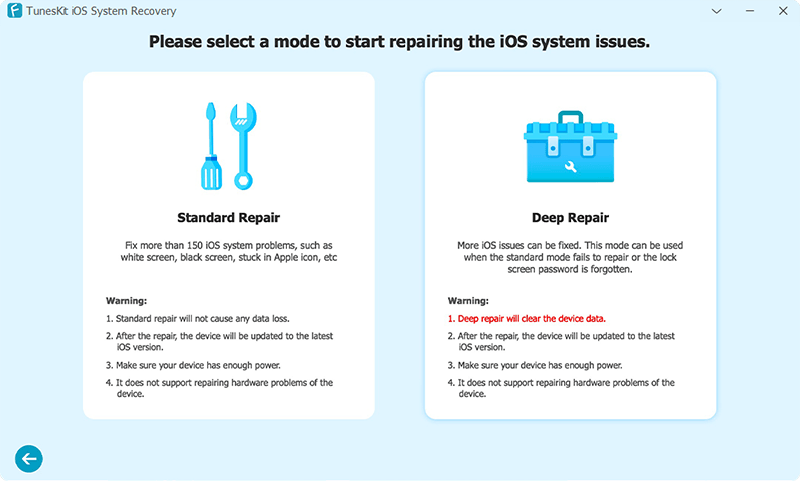 Step 3
Check the information and then Download the correct firmware package.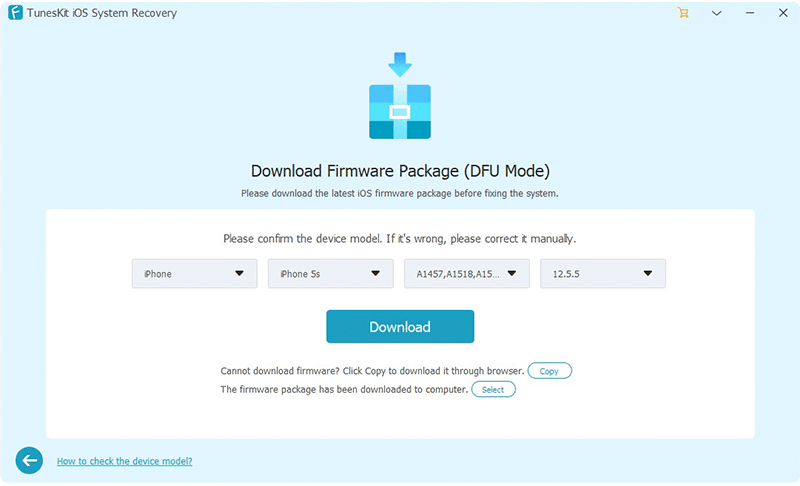 Step 4
Click Repair button and then wait patiently until the progress bar finish loading.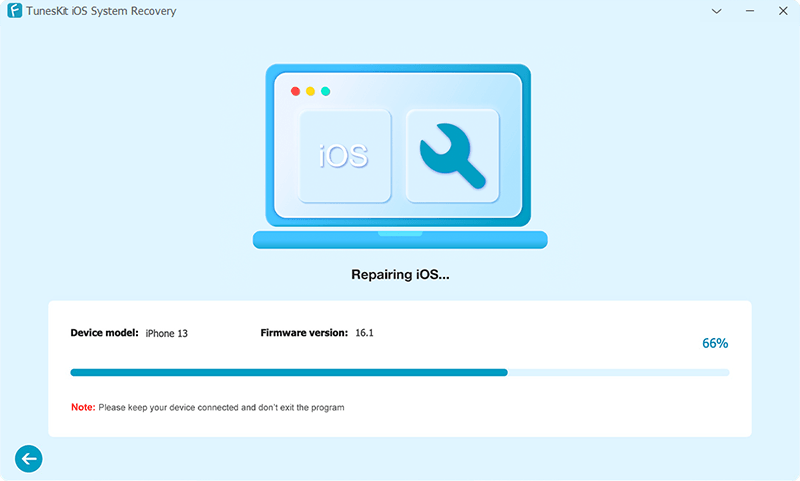 Tip 2 Check Twitter's Notification Settings
To get started, check Twitter's notification settings first, as the problem could be with the changes some of your settings, which causes the notifications not pop up.
On iPhone, check Twitter's notification by doing the following:

First, open Twitter from your home screen and tap the menu button.
After that, tap on Settings and Privacy to open it.
Now, select Notifications.
Finally, choose the notification type under Preferences.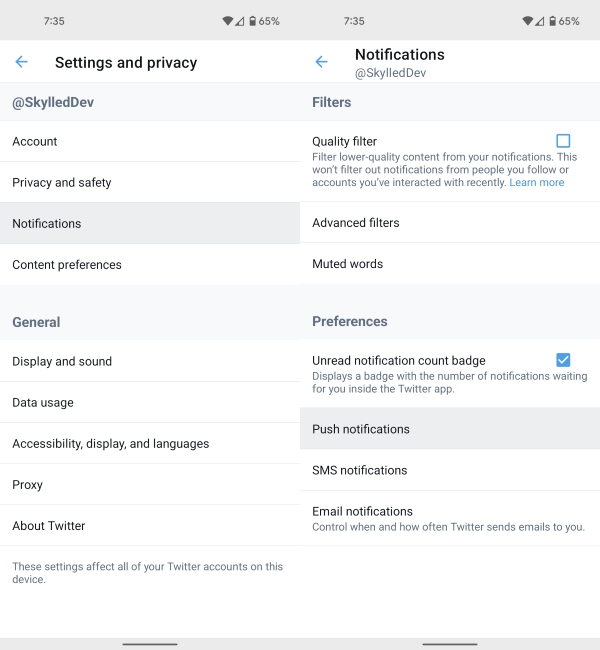 Tip 3 Enable the Notifications Settings in Your Device's Settings
Except previous step, check your system settings, which is another set of notification settings for Twitter app, to make sure it has turned on. Only enable both in-app setting and system settings can guarantee you receive Twitter notifications correctly.
Here's what you should do then:
Step 1 Start to opening up the Settings app, scroll down to choose Twitter, then Notifications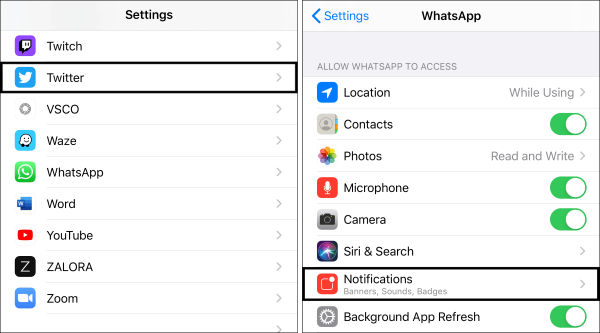 Step 2 Turn off and on Allow Notifications.
Step 3 Under Alerts, tick all of the alert options (Lock Screen, Notification Centre and Banners). In more, switch on Sounds and Badges, and Show Previews is set to Always.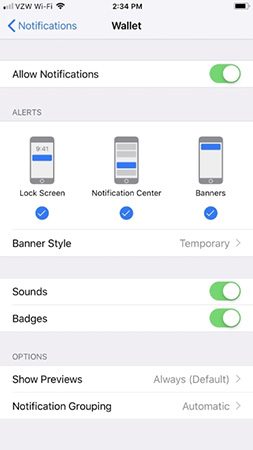 Tip 4 Turn off Do Not Disturb or Silent Mode
Silent mode or a Do Not Disturb feature create an enough quiet circumstances for users, especially when you are having a meeting. Check if your iPhone is using this Mode. If yes, follow the steps below to turn off Do Not Disturb and Silent mode:
Step 1 Access the Control Center
Step 2 Navigate to the Do Not Disturb button with a crescent moon logo. Tap it to turn off.
Step 3 Tap the Ringer icon make it become a white color to turn off Silent Mode.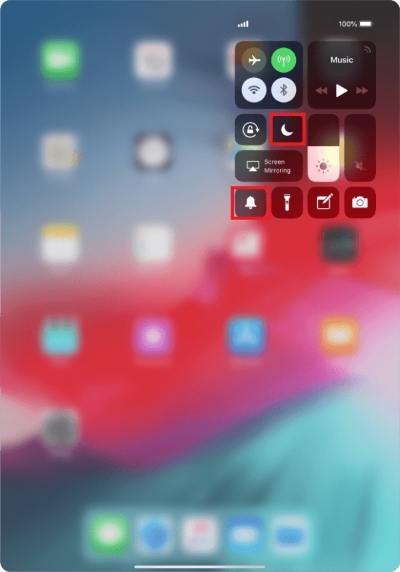 Tip 5 Check for Updates
Another biggest reason behind the Twitter notifications not working problem can be the version of Twitter. It may have an underlying issue with push notifications as developers could release a patch to address this issue. Here is what you can do to update Twitter:
Step 1 Press and hold the App Store icon. Choose Updates.
Step 2 If there has any available new version, tap on Update to install the latest one.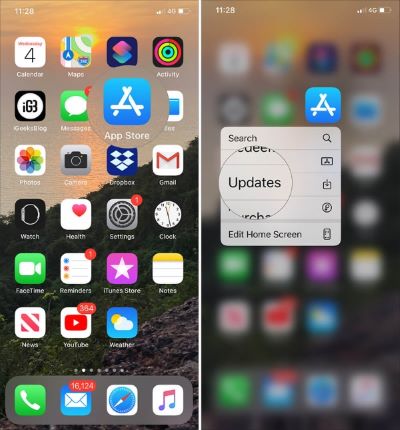 Tip 6 Clear Cache and Data of Twitter App
Clearing the cache and data of Twitter reset the Twitter app may get rid of corrupt files and fix the notification error of your iPhone. Data can also be corrupted and create issues from time to time. We've added instructions for doing this.
Step 1 Open Settings > Apps > Twitter > Storage
Step 2 Tap Clear cache on next interface.
This will reset the Twitter app by deleting the cache and data of the Twitter app. Then, you can log back in with Twitter credentials and get it sorted.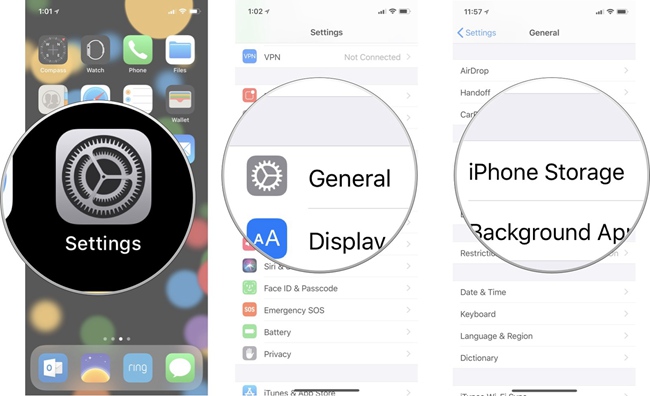 Tip 7 Check and Reset Your Internet Connection
Sometimes, the error is attributed to the unstable network connection. Fetching updates from the Twitter servers needs a stable connection, with daily Tweets, Lives, Retweets, and other activities happening in your profile and the entire world. You are not alone, many Twitter users who have raised the same issue. If this fix doesn't solve the Twitter notifications not working issue, try any of the above-mentioned methods.
Try to restart the device, internet router or a different Wi-Fi connection to check whether you have a solid internet connection.

Summary
Unfortunately, if you have already cleared the cache, restarted the phone, and reset your Internet connection, do try so many ways but still that Twitter mobile notifications not working. Considering the efficiency gain and security guarantee, TunesKit iOS System Recovery really a boon to iPhone users suffering the Twitter notification erros. Do not hesitate to download it to help you. With these simple fixes, wish you get Twitter notifications back.