iTunes Won't Recognize iPhone? 8 Solutions Here!
6 mins read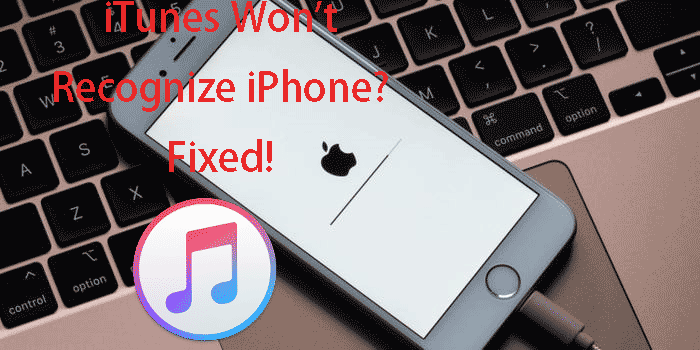 iTunes is an entertaining hub for iPhone users since it contains all the music, movies, TV shows, and many more things that could be used for entertaining and educational purposes. The iPhone allows its users to sync onto their devices using a USB connection to enjoy this fun. According to many users, there has not been any issue while establishing their connection. Still, sometimes iTunes not recognize iPhone, making it more annoying and confusing.
Why iTunes is not detecting iPhone
There are several reasons why iTunes not detecting iPhone. There could be an issue with the USB cable you are using, the USB port on the computer, the software on the iPhone, or the computer could be outdated. Whatever the course of these problems, there are numerous ways to troubleshoot this problem. Therefore, this article will guide you on how to go about it and make your iPhone and iTunes communicate.
Top 8 solutions to fix iTunes won't recognize iPhone
Solution 1: Issues to do with the lighting cable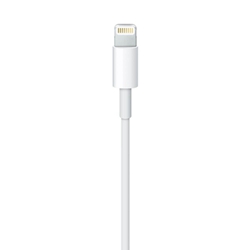 Sometimes, iTunes doesn't detect iPhone because of a fault in the lighting cable. This is so because when the lighting cable is damaged, it will not transmit data; thus, there will be no established connection. Therefore, the first thing is to cross-check your cable and see if it is damaged. If the lighting cable is faulty, you can borrow your friends or buy a new one to see if the problem is solved or persisting.
Solution 2: Inspect the iPhone lighting port.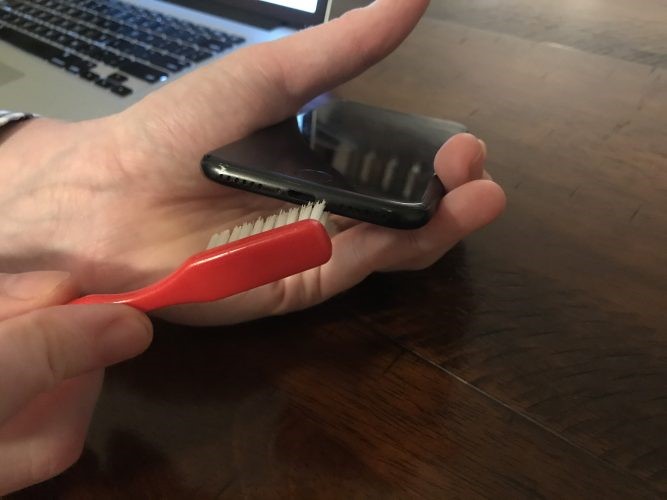 When the iPhone light port is clogged with debris, it will not establish the connection to the dock on the lighting cable, so check to confirm if it is clean and functional. To notice an issue on the port could be tricky because of its small size, so grab a flashlight and closely examine it. If you notice anything unusual, like junk or any other form of debris, clean it with a new brush or unused one.
Solution 3: Check and confirm if your cable is MFI-Certified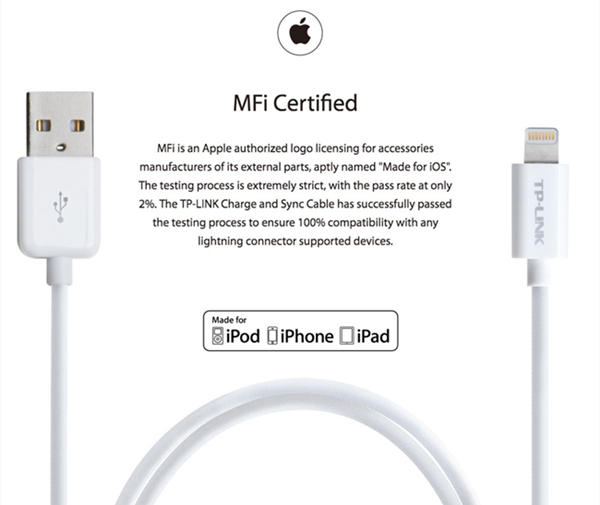 The original cables that come with your iPhones are always MFI-Certified, but sometimes, one tends to get one from a local dollar store or a gas station when they are damaged. Generally speaking, these cheap cables are not always certified, and sometimes they might not work well, and they might even damage your phone. Therefore, while purchasing the new cables, always confirm if they are MFI-Certified since that's one of the essential signs of approval that those are Apple genuine products.
Solution 4: Update to the latest version of iTunes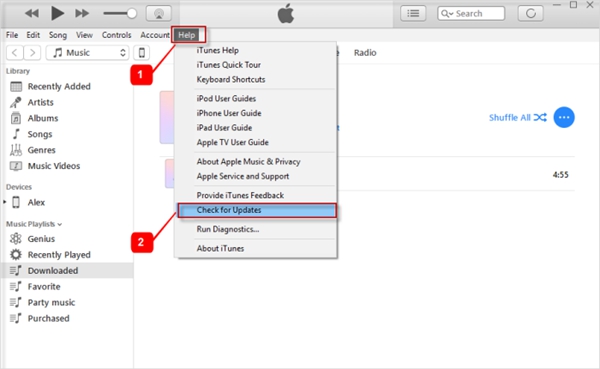 Always check if there are available updates of iTunes since the new release are constantly updated with new features. Therefore, if you are still using the older version of iTunes, it may fail to be recognized by your iPhone.
If you use an Apple PC, navigate to the App Store and see if there are any available updates. If there is an available update, click on the update tab to have the most recent version, and if there are no available updates, you will not be able to see the update tab.
The Windows operating system people open the iTunes application, then click on the Help tab. This will direct you to a new page where updates are listed.
Solution 5: Restart your iPhone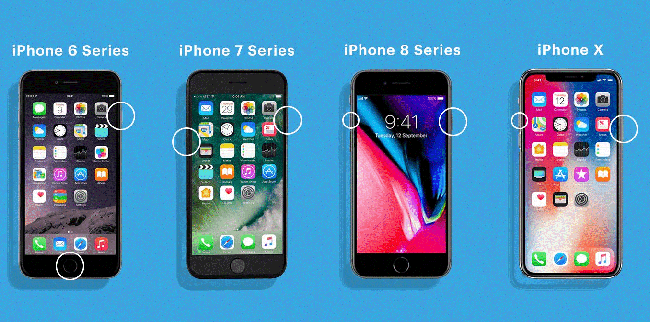 Sometimes you don't need a complicated solution to fix the problem. It is possible that a minor issue on the software of your iPhone could casue iPhone not recognized by iTunes, and restarting your device might restore your phone it the default state eliminating the problem.
There are numerous iPhones, and restarting depends on the version you are using. But the majority of the version requires you, the users, to long-press the Side and Volume button until there is a slide that is displayed on the screen. Swipe the slide to the left for the device to shut down, then after a few seconds, switch it on by pressing and holding the power button. You can also try to reboot your PC since there might be an iTunes software crush, and restarting it might help resolve the problem.
Solution 6: Update your computer's software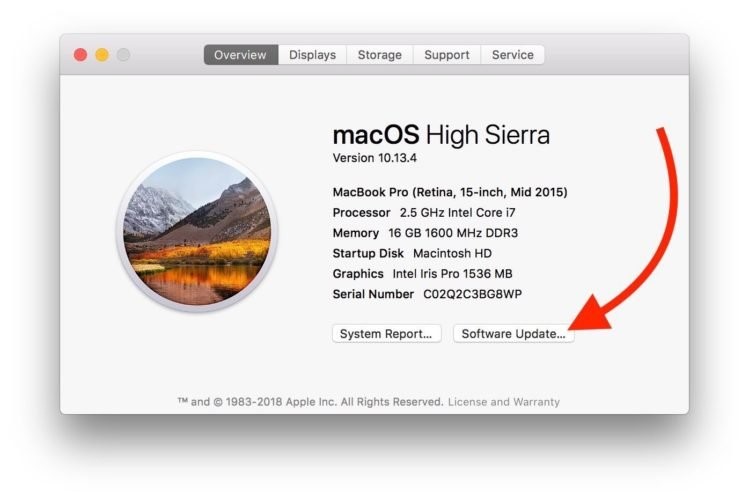 Computers that have not been updated with the newer versions have been reported severally to be experiencing minor glitches. This could be resolved by updating the computer to the latest versions. Updating Mac operating system computers is very easy;
Step 1: Click on the Apple logo displayed on the upper side of your screen.
Step 2: After clicking on that icon, click on the place written About This Mac. Then Software Update. If there are available updates, it will allow you to download, but if it is non, there will be no prompt for downloading.
Solution 7: Check your Macs system information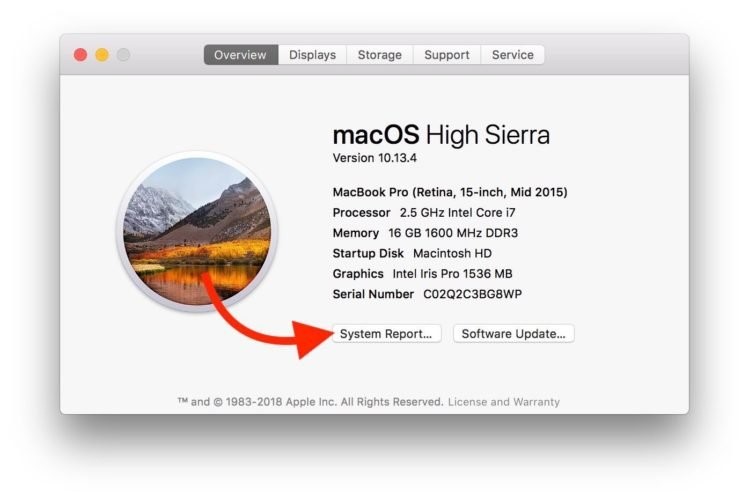 After performing all the above solutions and the iTunes is still not recognizing your iPhone, you can try this troubleshooting fix. You need to check if the iPhone is listed under the USB device tree after connecting the lighting cable to your PC when you request for system report.
Displaying this is very simple, hold down the option key on your PC keyboard, then click on the Apple logo located. Then click on the System Information, and when the PC says System Information, and there is a prompt that appears, click on the System report.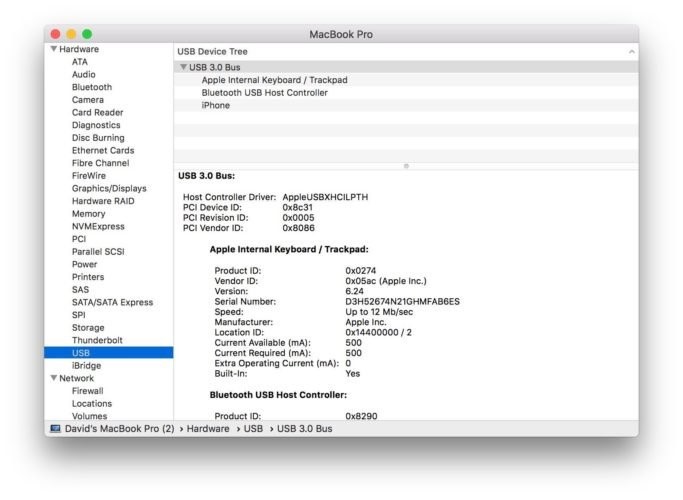 When the System Report screen is displayed, locate where USB options are displayed.
If you cross-check the displayed menu and can't see your iPhone listed, it could result from a hardware problem interfering with iTunes. That's why it does not recognize your device and you might need to see an expert or contact Apple customer care so that they can help you. If that is not the case, third-party software could help resolve this problem without losing your data.
Solution 8: Use the TunesKit iOS System Recovery toolkit
After trying all the above methods, the problem should be resolved, but what if the problem persists? It means that your iPhone could be having a software issue, and the best way to fix this is through the TunesKit iOS System Recovery toolkit. It is a dedicated iOS fixing tool that is used in resolving numerous problems that are related to iPhone. With the concise interface, it can fix your iPhone within steps without causing any data loss.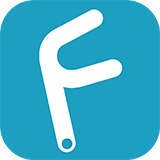 Highlights of TunesKit iOS System Recovery
You can fix 150+ iPhone issues, including any iTunes-related issue
Fix various iOS issues with no data loss
Support all kinds of iOS devices including iPod/iPad/AppleTV
Fully compatible with the latest iOS versions
User-friendly and intuitive interface
Try It Free
600,000+ Downloads
Try It Free
600,000+ Downloads
Here are the steps for how to fix iTunes won't recognize iPhone when it is due to software issues.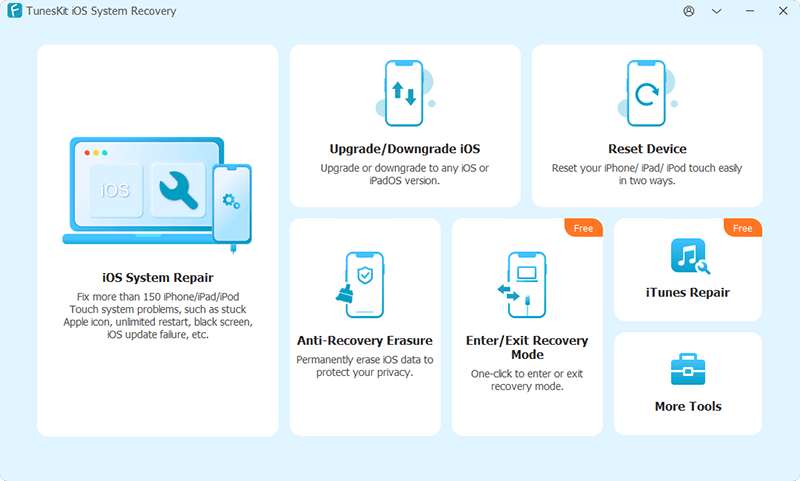 Step 1: First, you need to connect the iPhone to the TunesKit iOS system recovery with a working lighting cable. If the cable is working, the TunesKit will detect your device automatically.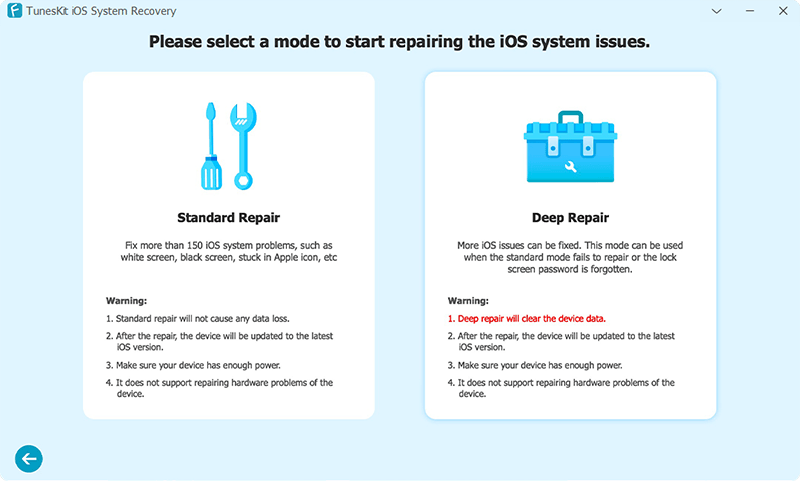 Step 2: TunesKit will display two modes, the standard one, and the advanced mode. Both modes work efficiently, but the advanced mode will erase all your phone's data since it is more powerful. Therefore pick on the standard mode, or if you opt for the advance mode, do not forget to back up your data elsewhere since you will lose it.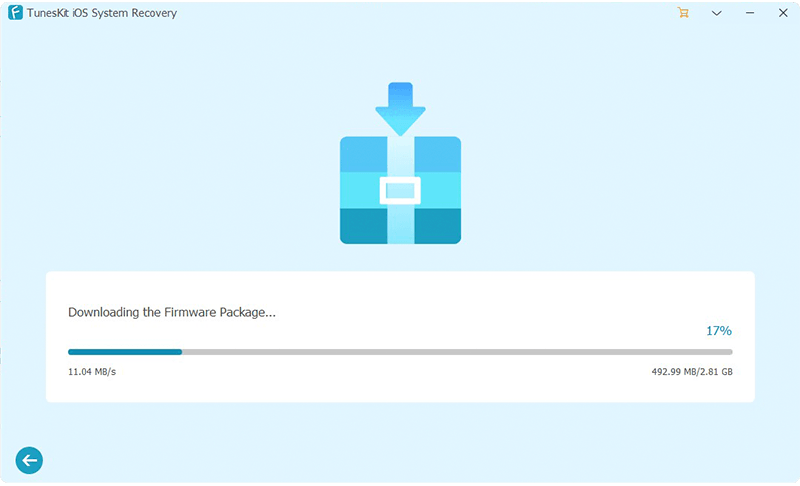 Step 3: Download the firmware package after selecting the mode that you will use to fix your iPhone. You need to confirm the information from the manual brought with your phone to avoid filling in the information wrongly.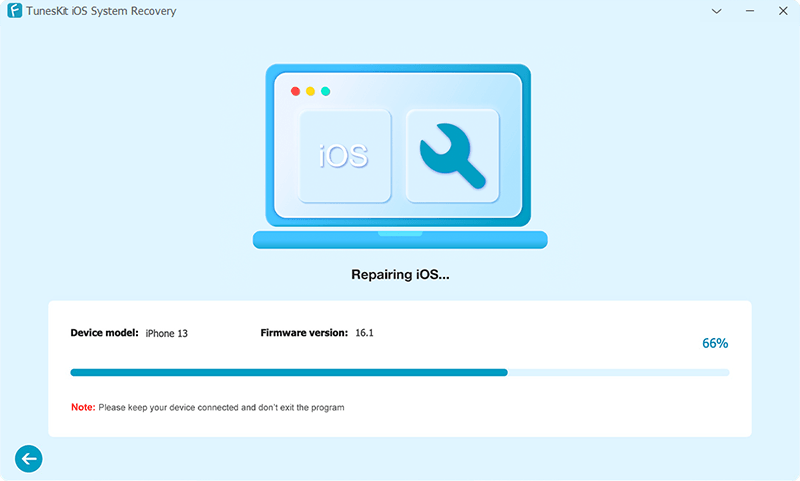 Step 4: The TunesKit iOS System Recovery toolkit will automatically fix the issue that iTunes won't detect iPhone when the download process is done. All you need to do is wait for several minutes then your phone will be back to its normal state.
The bottom line
In conclusion, iPhone not being recognized by your computer is not a significant issue; it can be fixed within minutes with the above procedure. If they don't work, try using TunesKit iOS System Recovery since it is very reliable and will help you overcome many software glitches from your iPhone.