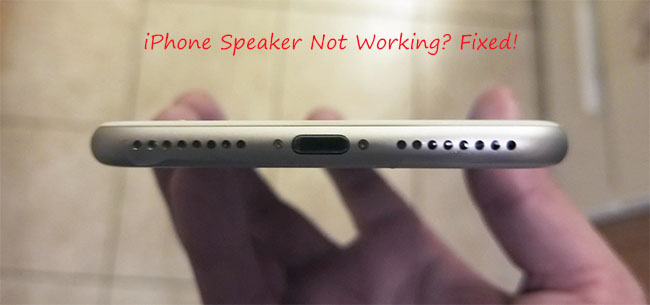 Smartphone is like a bridge when it comes to communicating with friends and relatives. But a good phone must be well functioning for effective communication to take place. Listening and speaking is the norm for phone users. But what happens when you experience an iPhone speaker not working on calls?
Don't be too quick to judge your iPhone speaker! Such a problem may result from various issues like a temporary software crash, defect software, or at least a problem with your phone's ear-peace. For iPhone speaker not working issue, these 11 tips are for your reference.
Tip 1. Restart iPhone
The quickest remedy to solve speaker problem issues is to restart your iPhone. You'll be compelled to use different methods to restart your phone depending on its version. However, most iPhones follow a distinctive way. Simply press the Power on/off together with the Home button for a few seconds. This will reboot your phone and fix the speaker not working issue.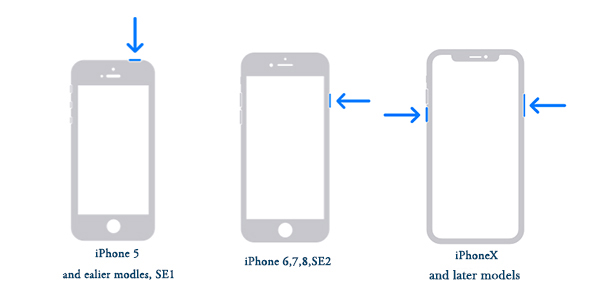 Tip 2. Basic troubleshooting
It is a brilliant idea to know the basic stuff on your iPhone. You may have turned on the silent mode on your phone. It is better to check it out first before diving into other ways of solving the speaker issue. To know the state of your phone, check the switch button that is located above the volume control buttons. You'll know it's on if it's showing red. A red mark means the silent mode is on. Switch it off and get your freedom to speech.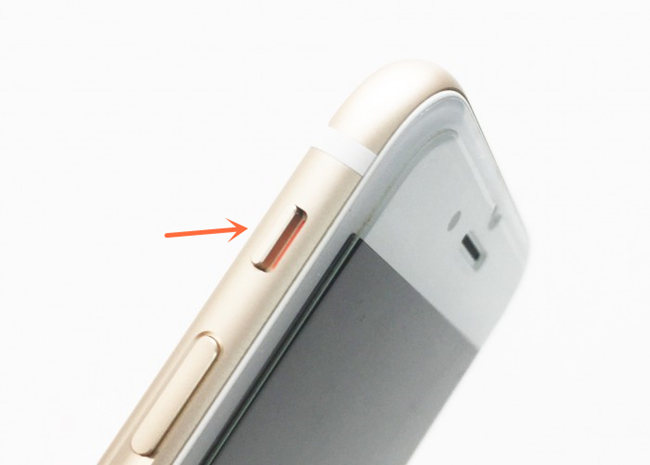 Tip 3. Make a call using the iPhone speaker
This is another great way to test if the iPhone speaker not working when calling. Call someone with your iPhone's speakerphone and take any slight note of the performance. If it doesn't work then know that your speaker is damaged. Also, you can do a small test by tapping on the speaker icon as you observe and listen to its behavior.
Tip 4. Check out if your iPhone stuck in headphone mode
This is a common phenomenon that needs a quick fix. But being easy to fix, you need not worry much. There are many causes for iPhone stuck in headphone mode. It could be due to grime, or dust sneaking into the port. If so, shake your device to let the dust fall apart. Likewise, brush your device to make it clean from inside.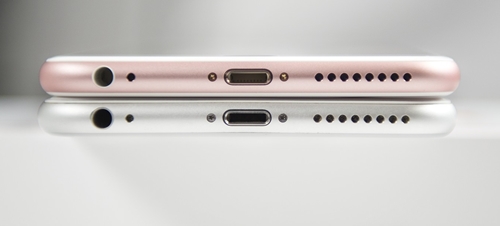 Tip 5. Ensure you select iPhone as the audio output option
It is your choice to control from where your iPhone's audio is played. Ensure iPhone is set as the output option. If not, swipe the control center from the top right then hold the audio card. Next, touch and hold the Airplay icon and carefully select the target iPhone as the audio output option.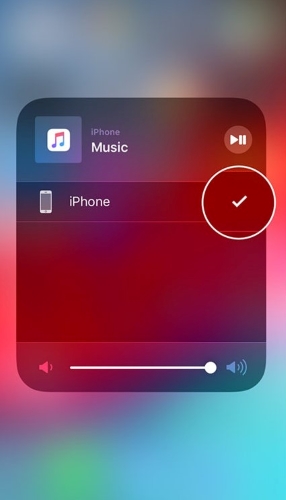 Tip 6. Confirm that the iPhone sound isn't transmitting to other devices
This fix applies if you have numerous iPhones and may not know which one is receiving the transmission. So if your iPhone 7 Plus speaker is not working, chances are that you've paired it with Bluetooth speakers or are using AirPlay on your other iOS devices. In this case, it automatically reconnects as long as you are in range. So just make sure that your iPhone is not paired with other device this time.
Tip 7. Check for iOS update
An outdated system may be full of problematic issues like iPhone speaker not working. Doing an update will put your device into the present working condition. Furthermore, it enables compatibility with the later versions of iOS devices like the iPhone 8/X/7/6s.
To do so, go to the 'Settings' then click on the 'General' option and lastly click on the 'Download and Install' option to update the system.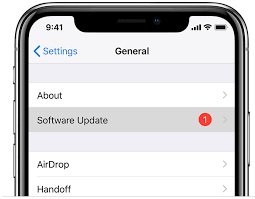 Tip 8. Restore iPhone (Data Loss)
Restoring your iOS device is another quick way to fix the speaker not working on iPhone. However, this solution needs you to backup your data before you start the restoration. If not, you may experience data loss.
To carry on, install iTunes on your computer. Then connect your phone with a USB cable and ensure you have selected it on the iTunes interface. Check from the 'Summary' category at the 'iTunes interface' the 'Restore iPhone' option and click on it. When a pop-up message opens up, click on the 'Restore' option. This should solve the speaker not working issue.

Tip 9. Set your iPhone as new (Data Loss)
Even though it doesn't have much weight, setting your iPhone as new is a very good strategy to solve the iPhone speaker not working problem. Simply reset and set up your iPhone with new settings. And if you carry on to do a factory reset, remember to back up your files and avoid data loss in the process.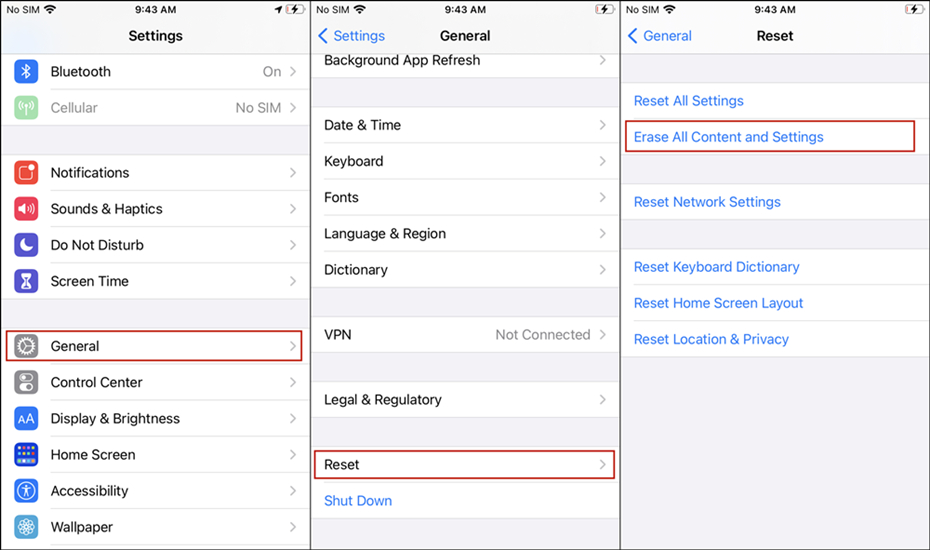 Tip 10. Use TunesKit to fix iPhone speaker not working without data loss
This software can outperform in several ways. These include solving problems from a black screen, to iPhone boot loop and Apple logo issues. Mark you; it does these without hurting your data. So, apart from solving the speaker not working on iPhone, you can use TunesKit iOS System Recovery to solve frozen screen, white screen, DFU mode issues, iOS update failure, among other issues.

TunesKit iOS System Recovery Hightlights:
Fix iPhone speaker not working without losing data
Repair 50+ iOS system problems on iOS devices
Fix various iTunes errors as well
Support iPhone, iPad, iPod touch and Apple TV
Available for Windows and Mac systems
Step 1

Connect your device to computer

After download and install TunesKit iOS System Recovery program on your computer, simply launch it. Then connect your iPhone to the computer with an original USB cord. Press on the Start button on the main interface and then choose the Standard Mode in the next window to fix iPhone speaker not working with no data loss at all.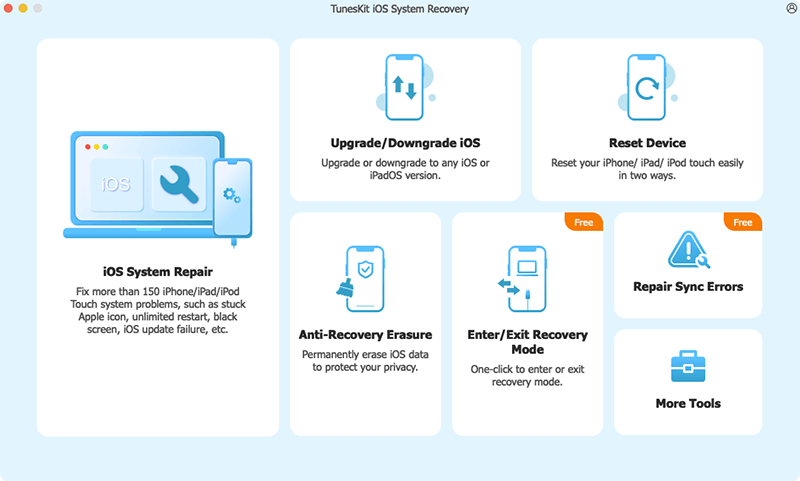 Step 2

Download related iOS firmware package

On the next interface, check your device information to make sure all of them are correct. Then click the Download button at the lower right corner to let TunesKit download and verify the firmware package for your device.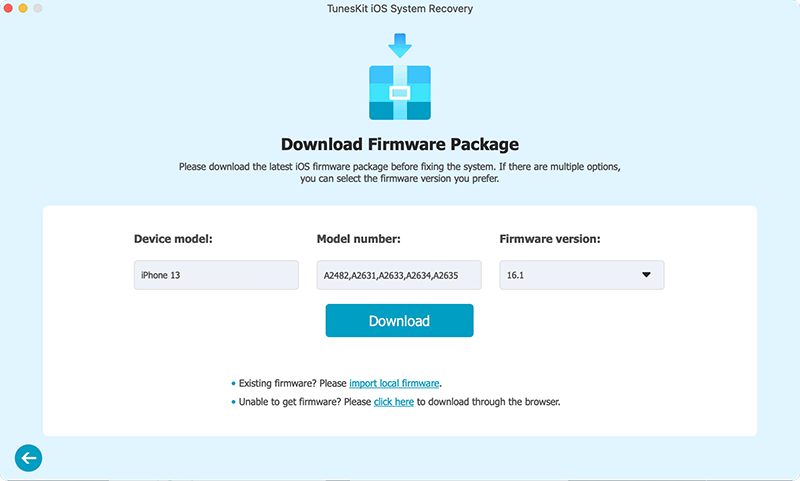 Step 3

Start to fix the problem

When the download is done, just click the Repair button. TunesKit will start fixing the iPhone speaker problem for you. Keep your device connected during the process. When it comes to an end, your iPhone speaker might recover to normal.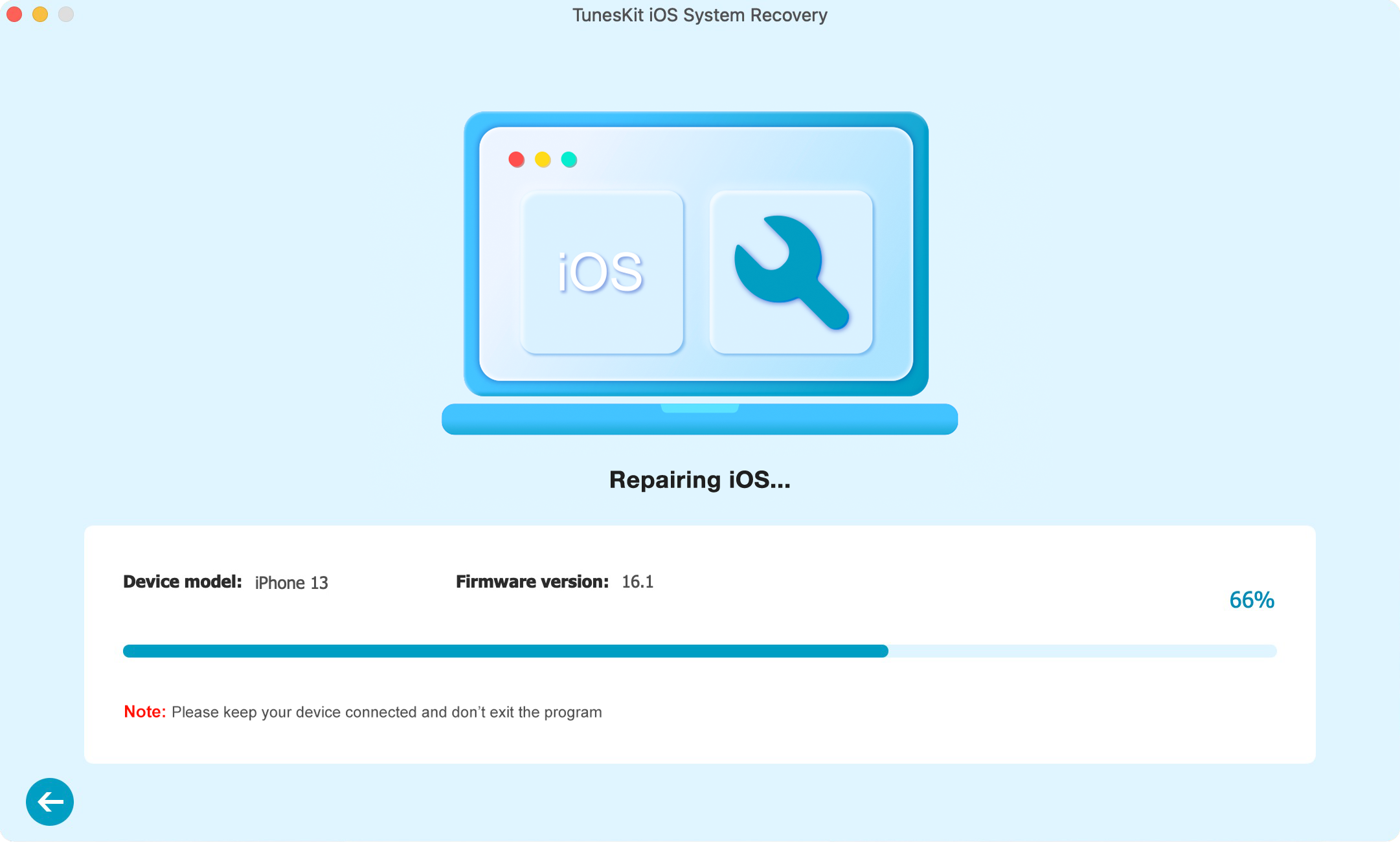 Tip 11. Apple Support
It doesn't seem to be the last resort but contacting the Apple people sounds like the last option. So, if the above fixes haven't set you free still then the 'Apple' crew may know it better. Better still, you can visit their page and dig out all the necessary information as you unleash your queries as well.
Conclusion
It is a bad experience for most users to suddenly realize their iPhone speaker not working issue. It doesn't only disrupt communication but may interfere with other iOS features. That's why it's necessary to arrest the issue before it gets out of hand. The aforementioned solutions are tested and proven to solve underlying issues of the iPhone speaker problem. So, in case they refuse to work, then contacting Apple support is another best option. And if one solution doesn't work for your iPhone, the next solution will probably bring a fix.

Brian Davis has covered tech and entertainment for over 10 years. He loves technology in all its forms.