Top 7 Ways to Skype Not Working on iPhone
5 mins read
Skype is one of the best tools to communicate with someone. Skype lets you do voice calls and video calls. Most of office goers prefer using Skype for conducting an online meeting. Skype enables you to connect with others easily and let us accept it. It is not hard to imagine that everyone has Skype on their iOS devices. However, what to do when Skype does not work? There can be some days when you may encounter Skype not working on iPhone problem. Unexpected hiccups may arise, but the good news is that if Skype stops working on iPhone, there are some solutions to resolve the issue, and that is what we are going to cover here.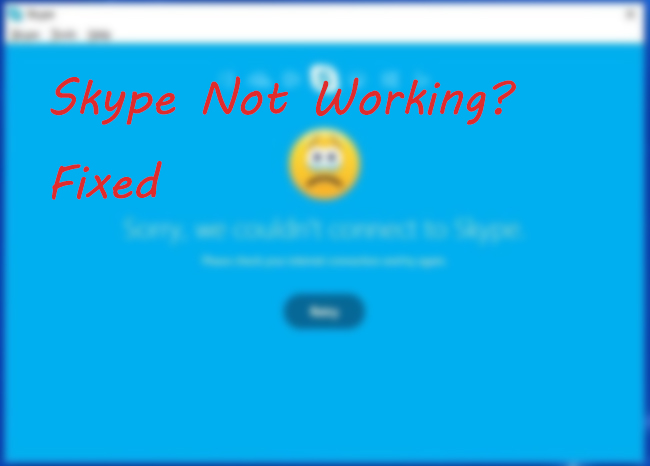 Why Does Skype Stop Working?
Using the Skype app is relatively easy, but using this simple app becomes quite tricky when problems arise. Before sharing the tips of fixing the Skype not working on iOS problem, it is better to understand why you may be facing this issue.
• For those who are unable to hear the other person's voice, you may have some audio issues.
• People sometimes forget their Skype passwords. In this case, you won't be able to use Skype.
• Probably, network connectivity is poor. When this happens, connecting to Skype will become problematic.
• There can be unknown software errors.
How to Fix Skype Not Working on iPhone?
After understanding the common reasons for the Skype problem, now let us try to figure out how we can resolve this problem.
Solution 1: Restart your device
Before getting into other solutions, the first thing that you should be doing is restarting your device. No matter which iOS device you are using to operate Skype, you should always restart your device first. In most cases, common device glitches can be resolved when your phone gets restarted. Restart your device, and then try if Skype is working fine now.
To power off iPhone, press and hold the Power button (for iPhone X, 11, or 12, press the Volume and Power buttons. When you see Slide to Power off, release the buttons and then drag the slider.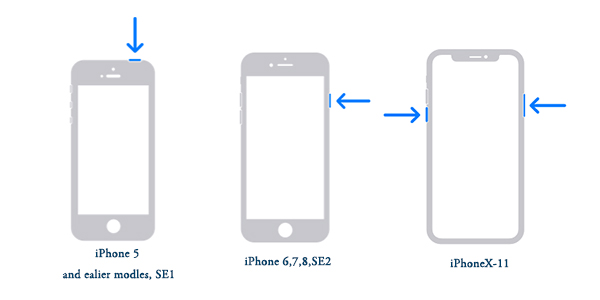 Solution 2: Close and reopen Skype
If you are using Skype for a long time, it may crash in between. In this case, just force close it and reopen it. By doing this, temporary crashes will be fixed right away. To force quit the app, double-press the Home screen (For iPhone X and later, swipe up from the bottom of the screen), Find the app card and then swipe up the app card to close it.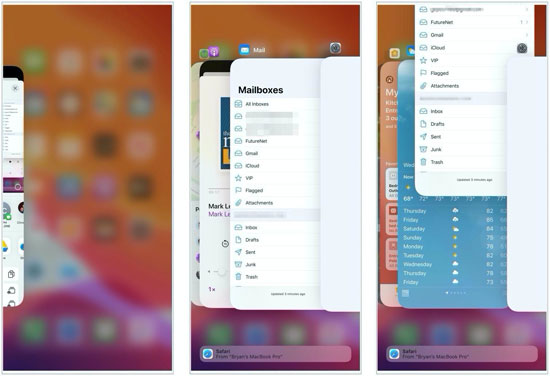 Solution 3: Update Skype
When you are using an outdated Skype version, you may face issues using it. Hence, go to the App Store, and check whether the update needs to be updated or not. If it does, click on the Update option right away to update the Skype app. Once you do, try to restart Skype and try using it once. When you update an app, see if the Skype not working issue is fixed.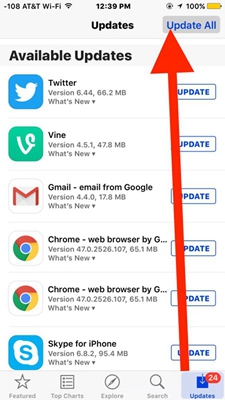 Solution 4: Delete and reinstall Skype
If Skype is updated already, and you have tried the first two solutions as well, the fourth option will be to reinstall the Skype app on your device once again. But first, you will have to uninstall Skype from your device by pressing and holding the Skype app icon. Once you do that, you will see the x icon on top of it. Click on it, and the app will be deleted. Now, visit the App Store, search for Skype and reinstall it once again. Try using Skype now. And the Skype not working on iPhone error should be fixed.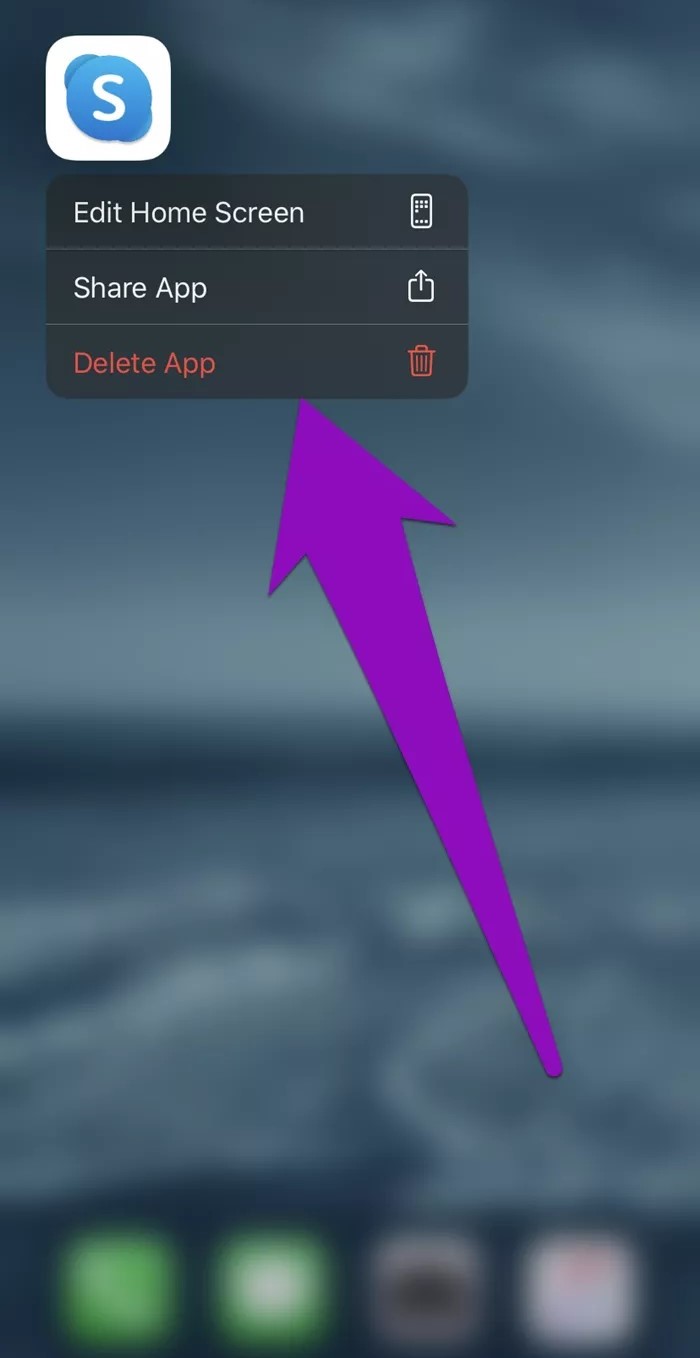 Solution 5: Upgrade iPhone
If you are using an older version of iOS, then you may encounter apps crashing down. If Skype and other apps keep crashing down, then you may not have the latest iOS version. If not, update it right away. Here is what you need to do. You will first have to visit Settings, then go to About, and then click on the Software update. If you see an update available, click on it to update iOS.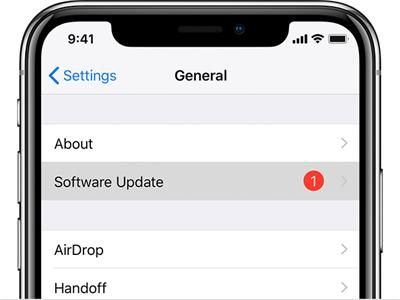 Solution 6: Check Internet connectivity
Skype will need good internet connectivity to function correctly. Check if your device is receiving good internet connectivity. Click on the Wi-Fi option to check first. If you are using cellular data, then check if cellular data is turned on or not. If not, switch it on, and try using Skype now.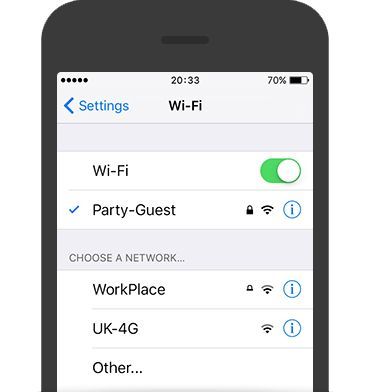 Solution 7: Use TunesKit iOS System Recovery
If none of the solutions works, then for the last resort, you can try using TunesKit iOS System Recovery. This tool will help you get rid of all kinds of iOS system crashes and bugs, like iPhone white screen of death, red screen, green screen, etc. The best thing about this tool is that it is very easy to use, and you can repair most of the iOS problems by using TunesKit iOS System Recovery efficiently and with no data loss.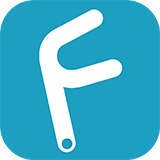 Characteristics of TunesKit iOS System Recovery:
Fix iPhone Skype not working without data loss
Repair different tvOS/iOS issues by yourself
Provide Standard Mode and Advanced Mode
Easy to use with friendly interface
Try It Free
600,000+ Downloads
Try It Free
600,000+ Downloads
Refer to the following steps to repair your iPhone:
Step 1: Visit the official website and download and install the software first. After that, connect your iOS device using a USB cable on the computer where you have downloaded TunesKit iOS System Recovery. Launch the tool once and click on the Standard Mode to begin the repairing process. Standard Mode won't let you lose any data from your device.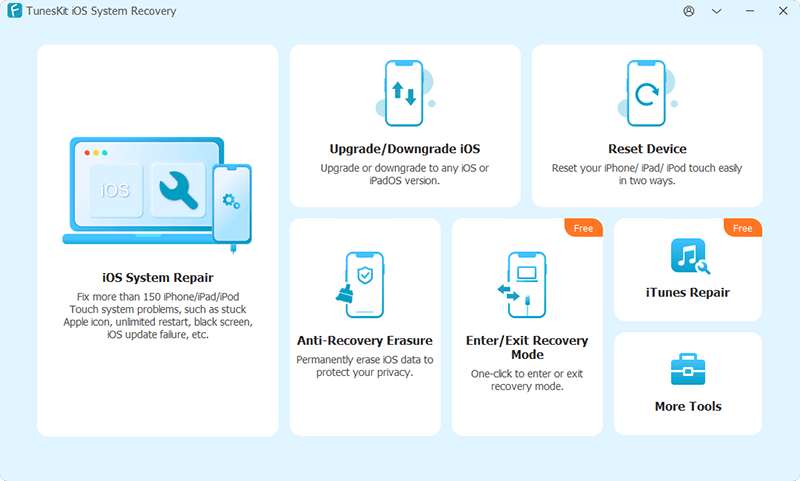 Step 2: You will see the firmware package download option. Before you download it, you should check whether you have connected the right iOS device or not. Once you are sure, click on the download option, and the firmware package will be downloaded.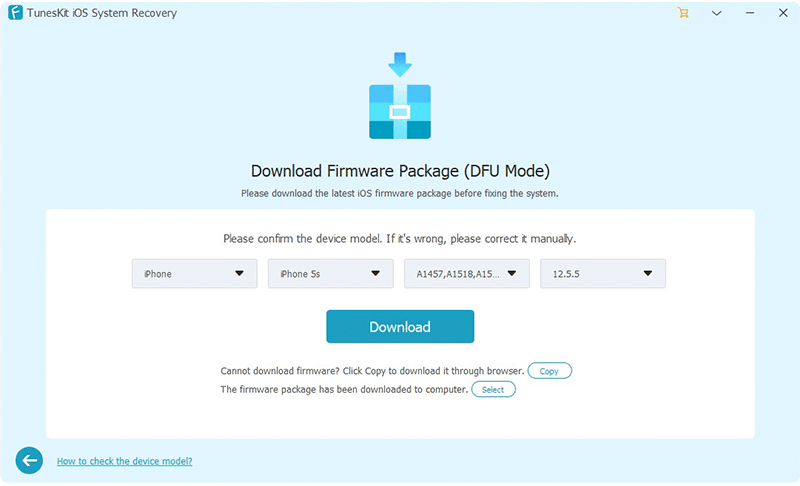 Step 3: After the firmware package is downloaded, you need to click on the repair option to begin the repairing process. Once everything is done, you need to disconnect the device from your computer and check whether you can operate Skype or not.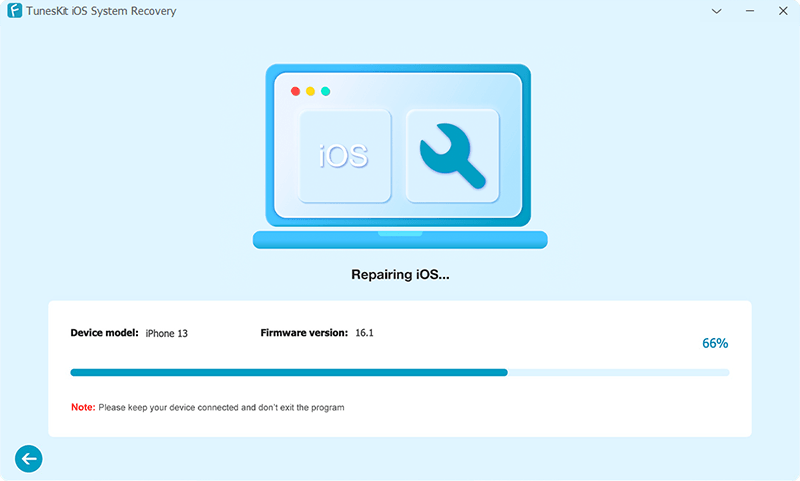 Conclusion
Skype not working on iPhone is not an uncommon problem, and many users often try to search for the solution for this issue. If you are facing a similar situation, try using all of the solutions that we have shared here. If nothing seems to work, then you should try downloading TunesKit iOS System Recovery. This tool can resolve most iOS related issues efficiently to start using your device without any problem.