How to Stop iPhone Keeps Uninstalling Apps
3 mins read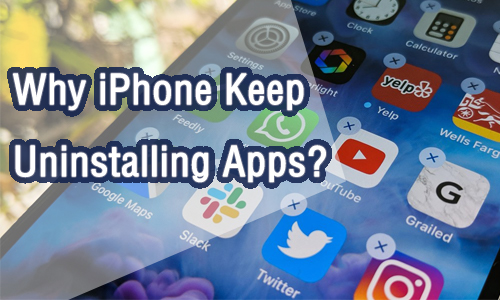 I wonder if you've noticed that some unused apps on your iPhone get deleted without being manually uninstalled. Recently, some iPhone users found that their iPhone keeps uninstalling apps automatically. What's happening? Are there any system bugs in their iPhones? Actually, it's a feature of iOS 11, rather than a bug.
What is it? Why does it automatically delete apps? How to avoid it? You may ask these questions if you have the same experience. Don't worry. This post will give you an explanation and the solution. Let's dive into it.
Part 1: Why Does My iPhone Keep Unistalling Apps
As mentioned above, the Offload Unused Apps feature will make iPhone keeps uninstalling unopened apps at random. This feature was newly added in iOS 11, which can tidy up the storage space on iPhone. When this feature is turned on, unopened apps on your iPhone are automatically deleted to expand the free storage space.
The good thing is that this uninstall doesn't mean that it will permanently delete the app and data. The app data will be saved and the uninstalled apps will remain on the home screen, but in grey with a cloud symbol nearby. When you reinstall the app, the data will be restored so you don't have to worry the data loss.
Part 2: How to Turn off iPhone Keeps Uninstalling Apps
The Offload Unused Apps feature does not default on iPhone and can be toggled off manually. In general, this feature needs to be turned on by hand, but it may be turned on automatically when upgrading to new iOS, according to the reports. Therefore, suppose you have enabled the feature, we will show you how to stop apps keep uninstalling on iPhone by disabling the Offload Unused Apps feature.
2.1 How to Stop iPhone Apps Keep Uninstalling
Step 1: Open your iPhone and go to Settings.
Step 2.: Swipe down and click on App Store.
Step 3.: Scroll down and you will see the Offload Unsed Apps button. Simply turn off the button and you can stop iPhone apps keep uninstalling.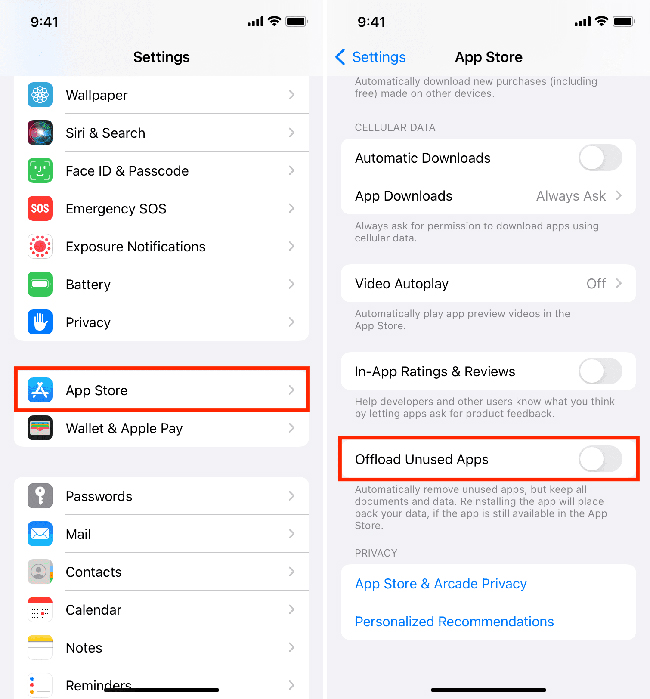 2.2 How to Reinstall Offload App
The offloaded apps can be reinstall easily, and you can refer to the steps below.
Step 1: Go to Settings and tap General.
Step 2: Scroll down and click on iPhone Storage, then choose the app you want to reinstall, and then press Reinstall App.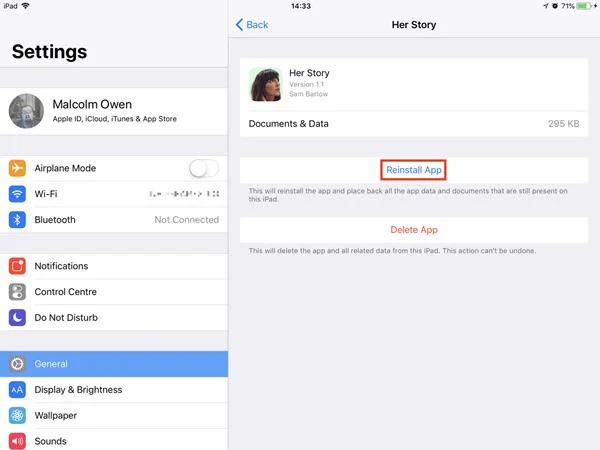 Part 3: Extra Tip: Repair iOS System without Data Loss
When your iPhone runs into any iOS problem, it can be solved perfectly with the help of the additional iOS repair software, called TunesKit iOS System Recovery. Also, the tool can fix different issues that occur on your iPhone, iPod, iPad, or Apple Tv, such as shortcuts not working, black screen, white screen, frozen at Apple logo, etc. Plus, it comes with two repairing modes, Standard Mode, and Advanced Mode. Each is capable of fixing iPhone issues seamlessly without data loss. .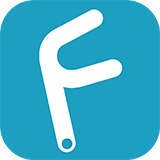 Features of TunesKit iOS System Recovery
Fix iOS issues with simple steps
Repair iOS system on iPhone, iPod, iPad, and Apple TV
Provide two modes to fix iOS problem
Supports the latest iOS versions including iOS 15
Try It Free
600,000+ Downloads
Try It Free
600,000+ Downloads
Here are the simple steps to show you how to fix iOS problem with TunesKit iOS System Recovery.
Step 1: Connect your iOS device to a computer with a USB cable, and launch TunesKit iOS System Recovery on your computer. Then click on the Start button.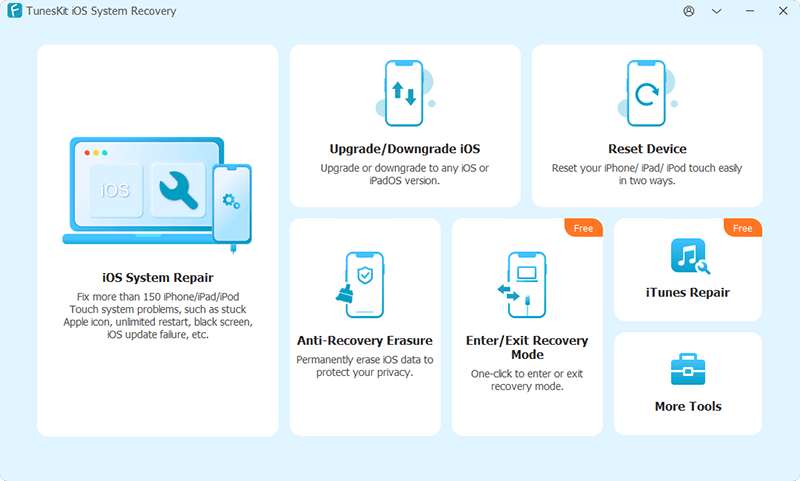 Step 2: To fix the iOS issue, you are able to select Standard Mode(without data loss) or Advanced Mode(need to backup data first) depend on your needs.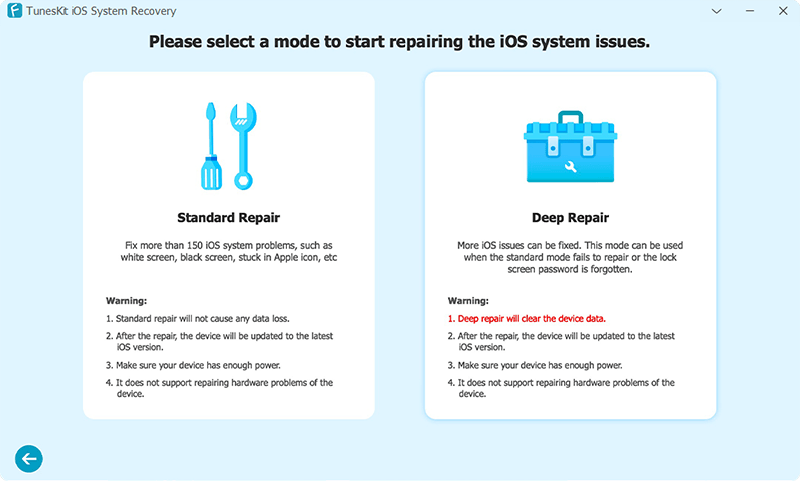 Step 3: Next, you should download a appropriate firmware package by hitting the Download icon. After that, you should click on the Repair Now icon to fix the issue.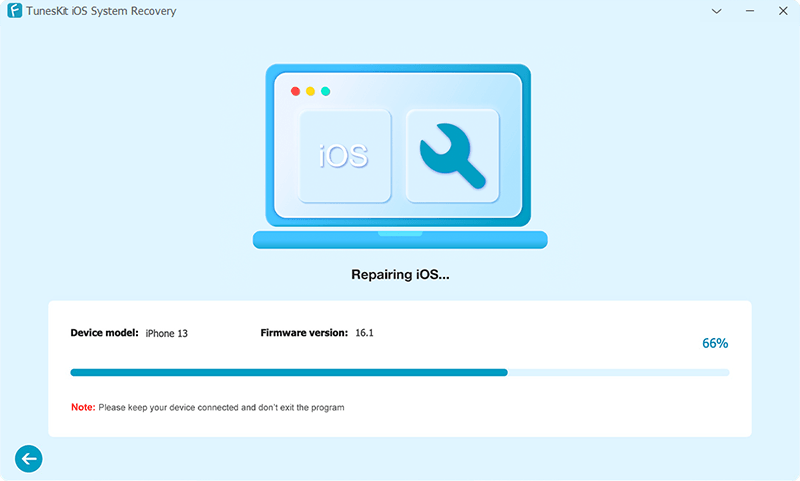 Part 4. Summary
I'm sure you won't be worried about your iPhone keeping uninstalling apps after reading this article. This Offload Unused Apps feature is derived from iOS 11 and is designed for you to increase the storage space on your iPhone when there is not enough free space. And you can disable it by following the steps above.
We also recommend TunesKit iOS System Recovery, a trustworthy iOS repair tool, to help you fix any problem effectively on iOS devices without data loss. And it will be grateful if the TunesKit tool becomes your first pick to repair the iOS issue.