Does iPhone Automatically Change Time Zones?
4 mins read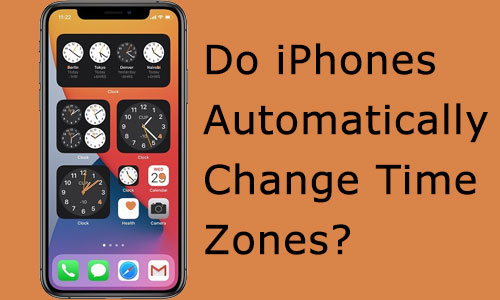 It's important that your iPhone is at the correct time to be able to give the accurate time when checking the time or setting alarms on a daily basis, especially when traveling abroad for business or pleasure. When you are in another country, I am sure you will be using your iPhone to check the local time. So you may be wondering 'Do iPhones automatically change the time zones?'
The answer is yes, but only if you have previously set your iPhone to change the time zone automatically. If you don't know how to enable this option, you're in the right place. In this post, we will show you how to set time zones automatically as well as troubleshoot time zone settings-related problems.
Part 1: How to Set Up iPhone Change Time Zones Automatically
iPhone is equipped with the ability to automatically calibrate your local time zone. By default, the date and time visible on your iPhone are set automatically based on your location, but it is not uncommon for some users to inadvertently turn this feature off.
To turn on iPhone change time zone automatically, go to Settings > General > Date & Time, then turn on Set Automatically.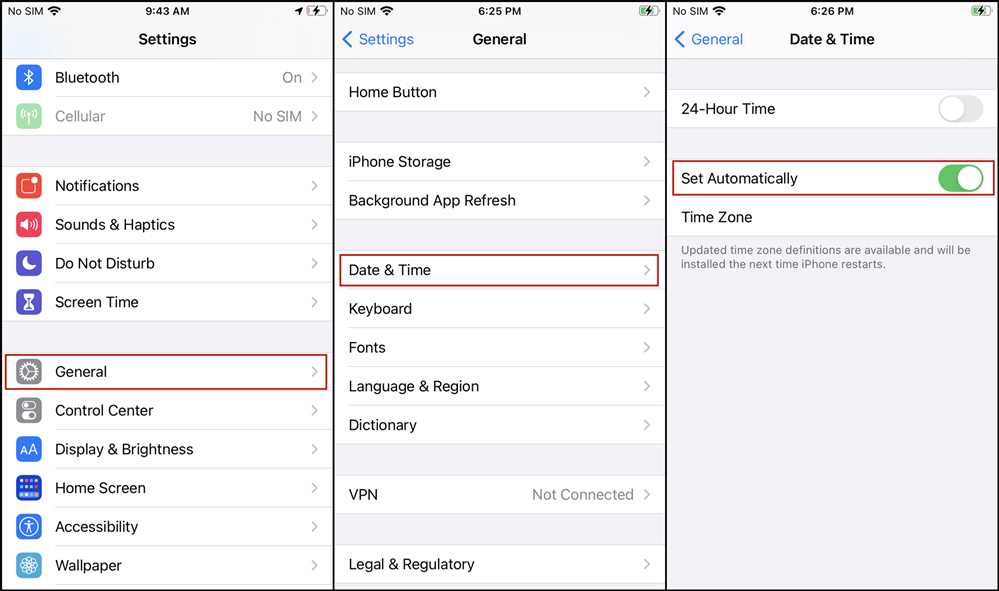 Part 2: How to Change Time Zone on iPhone Manually
Alternatively, you can manually change the time zone on your iPhone. As the automatic time synchronization feature requires your iPhone to be connected to a stable network, it may display the wrong time and date when the connection is poor, which in turn can have an impact on your life or work. In this case, you can simply change iPhone time zone, time, and date by yourself.
To change iPhone time zone manually, go to Settings > General > Date & Time, the toggle off the Set Automatically option and select the preferred time zone.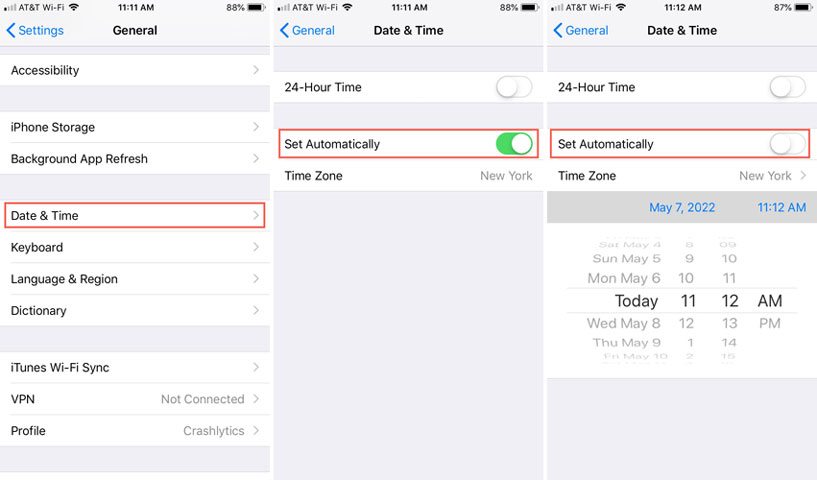 Part 3: Part 3: Why Can't I Turn Off the Set Automatically Option
When you try to disable the Set Automatically option but find that the button is greyed out, preventing you from successfully turning it off, then you may have enabled the Screen Time feature. In this case, only disabling the Screen Time option will allow you to continue to toggle off the Set Automatically option. Make sure you haven't forgotten your Screen Time passcode, as the Screen Time feature requires you to enter the passcode before you can access it.
To turn off Screen Time option, go to Settings > Screen Time, then enter your passcode and click on Turn off Screen Time.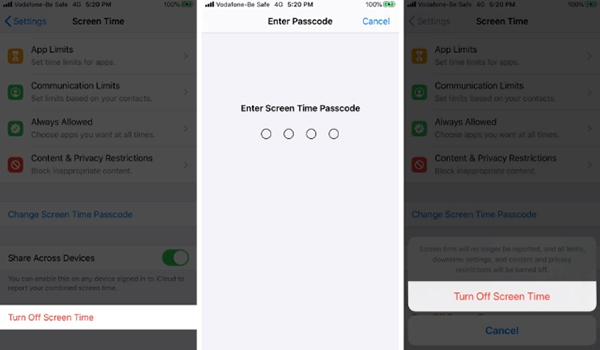 Part 4: Extra Tip: How to Fix iPhone Won't Change Time Zone Automatically Caused by System Issue
You may ask: 'Why did my iPhone not changing time zones' if your iPhone fails to adjust the time and date after the setup and keep displaying the wrong time. Most likely, your iPhone's system issues or bugs are causing this problem. Therefore, you will need to use a professional third-party iOS repair tool to fix this issue, such as Tuneskit iOS System Repair.
TunesKit iOS System Recovery is capable of fixing more than 150 iOS problems without data loss, including iPhone cannot change time zone automatically, screen time not working on iPhone, iPhone being stuck on estimating time, etc. Besides, it's compatible with Windows and Mac, allowing you to connect and repair various iOS devices, such as iPhones, iPad, iPods, Apple TVs, and more. Learn more on how to fix iPhone cannot change time zone automatically caused by system bugs.
Step 1: Launch TunesKit iOS System Recovery on your computer. Then connect your iPhone with computer using a lightning USB cable.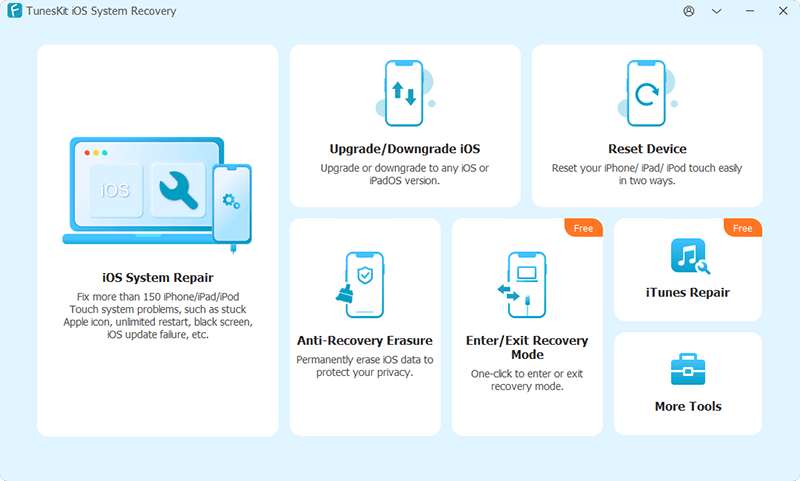 Step 2: Click on the iOS System Repair option and hit Start, then follow the prompts to put your iPhone into recovery mode. Download Firmware package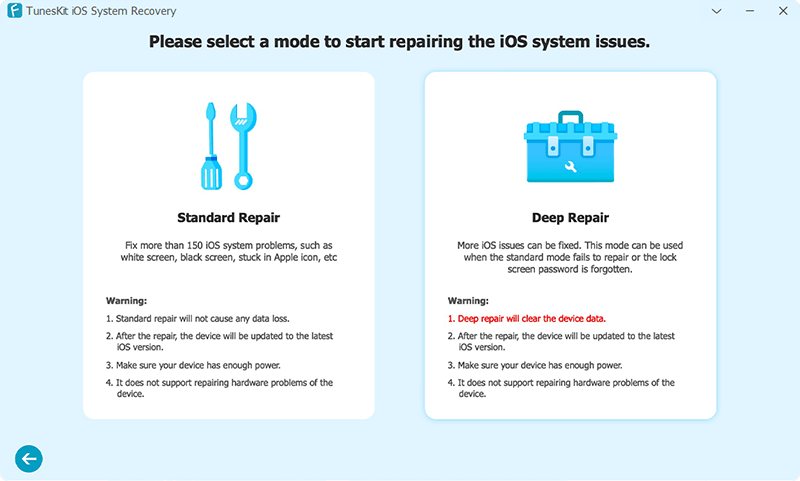 Step 3: Check the information about your device. Next, tap the Download button to let the program download the firmware package matched with your device.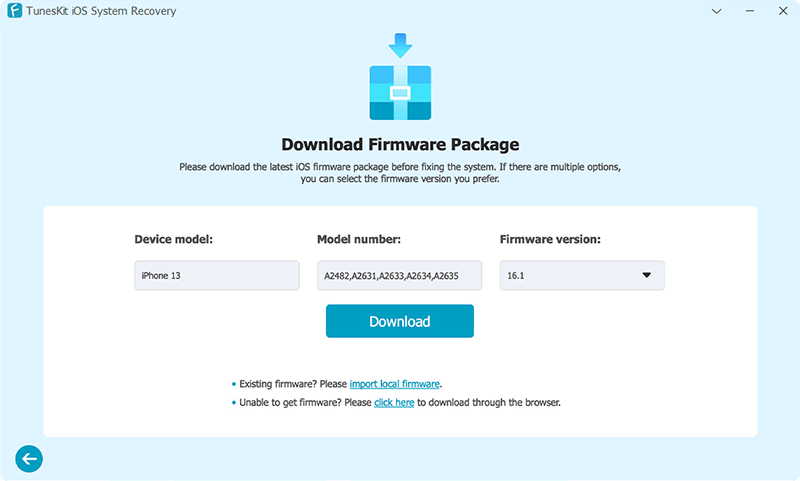 Step 4: When you have downloaded and verified the firmware package, hit the Repair button to fix the iOS issue.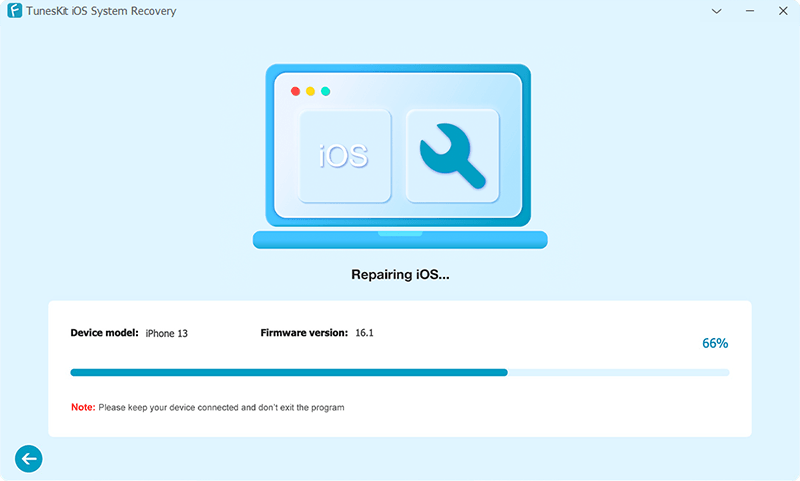 Part 5: Summary
In conclusion, it's available to make iPhones automatically change time zones to synchronize the time and date, which can enable you to check and keep on with the correct time on your iPhone. Also, we discuss why my iPhone doesn't change time zone after setting it up. We believe this is caused by the Time Screen setting or system glitches. If your iPhone cannot change time zones automatically caused of system issues, TunesKit iOS System Recovery will assist you in fixing the problem without data loss. Feel free to leave your comments below if you have any questions or suggestions.