How to Fix iPhone 12 Keeps Freezing?
6 mins read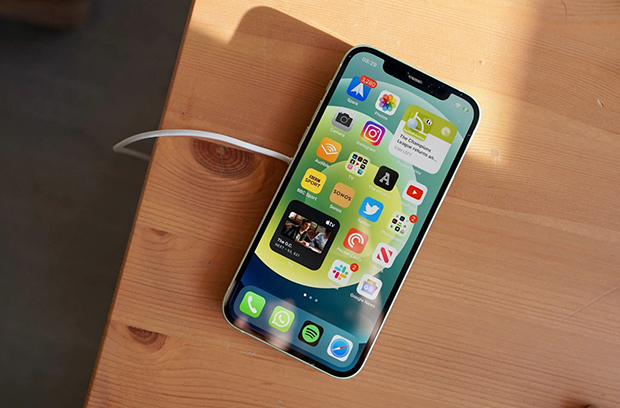 Freezing is an average and inescapable issue on the iPhone. Sometimes, when we use an app on it, enjoy music or watch videos as usual, the device freezes out of expectation. What's more, there are plenty of iPhone 12 users who say their devices keep freezing up and randomly restarting every five minutes. Have you tried to force restart and update your iPhone 12? If you've tried these and your iPhone 12 is still not working as it used to, your iPhone 12 may be stuck with some knotty issues. This post will explain why the iPhone 12 keeps freezing and provides you with effective methods from all dimensions to successfully restore your iPhone 12.
Part 1: Why does my iPhone 12 keep freezing?
The factors that cause the iPhone to consistently freeze can be broken down into a number of areas: apps, storage space, system issues and hardware issues. These are the ones most likely to cause your iPhone 12 freezing.
1. The installed apps are not compatible with the iPhone 12. Some apps are not compatible with the iPhone 12, especially those that require a lot of memory. Installation or use of apps that are not compatible with your iPhone can also cause freezing.
2. The iPhone is out of storage. There's not enough room for the system to run, and if you run out of storage on your iPhone 12, your device will freeze.
3. System issues. Bugs in the iOS software you installed on your iPhone 12 can also lead to the device freezing. Other system issues are also the factor causing a frozen iPhone 12.
4. Hardware Problems. If your iPhone has been flooded, dropped, or otherwise damaged, they may cause hardware damage on your iPhone 12.
Part 2: How to fix iPhone 12 keeps freezing?
Solution 1: Force Restart iPhone
Force restart is the most common used method by iPhone users when the device keeps freezing. Without data loss, force restart can clean out the cache and give your iPhone a complete refresh, freeing your iPhone from glitches such as black screens and iPhone 12 frozen. To force restart your iPhone 12, you need to press the Volume Up button and release it quickly, and move on to press Volume Down and release it, press and hold Side Button until the Apple logo appears, then release the button.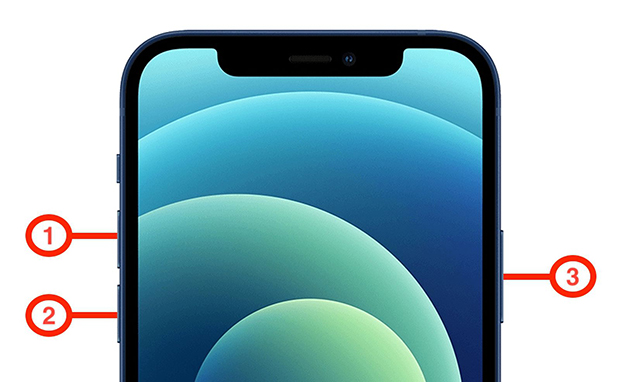 Solution 2: Close all the running apps
A lot of apps running in the background simultaneously take out so much running space and make your device freeze when you use an app or other features on iPhone. You should close all the running apps in the background and free up the system running space. Swiping up to close all the running apps might be helpful to fix the temporary freezing on your iPhone 12.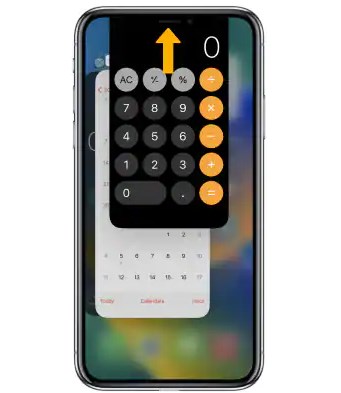 Solution 3: Update iOS
The installed iOS software on your iPhone 12 may run into bugs and cause a frozen screen. To fix those bugs randomly happen on users' devices, Apple will regularly release the iOS version to help users to fix the bugs. So, by updating the iOS version, you can fix your frozen screen on iPhone 12. Here comes two tips to tell you how to update your iOS version.
Update the iOS version on your iPhone:
1. Navigate to Settings.
2. Tap General.
3. Select Software Update.
4. Tap Download and Install. And you can get rid of iPhone 12 freeze.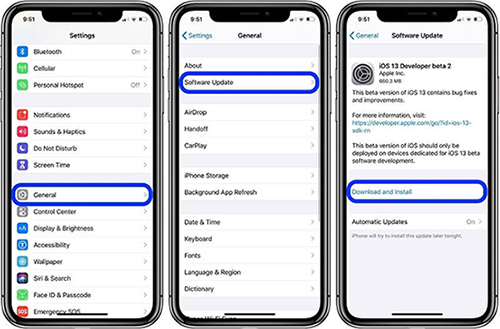 Update the iOS version via iTunes:
1. Launch iTunes and connect your iPhone 12 to the PC with a USB cable.
2. Tap on the small iPhone icon on the interface to find your device.
3. Go to Summary, and you can see Check for Update. By clicking it, you can update your iOS version on your iPhone 12 if your screen keeps freezing and cannot do anything.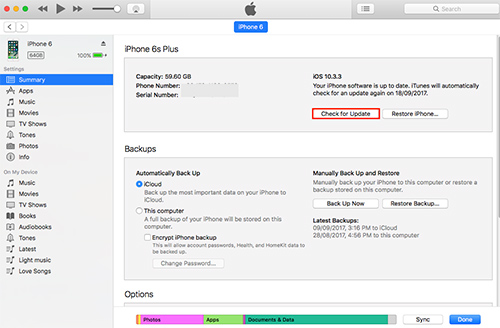 Solution 4: Fix the freezing iPhone with a system repair tool - TunesKit iOS System Recovery
Using an iOS system repair tool to give your iPhone system a complete and deep repair, which can help you totally fix the frozen iPhone 12. TunesKit iOS System Recovery specializes in fixing various screen issues, like white and black screen, frozen screen on iPhone, green line on screen, purple screen and more screen issues happening on iPhone, iPad and iPod touch. This multi-functional tool can fix up to 150 problems on the iOS system. With the intuitive interface and easy operation, TunesKit iOS System Recovery has successfully assisted many users to fix their broken screens, such as the iPhone 12 keeps freezing.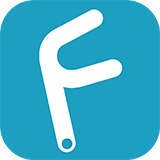 Key Functions of TunesKit iOS System Recovery
Fix 150+ iOS issues on iPhone, iPad, iPod touch
Simple interface & Easy to use
High success rate & Unlimited usage within validity period.
Compatible with the latest iOS 16
Try It Free
600,000+ Downloads
Try It Free
600,000+ Downloads
In the following, you will see the detailed guide showing you how to fix your frozen iPhone 12 with TunesKit iOS System Recovery.
Step 1:

Connect Your iPhone

You should connect your iPhone 12 to the computer before you start to fix the frozen screen. And what you should pay attention to is that the connection should keep in place before all the process is done. Make sure all is ready, then you can move on to click iOS System Repair on the interface.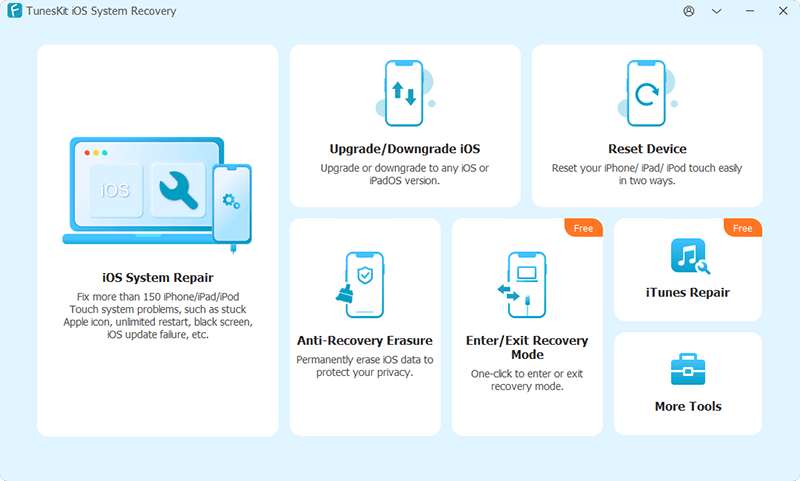 Step 2:

Choose Repair Type

Next, select Other Problems . Go ahead, and Standard Repair and Deep Repair show up. The former one can fix most of the iOS issues and without data loss, recommended first. And the latter is to give your iOS system a deep repair and fix the tough issues that cannot be fixed with the standard one, but, it comes with data loss. Select one suitable and move on.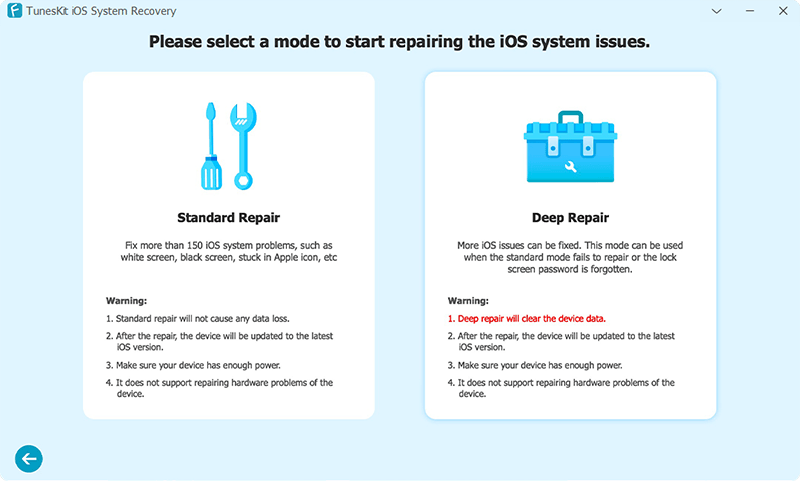 Step 3:

Begin to Repair

On this page, you should check the info of your iPhone 12 detected automatically by the tool, and download the firmware package. It will start to verify the firmware package once it's downloaded. Go to click Start when the verification is finished, and it starts to fix your iPhone 12 keeps freezing.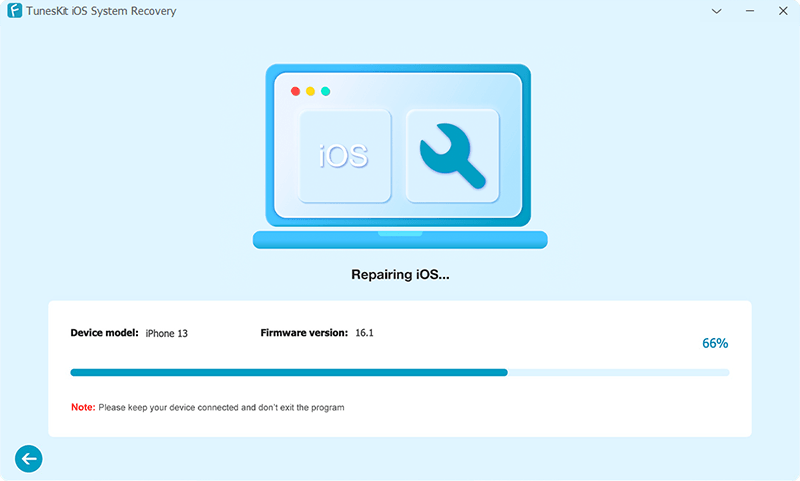 Solution 5: Check your iPhone storage
Running speed and smooth operation hinge on the iPhone storage and its use time. That's why a new iPhone comes with a high running speed and smooth operation. As you add more and more programs and apps, your iPhone will get slower and even the screen keeps freezing. So, your frozen screen may be caused by insufficient iPhone storage. Go check and free up your storage space with the steps here:
1. Go to Settings.
2. Tap General.
3. Select iPhone Storage.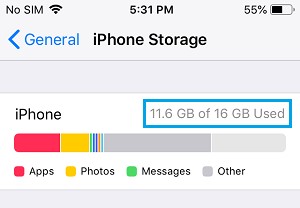 Solution 6: Find support from Apple
If the hardware of your iPhone 12 is broken, you cannot fix it by yourself. You should ask Apple for support, and they will change the new hardware for your iPhone 12. The frozen screen will be restored once the hardware is replaced as a new one. So, take your purchase proof and go to the Apple Store offline if all the solutions here are not working for you.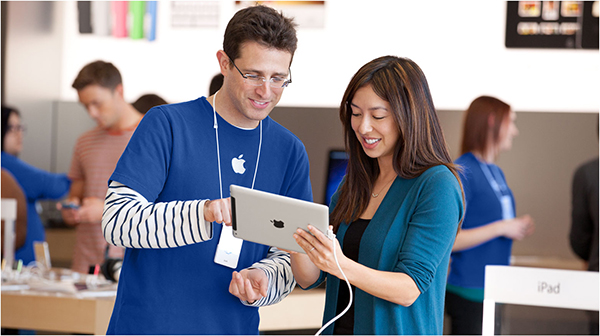 Part 3: Conclusion
With the effective methods and the recommended iOS system repair tool, you don't need to worry about if iPhone 12 keeps freezing. In general, your frozen screen can be fixed with a force restart or an iOS update, as many people have successfully fixed frozen iPhone 12s with both methods. If they are not working for you, you should repair your iOS system with TunesKit iOS System Recovery. Please let me know if you have any questions of this tool.