2 Ways to Downgrade iOS 13 to 12
4 mins read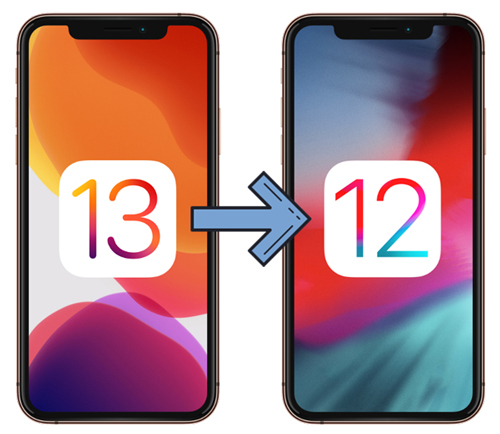 As the successor, iOS 13 is Apple's newest and supreme mobile operating system that surprises us users several astonishing new features, for instance, dark mode, new volume HUD, etc. Though scheduled to be released in this month, iOS 13's beta version has already been used by many iPhone users. Some of the users are, however, not very satisfied with the iOS 13 beta and want to downgrade to iOS 12. If you are one of them, then you are very lucky because we will tell you how to downgrade iOS 13 to 12 in the 2 easiest methods.
Downgrade iOS 13 to 12 with iTunes
Preparation before downgrading iOS 13 to 12
iTunes provides the function to let users downgrade iOS. But this downgrade is essentially an iTunes restore which will erase all your iPhone data, so it is necessary to back up data before starting. A simple back up alone won't be sufficient enough, because it will get overwritten by new backup. To prevent this trouble, you should make sure the backup is archived properly.
When you have finished backup, follow the guide below to downgrade.
A step-by-step guide to downgrade iOS 13 to 12
Step 1First, visit ipsw.me where you can download the IPSW file for your device. After this, open "Settings" on your device, go to "iCloud", and turn off "Find My iPad" or "Find My iPhone ".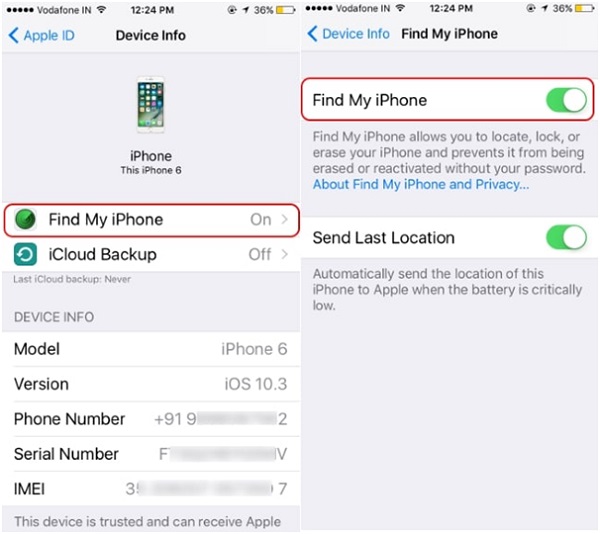 Step 2 After connecting your device to a PC / Mac, open iTunes, move to the "Device" icon, and on the left panel choose "Summary".
Step 3Usher your device into the Recovery Mode. Here is a guide of entering recovery mode for different models of iPhone.
Step 4In the iTunes on your desktop, select the Restore button, and follow the instructions to proceed with the downgrading. Eventually, a white welcome screen will show up, signaling that the device is restored back to iOS 12.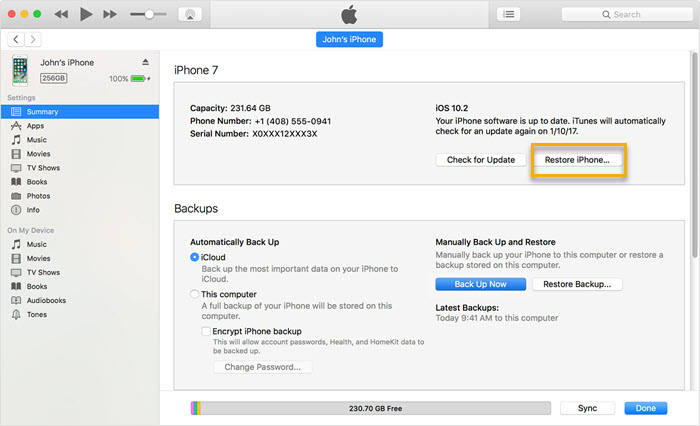 Downgrade iOS 13 to 12 with TunesKit iOS System Recovery
The previous solution sounds too complicated? Don't worry, we have a far easier option.
TunesKit iOS System Recovery is one of the best iOS system recovery software. Its provider guarantees to solve 30+ iOS issues with 3 easy steps. Most importantly, your data will remain intact after the recovery, and the problem makes you feel disappointed about iOS 13 Beta may be resolved in the recovery process. And that is the reason we choose this software. It is also able to downgrade iPhone from the latest beta version to the last stable version without any data loss
The rest main advantages of this software as well as its free trial downlinks are listed below.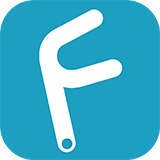 TunesKit iOS System Recovery Key Features
Downgrade iOS to the last stable version
User-friendly interface
3 quick steps to finish the downgrading
No data loss in the Standard Mode
Lowest price among similar products
Try It Free
600,000+ Downloads
Try It Free
600,000+ Downloads
Tutorial of using TunesKit iOS System Recovery
This tutorial will tell you how to use TunesKit iOS System Recovery to downgrade iOS. It would be best if you can download the software from the links above and experience its efficiency and convenience yourself.
Step 1
Open TunesKit iOS System Recovery and connect your device to the PC / Mac (make sure the connection is stable in advance). Press the Enter Recovery button to let your phone enter the recovery mode, then just click the Start button to proceed.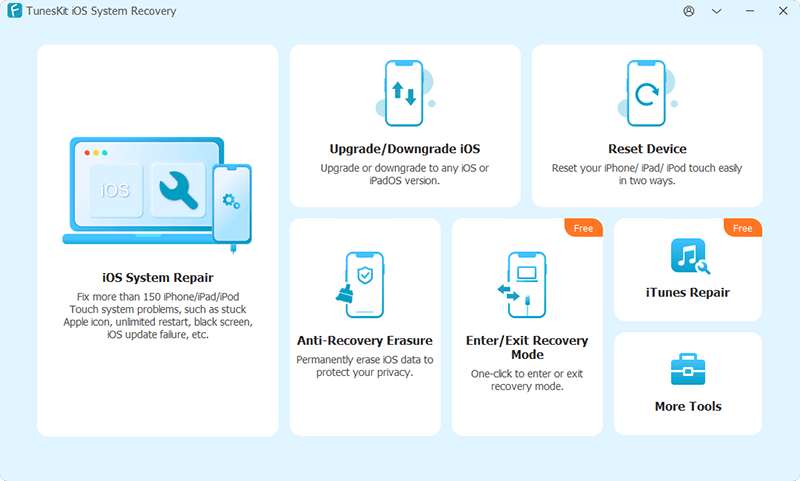 Step 2
Click the Standard Mode so that the downgrading will cause no data loss. Be aware not to choose the Advanced Mode because it is designed to fix the complicated problems and will erase all your personal data. Press the Next button to continue.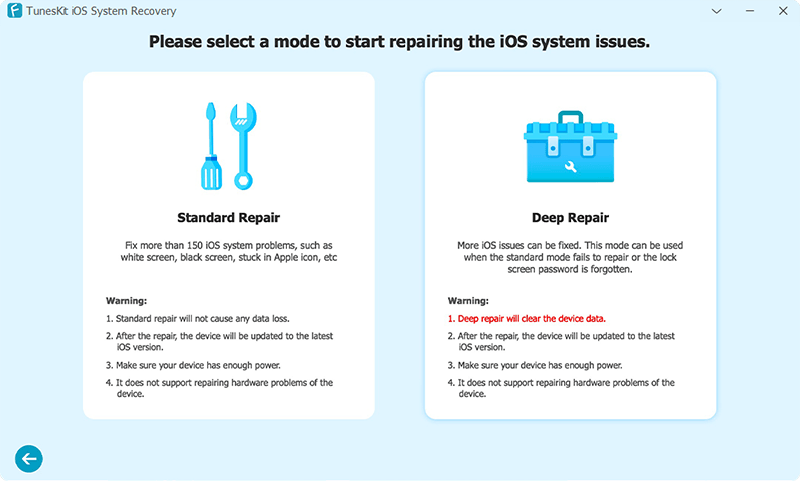 Step 3
In the Download Firmware Package window, check all the info of your device to make sure everything is correct. Note that circled box need not to be changed.Then click the Download button to download the firmware of iOS 12.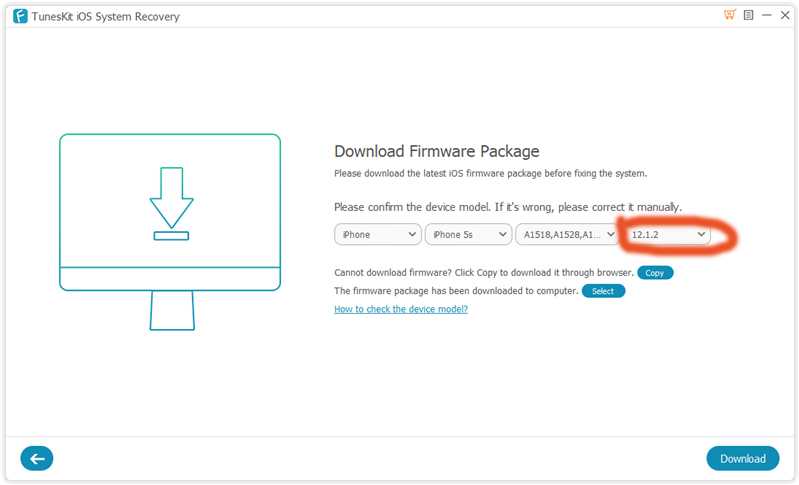 Step 4 Click the Repair button to start downgrading iPhone. Be careful not to disconnect the device with your computer or it might brick. By the time it finishes, iOS on your device should be back to iOS 12.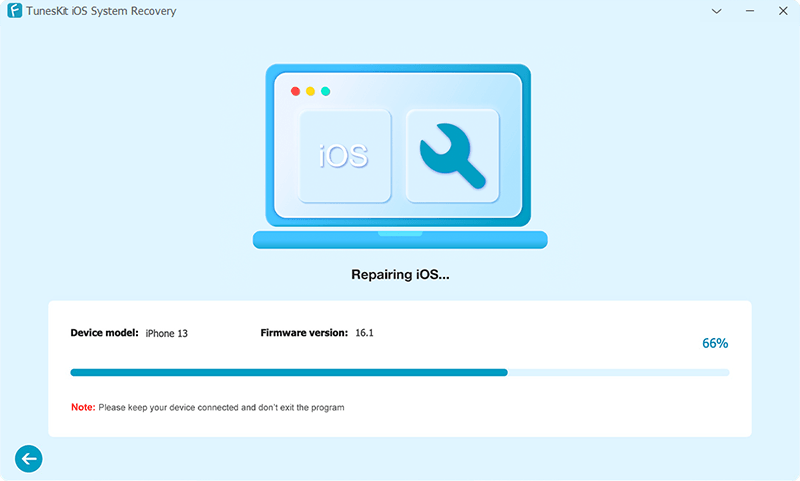 Should the Standard Mode Fail
If the Standard mode fail to downgrade, you will have to use the Adavnce Mode, in which the whole downgrading process will be the same as the Standard Mode. However, don't forget to back up the data first, because your data will get erased.
Bottomline
These two methods above are both proven to be effective, though the latter one is more efficient and easier to conduct. Using TunesKit iOS System Recovery, you don't have to back up the data on your iPhone and then recover the data. Whichever the way you prefer, we sincerely hope that you have fully understood how to downgrade from iOS 13 to iOS 12.