How Long Does It Take to Erase iPhone
6 mins read
Erasing an iPhone is performed in various cases, like protecting privacy or troubleshooting. Whatever the purpose you have, you may wonder how long does it take to erase iPhone. The duration it takes to reset an iPhone can differ depending on the method used, device model, amount of data, and its age. Additionally, some issues may occur while erasing your iPhone. This post will talk about the time of erasing and guide you on solving other related issues.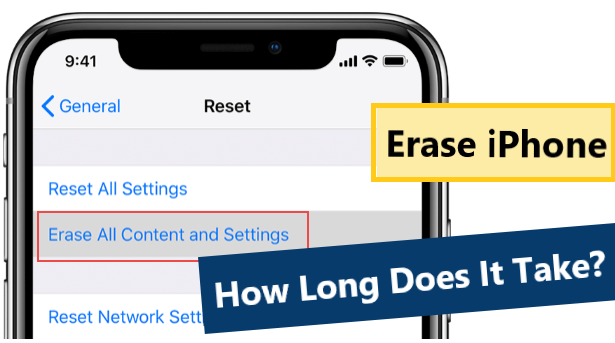 Part 1. How Long Does It Take to Erase iPhone
The duration required to erase iPhone can be different based on several factors, such as the contents and the iPhone models. You can erase your iPhone in 3 common ways, and the process is under 15 minutes in general. Here we are going to introduce the steps and how long does it take to erase iPhone in each of them.
1. Erase iPhone via Settings
Erasing iPhone means factory reset, which will wipe all the contents and settings on your iPhone. Go to Settings > General, and tap on "Transfer or Reset iPhone". Click "Erase All Contents and Settings". The process will be done in a few minutes no longer than 10 minutes to erase your iPhone.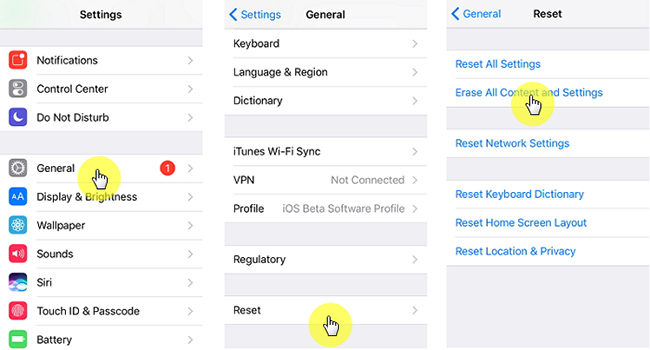 2. Erase iPhone via Find My App
Erasing iPhone on Find My App is rapid, taking you less than 5 minutes. Launch Find My App, tap on "Devices" and select your iPhone. Then click on "Action" and "Erase iPhone". It's worth mentioning that erasing iPhone via the Find My feature only works when it's connected to Wi-Fi, and the process needs a stable connection.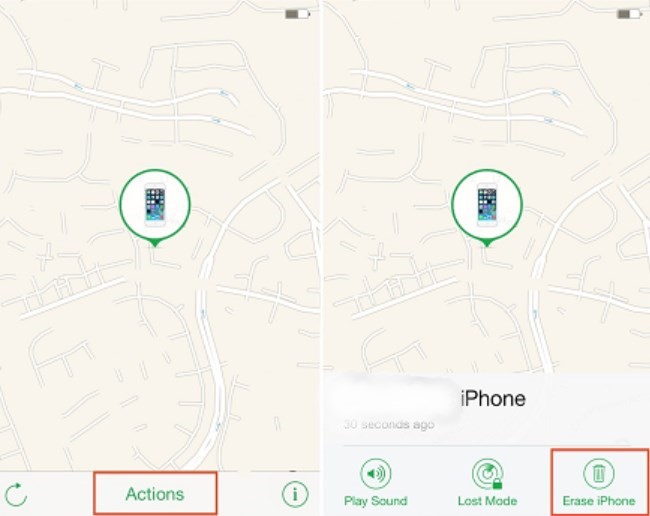 3. Erase iPhone via iCloud Website
Using the Find My feature can erase your iPhone remotely, you can also go to the iCloud website. Enter "Find iPhone", there's an option to erase the iPhone. So how long does it take to erase iPhone from iCloud? It usually takes 10-15 minutes, which is longer than erasing on the app. If the network connection is not stable, it might take longer.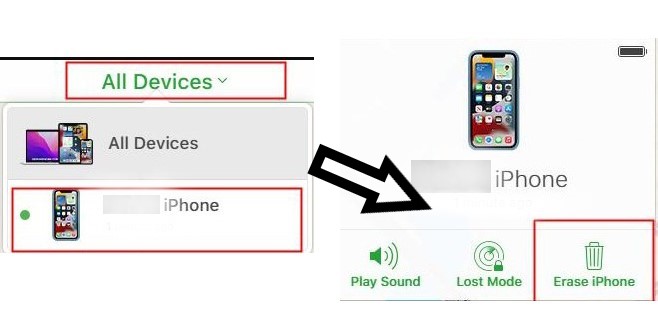 Part 2. Erase iPhone via TunesKit
If you have taken more than an hour to erase your iPhone, or it is still pending, you need to change the method or fix the issue first. And to make the matter worse, you might forget your passcode. Use TunesKit iOS System Recovery to erase your iPhone easily even without passcode! It is an effective third-party tool to reset your iPhone with no hassles, and you can also fix the issues that slow your erasing process.
TunesKit iOS System Recovery is a professional program for iOS system repair, that is able to fix more than 150 problems. It can be your ideal choice to fix common issues after the iOS 17 update, black screen, being stuck in Recovery Mode, etc. And most of them can be resolved without data loss. It is compatible with the latest iOS 17 version, and Windows and Mac are both supported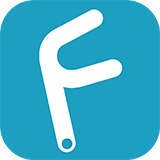 Key Functions of TunesKit iOS System Recovery
Fix 150+ iOS issues on iPhone, iPad, iPod touch
Simple interface & Easy to use
High success rate & Unlimited usage within validity period.
Compatible with the latest iOS 17
Try It Free
600,000+ Downloads
Try It Free
600,000+ Downloads
Here's a stepwise guide for you to erase your iPhone via TunesKit:
Step 1

Connect Your iPhone

Launch TunesKit iOS System Recovery on your computer. Then connect your iPhone to the computer. Select the Reset Device to continue.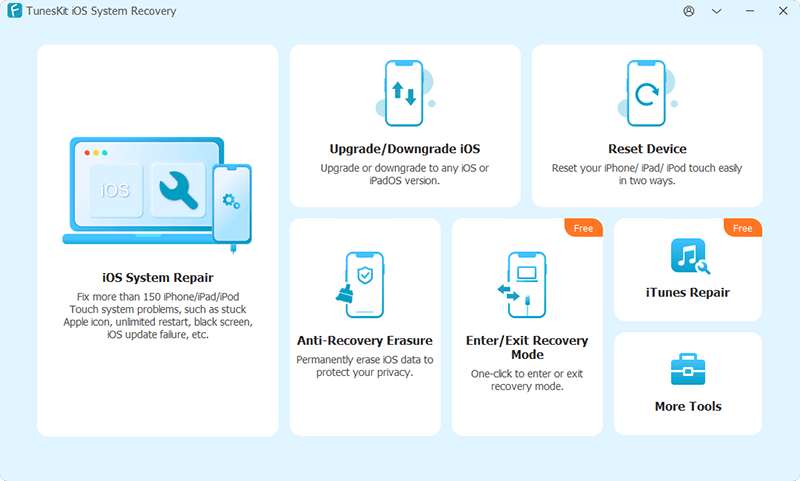 Step 2

Select Reset Mode

There are Standard Rest and Factory Reset. The former won't cause data loss, which restores the default settings to troubleshoot some issues. To erase all the contents and settings on your iPhone, you should click on the Factory Reset button.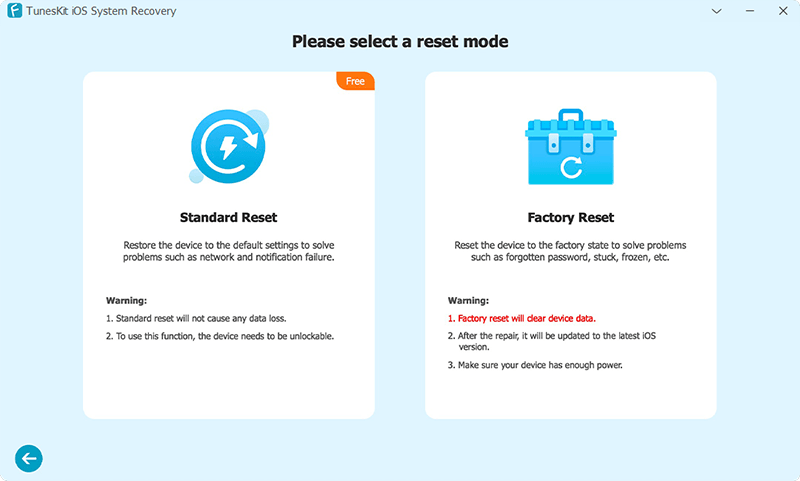 Step 3

Put Your iPhone into Recovery/DFU Mode

You need to put your iPhone into Recovery/DFU Mode following the on-screen instructions. If you have trouble putting your iPhone into Recovery Mode, go back to the main interface and click Enter/Exit Recovery Mode. It can help you with one click.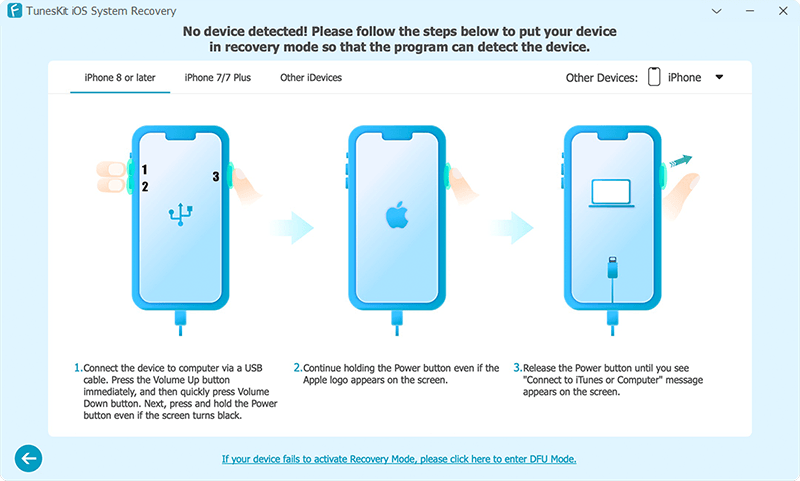 Step 4

Download Firmware and Erase iPhone

After confirming the device information on the screen, tap on Download to download the firmware package. Then, hit Start Factory Reset to erase your iPhone.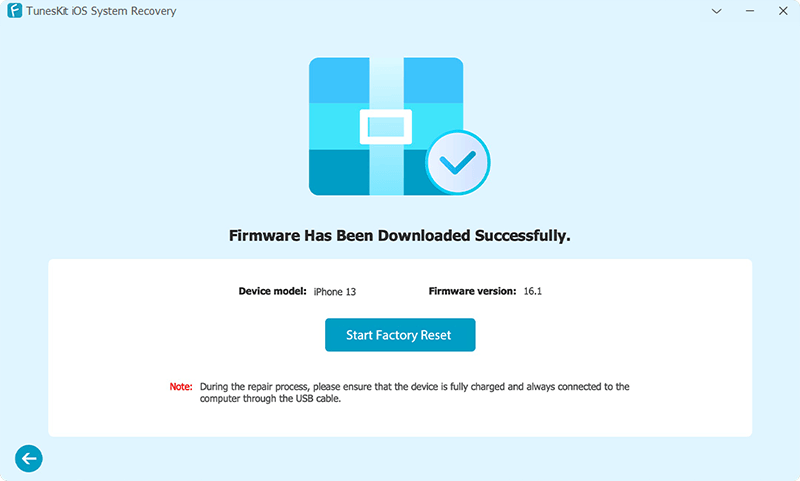 Part 3. FAQs about Erasing iPhone
Q1. What is the difference between iPhone reset and erase?
Reset All Settings: The settings like network settings, the keyboard dictionary, location settings, privacy settings, and Apple Pay cards will be reset to their defaults. No data are deleted.
Erase All Content and Settings: It is also known as factory reset, and it will wipe all of your content and settings permanently. You should back up your iPhone before you begin.
Q2. How can I confirm if my lost iPhone has been erased?
If your iPhone is online when you choose to erase it, the iPhone will be erased remotely and a confirmation email will be sent to you. If the iPhone is offline at that time, when it is online next time, the process will begin.
Summary
We've discussed how long does it take to erase iPhone in several ways. If things go well, you can erase your iPhone under 15 minutes. However, you require another solution when it takes too long to erase. TunesKit iOS System Recovery is a reliable solution to get you out of the issue of erasing iPhone, which can do a good favor!