Fix Hotmail Not Working on iPhone with Simple Tricks
4 mins read
Hotmail is one of the most helpful used email services among users in this fast-paced world. Hundreds of millions of people use it to send emails every day, it's difficult to imagine a world where email doesn't exist!
However, it's not so hard to encounter that every once in a while, Hotmail issue occurs, not sending or accepting emails, etc. Such an issue can be very distressing especially when you are in a hurry to send an email. To learn more about why is Hotmail not working on iPhone and how you can fix it relatively quickly, continue reading the post.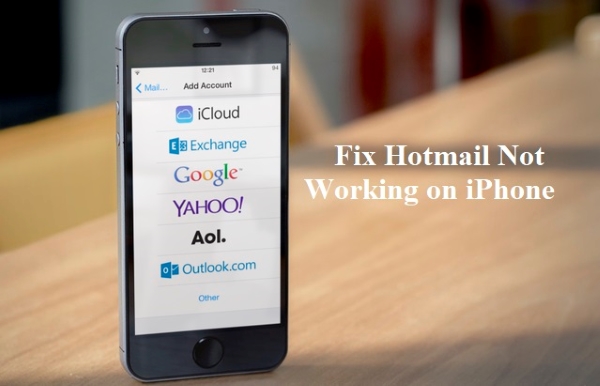 Part 1: Why Is My Hotmail Not Working on iPhone?
There could be several factors responsible for Hotmail not working on iPhone 5, iPhone 7, or iPhone 13. The list of most possible reasons is noted below:
1. A bad internet connection might be running on your phone.
2. Using an outdated Hotmail version could also trigger Hotmail not working on iPhone.
3. Invalid login credentials can also stop you from accessing your Hotmail Mail.
4. Too many caches and cookies stored on your iPhone.
5. Improper configuration of email.
6. Most probably, the iOS system might be the culprit. Thus, always recommended to look at the system issue.
Part 2: How to Fix Hotmail Not Working on iPhone?
Method 1: Use TunesKit iOS System Recovery [100% Safe]
If Hotmail is not working due to a problem with your iOS system, we recommend that you turn it over to third-party software. TunesKit iOS System Recovery is suitably the most helpful iOS repairing service that provides many valuable features and services to the users to get rid of more than 150 iOS issues without data loss. It offers a smooth and hassle-free way of fixing iDevice stuck or the app not working problem to its users, such as Twitter not working on iPhone, iPhone alarm not working or iPad keeps crashing, and more.
Follow the tips below to get Hotmail back to normal and running again.
Step 1

Get the program on your computer and run it

Hit the Start option to continue, and you will see the next interface.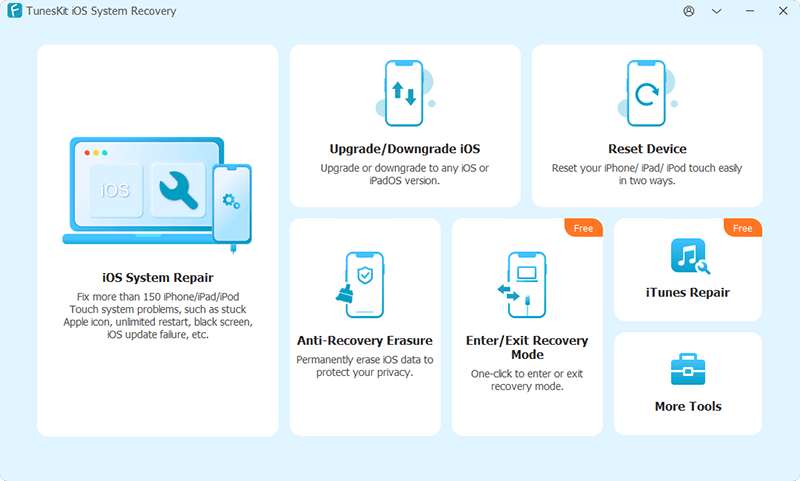 Step 2

Connect your iPhone to the computer by USB cables

Choose Standard Mode that fixes the most common system issues without losing any data.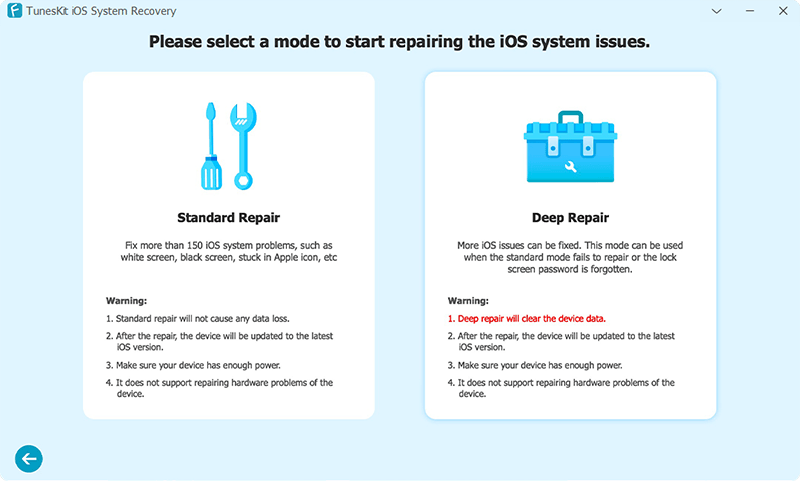 Step 3

Download correct firmware package

You need to ensure the internet connection is stable while downloading.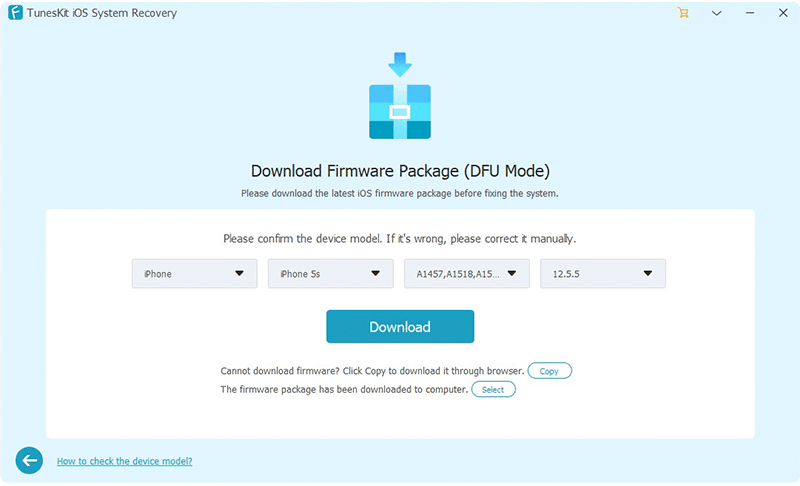 Step 4

Fix Hotmail not working on iPhone

After the firmware is downloaded, click the Repair button to initiate the repair process. Wait for the progress bar until it finishes loading. Congrats! You have Hotmail working again.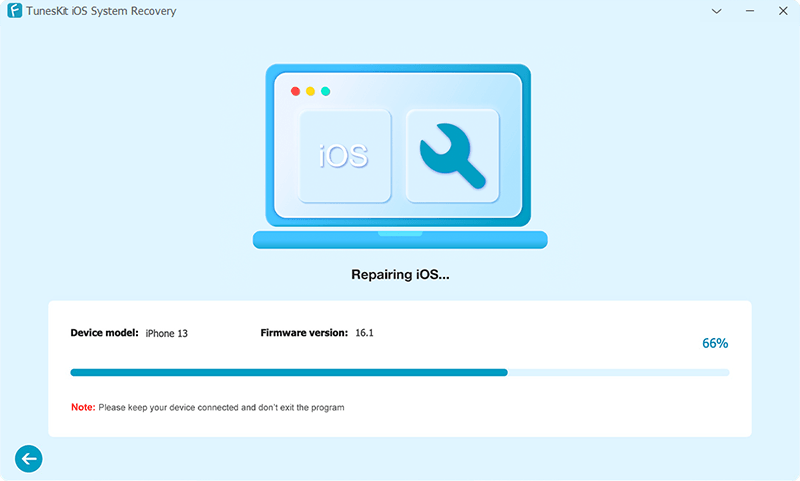 Method 2: Check the Fetch New Data Settings
If the Hotmail notifications don't show to you, do some check for the fetch new data settings. This would be a feasible method to solve this issue.
Here is what you can do to get rid of the Hotmail is not working on iPhone issue.
Step 1. Start opening the Settings app.
Step 2. Choose Account & Passwords.
Step 3. Select Fetch New Data > Automatically, Manually, or choose a schedule that is suitable for you.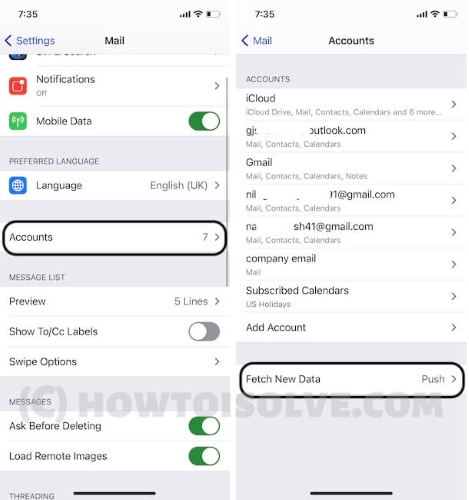 Method 3: Check Mail Days to Sync Settings
The Mail Days to Sync Settings can be the main culprit of this Hotmail not working issue.
Step 1. Head to Settings App and select Password & Accounts.
Step 2. Select Hotmail Account > Mail Days to Sync.
Step 3. Choose No limit guarantee receives your emails regularly after that all your emails should sync.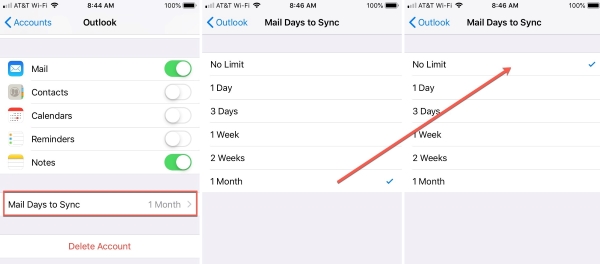 Method 4: Clear Caches and Cookies
It's possible that the Hotmail not working on iPhone problem lies in too many cookies and caches that have been accumulated in the email. Keep in mind that clearing all cookies will delete user preferences for the website, login information, and identifiers for server-based sessions.
To clear your history and cookies,
Step 1. Navigate to the Settings app then find and tap on Safari.
Step 2. Find and tap on Safari.
Step 3. Hit Clear History and Data, then tap it to confirm.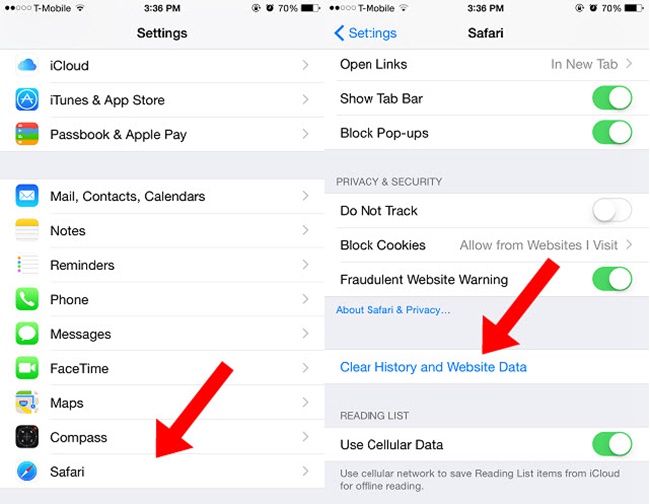 Method 5: Reconfiguration Hotmail Account on iPhone
If your account is already added to the app but Hotmail still doesn't work, then you should follow the steps below to re-add it.
Step 1. Open Settings on iPhone.
Step 2. Choose Mail, Contacts, Calendars Option in the middle of the screen.
Step 3. Now remove your Hotmail Account from your iPhone.
Step 4. Select Microsoft Exchange to be your account type.
Step 5. Enter your Hotmail account information detailly.
Step 6. Use m.hotmail.com as your server address.
Step 7. As soon as your iPhone manages to authenticate your Hotmail Account, move the email slider to On Position.
Other Methods: You Need to Check
Besides the above content, minor glitches may cause issues like Hotmail not working on iPhone. If the above methods are not fixing your iPhone, you can check the list below.
Check Account Credentials.
Check your internet connection.
Check if the Hotmail app, Apple OS, or browser is up-to-date.
Check whether your Hotmail is compatible with the browser that you are using.
Part 3: Final Verdict
We have already mentioned fruitful information so that you can shortly and effortlessly overcome the problem. So, read the post from top to toe consistently to know why is Hotmail not working on iPhone and how to solve it quickly. Among the above methods, TunesKit iOS System Recovery offers users the services to repair your device personally and professionally straightforwardly and reliably. Let's go with TunesKit without any hesitation!