How to Fix Apple Watch Won't Turn On
6 mins read
"For the past few, I haven't been able to turn in my Apple Watch, and the agony is that there are no likely reasons behind this issue. How am I supposed to fix this issue?"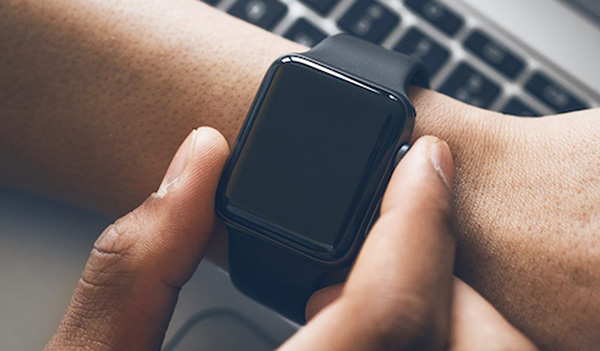 Apple Watch is a valuable thing that helps you in various aspects. First, it assists you in keeping track of your regular activities. Second, it can also help you to track your goals. Unfortunately, the problem comes when you find it difficult to turn Apple Watch on after having it charged. However, you can fix this inconvenience after knowing the exact reasons for it. In this guide, you'll learn how to get rid of the Apple Watch won't turn on issue.
Part 1: Why won't the Apple Watch turn on?
Apple Watch does not turn on is indeed a massive problem, and you'd not like to have this issue. However, some factors that could cause this chaos are listed below.
1. A drained Apple Watch battery could be the major reason behind the issue you must be facing right now.
2. A software or hard glitch could prove the culprit of this chaos.
3. Your charging cable might have been damaged at some point.
Part 2: Six common methods to fix Apple Watch won't turn on
#1. Turn off voice-over and screen curtain
Screen Curtain is the feature of the Apple Watch that tends to turn your Apple Watch screen off even when it is switched on. With this feature turned on, you won't be able to access your Apple Watch without using VoiceOver. You need to turn this feature off to see how things go.
To turn Screen Curtain off, you'll need to launch the Watch app on your iOS device and navigate the General option. Later, you'll need to tap VoiceOver after hitting the Accessibility option. From there, you can turn the Screen Curtain off.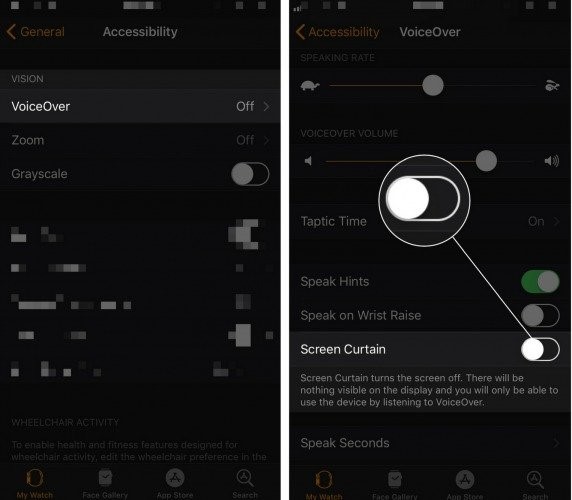 Moreover, Screen Curtain only bothers to turn on when VoiceOver functions on your Apple Watch. We'd recommend you turn the VoiceOver off to avoid any issue.
For this, you'll need to again open the Watch app on iPhone and navigate to Accessibility after hitting the General option. Later, you'll need to enter into the VoiceOver section and turn this feature off from there.
#2. Force restart Apple Watch
Despite turning the screen curtain and voice-over off, if the Apple Watch won't turn on issue persists, you'll need to look for another solution to help you get rid of the chaos you're struggling with. In this regard, you can try force restarting your Apple Watch. Sometimes, the Apple Watch you're currently using has been frozen, and that could end up preventing the Apple Watch from turning on again. Forcing your Apple Watch to start can help the operating system unfroze, and things can look better for you.
Here's the guide to force restart your Apple Watch.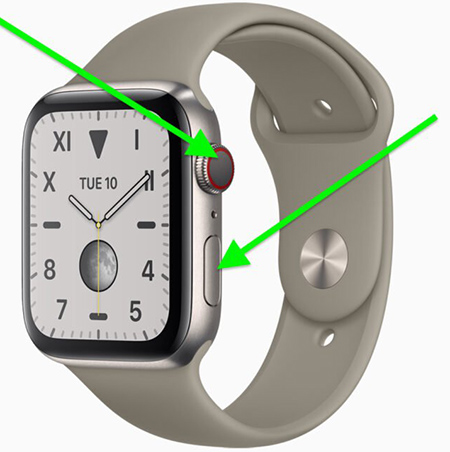 Step 1: First of all, you'll need to press and hold a smaller oblong Side button and the circular Digital Crown for about 15 seconds.
Step 2: After 15 seconds, you'll need to release both buttons when the Apple logo appears there. Now, your Apple Watch should function properly.
#3. Charge your Apple Watch
If you're continuing to have the Apple Watch won't turn on issue despite trying a few things, you'll need to check if Apple Watch's battery is charged or not. Sometimes, you fail to turn your Apple Watch on due to the low battery percentage. You should put your Apple Watch to the charger plug and leave it charging for some time. After some time, you need to restart your Apple Watch and see whether it turns on or not. If not, you need to see whether there has been some issue with your charging cable or not. If that is the case, you need to fix it, or else if you don't find anything wrong here, navigate to the next solution.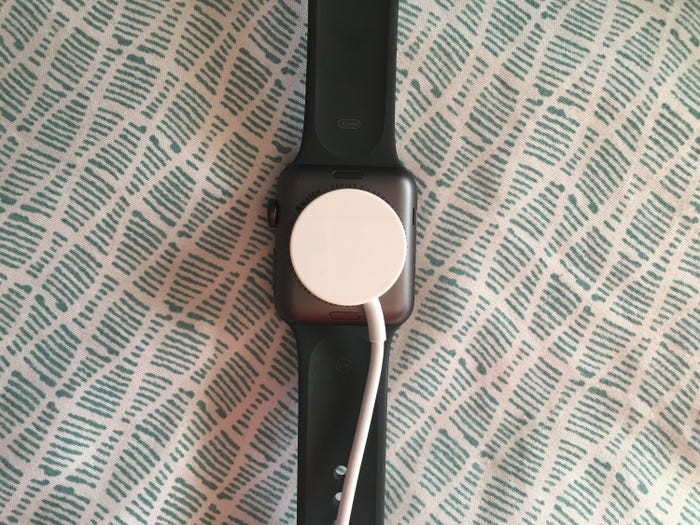 #4. Pair with iPhone again
If you're still facing Apple Watch will not turn on again, you'll need to disconnect Apple Watch from your iPhone and try to pair it again. For this, you'll need to make sure both iPhone and Apple have the same WiFi connection. Moreover, you'll also need to turn the Airplane off to avoid any scare. After turning the Bluetooth on, you'll need to start pairing both devices. One more thing you'll need to consider here is that pair both the device close together to ensure they're close to each other for better results.
#5. Turn off power Reserve Mode
Apple Watch offers a Power Reserve setting feature that allows saving power. Using this feature, you can only see the time on your screen and can't unlock your Apple Watch. If you're having the Apple Watch not powering on issue, you can turn the Power Reserve feature off to see whether it makes things look good or not. You'll need to press and hold the Apple Watch's Side button for about 10 seconds to turn this feature off. It would help if you released the button when a logo appears. After, your device will turn into the regular mode.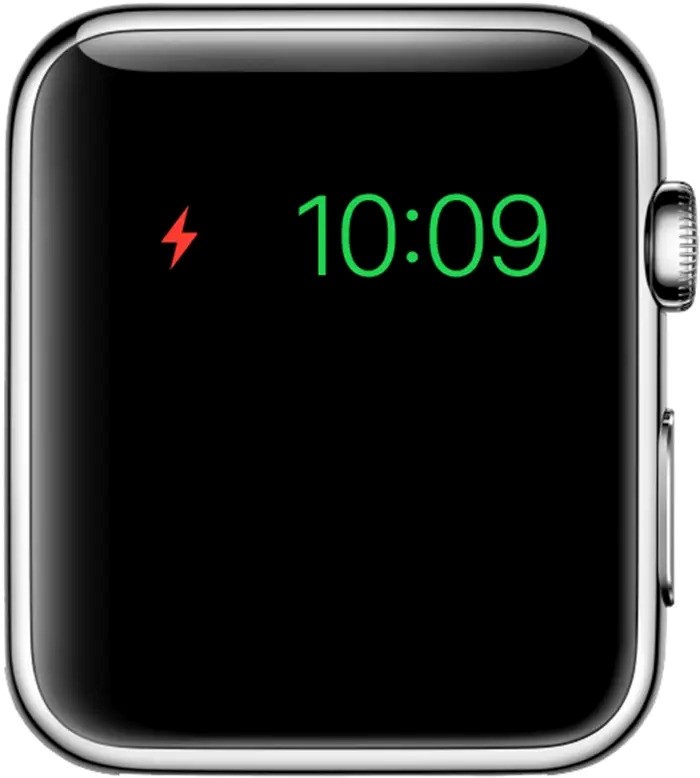 #6. Contact Apple Support
If you can't find anything useful and still struggle with the Apple Watch doesn't turn on, you have left with nothing but consult Apple Support. Apple has hired thorough professionals to help you fix any issue you face with your iOS device. What you need to do after visiting them is let them know about the whole fuss you're dealing with. After knowing about your issue, they're most likely to fix your issue in a couple of hours.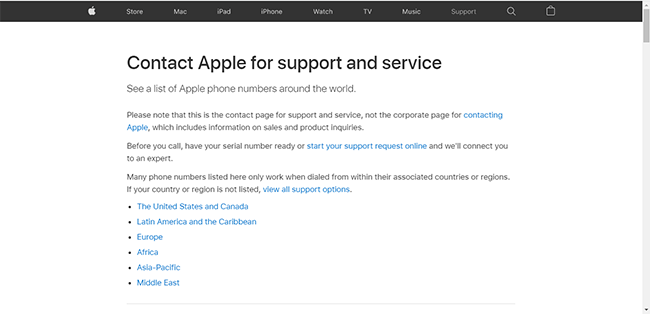 Recommended iOS fixing program - TunesKit iOS System Recovery
After going through all the above solutions, the issue the Apple Watch won't turn on should be fixed now. If you have any trouble with your iPhone/iPad/iPod/AppleTV, we can help you solve it efficiently as well.
To help you fix iOS issues, we recommend TunesKit iOS System Recovery to you here. TunesKit iOS System Recovery is a prolific tool that assists you in getting rid of almost 150+ issues like iPhone won't pair with Apple Watch, iPhone stuck in Apple logo, iPhone stuck on black screen with minimal effort. If you need to put your iPhone into Reocery Mode, TunesKit can also help you make it within one click. Moreover, TunesKit will protect your user content from losing.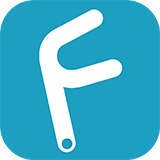 Features of TunesKit iOS System Recovery
Supports most iOS devices including the latest iPhone 13
Repair 150+ iOS/padOS/tvOS system problems
Freely enter/exit the recovery mode automatically
Work well on the latest iOS System icluding iOS 15.2
Available on both Windows and Mac platforms
Try It Free
600,000+ Downloads
Try It Free
600,000+ Downloads
Here's the step-by-step guide to repairing your iPhone.
Step 1

Connect the iPhone with PC

Install TunesKit iOS System Recovery software on your PC and hit the Start icon after launching it.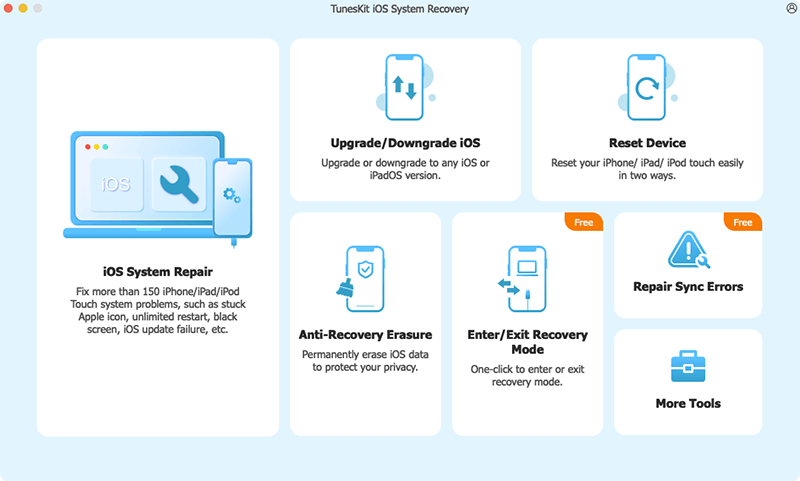 Step 2

Choose Standard mode

After connecting your iOS device to Windows or Desktop, you'll need to select Standard Repair if you don't want to lose any data.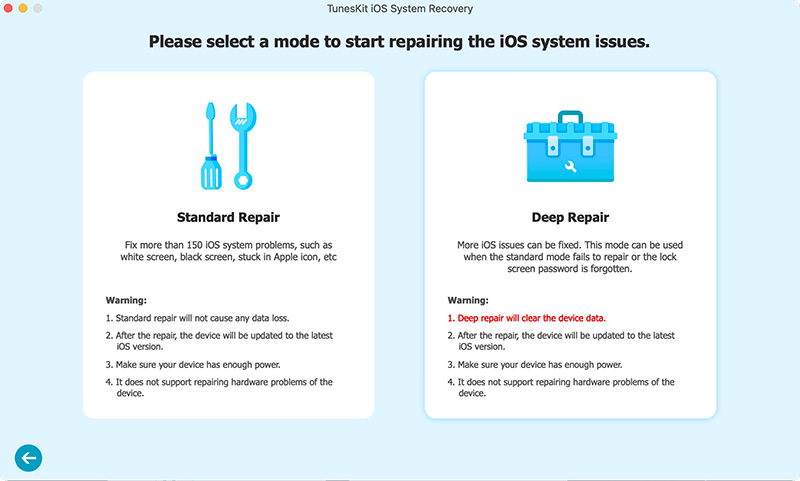 Step 3

Download Firmware Package

Now, you'll need to hit Download to get the appropriate firmware package.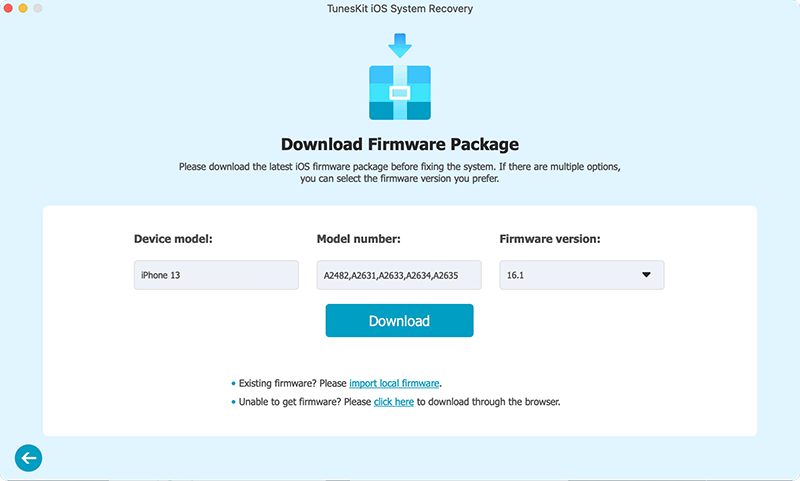 Step 4

Repair your iPhone

After following all the above steps, you'll need to finally hit the Repair button to start the repair proceedings. It will take a few minutes, and you'll need to restart your Apple Watch after repairing your iPhone.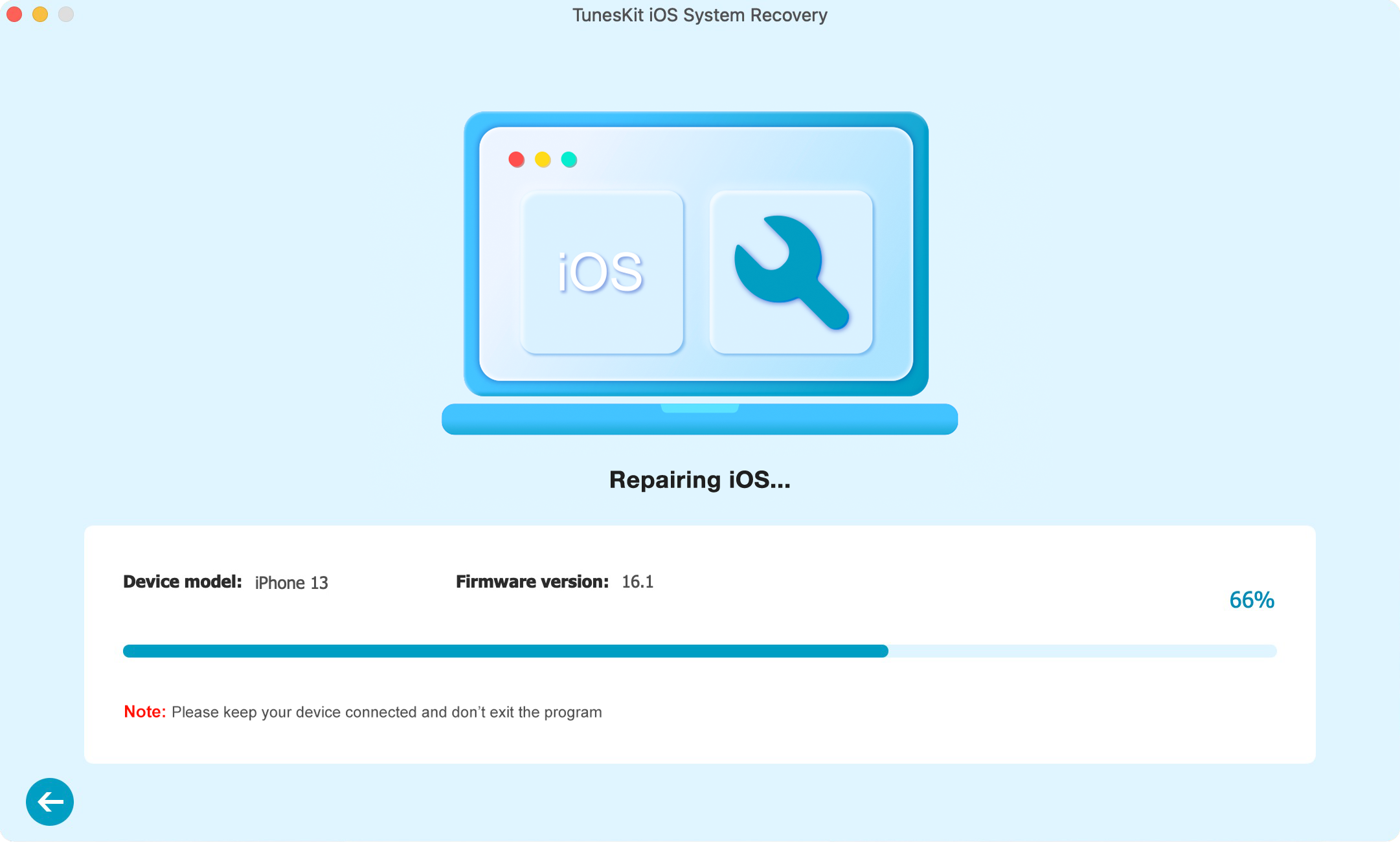 Summary
You don't need to be sad whenever you can't help yourself turn Apple Watch running. Instead, it would help if you considered reading this article as we've explored the terrific ways to help get rid of the Apple Watch won't turn on problem. Contact us if there are any other questions, we would be glad to help you.