Six Easy Ways to Fix iPhone Grey Screen
6 mins read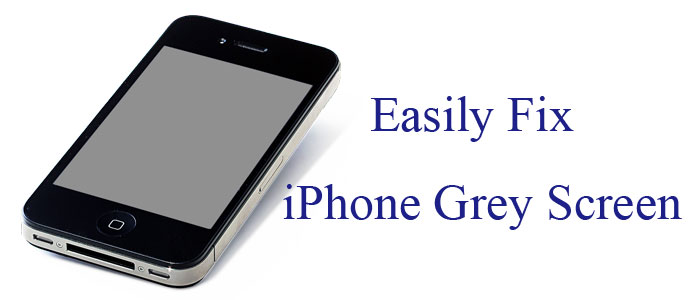 Many of us may encounter the following situations. When we pick up our iPhone one day, we find it become grey as if we are watching black and white TV. Or the iPhone turns grey after you update the iOS system. It's common for iPhone to appear grey screen and disappear and recur. Don't worry! This article will give expression to what iPhone grey screen is, why your iPhone is showing a grey screen and how to quickly fix the problem of grey screen once and for all.
Part 1. Why Does the iPhone Grey Screen Be Shown?
First we have to know what iPhone grey screen is. Grey screen means the screen appear pure black and pure white or the intermediate color of black and white. Then we need to understand why the iPhone screen can become grey first before we master the fix. And following are some reasons about the problem.
1.You may have accidentally clicked the Home button for three times which triggers the grayscale mode without realizing it.
2.Your iOS may also have a bug or malfunction that causes the issue especially if it happens soon after a system update.
3.You may turn grayscale mode on which is in Display Accommodations of accessibility settings.
Part 2. How Do We Get Rid of the Grey Screen on Our iPhones?
There are 6 ways to solve iPhone grey screen problem including using professional tools like TunesKit iOS System Recovery, factory resetting your iPhone, restoring your iPhone through iTunes, checking if the grayscale mode is enabled, force restarting your iPhone and updating the device to the latest version.
Method 1. Fix iPhone Grey Screen with Professional iOS System Recovery Tools
If your iPhone keeps recurring grey screen and you have tried every possible means to repair it, but they don't work. In this case, it is likely that the iOS system goes wrong, causing the grey screen mode to turn on unexpectedly. In this way, you have to use professional iOS system recovery tools such as TunesKit iOS System Recovery, a software to get rid of the iPhone grey screen problem for good.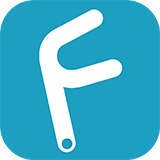 Features of TunesKit iOS System Recovery:
Fix all iOS system issues with a 100% success rate
Dupports tvOS and can fix many Apple TV issues
Dupports diverse devices like iPhone, iPad, iPod touch and Apple TV, and all iOS versions
Tepair the system without any data loss with standard mode
Dimple interface and easy steps which are quickly understood by customers
Try It Free
600,000+ Downloads
Try It Free
600,000+ Downloads
How to fix iPhone grey screen with TunesKit iOS System Recovery?
To use the application to fix iPhone grey screen issue, you just need following three steps:
Step 1: Firstly, open TunesKit iOS System Recovery for Windows on your computer. Then you have to connect your iPhone till it's detected. Next, click Start button. Next, choose the Standard Mode and Next. You have to select which device you've connected. Then follow the instructions from the interface and let your device is into DFU mode. After that, click Next button.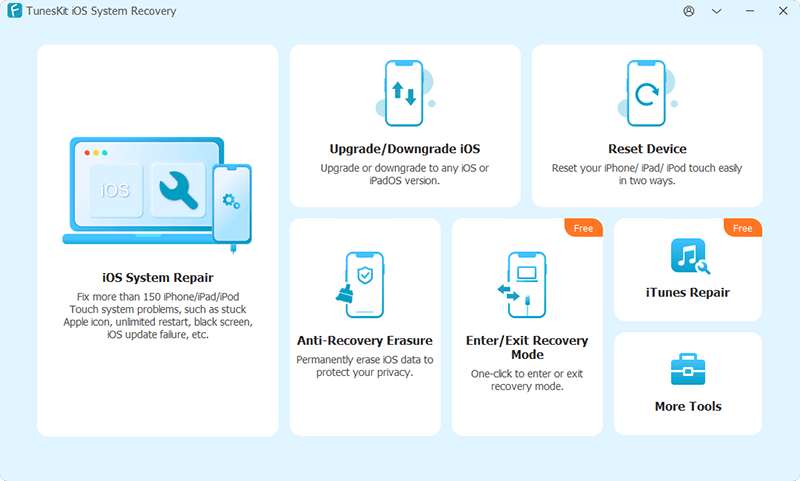 Step 2: The application will download the firmware package matched to your device after finishing the first step. Before that, you have to make sure the device info is correct, including the model version, iOS version, etc. You can correct it if there's anything wrong. If all information is correct, click the Download and it will start downloading and verifying the firmware.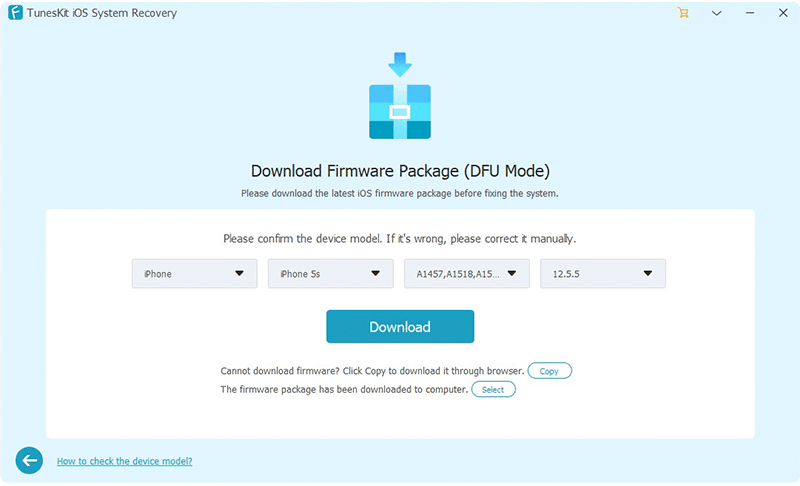 Step 3: When the firmware has been downloaded successfully, you just click the Repair button and the program will automatically begin to fix your iPhone. Don't disconnect your device until the process is completed. Otherwise, the device might become bricked.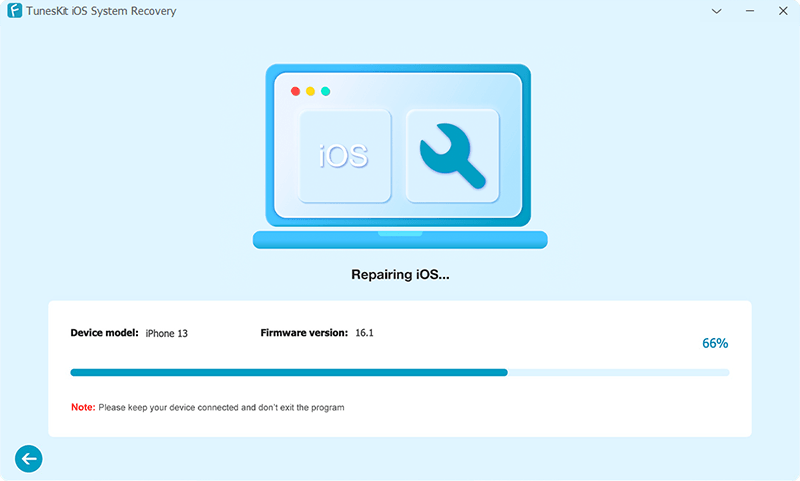 Method 2. Factory Reset Your iPhone
Usually, if the problem that grey screen iPhone occurs, a factory reset can fix the problem on iPhone, because it can remove some settings that cause the grey screen. But this method will remove all data of your iPhone. So you are suggested to backup data before you factory reset your iPhone.
See also: How to Recover Data from iPhone after Factory Reset.
To factory reset your iPhone, go to Settings, then the General, next the Reset and finally Erase all Contents and Settings. Enter the device's passcode when prompted and then click on "Erase iPhone" to complete the process.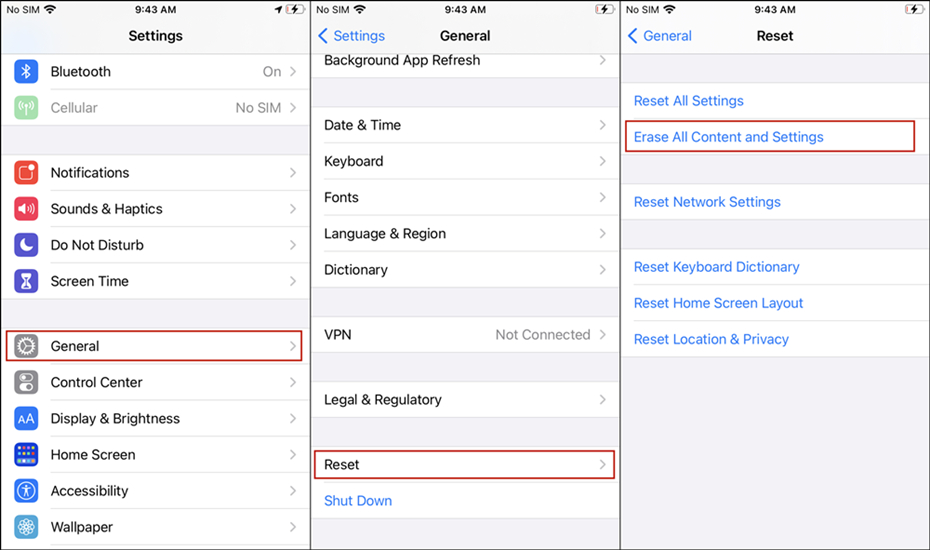 Method 3. Restore Your iPhone by Virtue of iTunes
If the above method doesn't work, then you are suggested to try to restore your iPhone in iTunes. It is a mighty method to fix the iPhone grey screen problem. If you don't mind the data loss, you can follow following steps:
Step 1. Open the iTunes and connect your iPhone to the computer.
Step 2. Click the iPhone icon when the iPhone appears in the iTunes successfully.
Step 3. Click Restore iPhone in the column of Summary.
Step 4. Click Restore again to make sure the process works well and then iTunes will restore the device connected to the factory settings.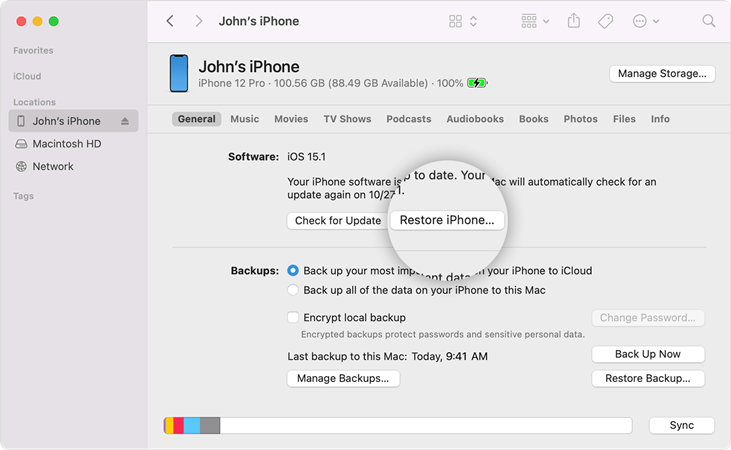 Method 4. Check to See If the Grayscale Mode is Enabled
Sometimes you managed to turn on the grayscale mode accidentally in which way it can also cause the grey screen error. Do the following simple steps to turn it off.
Step 1. Open the settings on your iPhone.
Step 2. Tap General.
Step 3. Click Accessibility.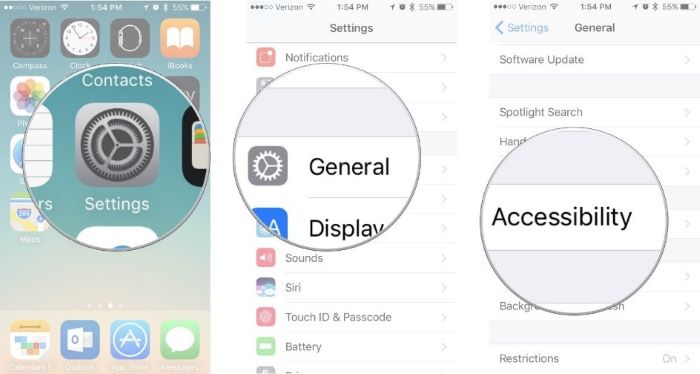 Step 4. Click Display Accommodations.
Step 5. Click Color Filters.
Step 6. Switch it off if the grayscale mode is enabled.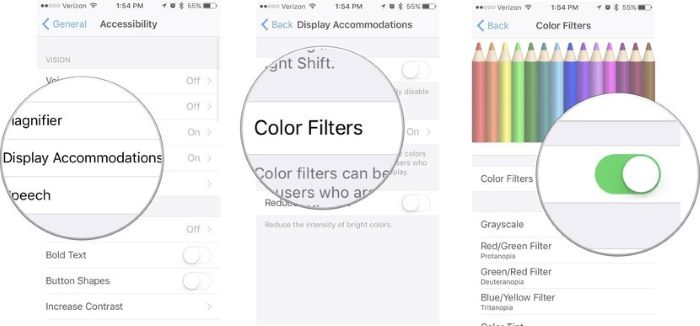 Method 5. Force Restart Your iPhone to Fix iPhone Grey Screen
It is evident that above methods to fix the issue about grey screen on iPhone don't work if you have read here. But don't worry! Force restarting your iPhone can also help you.
If you use iPhone 8 and later, please press briefly and quickly release the volume up button first and then the volume down button. Finally push and hold the power button until you see the Apple logo.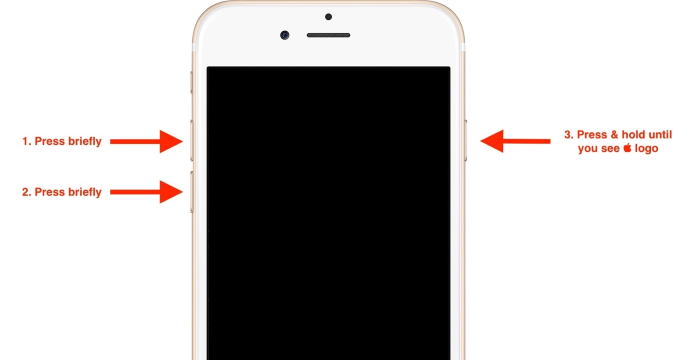 If the device is iPhone 7 and 7 Plus, tap and hold the Power and Volume Down buttons until the Apple logo appears.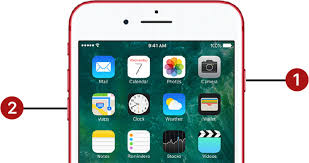 If your iPhone is 6 and former, press the Power and Home buttons until the Apple logo is shown on the interface.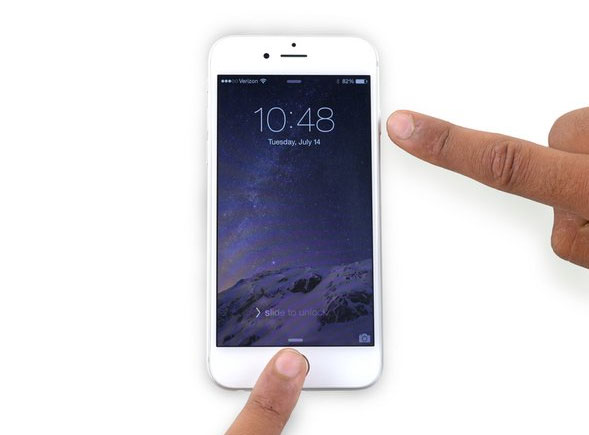 Method 6. Update Your iPhone to the Latest Version
Updating your iPhone to the latest version can remove some bugs that lead to the problem of grey screen. To update your iPhone, following steps are needed.
Step 1. Open the settings on your device and then click General.
Step 2. Then the next step is Software Update.
Step 3. If you are required to update you iPhone, click Download and Install to finish the process.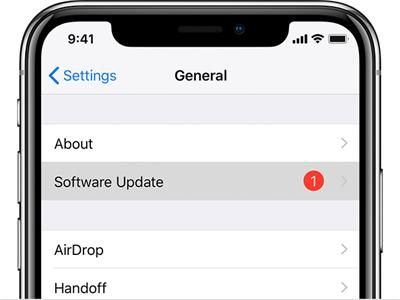 Method 7. Reset All Settings on iPhone
To fix iPhone grey screen, resetting all settings on iPhone is also a feasible way. Resetting all settings on iPhone will not cause any data loss but will set the settings back to the factory settings, including Wi-Fi, screen settings, display settings, etc. The following steps will show you how to reset all settings on your iPhone.
Step 1. Open Settings on your device and select General.
Step 2. Select the General option and scroll down to hit on the Transfer or Reset iPhone.
Step 3. Click on the Reset All Settings to reset settings on iPhone.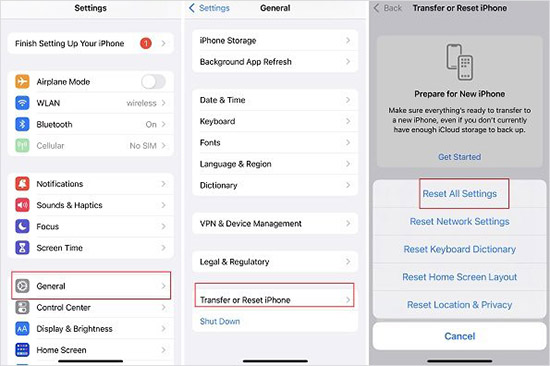 Video Guide: How to Fix iPhone Grey Screen in 2022? [6 Easy Ways]
Part 3. Conclusion
Above methods, such as checking iPhone settings, factory resetting your iPhone, restarting the device, updating the iOS, etc. are arranged from simplicity to difficulty. But one problem of those fixes is that some of them can lead to data loss. Therefore, before using any of those solutions, you are highly suggested to back up your data. Otherwise, you can simply try some third-party iOS system recovery tools, such as TunesKit iOS System Recovery, which can fix the problem of iPhone grey screen without any data loss. Or do you have any better suggestions to solve the grey screen issue on iPhone? Please feel free to share your thoughts below!