Top 7 Ways to Fix iPhone Screen Flickering after iOS 16/15 Update
Updated by Brian Davis on Jan 30, 2022 6:02 PM • Category:
Restore iPhone
6 mins read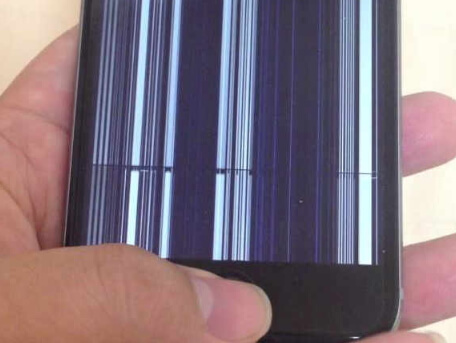 Well, you might be wondering: why is my iPhone screen flickering? This iPhone screen issue is rather inconveniencing and annoying. Today, we are going to focus precisely on solving the quagmire. Here are a number ways through which you can solve this hassle especially after iOS 16 or 15 update.
Part 1. Reasons Behind iPhone Screen Flickering
Most importantly you need to understand the root causes of the screen flickering before undertaking any of remedies.
Memory hitch: This could be either because of insufficient storage or running low of storage capacity. It may, in turn, cause sluggish performance especially when running applications, random crashes, and iPhone screen flickering and unresponsive displays among others.
Corrupted software: The software issue is a rather complex. It means the software update you did on your iPhone may contain malicious files that may cause this screen flickering problem.
Damaged hardware: Have you accidentally dropped your phone? Probably in water, floor; this could have caused damage in the iPhones motherboard and hence tampering with its display abilities. Even though the problem did not arise immediately, there is always a chance of gradual damage.
Part 2. How to Fix iPhone Screen Flickering - 7 Solutions
As they say, there is always a solution to every problem and here are a number of ways that you can borrow and fix your flickering misfortune.
Solution 1. Fix iPhone Screen Flickering Effectively without Data Loss
TunesKit iOS System Recovery is such a valuable tool that helps fix various iOS system iPhone issues including iPhone screen flickering, iPhone stuck in boot loop, Siri not working on iPhone, black screen of death, etc. The software is a must have for all iOS users for it is fast, effective and easy to use. With the mighty fixing features of TunesKit iOS System Recovery, users will not need to worry about encountering any iOS issues. By using TunesKit iOS System Recovery, your iPhone will not lose any data after fixing.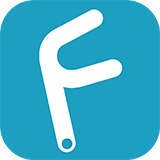 Features of TunesKit iOS System Recovery
Fix iPhone flickering screen with no data loss
Recover 150+ iOS/padOS/tvOS to normal
One click to enter/exit the recovery mode freely
Support almost all on iPad, iPhone, iPod, Apple TV models
Easy to operate with neat buttons
Try It Free
600,000+ Downloads
Try It Free
600,000+ Downloads
Here are a few steps to help you operate TunesKit; simply follow the instructions below.
Step 1

Connect your iPhone to computer

Download and install TunesKit iOS System Recovery, connect your device using a data cable. Click the iOS System Repair and Start button after it's recognized by the program. Select the repair mode of your choice such as Standard Mode to fix iPhone screen flickering issue without data loss.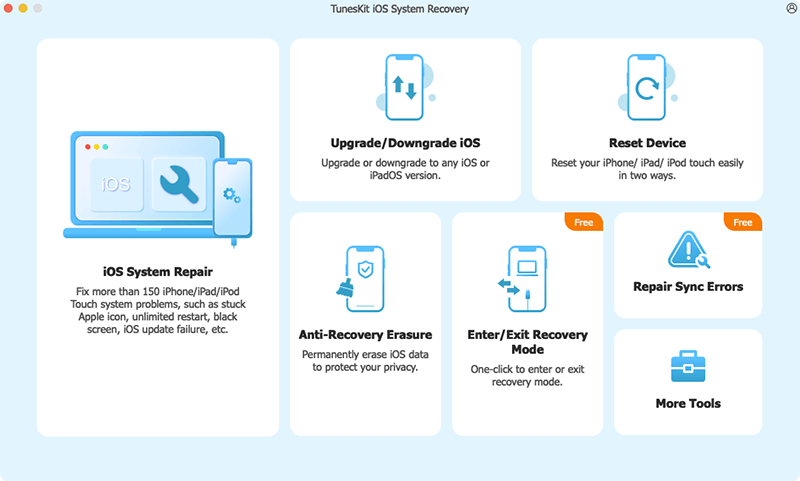 Step 2

Download the firmware package

Your iPhone's info will automatically appear. Correct it if there is something wrong. Then click the 'Download' button to download the related iOS firmware package and verify it.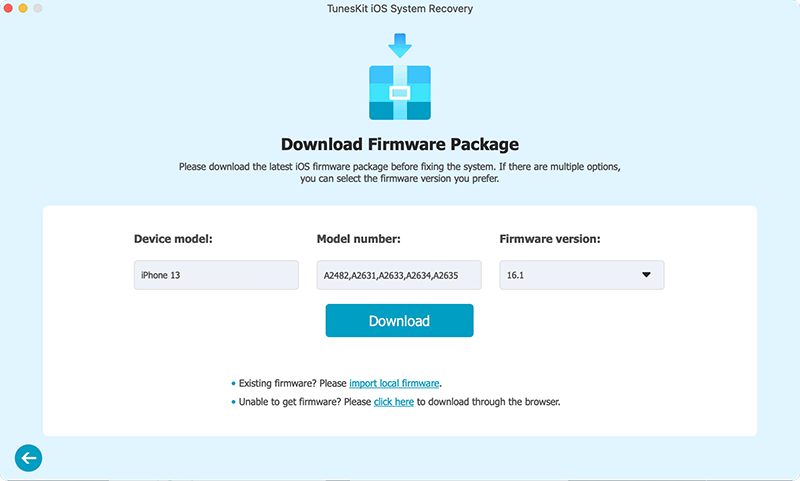 Step 3

Fix iPhone screen flickering

The download time will be determined by your network connectivity. Once it gets done, you can click the 'Repair' button and ask TunesKit to repair the iPhone screen flickering problem immediately. Wait a while and you shall come back to normal. If it failed, just try it again, or switch to the Advanced Mode to give it a shot.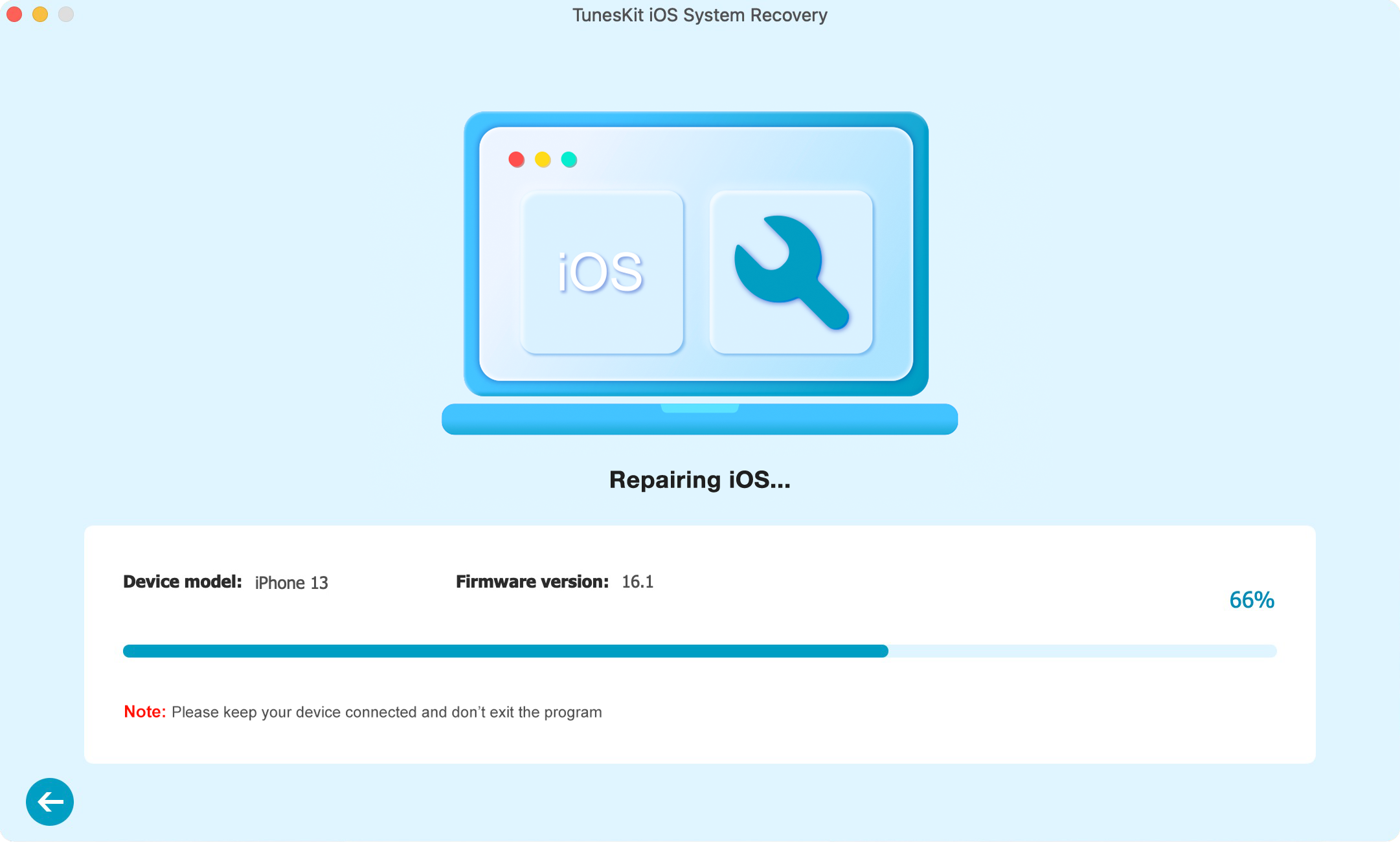 Solution 2. Hard Reset
Let's say it is one of the ordinary and easiest ways to solve a whole number of problem for iPhone users. It is also referred to as rebooting or force restart.
1) For iPhone 8 and other latest models:
You just need to press and release the Volume Up button then press and release the Volume Down button and finally press and hold the Home button till the Apple logo appears on the screen.
2) For iPhone 7 / 7 Plus:
For these two models it is much easier, you need to simultaneously press and hold the Volume Down and the Power button until the Apple logo appears on your screen.
3) iPhone SE, 6s, and earlier models:
Concurrently, press and hold the Power button and the Home button until the Apple logo appears as illustrated.
Before using this method always make sure that your phone is charged to reasonable capacity as could this could case iPhone screen flickering.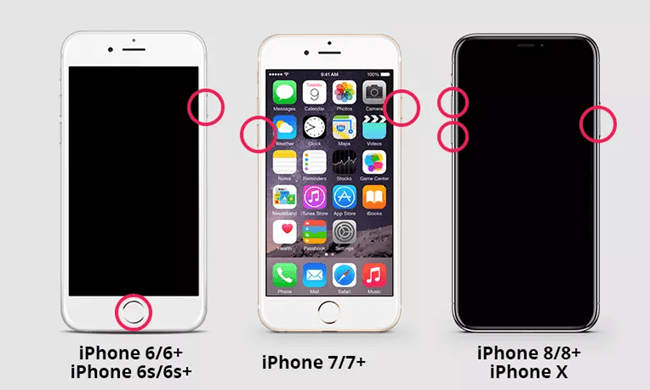 Solution 3. Turn Brightness Down
It is absolutely the easiest way to solve a flickering screen problem. You are simply needed to access the menu page; go to Settings, scroll down to the Display & Brightness and click on the option. Disable Auto Brightness and turn down the brightness to a possible level. Let the phone stay in that condition for about 10 minutes and then reset it to its original state. There is a chance that the flickering will stop.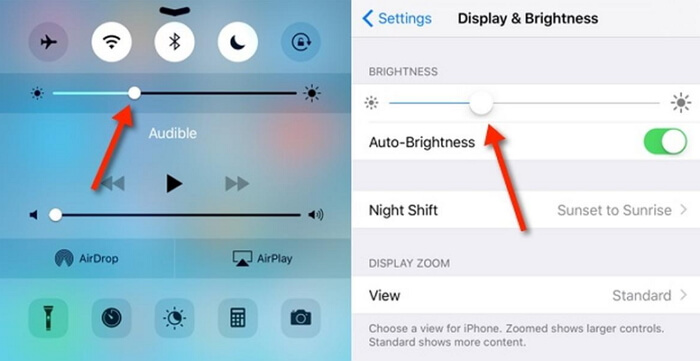 Solution 4. Memory Check
When your memory (RAM) is loaded, there is always that possibility of unresponsive screen and applications, since there is not enough space for the OS to run optimally. Besides, the situation causes iPhone screen flickering. To stop this, you need to free up some space by stopping the background apps. You can swipe up from the bottom and wipe out the unused apps.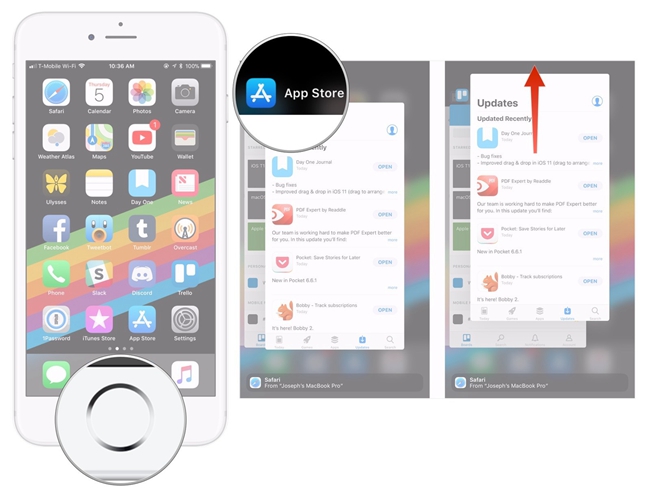 Solution 5. Enable Reduce Transparency
Even though it is a passing solution for iPhone screen flickering, the methods may be of help to reduce the annoying display. Here is the procedure: Access the settings page, click on the General option, scroll down to the Accessibility tab and click it. Opt to Increase Contrast and finally turn on Reduce Transparency.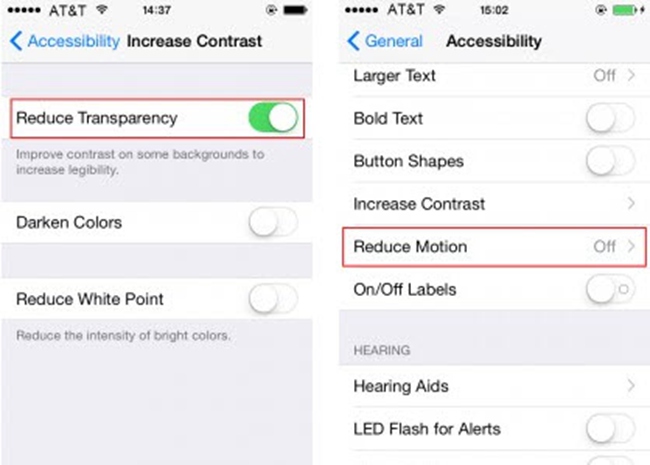 Solution 6. DFU Restore
Device Firmware Update (DFU) Mode is our next solution if reducing brightness does not work. The method will assist you to make changes on the OS. However, it a little bit complex and different with regard to the various iPhone models. Follow the following steps;
For iPhone 7, 8 and latest models:
Step 1. Connect the phone to the PC using a data cable, launch iTunes and switch off the phone.
Step 2. For a few seconds, press Power button and press the Volume Down without releasing the Power tab
Step 3. Hold both tabs for about 10 seconds, release the Power button and keep holding down Power button for around 5 seconds.
Step 4. As long as the screen is dark, you are already in DFU mode, and the iPhone screen flickering is fixed.
For iPhone 6s and earlier models:
The steps are the same only that you will be holding the Side tab and the Home lock this time around. Let go the Side button and keep pressing the Home button and the rest of the procedure follows.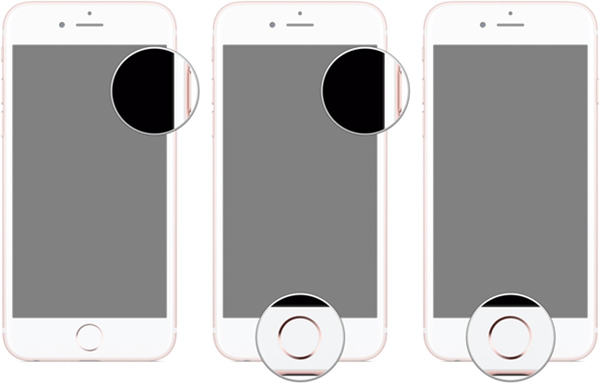 Solution 7. Hardware Fixing
If your problem is yet to be solved, check out and try fixing the hardware aspect of your iPhone. Well, you can return your phone if you still have a warranty. However, if you do not you could try;
Step 1. Dusting and cleaning the screen that may be causing unresponsiveness and display problems.
Step 2. Replacing the spoilt LCD screen. It is advisable you check out for a professional to do the replacing to avoid further damage.
Video Guide: 7 Ways to Fix iPhone Screen Flickering
The Bottom Line
All the above are perfect solutions for your iPhone screen flickering predicament. However, it is vital that you follow the correct steps when implementing any of the solutions. Altogether, consider your problems solved today but always remember if it is not broken do not try fixing it. If you are still having iOS-related problems, try using TunesKit iOS System Recovery or leave us a comment below.