Apple TV Could not Sign in? Try 6 Solutions
5 mins read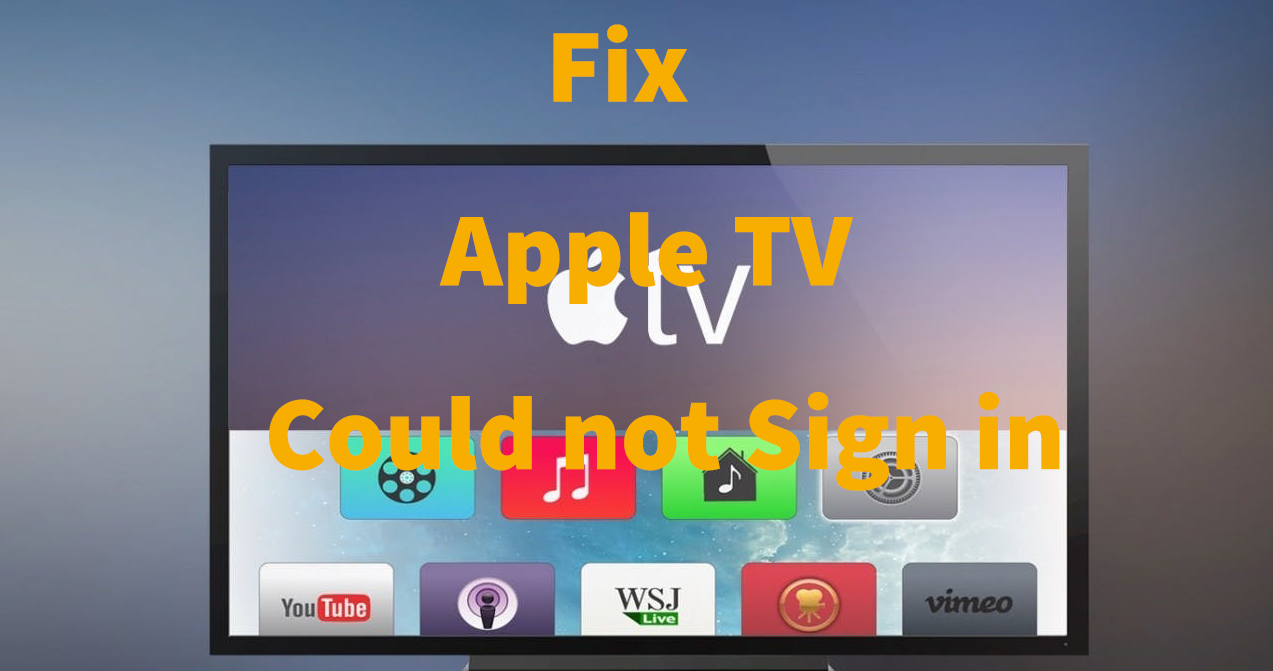 Apple TV, as a digital media player and microconsole, has been widely used by users around the world. However, even if this device is intelligent and smart, it will have flaws in some cases. In Apple Community, some Apple TV users once said that their Apple TV was stuck on could not sign in issues which made them worry. Indeed, if your Apple TV fails to sign in, this will prevent you from watching your favorite TV shows or movies.
To solve users' questions, here we sort out several ways to fix Apple TV could not sign in. If you are facing this issue, do not miss it and just keep reading. In this tutorial, you can always find a way out to successfully return your Apple TV to normal status.
What Can You Try First?
# Restart your Apple TV
It is a truism that people can try to restart any electronic devices whenever they are stuck in some little glitches. This is a common solution that users may try first. To restart Apple TV, users need to do any of the following:
• Press and hold the Menu and Home (for 3rd generation and earlier, tap Down) buttons on the Siri Remote until the Apple TV status light blinks rapidly;
• Disconnect Apple TV from the power outlet, wait five seconds, then reconnect it;
• As for Apple TV 4K or 4th Generation, just Go to Settings, choose System and then click Restart. But for the 3rd generation and earlier, just go to Settings > General > Restart.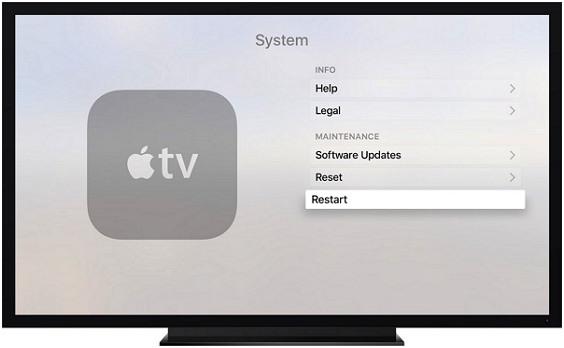 # Reset your Apple TV
If restarting can not fix Apple TV stuck on could not sign in, then you may try to reset your Apple TV. To achieve this, you simply need to go to Settings > System > Reset. If you are using Apple TV 3rd generation and earlier, just select Settings > General > Reset.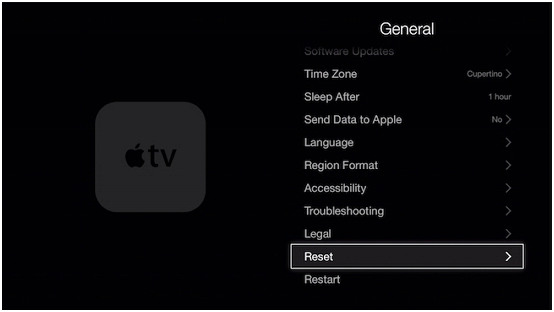 # Disable two-factor authentication
If Apple TV does not recognize your password, you can fix the problem by disabling two-factor authentication.
• Open the iCloud;
• Select Apple ID and then Password & Security;
• Turn off the 2-factor verification option and log into iTunes.
# Use verification code
The issue may occur on older Apple TV, especially if you are using two-factor authentication. To fix it, you may follow the guide below:
• Get an iPhone/iPad and the Apple ID;
• Go to Settings > iCloud > your iCloud > Password & Security > Get Verification code;
• Next, enter the six-digit code.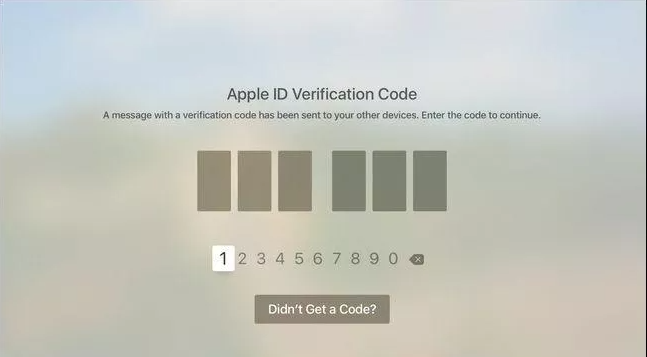 Other Alternative Ways
# Restore Apple TV with iOS system recovery software (No Data Loss)
If all the solutions above fail to help you, we guess your Apple TV may suffer more serious issues. In this situation, users may download a professional iOS system recovery software to fix Apple TV stuck on could not sign in. This kind of tool takes the success rate and effectiveness at its centers. Whenever your devices, it will deliver an impressive result.
Among different software, TunesKit iOS System Recovery can always take a leading place in the market. In general, it is can fix over 30 system issues of iPhone, iPad, iPod Touch and Apple Watch. In terms of the Apple TV problem described in this tutorial, TunesKit can fix it at a faster speed and ensure a higher success rate. Besides, TunesKit can also be an effective tool when your Apple TV is stuck on Apple logo, black screen, airplay screen, etc.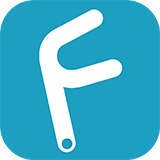 Characteristics of TunesKit iOS System Recovery:
Fix Apple TV could not sign in with a few clicks
Repair 30+ tvOS/iOS issues at home
100% safe and a high success rate
Easy to use with friendly interface
Try It Free
600,000+ Downloads
Try It Free
600,000+ Downloads
A step-by-step guide:
To fix your Apple TV could not sign in by TunesKit, just refer to the following steps. Of course, you may need to download and install TunesKit for a better experience.
Step 1: : When TunesKit is launched on your computer, you need to use a USB cord to connect your Apple TV to the computer. TunesKit will detect your device. Next, you need to tap Start.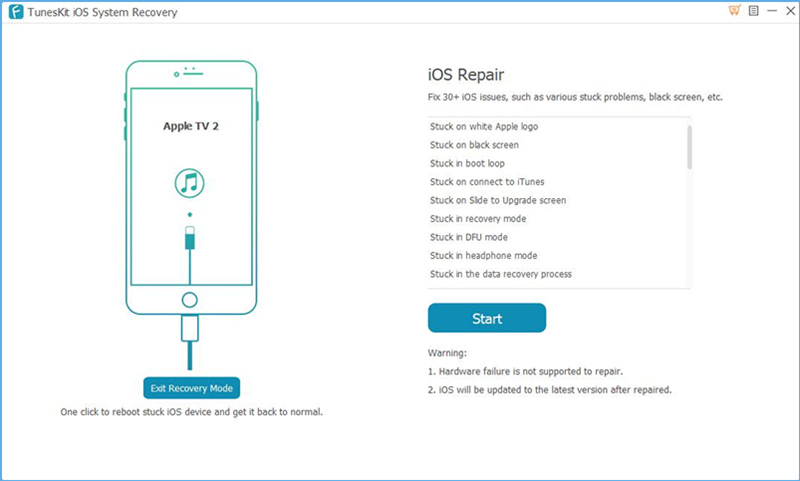 Step 2: Now, it is time to select a mode (Standard Mode is recommended). Next, just click Next.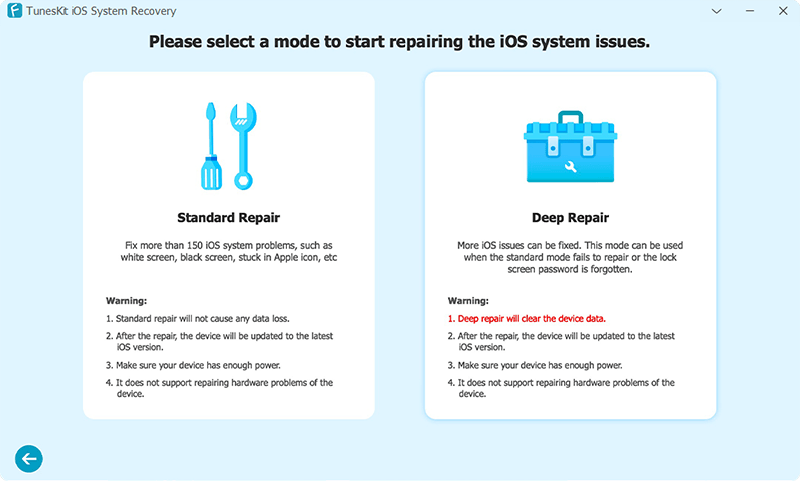 Step 3: The final step is to download the firmware package. Before downloading, you can choose to check the device mode to see if it is wrong and then click Download. The download process will not require a long time. When downloaded, you can click Repair to fix your Apple TV.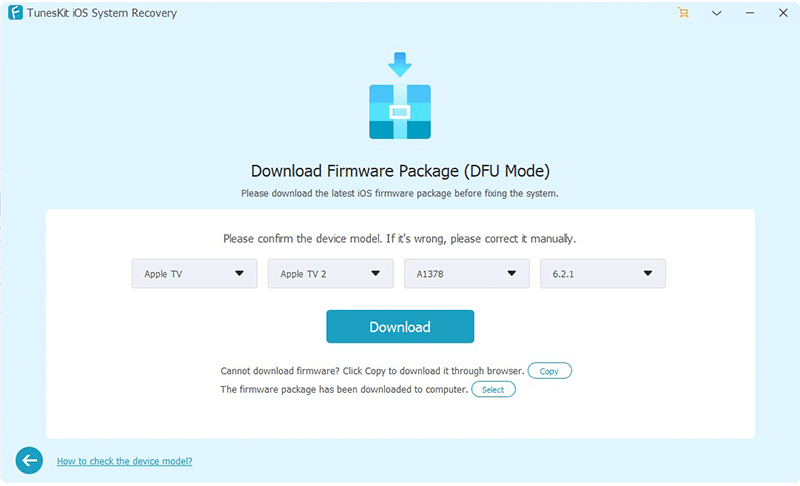 Tips: If the Standard Mode is not effective, you may try the Advanced Mode. But you may need to back up your data.
# Restore Apple TV with iTunes (Data Loss)
Using iTunes is another solution to fix Apple TV system issues. Resorting to iTunes to restore means that your Apple TV will be subject to factory settings and lose all data. To use this method, you need to download the latest version of iTunes on your computer. If necessary, you need to back up all of your data.
• Unplug the power and HDMI cables from Apple TV, and open the latest iTunes on your PC;
• Plug the Apple TV power cable back in (3rd and 4th generation only). If you have a 2nd generation Apple TV, leave it disconnected from the power source;
• Wait for some time to let iTunes recognize Apple TV. If the summary page appears, just select Restore Apple TV;
• After the restore process is completed, you can disconnect the Apple TV from the computer and power it on. This Apple TV is now restored to factory settings, and you can check if your Apple TV becomes normal.

Summary
To conclude, all these solutions can give you a hint to fix Apple TV could not sign in. If one of the solutions does not work well, just try other ones and you can always find an effective fix. With the help of TunesKit, you can no longer need to leave your home to fix your Apple TV. The benefit is that this tool can fix your device stuck in any system issues at any time.