Why Your Apple TV Remote Won't Work and Possible Solutions
5 mins read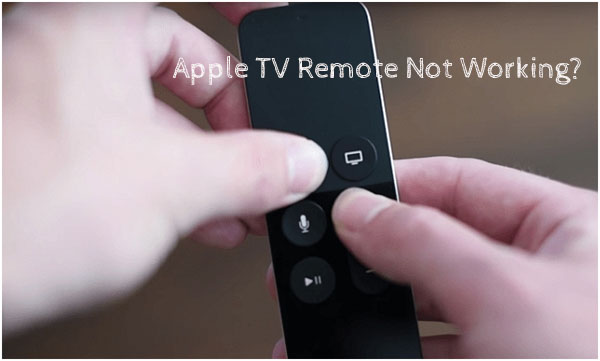 Similar to other television brands, Apple TV has excellent value for its consumer's comfort. As a result, it comes packaged with remote control. The purpose is to ensure that users can navigate through the channels they want at the comfort of their couch or their watching position. Sadly, the Apple TV remote won't work occasionally, and although this sounds disappointing, there is nothing to worry about as the problem can quickly become fixed. Before exploring several ways to fix it, it is essential first to understand why this issue occurs.
Part 1. The possible reasons why your Apple TV remote will not work
Apple TV remote, not working in 2019, is not something new. The reason is that there have been many users who have reported a similar problem. Based on their issues, below are the possible reasons why your Apple TV remote will not work:
1. Battery issues
Remotes rely on batteries to function. Therefore, if your batteries are over, have been wrongly installed or are absent in the remote, this is they possible explanation of why your Apple TV remote won't work.
2. Obstruction
The functionality of your Apple TV remote only occurs when there is no obstruction between the remote and the Apple TV. Therefore, if you are stuck on, why won't my Apple TV remote work? Consider removing any obstacles in between the Apple TV and your Apple TV remote.
3. IR sensors
Although the users prefer the RF sensors, the Apple technology is yet to incorporate this technology in their TV and remote communication. Presently, the technology that Apple is using is the IR sensors for signal communication between the two devices. Should there be an issue with this signal communication, which could be a reason for Apple TV remote not working.
Part 2. How to fix your Apple TV remote not working
In the case of batteries and obstruction, the best way to fix this remote problem is by purchasing new batteries and correctly installing them in the remote. With regards to the obstacle, the solution is ensuring that nothing is in between the Apple TV and the Apple TV remote control. For other problems other than these two, they should become solved with either of these five methods presented below:
1. Use of the TunesKit iOS System Recovery
Softwares are the best way to solve Apple TV issues, including Apple TV remote not working. If you are puzzled on which software to consider for your remote repair, consider settling for the TunesKit iOS System Recovery, an easy-to-use yet powerful tvOS system repair tool.
TunesKit iOS System Recovery is able to fix any kind of problems related to tvOS, such as Apple TV not responding, won't update, stuck on AirPlay screen, etc. with no risk of losing any important data. Besides, you can also use it to repair various iOS problems on iPhone, iPad and iPod touch effectively.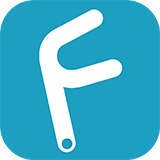 Key Features of TunesKit iOS System Recovery:
Fix Apple TV remote not working without data loss
Fix various tvOS/iOS problems at home
Provide two recovery mode to ensure highest success rate
Easy to operate in 3 simple steps
Available for Windows and Mac systems
Try It Free
600,000+ Downloads
Try It Free
600,000+ Downloads
TunesKit program offers a super simple process as demonstrated below:
Step 1: Install TunesKit iOS System Recovery on the computer and then connect your Apple TV.
Step 2: Select a suitable repair mode such as Standard Mode and download the firmware package that pop-ups.
Step 3: Begin fixing your Apple TV remote problem once the download completes. Wait a while until it's done.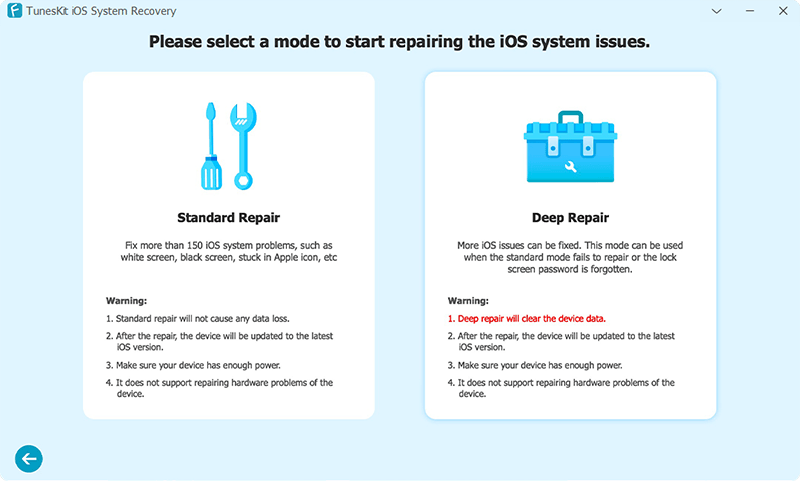 Below is a video demo of the explained process.
2. Restart your Apple TV
The reason your remote is not working is not because of the remote but due to your television. Therefore, it becomes recommended that you consider restarting your television to aid your Apple TV remote not working 2019. You can restart by either pressing and holding on the Menu and Home buttons of your Siri remote for 6 seconds or manually switch off the television then switch it on. Upon turning the TV on your remote may begin its standard functionality.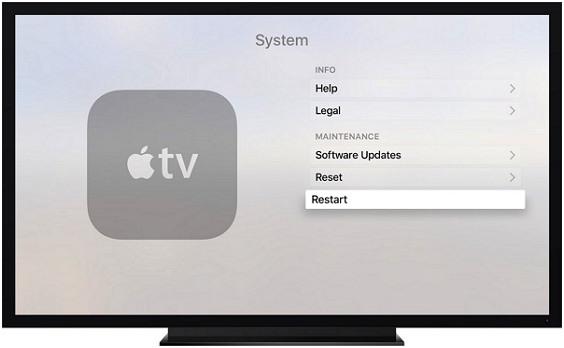 3. Reset your Apple TV remote
There are ideally two ways you can consider to reset your remote to influence its functionality. The procedure depends on the type of Apple TV remote you are using.
In case you are using the Siri remote, the reset occurs once you press the Menu and Volume buttons together.
In the case of the standard Apple TV remote, the procedure involves: Unplugging and plugging the Apple TV within the seconds; and using the remote.
The primary purpose of resetting the remote is because there could have been a broken link.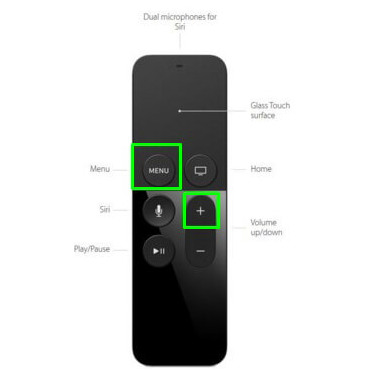 4. Pair the remote with Apple TV
Another great option you can consider applying instead of asking yourself "why won't my Apple TV remote work?" is pairing your remote with the Apple TV. The detailed procedures are different depending on different models.
Siri remote pairing process:
• Point the remote towards your Apple TV;
• Press and hold the Volume up button and the Menu buttons on the remote for an estimated five seconds;
• Keep the remote on top of your Apple TV until pairing becomes completed if promoted.
White/ aluminum remote pairing process:
• Press and hold the Menu button along with the right button for an approximated 6 seconds;
• Search for a link symbol on your television screen;
• Press the remote and should it flashes three times continuously this is a sign that pairing has been done hence check to see if the remote has begun working.
5. Contact Apple TV support center or Apple store
In case you have repeatedly used all the options above, and your Apple TV remote won't work, this means that your remote is experiencing something more serious, which requires technical expertise. Influenced by this, the best option is to contact the Apple TV support center. You would, however, want to do this physically and carry our Apple TV remote along with you. The reason is that the remote needs to becomes examined before the professionals can fix it since you do not know the problem with the remote. Should the issue not be repairable, there is a likelihood of purchasing a new Apple TV remote.
Conclusion & Suggestion
The techniques provided above are useful for repairing your Apple TV not working. However, before beginning any of these procedures, ensure that the batteries are well fixed, and nothing is blocking the remote and the TV. Additionally, the TunesKit iOS System Recovery software is among the best method because it repairs your remote without triggering the loss of any data on your Apple TV. Therefore, there is no need to worry in case your Apple TV remote won't work. The reason is that you now have the best methods of repairing your Apple TV remote even without having any expertise in the mechanical niche.