How to Fix My Apple TV Not Responding Issue
5 mins read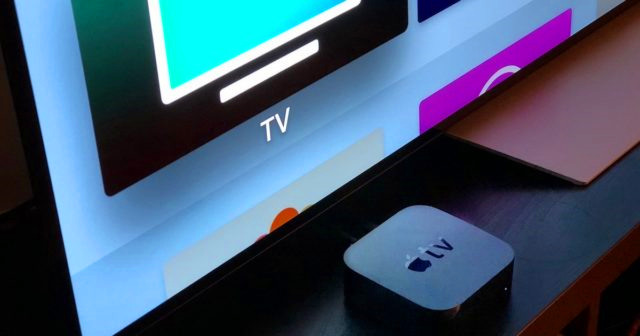 Since its introduction in the market, Apple TV has delivered nothing short of excellent. With the inclusion of apps, live streams, TV guide, and Siri remote, things are getting even much better for this brand. However, this does not mean that it is entirely free from experiencing specific problems once in a while. For instance, there have been various reports of Apple TV not responding as expected.
Fortunately, this, among other issues, can quickly become resolved by employing several solutions. Before getting hold of these solutions, let us first look at the reasons why your Apple TV is not responding as expected.
1. Reasons Why Your Apple TV Isn't Responding
When something is wrong with your appliance, it is useless to have it repaired if you do not understand why the machine is not working. With regards to the Apple TV not responding to remote or its normal functions, the possible reasons could include:
• The TV is experiencing a black screen scenario
• The Apps are not working
• Apple TV won't turn on
• The audio is not playing
• The AirPlay is not working
2. Fixes for Your Apple TV Isn't Responding
Presented below is a list of five actions you could perform before considering taking your Apple TV to a technician for an advanced repair should the problem prove challenging to solve.
#1 Use TunesKit iOS System Recovery to fix it at home
There are many programs which you can use to repair your Apple TV not responding to its standard functionality. Among the best software is the TunesKit iOS System Recovery. With this software, you can easily fix any tvOS problems related to Apple TV effectively. The most important is that it won't causing any data loss to your device. Besides, this professional system repair tool can also fix up to 30+ types of iOS problems such as stuck on Apple logo, black screen, won't turn on, etc. on iPhone, iPad and iPod touch.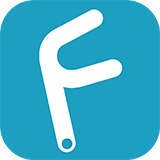 Characteristics of TunesKit iOS System Recovery:
Fix Apple TV not responding without data loss
Repair different tvOS/iOS issues by yourself
Provide Standard Mode and Advanced Mode
Easy to use with friendly interface
Try It Free
600,000+ Downloads
Try It Free
600,000+ Downloads
As we said, this program is easy to operate and you will only follow a three-step procedure, as explained below:
Step 1: Download and launch the TunesKit iOS System Recovery on your Mac or PC.
Step 2: Connect your Apple TV on the computer using a USB cable. Once the device is detected, select the Start button and the Standard Mode and Next button that will appear.
Step 3: Download the firmware package and click on the Repair button to begin the repair. Wait for the process ends.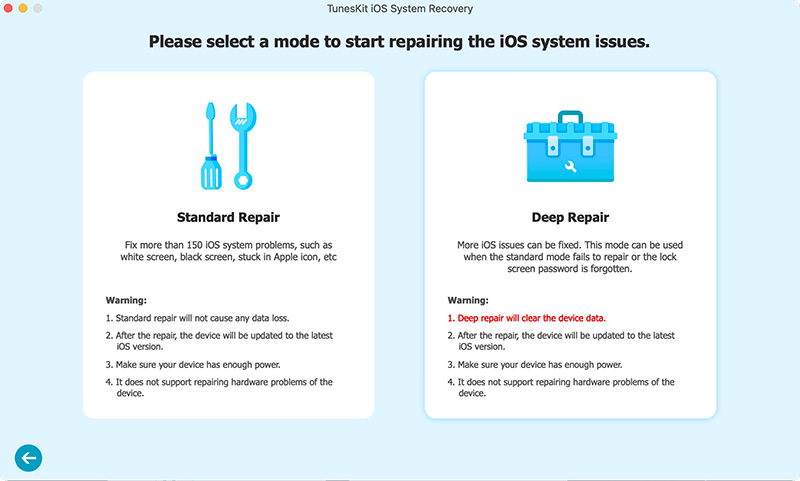 Since this is the Standard Mode, no losses would become made on the Apple TV, which means all your applications will remain intact. There is, however, the Advance option should the Standard option fail to solve the existing problem. The only shortcoming with the Advanced option, although it is accurate, is that it could cause the loss of some data. For instance, it could result in the loss of some live streamed channels on the installed applications.
The procedure for the Advanced option is similar to that of the Standard option. The only difference is in the second step. Here, instead of clicking on the Standard button, you need to click on the Advance button and select the Next button to proceed with the repair of your Apple TV.
#2 Restart your Apple TV
Rebooting your television is another option you can consider if your Apple TV is not responding. The best way to do this is by going to the Settings, select System, and then click on the Restart option that appears.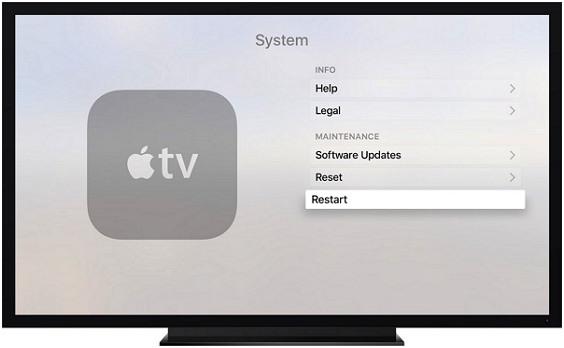 Alternatively, you can restart your device by pressing and holding on the Menu and Home buttons on your Siri remote simultaneously.
The last and natural step of restarting your Apple TV not responding is by physically switching it off and switching it on after an estimated 15 minutes.
#3 Unplug Apple TV from the power outlet
From the two restart options, it is apparent that one will need the remote to complete the Apple TV repair successfully. However, the problems could sometimes be on the remote and not your Apple television. Notably, your Apple TV not responding to remote control.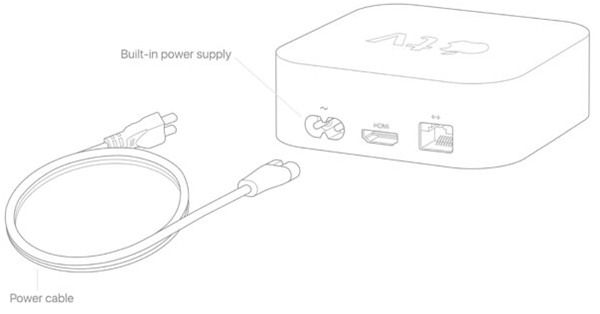 In such a case, the best option to consider other than physically rebooting your Apple TV is unplugging your Apple TV from the power outlet. After this, you can wait for a couple of minutes before starting your application.
#4 Force close the application
As indicated in the beginning, Apple TV is compatible with various applications. While this sounds cool, at times the presence of these applications can become the reason why your Apple TV is experiencing specific problems. Evidence of this is through the various hanging of these applications hence causing them not to work, and in return, this causes your television not to function normally.
In such a case, you need to force the closure of these applications or the respective application by clicking on the force close icon that pop-ups. Once the application allows force closure, the Apple TV will almost immediately return to standard functionality.
#5 Check your settings
Among the reasons listed for your Apple TV not responding include the lack of audio play or AirPlay. In as much as these issues can be solved using the above techniques, you could notice that even upon the application of one or all of the methods, your problem is still not becoming solved.
In such a case, it is advisable to consider this last option of checking your setting. Championing, this is the fact that at times, your audio and AirPlay settings could have been altered to mute or a similar scenario. Therefore, checking these settings is vital as it affirms that everything becomes set appropriately, and the problem is solely on Apple TV. Perhaps this method should come first if you are experiencing audio and AirPlay issues with your Apple television as it will save you time in case the settings are wrongly set.
Conclusion
Apple TV is inevitably a good brand. However, this does not exempt it from facing some problems occasionally. The issues should nonetheless, not be of great concern as they can quickly become solved through the five options availed in this piece. Should the methods fail, it is recommended to seek help from a professional technician as the problem could be more technical to become handled by a non-expert.
A caution to keep in mind is that there are numerous technicians in the market. While some can be trusted, others cannot be easily trusted. As a result, it is essential to opt for technical assistance from the Apple stores or stores with great reputations.