Best Ways to Cut Audio from YouTube
Updated by Adam Gorden on Jun 14, 2022 6:00 PM • Category:
Cut Videos
5 mins read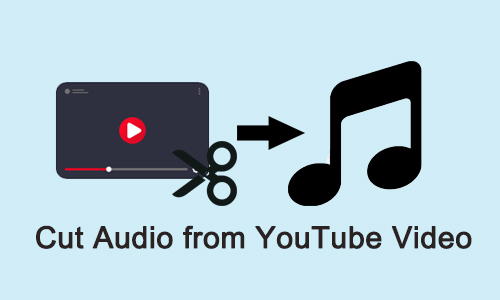 With a useful YouTube audio cutter, you can cut audio from YouTube anytime, anyplace. Don't worry about losing the quality of the music, don't worry about your storage space, and don't worry about burning your precious data. Just enjoy it without worries.
In this post, we bring you some of the easiest tools that you will know how to cut audio from YouTube video. You don't have to be an audiophile, nor do you have to be a sound engineer to do that. All it takes is a YouTube video and a few clicks of the mouse, and you are on your way to hearing nice, crisp, and clear audio. Now, scroll down to get 4 best YouTube video cutters, including online and offline tools.
Part 1. How to Cut Audio from YouTube Offline
Tuneskit Video Cutter is a versatile media cutting tool that can help you cut the audio from YouTube downloaded videos. Besides, it is possible to cut, trim, or merge any video or audio file into new segments. And it is able to convert YouTube videos and other popular videos to other formats such as MP4, M4V, MKV, MP3, AAC, M4A, etc.
To cut YouTube audio offline, all you need to do is just download the free version of this easy-to-use YouTube audio cutter and follow the steps listed below: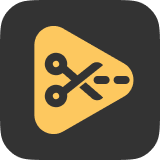 Why Choose TunesKit Video Cutter?
Trim YouTube audios and videos on Mac and Windows easily
Trim media files with zero quality loss
Support lots of output formats and devices
Friendly interface and easy to use
Cut 4K Video without quality loss
Try It Free
600,000+ Downloads
Try It Free
600,000+ Downloads
How to Cut Audio from YouTube Video with TunesKit Video Cutter
Step 1

Import the downloaded YouTube video into Tuneskit Video Cutter

Open Tuneskit Video Cutter and click on the "Open" button. Locate your downloaded YouTube video, and load it into the Tuneskit Video Cutter software. Alternatively, you can even drag it into Tuneskit Video Cutter.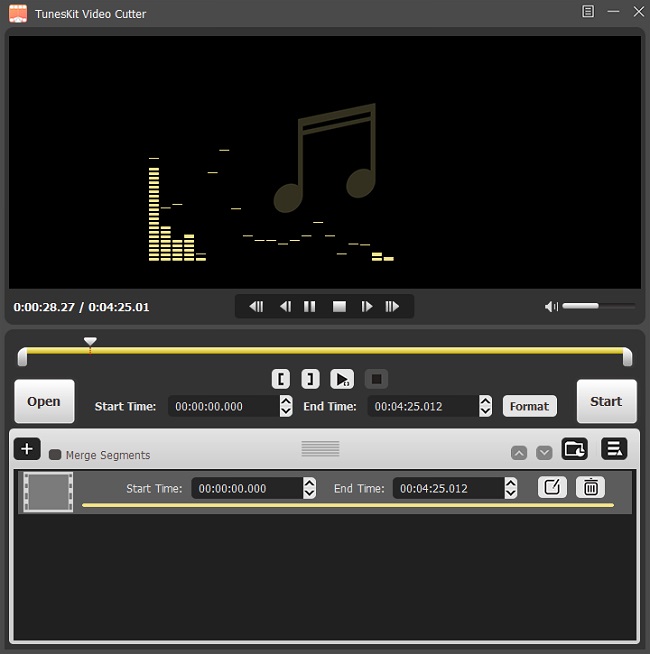 Step 2

Select YouTube audio output format

As soon as you load your video into the Tuneskit Video Cutter, it will start playing. You can pause the video playback by pressing the "Pause" button.

Now click on the "Format" button. A new window will open where you will see modes into which the YouTube audio can be converted. Select "General Audio" and you will see all audio formats into which you can convert the YouTueb video. You can even customize the Sample Rate and Bit Rate for the desired output by clicking the icon beside the audio mode.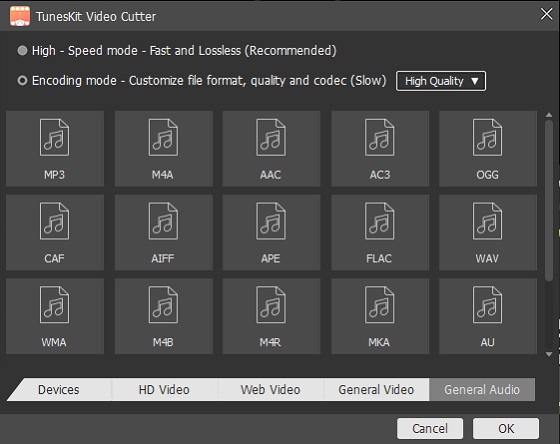 Step 3

Cut and convert YouTube video into the audio output

Next, you can click on the top dropdown menu and select "Preferences" > "Convert" to set the output folder where you want your YouTube audio to be saved.

Now, select the audio portion of the YouTube video you want by dragging the playhead, then click on the "Start" button. You will then see a progress bar that indicates the conversion in progress. The location which you selected for saving the YouTube audio file would open after this conversion process.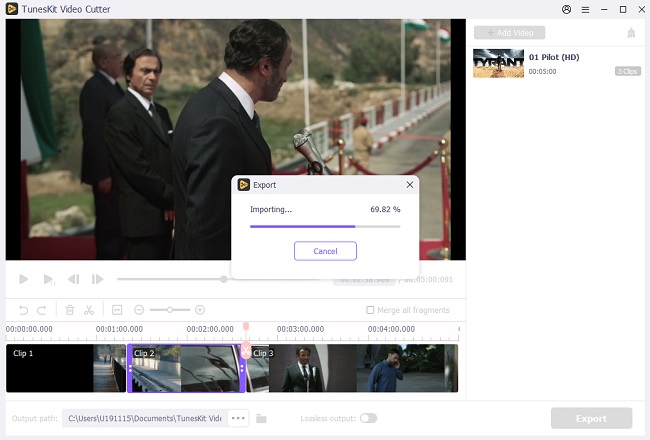 Part 2. How to Cut Audio from YouTube Video Online
Wondering how to cut audio from YouTube videos online without downloading any software? OFFMP3 is here for you, and it's free and super easy! The steps are very easy to follow and self-explanatory:
How to Cut Audio from YouTube Video Online
Step 1: Copy the URL of YouTube video, access OFFMP3 and and paste it into the search bar. And click on "Download".

Step 2: When it shows "Progress Completed", you can select the "EDIT MP3" option to cut the YouTube video. Set the playhead position and hit "CONVERT MP3".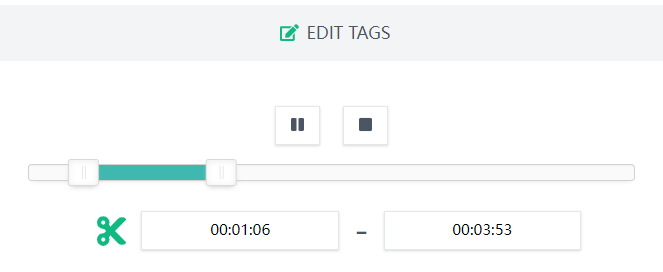 Step 3: After that, click on "DOWNLOAD MP3". Then the cutted YouTube audio will be saved on your computer.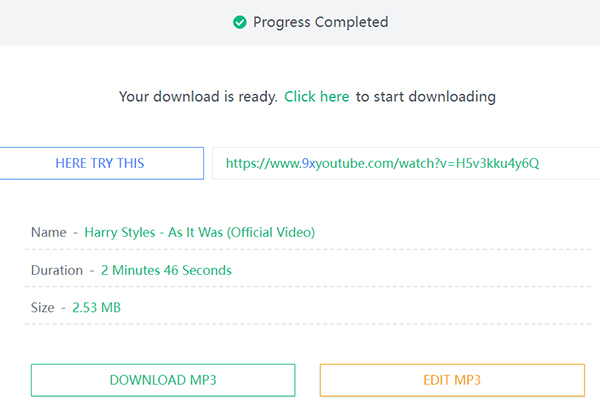 Kapwing is another free online tool that lets you cut music from YouTube online. It offers versatile features that allow you to cut and edit the media file, such as adding text, subtitles, stock media, and more. About cutting YouTube audio, you just need to upload the downloaded YouTube video and follow the steps below.
How to Cut Music from YouTube Online
Step 1: Go to Kapwing and upload the YouTube video downloading. Then the audio track will be display at the bottom bar.

Step 2: You can drag the playhead to cut sound from YouTube video, then click on "Split" button. Then click on the unwanted part and press Delete key.

Step 3: You can check the cropped audio from YouTube. Then hit "Export Project", select "MP3" and "Export as MP3" and confirm "Export Audio". It will let you preview the new YouTube audio again, and you can click the three dots button and select "Download" so the audio will be downloaded on your computer.
Part 3. How to Edit and Clip Audio from YouTube Offline
Many people would like to cut music from YouTube video and edit the soundtrack. In this case, you can try KAPWING that we mentioned above, or use a powerful media editing tool called TunesKit AceMovi.
With AceMovi, you can more than just cut YouTube audio but also edit it, such as adjusting the volume, Pitch, adding fade in and out, sound effects, and even using the equalizer to change the audio style. Now let's look at how to clip audio from YouTube and edit it.
How to Trim Audio from YouTube Video
Step 1: Launch AceMovi, you can click on "Import" button to add the YouTube video, or drag and drop it into the main interface.
Step 2: Move the playhead to the target position of begin and end, and click on the "Split" icon. Then delete the redundant part.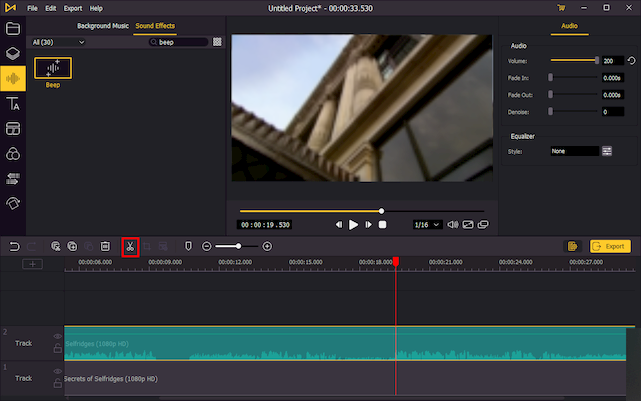 Step 3: To edit the YouTube audio, click on the "Audio" button on the right side. In this panel, you can change volume, pitch, and other options. Plus, you can add background music or sound effects by clicking on the "Audio" icon on the left side, then dragging it down to where you want it in the soundtrack. After that, check the soundtrack and turn to the top menu "Export" > "Export Audio", then edit the file name and set the target folder. and hit "Export".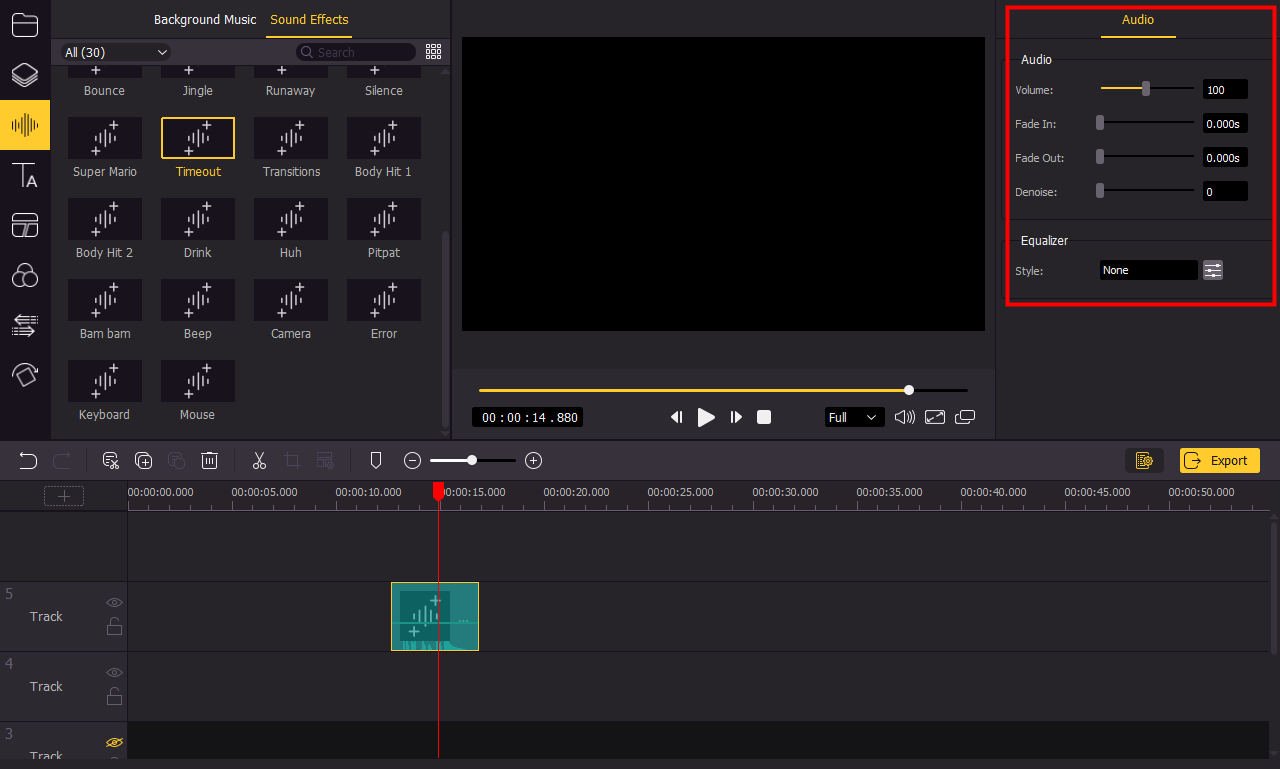 Summary
There are many such online and offline tools that you can use to cut audio from YouTube. But the above ones are the best tools that are available for free. And they do not take time to do the task of cutting, converting, or saving audio.
OFFMP3 and Kapwing are super easy and available online for free, while Tuneskit Video Cutter and AceMovi are free for downloading and do the job just as easily, with the added benefits of encoding the video into a variety of audio formats and devices. So why not try them to make your unique YouTube audio clips totally for free.