How to Unlock iPhone With Mask - Full Guide Here
Posted by Brian Davis on Jul 26, 2022 10:00 AM • Category:
Unlock iOS
5 mins read
With the release of iPhone X, Apple's security system offered a game-changing update. The Face ID technology allowed users to unlock their phones by simply looking at the display - totally handy dandy. But then came the Coronavirus pandemic in 2020 and suddenly everyone around the world was wearing masks. That's when we realized it's not easy to unlock iphone with mask on your face.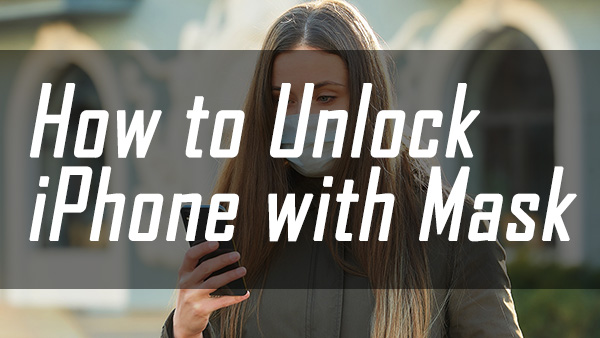 Nevertheless, Apple came up with a remarkable solution. Fortunately, the new iPhone software iOS 15.4 has the ability to recognize and unlock iPhone even if you are wearing a face mask. So, if you have an iPhone 12 or 13 model, it means no more pulling down your mask in public places. We'll explain how that works. But if you own an older model or haven't updated to iOS 15.4 yet, we have another trick to unlock your phone with mask. Read ahead!
Solution 1. How to unlock iPhone with mask by using Apple Watch
As soon as the pandemic hit, Apple users started having uncomfortable experiences with the Face ID feature. Unlocking iPhone while wearing a mask was always a fuss. This is because the Face ID needs to see the whole face in order to recognize and authenticate. To tackle this situation, iOS 14.5 launched a new feature, Unlock with Apple Watch. All you need to do is glance at your Apple Watch to unlock your iPhone without removing the mask. Learn how to set up and use this feature below. But first…
What you will need:
You definitely need an Apple watch series 3 or later with watchOS 7.4 or later;
iPhone running on iOS 14.5 or later is required;
The Apple Watch must be unlocked and on your wrist;
Wi-Fi and Bluetooth enabled on your iPhone and Apple Watch;
A passcode on your iPhone and wrist detection enabled on the Apple Watch;
And of course, a mask on your face.
Step 1: Launch the Settings app on your phone;
Step 2: Scroll down and tap Face ID & Passcode. Then type your passcode;
Step 3: Navigate to Unlock with Apple Watch and toggle the feature on next to your watch name.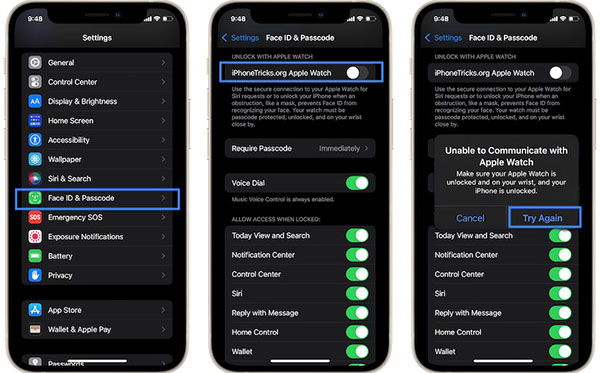 Solution 2. How to unlock iPhone with face mask by using new feature of iOS 15.4
Even though the Unlock with Apple Watch feature is impressive, it has its requirements and limits. Needless to say, you can't use the feature if you don't own an Apple Watch or perhaps even if it's not on your wrist. But, of course, Apple never disappoints its users.
The latest operating system, iOS 15.4 has tweaked the Face ID feature to better recognize, authenticate and unlock iPhones. The extraordinary facial recognition technology allows your iPhone to recognize your face by just scanning the area around your eyes while wearing a mask. So far, this new feature is exclusive to iPhone 12 and 13 models. Let's look at how to unlock iPhone with mask in iOS 15.4.
Step 1: As long as you have an iPhone 12 or 13, you're good to go. Just to make sure your device is running on iOS 15.4, go to Settings > General > About and check your current version.
Step 2: In case you don't have the latest software, head to General > Software update and choose to Download the update.
Step 3: Now, open your iPhone's Settings app and hit Face ID & Passcode.
Step 4: Enter your current iPhone passcode.
Step 5: On the next page, toggle on the new Face ID with a Mask option.
Step 6: Finally, scan your face without a mask (don't worry, it will still ID you with a mask) and tap Done to set up.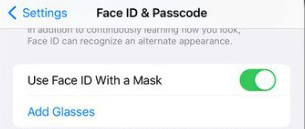 TunesKit iPhone Unlocker – The Best iPhone Unlocker Tool
Assuming you don't have an Apple Watch or an iPhone 12 or 13 model yet, you can still unlock your iPhone with a mask. When all fails, TunesKit iPhone Unlocker, an all-in-one solution for iOS screen locks can save your day.
Key Features of TunesKit iPhone Unlocker
Here are the key features that make TunesKit iPhone Unlocker, hands down, the best iPhone Unlocker tool.
Unlock various types of iPhone screen locks: TunesKit iPhone Unlocker has the ability to unlock different types of iOS locks including the Face ID, Touch ID, 4-digit passcode, 6-digit code, or custom passwords. Wearing a mask and want to unlock your iPhone? TunesKit iPhone Unlocker will do it for you in just a click.
Reset iPhone without the need of iTunes or passcode: With TunesKit you can factory reset your iPhone without needing a passcode or iTunes. The tool will wipe all your personal data while also disabling the screen lock.
Fully compatible with new iOS models: TunesKit iPhone Unlocker is compatible with the newest iOS systems to unlock passcode on iPhone, iPad, or iPod touch.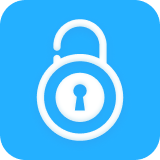 Key Features of TunesKit iPhone Unlocker
Available on the latest iOS version including 15
Undisable an iPhone within several minutes
Enable to factory reset iDevices without passwords
Unlock iPhone/iPad/iPod touch with ease
Help to remove Face ID and fingerprint recognition
Try It Free
600,000+ Downloads
Try It Free
600,000+ Downloads
Follow this step-by-step tutorial to unlock your iPhone Face ID using the TunesKit iPhone Unlocker
Step 1

Connect your iPhone to a computer

Download the TunesKit Unlocker tool from its official website and launch it on your PC. Connect your iPhone using the original cable and click Start. TunesKit iPhone Unlocker will automatically detect your device.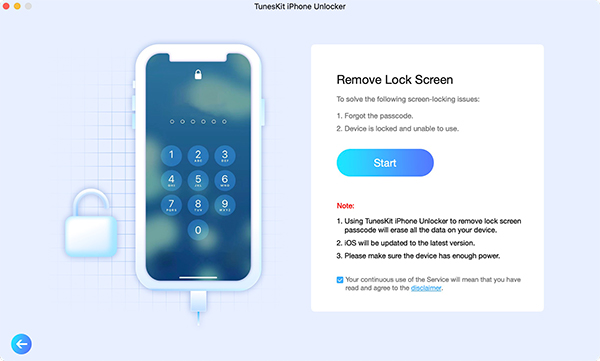 Step 2

Put your iPhone into Recovery mode

After your device is detected, you need to put your device into DFU or recovery mode. Depending on your iPhone model, follow the instructions on the TunesKit interface to boot the phone into recovery mode.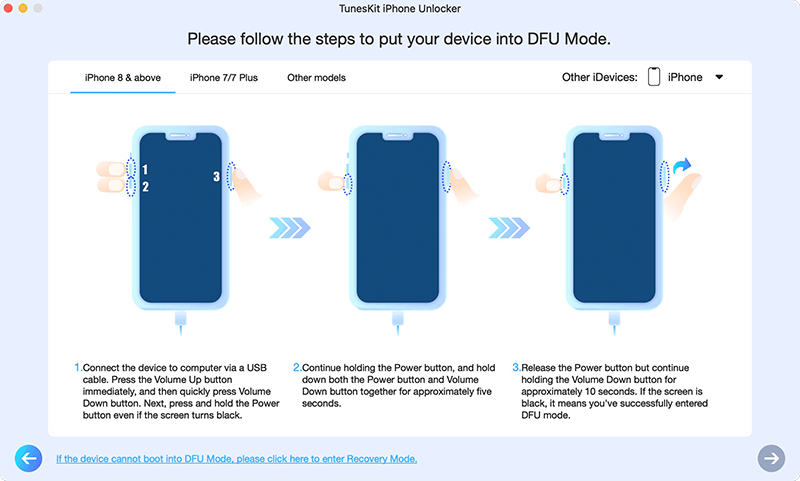 Step 3

Download firmware package

On the next window, manually confirm your device model and iOS version. Then select a firmware package of your choice and tap Download.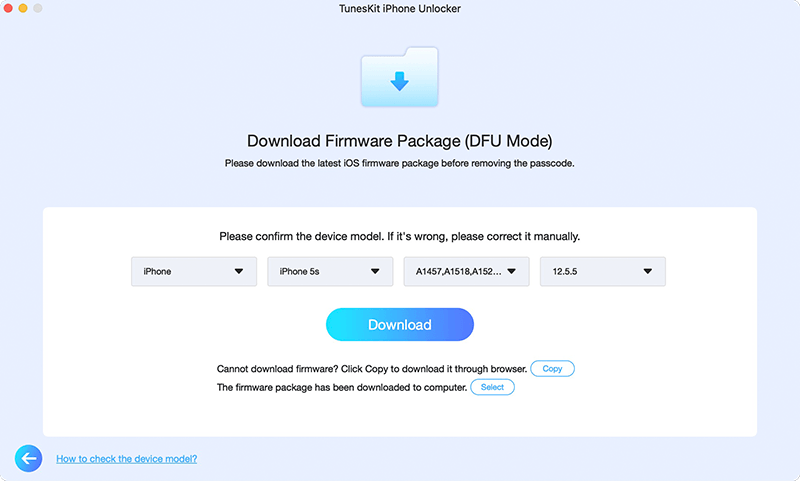 Step 4

Unlock your iOS device

Once the firmware package is installed, click on the Unlock button. Doing so will unlock your iPhone Face ID.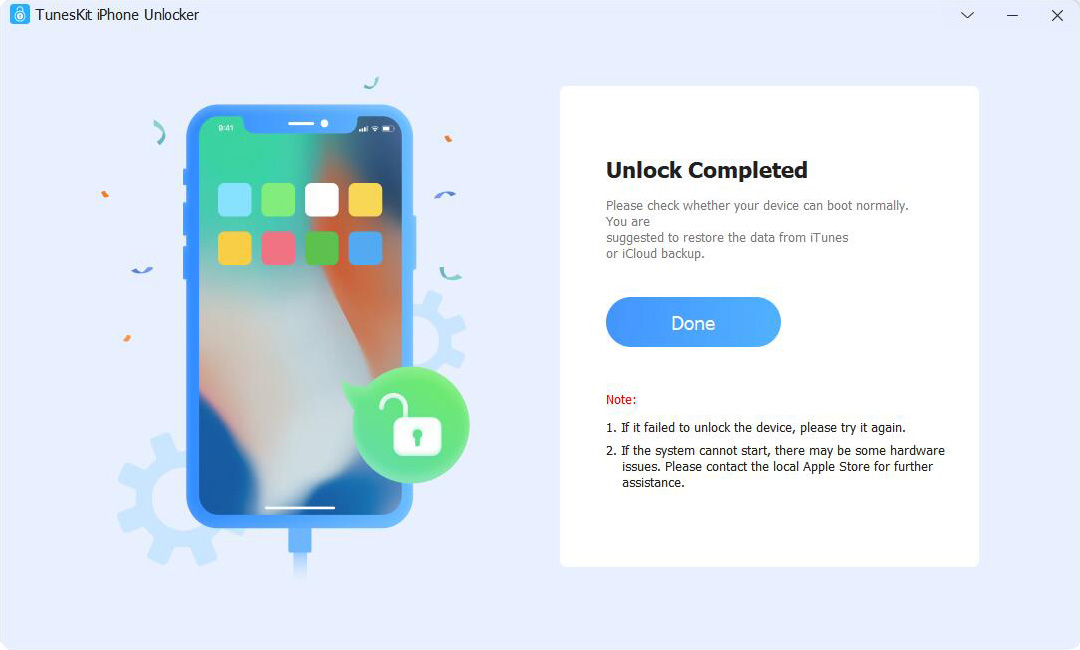 Conclusion
As you can see, how to unlock iPhone with mask is easier now. Thanks to the new iOS 15.4, you don't have to remove your face every time to use your iPhone. But if you don't have the latest iOS version or the new iPhone model, you're not totally out of luck. Using the TunesKit iPhone Unlocker, you can unlock all kinds of iPhone screen locks in various scenarios.