Passcode Not Working on iPhone—A Comprehensive Solution
Posted by Brian Davis on Jul 29, 2022 2:57 PM • Category:
Unlock iOS
4 mins read
The Face ID feature on iPhones and iPads is Apple's biometric method for unlocking devices. But Face ID doesn't work when you're wearing a mask. Although iOS15.4 already allowed face recognition with a mask, for some system users who have not updated their phones to the latest version, face recognition is still failing. In this case, your iPhone will automatically prompt you to enter your passcode. It's going well so far. Unfortunately, passcodes can sometimes fail to be recognized by your iPhone. In other words, you enter your passcode correctly, but your iPhone tells you it's incorrect.
This issue frequently occurs after users update their iPhones to a newer iOS version. Let's see how you can troubleshoot the iPhone passcode not working problem and unlock your device.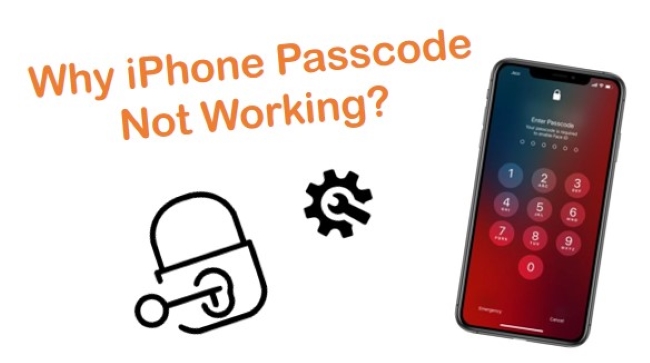 Way 1. Fix Passcode Not Working on iPhone by Restoring Your iPhone with iTunes
Restoring your iPhone will allow you to use it again. Obviously, this means you have to wipe your device and reset it to its default settings. Your photos, files, and other documents stored on your iPhone can be restored later if you previously backed them up and synced them. If you never backed up your phone, your data is lost forever. Let's dive right into the action.
Step 1. Press and hold the Side button, at the same time, press and hold one of the volume buttons. Keep on holding both buttons down until the Power Off slider shows on the screen. Move the slider to turn off your phone.
Step 2. Next up, grab a cable and plug your iPhone into your computer. The key is to keep holding the Side button down until you see the Recovery mode.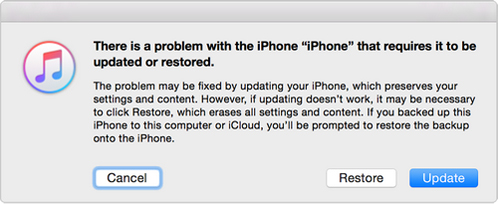 Step 3. After you have backed up your iPhone data, remove the passcode and restore it.
Step 4. Once your computer has detected the iPhone, choose the Restore option.
Way 2. Fix Enter iPhone Passcode Not Working via Find My iPhone
Using Find my iPhone is a great alternative if there's no computer nearby to restore your iPhone with iTunes.
Step 1. Use a different iPhone to log into your iCloud account. If you have another iPhone, you can download the Find My iPhone app and install it there.
Step 2. Now, log in to your account using your Apple ID and password.
Step 3. Let the app find all the devices associated with your own Apple ID.
Step 4. Tap on your problematic iPhone and choose the Erase iPhone option. After that, all of your data saved on your device will remove.
Step 5. After that, you can set up your phone once again. When your backup file is ready, select Restore from iCloud backup.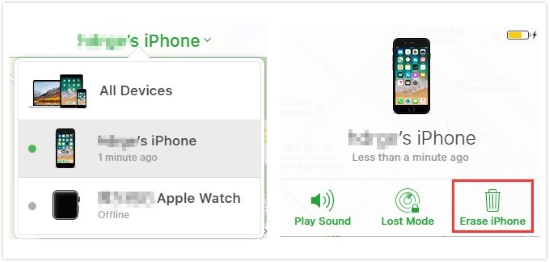 Way 3. Use the Effective Toolkit—TunesKit iPhone Unlocker [Clean & Safe 100%]
Having a passcode that won't work on an iPhone is not breaking news anymore. This situation has been experienced by many users. Don't start pulling out your hair if none of these tricks work or are effective for you. There's no need to be embarrassed about this, nor should you throw out your iPhone. This software was designed by our professional technicians to help you resolve this problem quickly and easily.
TunesKit iPhone Unlocker is highly recommended here. It can determine the password location by searching the iPhone root folder and files. Afterwards, it deletes and blanks the password-holding files. In terms of cracking iPhone passwords, it is the most efficient and fastest program available. The program can be used to reset any password and help you regain access to your iPhone quickly, regardless of how difficult your password is. When you forget your iPhone passcode or want to crack the locked iPhone with a broken screen, this app will help you.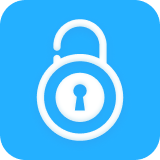 Key Features of TunesKit iPhone Unlocker
Fix iPhone passcode not working easily
Available on the latest iOS version including 15
Unlock disabled iPhone within several minutes
Enable to factory reset iDevices without passwords
Help to remove Face ID and fingerprint recognition
Try It Free
600,000+ Downloads
Try It Free
600,000+ Downloads
To learn how TunesKit iPhone Unlocker actually works, let's take a closer look.
Step 1

Download, Installation, and Connection

Download and install the program on your computer. Then open it and connect iPhone to a computer via a USB cable. Then tap on the Start button.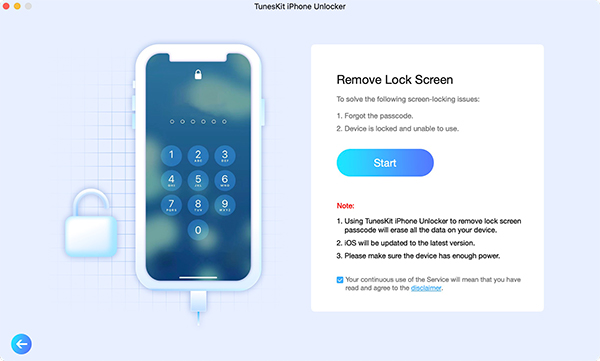 Step 2

Download Correct Firmware Package

Check your iPhone's device information after TunesKit recognizes it successfully. If it is incorrect, use the pull-down menu to change it manually. Click the "Download" button after selecting the firmware version.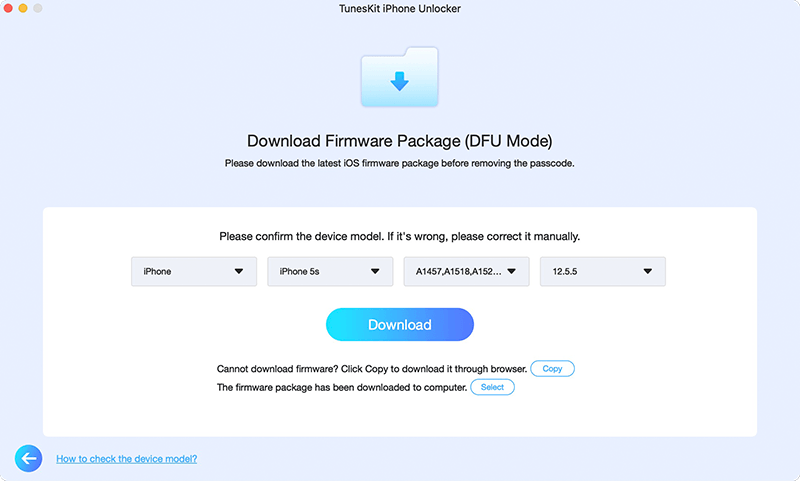 Step 3

Fix Passcode on iPhone Not Working

You need only click on the "Unlock" button when it appears on the display screen. Your iPhone screen will be immediately password-free after installing the toolkit.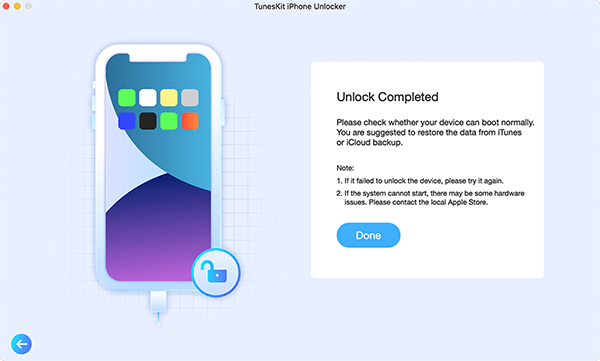 Conclusion
There may be times when your iPhone fails to recognize your passcode although you're hitting the right keys. A common cause of this problem is updating your iOS device with the latest update. As of yet, no cause has been identified.
Therefore, to troubleshoot the iPhone passcode not working problem, simply use TunesKit iPhone Unlocker, you don't have to be a computer expert to reset your iPhone password. Feel free to contact the expert email technical support services if you still have questions or are having difficulty following the process, and we can't wait to see all your comments!