Best 5 Apps to Limit Screen Time
Posted by Brian Davis on Oct 1, 2023 11:00 AM • Category:
Unlock iOS
5 mins read
With the ever-evolving technology, people are finding new ways to spend time on their screens. The time spent on the screen may be constructive or destructive depending on the purpose of using the gadget. Unfortunately, many people waste a lot of time on their screens and resort to finding the best apps to limit and manage their screen time.
We have summed up 5 out of the best apps for managing screen time. These apps have features that help the users to know how much time they spend on their screens. Some have features that lock the device to the users and require a passcode to extend the screen time.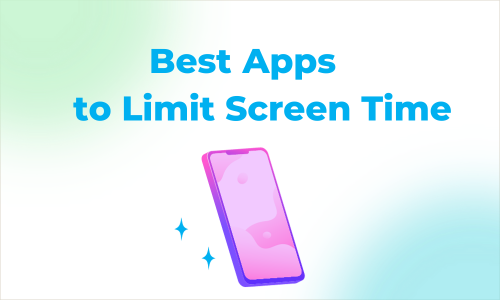 Part 1. Screen Time and App Limits Features on iPhone/iPad
Reducing screen time can improve sleep, promote better posture, reduce eye strain, and enhance mental health. Before introducing third-party apps to limit screen time, let's take a look at the built-in features on our devices. Screen Time and App Limits are essential features in the iOS system to help users view the time they spend on screen and schedule time away from their devices.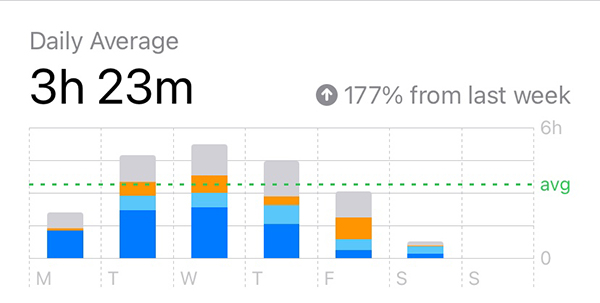 It is easy to set screen time in Settings and limit particular apps in subsequent settings. You can set them on iPhone/iPad for yourself or your child. In addition, the Screen Time passcode is required to be different from the unlocking one. And if you set Screen Time for your child, it should be more complex.
Part 2. Top 5 Apps to Limit Screen Time
Many users intend to use third-party apps to limit screen time, for enhanced features, remote management, gamification, or other factors. Among the best apps to limit screen time are the following:
1. Qustodio
Qustodio is one of the best apps that limits screen time. With Qustudio, the user sets a daily screen time limit and gets an option to increase their time by 15-minute intervals. When a child uses the device, the parent receives an alert that they have reached their screen time limit. The parent can then lock the navigation or lock the child's device. Locking navigation allows the child to continue using the device for essential reasons that do not require internet access, but locking the device restricts access to the entire device. An exciting feature of Qustodio is that it can restrict screen use for specific periods and set limits for particular apps.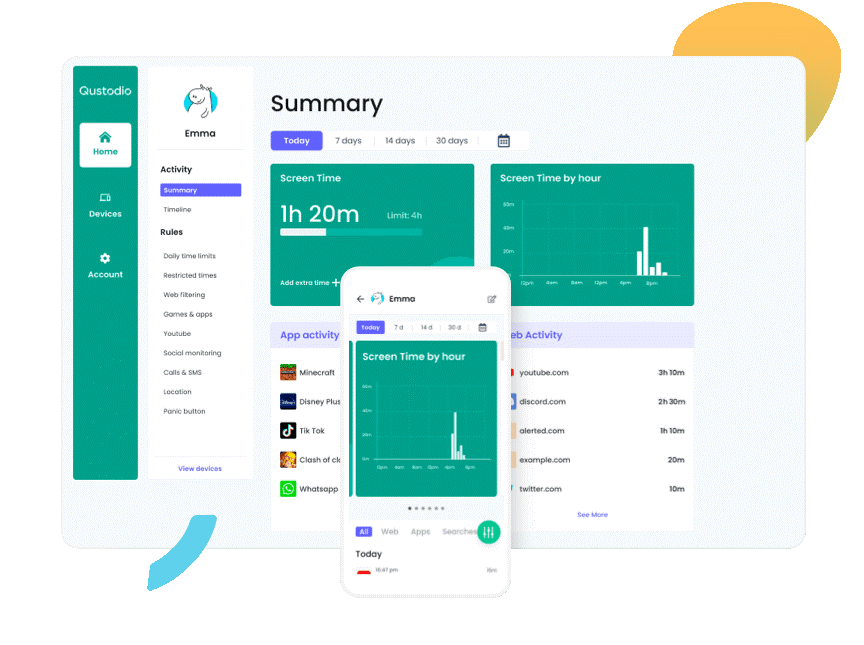 Qustudio has a free plan that allows the user to use its basic screen time management features but does not allow screen limits for specific apps. The Basic plan requires $54.95 per year to accommodate up to 5 devices, while the Complete plan goes for $99.95 per year and can be used for unlimited devices. All the plans have a risk-free 30-day money-back guarantee.
2. Forest
Forest is another app that limits screen time. Forest helps the user to stay focused on the task they are working on their devices. When one starts using the app, a tree starts growing. If the user exists from the app, the tree dies, but if they remain focused for a set period, they add the tree to their productivity forest. The app is unique since it has partnered with Trees for the Future, which plants trees worldwide. Forest helps the users to become productive while creating an impact in the world.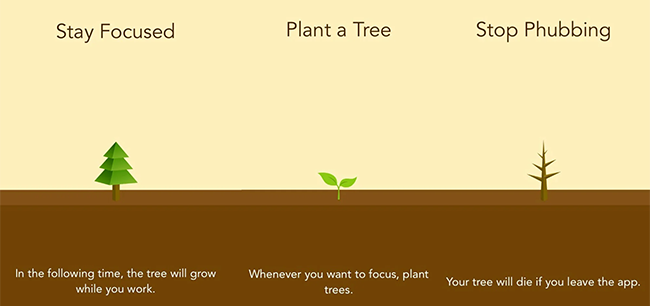 The Forest App is available for iPhone and Android users. Android users can download a free version and upgrade to the premium version for $1.99. The iOS users have to pay the $1.99 when downloading the app.
3. OurPact
OurPact is a cross-platform app that keeps children safe online by limiting screen time. The app also helps monitor the content the kids consume and the apps they can use. OurPact utilizes features such as blocking apps and text messages. The app also applies web filters and locator abilities. With OurPact, the children are kept safe from online predators who have harmful intentions towards children, and it also helps the children to manage the time they spend on their screens.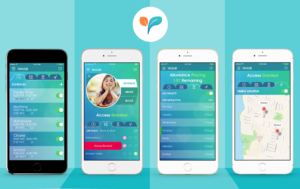 OurPact, as an app that limits screen time, has three plans. A free plan can work on one device and create one schedule. The second plan is $1.99 monthly, allowing ten devices and unlimited schedules. Lastly, the third plan goes for $6.99 per month, allowing up to 20 devices and other additional features to increase monitoring and control over the child's device.
4. Freedom
The Freedom App works on Chrome, Windows, iOS, Android, and Mac to block distractions on your devices. With Freedom, you can work without distractions and yield more productivity in your tasks. The app limits screen time by setting schedules for sites and apps on your devices that block out all other apps that are not contributing to the task at hand. Freedom gives gentle reminders to motivate you to continue remaining focused.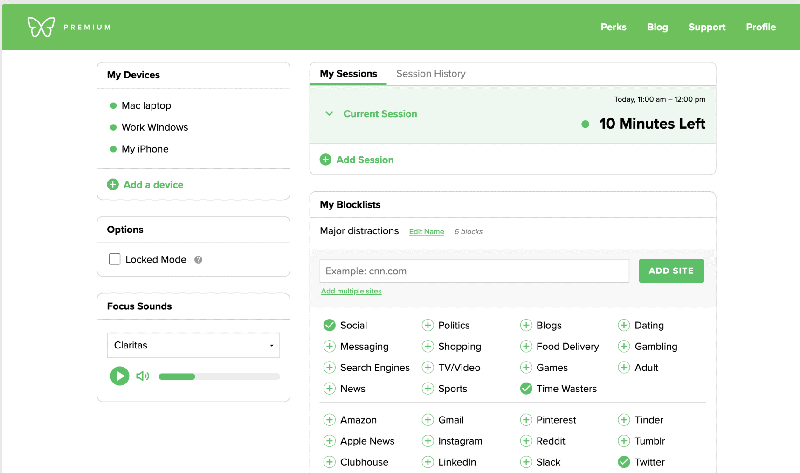 Freedom offers a free app trial and has a premium monthly plan for $8.99 per month, $3.33 per month for a one-year payment plan and a $99.50 one-time payment.
5. Moment
Moment is a screen time tracker that collects data on how you have spent your time on your screen. With the Moment, you can see the apps you spend the most time on. The app also provides guided sessions to help you manage your screen time. The sessions are self-paced. The app's goal is to allow you to regain parts of your life that you have been missing out on by spending too much time on your screen.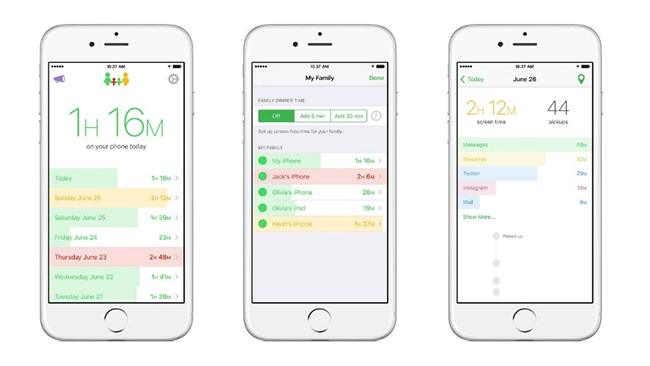 Moment offers a free trial and a monthly premium account for $7.99. The app can be used on iPad, iPod, and iPhone devices.
Part 3. If You Forget Screen Time Passcode
When the passcode fails, either through forgetfulness or an unresponsive screen, it can be fixed using the TunesKit iPhone Unlocker. It is an effectvie and user-friendly tool for you to bypass Screen Time passcode.
TunesKit iPhone Unlocker can be used for all passcodes with no data loss, including the Face ID, Touch ID, and Screen Time Passcodes. Besides, this program is also enabled to remove Apple ID and MDM restriction.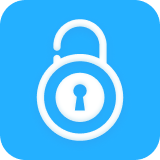 Key Features of TunesKit iPhone Unlocker
Available on most iOS versions
Disable Screen Time in one click without passcode
Enable to factory reset iDevices without passwords
Unlock iPhone/iPad/iPod touch with ease
Help to remove Face ID and fingerprint recognition
Try It Free
600,000+ Downloads
Try It Free
600,000+ Downloads
Let's see how to bypass the Screen Time without passcode:
Step 1

Connect Your iPhone/iPad to a Computer

Launch TunesKit iPhone Unlocker and connect your device to the computer. Then select the Unlock Screen Time Passcode and hit on the Start button.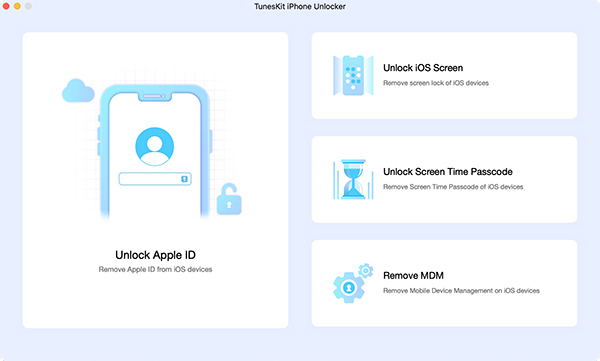 Step 2

Disable Find My iPhone Feature

Make sure you've turned off the Find My feature on your iPhone/iPad. If not, launch Settings, click on your name and disable Find My iPad. Then TunesKit iPhone Unlocker will remove the Screen Time passcode on your device.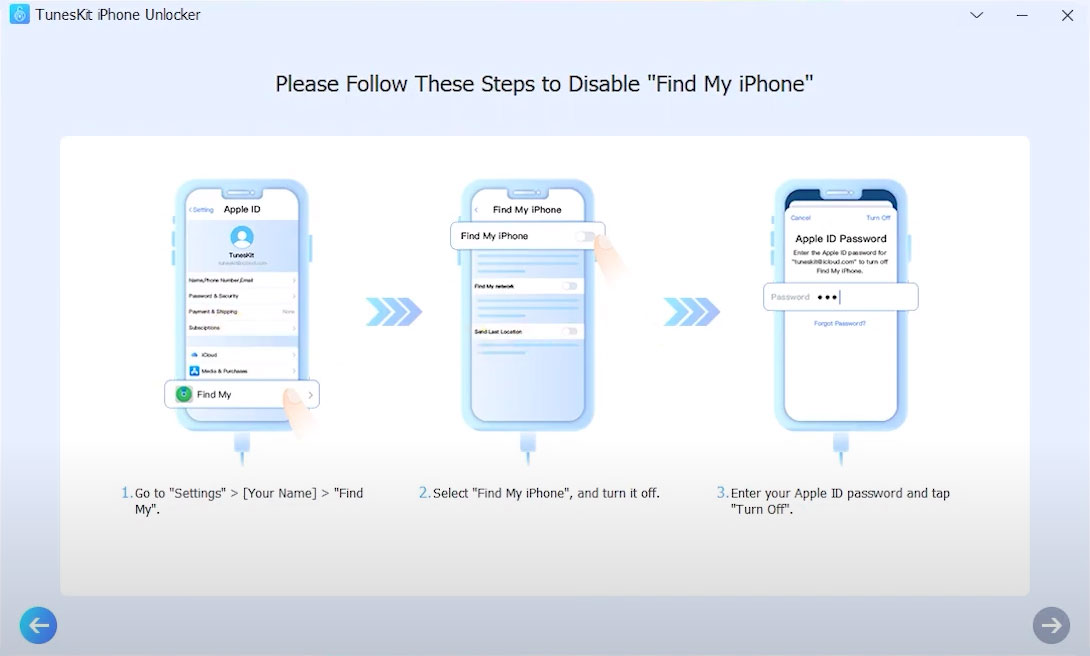 Step 3

Set Up Your Device Again

Reset up your device following the instructions on the screen. Don't Transfer Apps & Data and Set Up Later in Settings need to be selected successively. And it won't cause any data loss.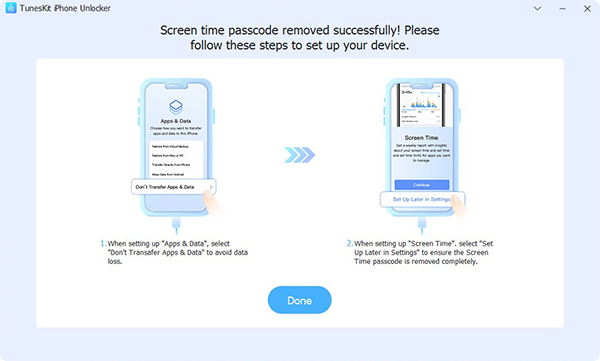 Final Thoughts
To remain productive, it is crucial to eliminate the distractions that may interfere with our tasks. If distractions come in the form of our gadgets, it is necessary to embrace the best apps that limit screen time and set appropriate schedules for ourselves to manage the time spent on the screens.
If the screen locks and we cannot open it, we can use the TunesKit iPhone Unlocker to resume our usual device usage. The steps to install and launch the TunesKit iPhone Unlocker are simple, easy to follow, and effective in unlocking all passcodes.