Full Review: XTools iCloud Unlock
Posted by Leonard White on Nov 15, 2023 11:00 AM • Category:
Unlock iCloud
6 mins read
It is a frequent occurrence that encounter an iCloud Activation Lock on a second-hand or old iOS device. In such cases, utilizing an iCloud unlock tool becomes essential to bypass the Activation Lock without password of Apple ID.
With numerous options available, selecting the most suitable iCloud unlock tool can be confusing. In this article, we will provide a full review of XTools iCloud Unlock, along with its best alternative, to help you make the decision.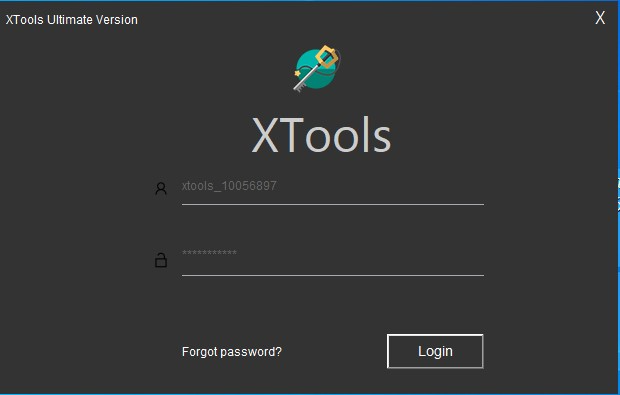 Part 1. What Is XTools iCloud Unlock?
The XTools Pro iCloud Removal is a tool for iCloud unlocking, helping users to bypass the Activation Lock on their devices without password. To accomplish this, users need to provide the IMEI number of their device and utilize a computer to complete the process. However, it's important to note that the effectiveness of this tool can vary among users. Many users have reported difficulties in successfully unlocking their iCloud-locked devices using XTools. One of the primary concerns is the absence of an official website for XTools, which makes it challenging to obtain a reliable and secure download.
Relying on unofficial download sources may expose users to the risk of malware or viruses, potentially leading to wasted time, financial loss, or even compromising the safety of their devices. It is worth noting that this program is a paid service, similar to other services and tools in this category. Please be cautious about the links claim that they provide the free version.
The Pros and Cons of XTools iCloud Unlock
Pros:
Capability to bypass the Activation Lock.
It used to be considered a small but effective tool.
Cons:
It's not safe to submit your IMEI number and serial number.
You are unable to search for its official support.
The security of the download links cannot be ensured.
This program is only designed for Windows users.
Part 2. How to Use XTools?
If you decide to use XTools to do the iCloud unlock after considering, here are some steps you may need:
Step 1. Download the XTools and unzip the files.
Step 2. Connect your device to your computer with the original USB cable. Then, your device will be checked if it can be bypassed.
Step 3. You need to enter your IMEI and serial number. After a few minutes, it will say "Remove iCloud Successful! Waiting device reboot".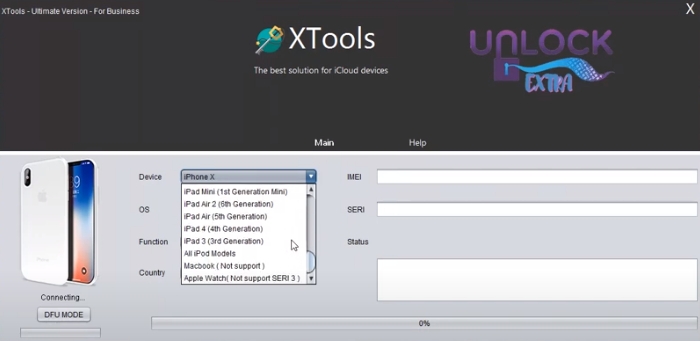 Part 3. Best Alternative: TunesKit Activation Unlocker
While XTools may not guarantee effectiveness, there are several alternative programs available to choose from. Tuneskit Activation Unlocker is one of the best alternate solutions to bypass the iCloud lock on your device. It has gained significant popularity among users due to its swift removal of the iCloud Activation Lock.
TunesKit Activation Unlocker is developed to bypass the Activation Lock on iPhone, iPad, and iPod touch without passcode. This tool also enables you to remove the Apple ID without password, turn off Find My, and unlock the iPhone in Lost Mode. With its user-friendly interface, you can easily resolve these issues without any hassle. It can run on Mac or Windows and work with iOS versions from iOS 12.0 to iOS 16.5. The key point is, that it has a high success rate and professional customer service.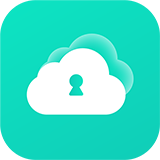 Features of TunesKit Activation Unlocker:
Remove Activation Lock without password
Turn off Find My without password
High success rate & Easy to use
iPhone, iPad, iPod Touch are supported
Try It Free
800,000+ Downloads
Try It Free
600,000+ Downloads
Here are the steps to bypass Activation Lock via TunesKit:
Step 1

Connect Your Device

Download and run the TunesKit Activation Unlocker on a computer, then connect your device to it using an original cable. Click Start to continue.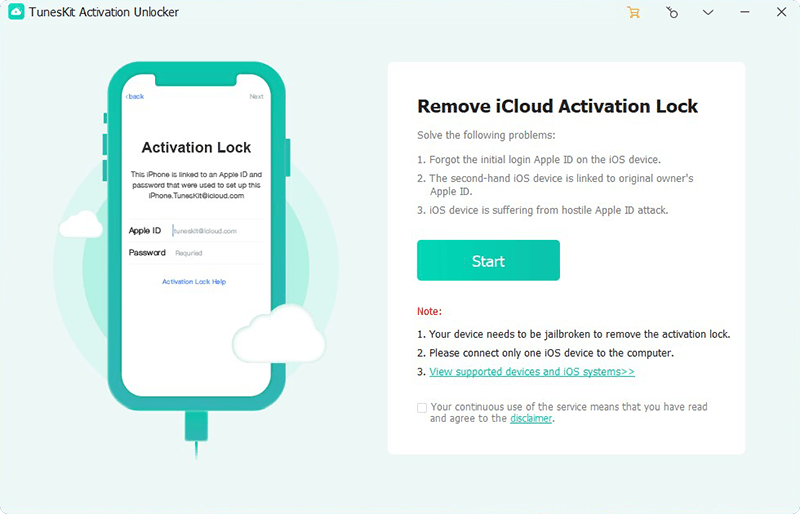 Step 2

Jailbreak Your Device

Follow the jailbreak tutorial to jailbreak your device. After the jailbreak process has been finished, click on the restart button to reboot your computer.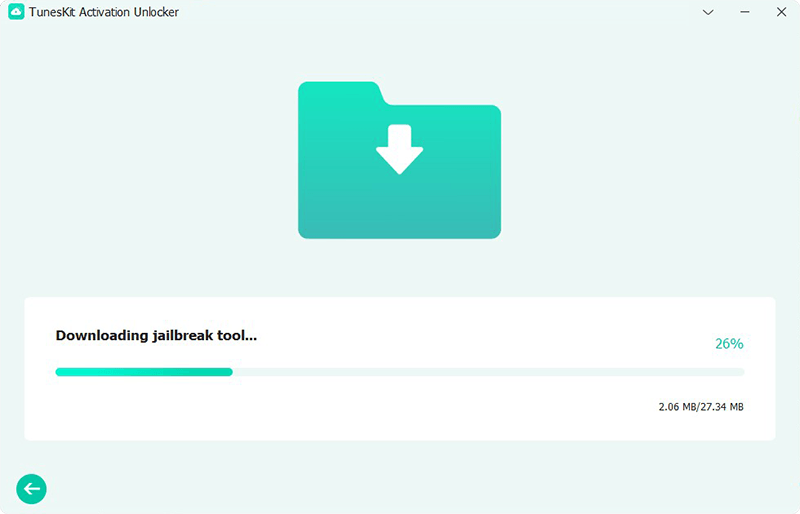 Step 3

Bypass Activation Lock

Launch the TunesKit again and click the Start to Remove button. Then, it will start the iCloud unlock process and bypass the Activation lock from your device.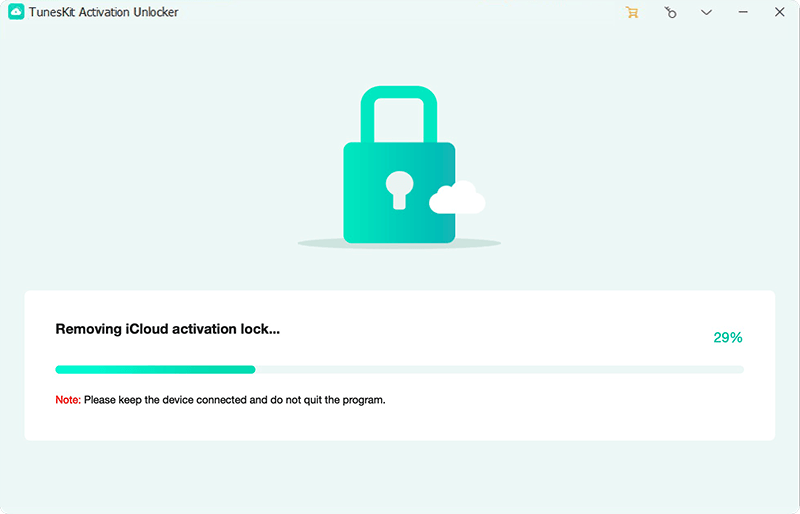 Part 4. Conclusion
In brief, XTools iCloud unlock may not be a dependable solution for your iCloud-locked device. If you are seeking a handy tool, don't hesitate to use TunesKit Activation Unlocker to bypass the Activation Lock. It will get you out of the issue and help you regain access to the device. Any questions you may have on this post are always welcome.