[2023] How to Bypass Activation Lock on Apple Watch
Posted by Leonard White on Aug 10, 2023 12:00 AM • Category:
Unlock iCloud
6 mins read
"I bought a used Apple Watch with the Activation Lock. I have no idea of its password. Is there any solution?"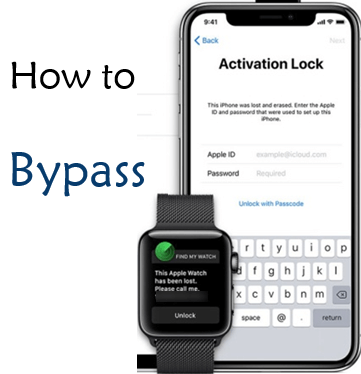 Before diving in, let's view the concept of Activation Lock. What is Activation Lock on Apple Watch? Activation Lock is a security feature in iOS devices to prevent the device from being used by unauthorized persons. Under situations in which Apple Watch has been connected to iPhone via "Find My iPhone", the watch will be locked when it is factory reset. This feature ensures that the device won't be set up as new without the original owner's credentials.
Nonetheless, it's still possible to get rid of such a predicament. Here in the post, we will show you how to bypass the Activation Lock on Apple Watch.
Part 1: How to Remove Activation Lock on Apple Watch
Apart from buying a second-hand Apple Watch, selling or gifting iDevices also needs to remove the Activation Lock. If you can contact the original owner, know the passcode or you are the owner, here are two ways to remove the Activation Lock on Apple Watch.
Way 1. Turn Off Activation Lock with the Paired iPhone
You can easily check the Apple Watch with the paired iPhone and Apple ID.
1. Put the Apple Watch and the paired iPhone close.
2. Launch the app "Apple Watch" on the iPhone.
3. Find the watch in the "My Watch" tab, and tap the icon beside it.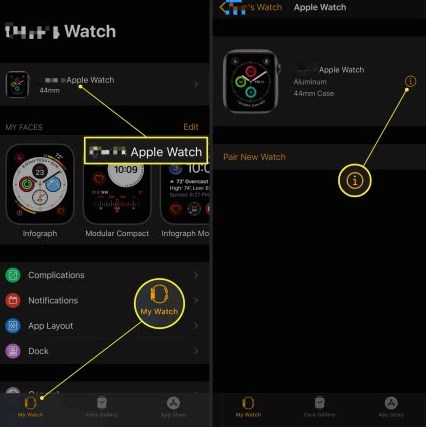 4. Click the "Unpair Apple Watch".
5. Enter the passcode of the Apple ID.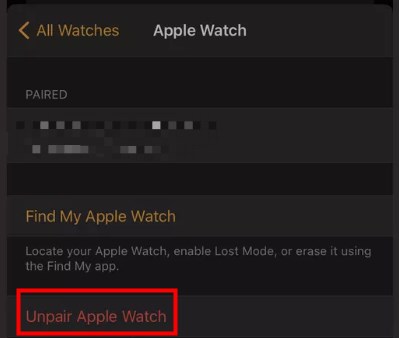 Way 2. Unlock the Apple Watch via iCloud
If the paired iPhone is not available, you can use your iCloud account to unpair or pair it to a new iPhone. In other words, this access can unpair your watch remotely without the iPhone.
1. Visit iCloud.com and sign in to it.
2. Click the "Find iPhone".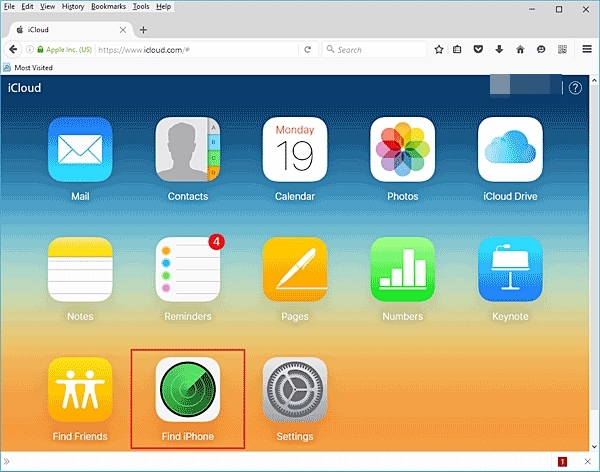 3. View the list of "All Devices" and find your Apple Watch.
4. Tap on "Remove from Account".

Part 2: Bypass Activation Lock on Apple Watch without Passwords
Fortunately, there are two online services for you to choose from, even though you are stuck on the password or the iPhone is far away from you. To bypass Activation Lock, you should check and enter your IMEI number, which means "International Mobile Equipment Identity". It's a unique identification number that you can check on the settings of your watch.
Method 1: Apple iPhone Unlock
Apple iPhone Unlock is one of the most reliable tools for unlocking the Activation Lock. In this way, you can bypass Activation Lock on your Apple Watch without the previous owner and the password. You can take this tool to unlock any model of the Apple Device, even the latest version.
You don't have to download software, just use this online service to unlock your watch in just 3 steps:
Step 1. Go to the Apple iPhone Unlock website, and fill in the IMEI number or serial number.
Step 2. Select the model of your watch.
Step 3. After payment and confirmation, the Activation Lock will be removed within 72 hours.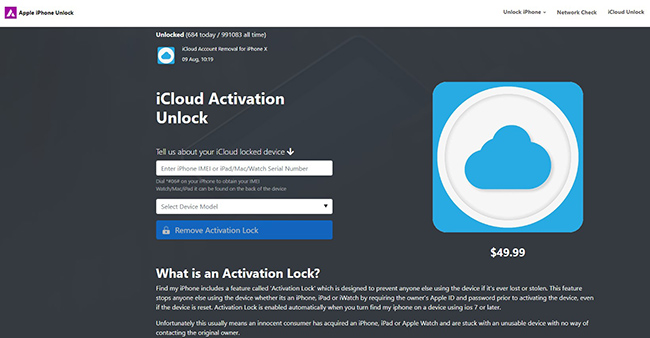 Method 2: IMEI Unlock SIM
It's an alternative to Apple iPhone Unlock, which is also a professional website. The tech team will bypass Activation Lock on your Apple Watch without difficulties and at an acceptable price. A toolbar in the middle of the page provides options for product categories, which can help you find the IMEI code on your device immediately.
Follow the steps to unlock your watch:
Step 1. Visit the official website of IMEI Unlock SIM.
Step 2. Select the brand and model of your device, then enter its IMEI number.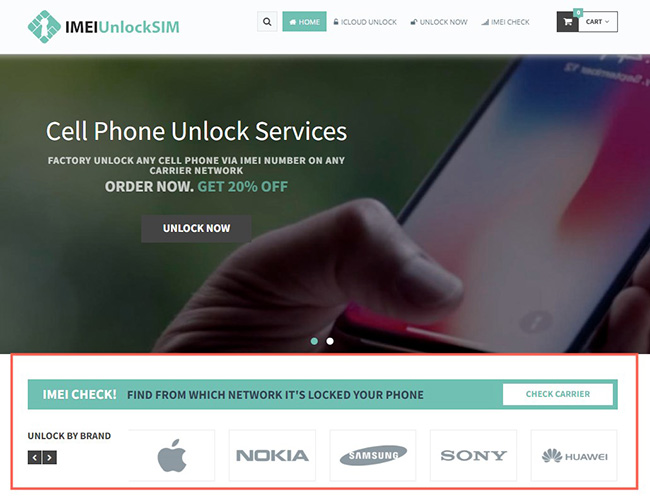 Step 3. Tap "Unlock Now" and pay for it. It takes 1-5 days to bypass Activation Lock.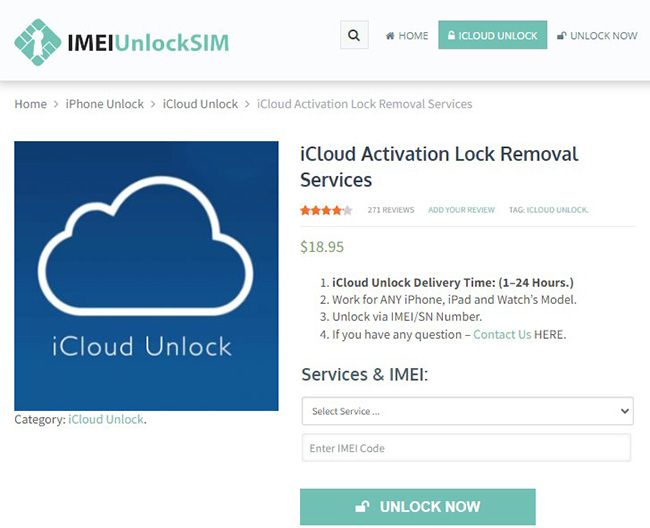 Part 3: Bypass Activation Lock on iPhone/iPad/iPod Touch
Have you ever forgotten your passcode for Apple ID? If your iPhone, iPad, or iPod Touch meets with the issue on Activation Lock, TunesKit Activation Unlocker will be an unbeatable solution. It comes with a high success rate at removing the Activation Lock without Apple ID. Also, with its help, you can reset your device without hassle.
TunesKit Activation Unlocker is designed to help you bypass Activation Lock on Apple Device. What's more, "Find My" can be turned off without a password. Even if you have no experience facing these issues, it will lead you to fix your device with several clicks. As a reliable software on PC, it is compatible with both Mac and Windows. And reassuring support service can assist you as soon as possible.
The full guide to bypass Activation Lock on iPhone/iPad/iPod:
Step 1

Connect Your iOS Device

Connect your device to your PC with an original cable, and keep the connection stable.
Click "Start" and read the risk tip carefully. Then you can select "Agree" to move forward.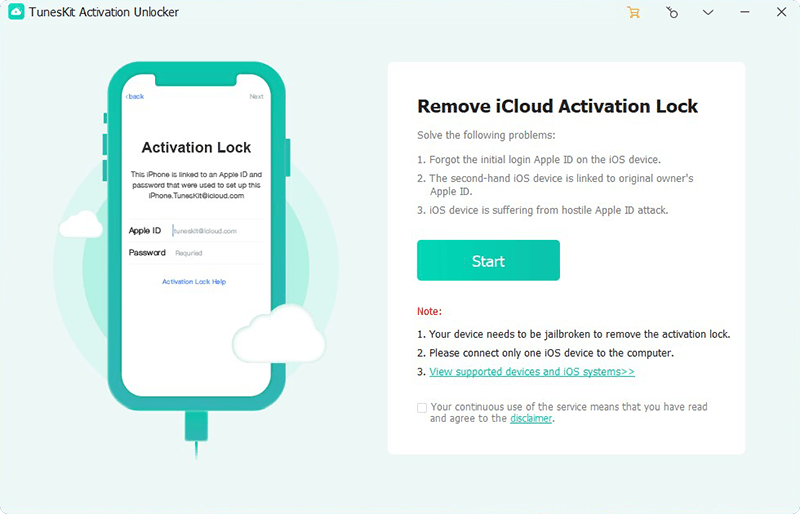 Step 2

Jailbreak the Device

Follow the onscreen steps to download the jailbreak tool. Since the steps will be a little different on Mac and Windows, please choose the proper solution below and follow the tutorial to jailbreak.
Reboot your computer and launch the TunesKit Activation Unlocker again.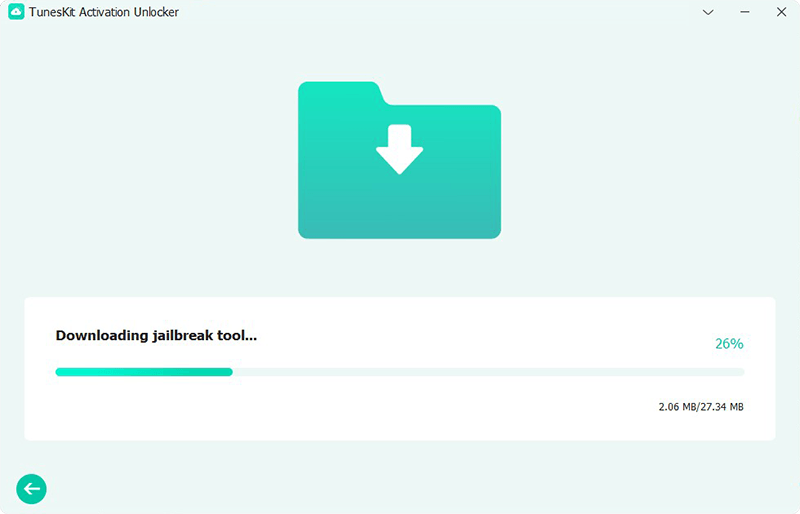 Step 3

Bypass Activation Lock without Password

Finally, confirm your device's info on the screen and click "Start" to continue. It will bypass Activation Lock on iPhone/iPad/iPod Touch automatically.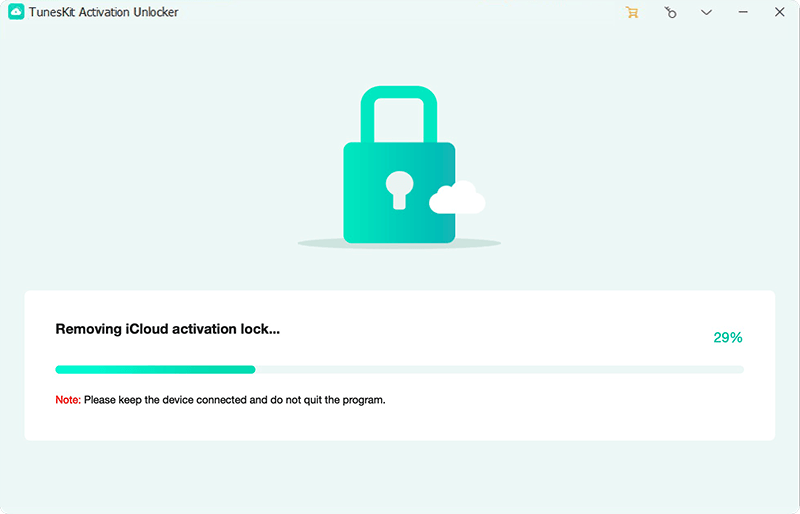 Summary
It can be irritating if your Apple Watch gets stuck at the Activation Lock screen. The solutions above can help you bypass Activation Lock on your Apple Watch or other iOS devices. Now, you are familiar with what is Activation Lock on Apple Watch and have gained the necessary knowledge about this. And if you want to bypass Activation Lock on your iPhone or iPad, Tuneskit Activation Unlocker won't disappoint you.