Bypass iPad 2 iCloud Activation Lock Screen: 2023 Full Guide
Posted by Leonard White on Aug 3, 2023 11:35 AM • Category:
Unlock iCloud
6 mins read
iPad 2 has shown up iCloud Activation Lock page and asked you to access it with the Apple ID and password? In general, the Activation Lock will be activated once you swipe your iPad 2, or is marked as lost mode. Many folks just forgot the Apple ID and password set before. Or else they have bought an iPad 2 with Activation Lock. When they try to reset their iPad, the Activation Lock will be there.
To help address that tricky issue, it is sharing a full guide here to assist you to bypass iPad 2 iCloud Activation Lock screen.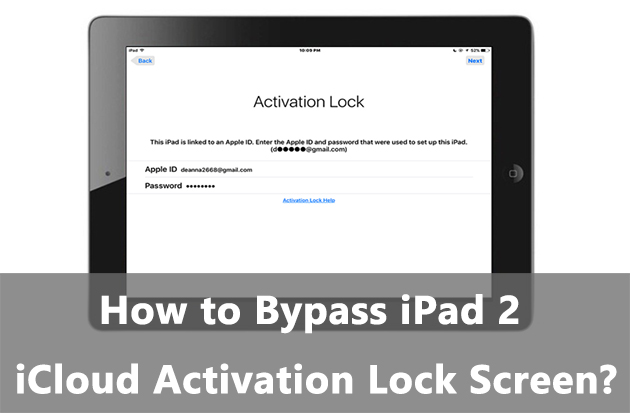 Part 1: What is Activation Lock?
Activation Lock has been released since the publication of iOS 7, and activated as the Find My feature is enabled. Once the Activation Lock page shows up, users have to enter the correct Apple ID and password to bypass iPad 2 iCloud Activation Lock screen. It is a precise program that protects the device from being accessed by others when the iPad is lost or stolen. No matter if swiping or jailbreaking the iPad, the Activation Lock cannot be removed.
Part 2: How to bypass iCloud lock on iPad 2?
Solution 1: Remove iCloud Activation Lock screen via iCloud
This one is an official solution for people who have bought a used iPad and have been in touch with the previous owner. By signing into the iCloud account, and removing the iPad from the iCloud account, the iCloud lock can be bypassed remotely. Here's the way.
Step 1: Go to iCloud.com
Step 2: Sign into your account.
Step 3: Click All the Devices. And select the iPad having an Activation Lock page. Finally, click Remove from Account.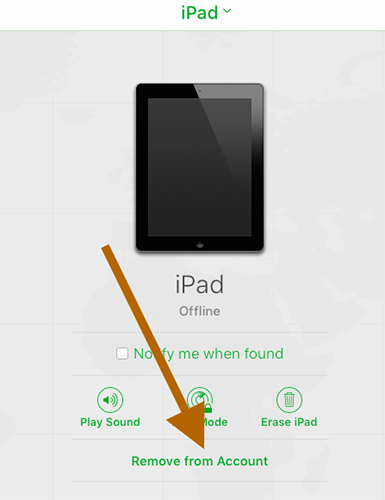 Solution 2: Bypass the Activation Lock without Apple ID and password - TunesKit Activation Unlocker
Unable to find the Apple ID and password or to contact the previous owner? Here is a professional tool that does not require the Apple ID and password for iPad 2 iCloud Activation Lock removal.
TunesKit Activation Unlocker is an expert Activation Lock bypass tool coming with high success rate, available for Windows and Mac. It allows users to bypass the iCloud Activation Lock screen without Apple ID and password by themselves. No professional knowledge is needed. This user-friendly bypass tool comes with completely detailed guide and assistance. Any scenarios related to Activation Lock can be easily fixed with TunesKit Activation Unlocker, including cannot turn off Find My, Activation Lock not accepting Apple ID, iPad is in Lost Mode, etc.
What you are about to see in the following is the guide on how to use TunesKit Activation Lock to bypass the Activation Lock on iPad 2.
Step 1

Connect your iPad 2

To bypass the iCloud lock screen on your iPad 2, you should launch TunesKit Activation Unlocker and connect your iPad 2 to the PC. After clicking Start on the interface, the terms of use will pop up to show you what you should know about using the tool. Click Agree to continue the iPad 2 iCloud Activation Lock removal process.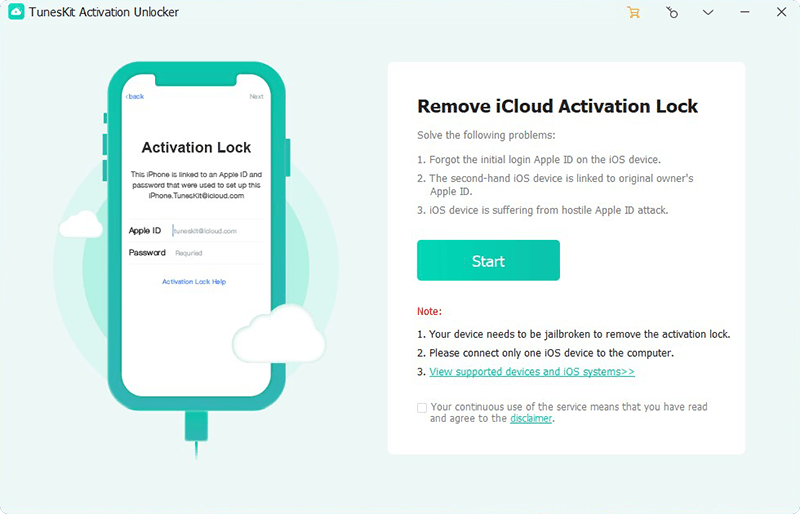 Step 2

Jailbreak your iPad

Follow the jailbreak tutorial to jailbreak your iPad 2. Here comes different ways for Windows and Mac users to jailbreak the device, so you should go to the appropriate jailbreak tutorial link below. Once the jailbreaking process is completed on iPad 2, go to reboot your iPad and launch TunesKit Activation Unlocker.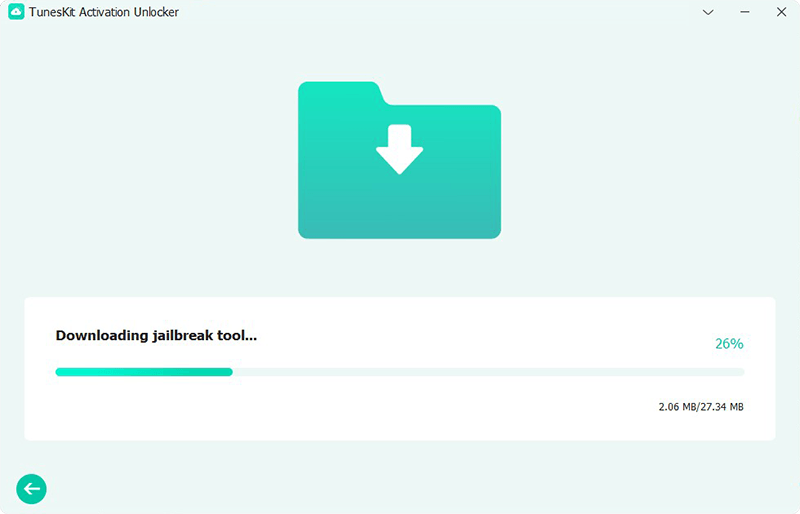 Step 3

Start to bypass

On this page, you can see your device's info. Check them and click Start to Remove. And the Activation Lock will be removed after a while.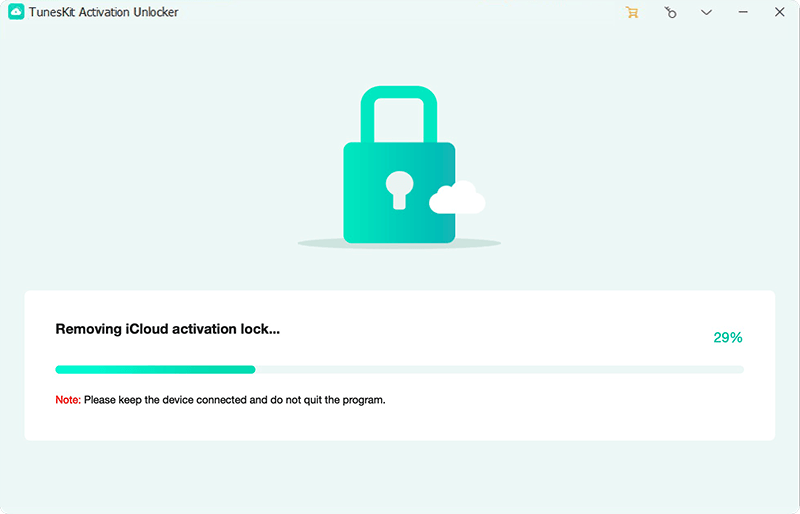 Solution 3: Apply DNS to bypass iCloud lock
Using DNS is another common solution for Activation Lock removal, but it comes with a low success rate as no one knows which iPad model and iPadOS version is supported. It mainly refers to changing the DNS address on your iPad and makes the Apple Server fail to obtain the proper device info on your iPad. You can give it a go if the above solutions didn't bypass iPad 2 iCloud Activation Lock screen for you.
Step 1: Press the iPad home button and tap on Start Over to back to the first page of the activation.
Step 2: Finish the former settings and move on to WiFi Settings page.
Step 3: Tap icon i near the WiFi, and go to select Forgot this Network.
Step 4: Go back and tap on the icon i again, then select Configure DNS. Select Manual and enter one of the DNS addresses provided below.
☺ North America: 104.154.51.7
☺ South America: 35.199.88.219
☺ Europe: 104.155.28.90
☺ Asia: 104.155.220.58
☺ Global: 78.100.17.60
Step 5: Tap Back. Connect to the WiFi again. Go ahead to tap Back when the page shows up. Finally, select Activation help. Done!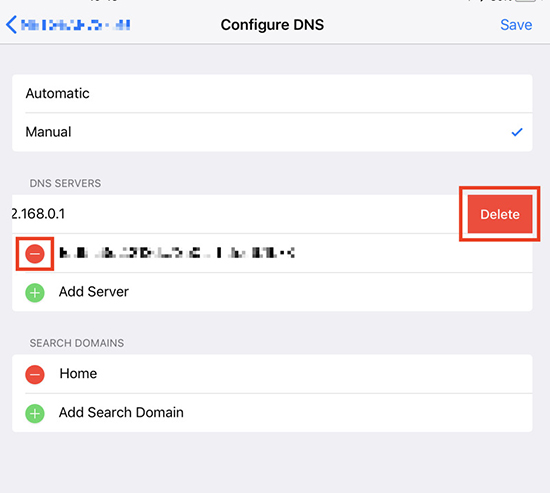 Part 3: FAQ about Activation Lock
Q1: Can I bypass Activation Lock only with jailbreak?
No, you can't. Jailbreaking is to access your system and break the restriction without the permission from Apple, but it will not directly remove the iCloud lock for you. An additional third-party removal tool is still needed.
Q2: Can I create a new Apple ID for my device after the iCloud lock is removed?
Sure. You're able to log in to the App Store and iTunes Store with the new Apple ID to download apps and enjoy music service.
Part 4: Conclusion
To bypass iPad 2 iCloud Activation Lock screen, you can use iCloud, DNS or the third-party removal tool, like TunesKit Activation Unlocker. If you have trouble using TunesKit Activation Unlocker, leave your comments or contact us, and we're glad to help you solve the problems.