Dr.Fone Review: How to Use & Best Alternative
Posted by Leonard White on May 26, 2023 11:00 AM • Category:
Unlock iCloud
5 mins read
Data loss and gadget malfunctions are already typical worries in the age of modern technology and growing reliance on our smartphones and laptops. The fear of losing essential data can be paralyzing, regardless of whether crucial files are unintentionally deleted, programme breakdowns occur, or a device is damaged. This is where data recovery and management software like Dr.Fone step in to offer a potential solution. To find out if Dr.Fone lives up to the hype, we will examine its features, functions and general performance in Dr.Fone reviews.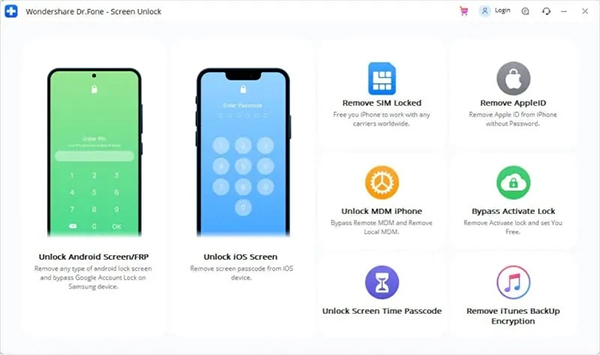 Part 1: What is Dr.Fone?
A variety of solutions are available in the Wondershare software suite Dr.Fone for managing and restoring data from mobile devices. It offers answers for numerous data-related problems and is made to work with both iOS and Android devices.
Main Features of Dr.Fone:
1. Data Recovery: Users may instantly transfer data from one device to another by using the software, whether the device is iOS or Android. It makes it possible to transmit a range of other data types in addition to contacts, messages, pictures, videos, and apps.
2. Unlocking & Removal: This feature is primarily aimed at unlocking iOS devices that are locked due to forgotten passcodes, broken screens, or other reasons. It also provides options to remove the Apple ID from iOS devices, allowing users to bypass activation locks.
3. Backup & Restore: Dr.Fone allows users to create backups of their mobile device data and restore them when needed. It supports selective backup and restores options for different data types.
Pros & Cons of iRemove:
Pros:
User-Friendly Interface: Users may easily navigate Dr.Fone's software and complete a variety of tasks thanks to the program's straightforward, user-friendly layout.
Wide Range of Functions: The programme provides a complete set of tools that address many different data-related tasks, including backup, transfer, repair, and unlocking.
Cross-Platform Compatibility: Dr.Fone is compatible with both iOS and Android devices, allowing users to manage and recover data from different platforms.
Versatility: Dr.Fone offers solutions for a wide range of data-related issues, making it a versatile software suite for mobile device management.
Cons:
Price: The full version of Dr.Fone can be quite expensive, especially for individual users who may not need all the features it offers. However, Wondershare does provide free trials for users to evaluate the software before purchasing.
Dependency on PC: Dr.Fone requires a computer to function, which may be inconvenient for users who prefer to manage their mobile devices solely through mobile apps.
Variable Success Rates: The effectiveness of Dr.Fone's data recovery and repair features can vary depending on the specific device, operating system, and the nature of the problem.
How to download and use Dr.Fone?
It's essential to understand How does Dr.Fone work before you make use of it. To download and use Dr.Fone, follow these steps to understand how you bypass activation lock with Dr.Fone:
1. Visit the official website: Go to the Wondershare Dr.Fone website (https://Dr.Fone.wondershare.com/) using a web browser.
2. Choose your operating system: Options for both Windows and Mac operating systems are available on the website. Depending on the operating system of your computer, click on the appropriate button.
3. Download the software: The Dr.Fone installer will start downloading once you click on the appropriate button. Save the installer file to your computer
4. Install Dr.Fone: To begin the installation process, find the downloaded installer file and double-click on it. Install it by the on-screen guide. Be careful to read and, if asked, accept the terms and conditions.
5. Launch Dr.Fone: After the installation is complete, launch the Dr.Fone software by double-clicking on its desktop icon or finding it in the installed programs list.
6. Connect your mobile device: Connect your iOS or Android device to your PC using a USB cord. If requested, make sure USB debugging mode is enabled on your Android device.
7. Choose a feature: You will see the Dr.Fone main screen with a list of functions after your device is linked. Choose the option you wish to use, such as backup, system repair, data transfer, or data recovery.
8. Follow on-screen instructions: Depending on the feature you choose, Dr.Fone will guide you through the necessary processes.
9. Complete the process: Follow the directions and follow the essential steps to make your gadget perform the desired activity.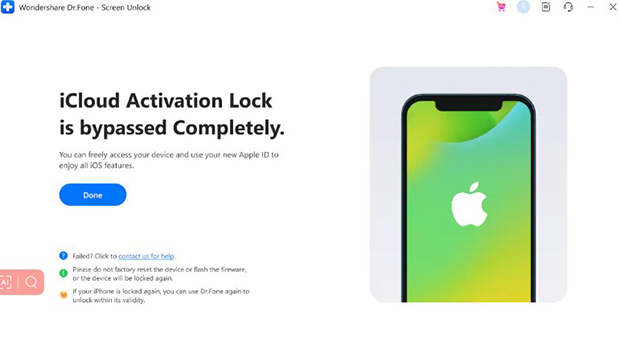 Part 2: TunesKit Activation Unlocker - the best alternative
As an alternative to Dr.Fone for unlocking iOS devices, TunesKit Activation Unlocker is software created by TunesKit. It is especially made to assist users in getting past the Activation Lock on their iPhone, iPad, or iPod touch, enabling them to get back into their device when they have lost their Apple ID or passcode and are locked out. It also supports you bypass the activation lock without SIM card , turn off Find My without passcode, remove icloud locked device without previous owner, etc.
How to Use TunesKit Activation Unlocker:
To use TunesKit Activation Unlocker effectively, follow these simple steps: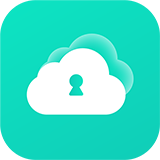 Features of TunesKit Activation Unlocker:
Bypass iCloud Activation Lock without passcode
Supports iPhone, iPad, and iPod touch
Turn off Find My feature without password
Available on Windows and Mac
Try It Free
600,000+ Downloads
Try It Free
600,000+ Downloads
Step 1

Launch TunesKit and Connect Device

Visit the TunesKit Activation Unlocker website and download the software. Proceed with the installation on your computer by carefully following the instructions on the screen. After installation, launch TunesKit Activation Unlocker on your computer. Use a USB cable to connect your locked iOS device to the computer. Then, click Start.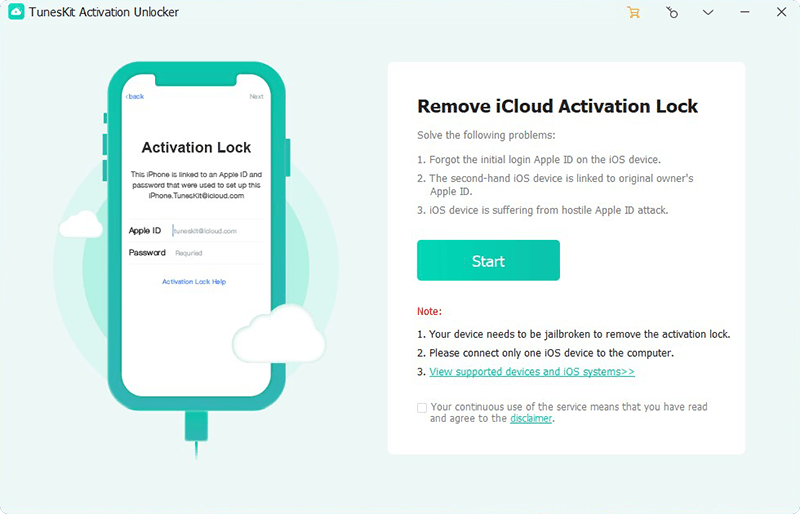 Step 2

Jailbreak system

To eliminate the iCloud Activation Lock using TunesKit, the procedure varies slightly depending on whether you're using a Mac or Windows computer. Jailbreaking your iOS device is a prerequisite. After jailbreaking, reboot your computer and launch this tool again.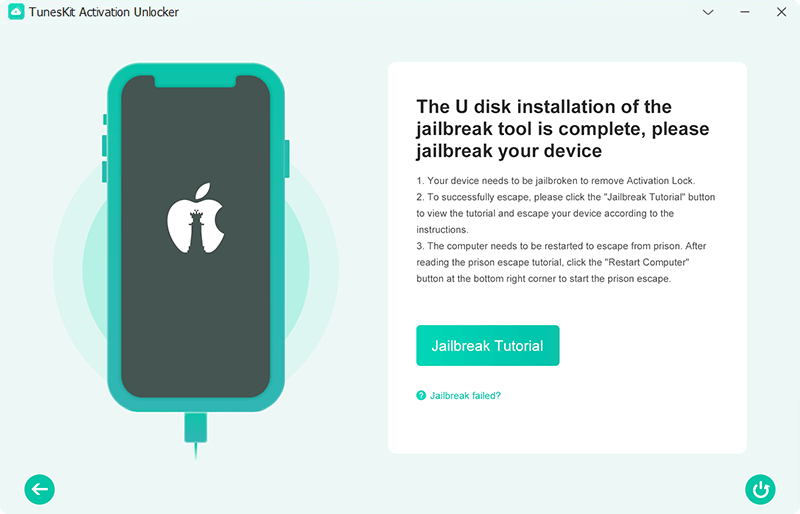 Step 3

Remove iCloud Activation Lock

Click on the Start to Remove. The unlocking procedure will be carried out by TunesKit, which could take some time. Make sure your gadget is connected to the computer during this period and avoid using or unplugging it.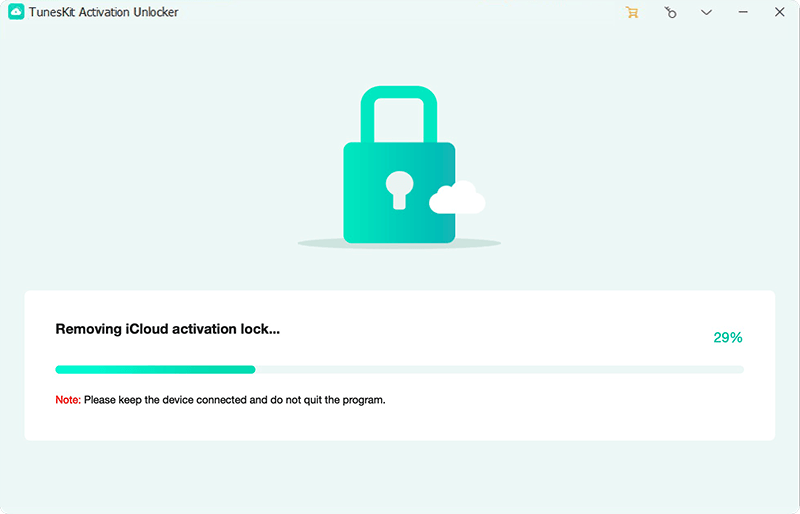 Pros & Cons of TunesKit Activation Unlocker:
Pros:
Specialized software for bypassing Activation Lock on iOS devices.
The high success rate in bypassing Activation Lock.
User-friendly interface for easy navigation and operation.
No need for a passcode and an Apple ID to unlock locked devices.
Compatible with various iPad, iPhone, and iPod touch models.
Cons:
Part 3: Comparison between iRemove and TunesKit Activation Unlocker
| | | |
| --- | --- | --- |
| | Dr.Fone | TunesKit Activation Unlocker |
| Advantages | Wide range of features for iOS and Android | Focuses specifically on iOS devices |
| | User-friendly interface | Simple and intuitive user interface |
| | Supports various data recovery options | Specialized in iCloud Activation Unlocking |
| Disadvantages | Relatively higher pricing | Limited to iCloud Activation Unlocking |
| | Some features may require rooting/jailbreaking | |
Dr.Fone and TunesKit Activation Unlocker are both software solutions aimed at bypassing device activation locks, but they differ in their approaches and features. Dr.Fone offers a comprehensive toolkit that encompasses a wide range of mobile management functionalities, including activation lock removal. On the other hand, TunesKit Activation Unlocker is more focused on unlocking iOS devices specifically. It boasts a simple and intuitive interface, promising a quick and efficient activation lock removal process.
Part 4. Conclusion
Dr.Fone is a complete and adaptable software solution that provides a variety of tools for data management and recovery on a variety of devices. We have examined its salient attributes, usability, and functionality throughout Dr.Fone Reviews. Dr.Fone features advantages including a user-friendly interface and broad device interoperability, but it also has certain drawbacks.
In addition, if you are seeking an alternative to Dr.Fone, TunesKit Activation Unlocker stands out as a highly recommended option. TunesKit Activation Unlocker specializes in unlocking iCloud activation locks, providing a reliable and efficient solution. With positive user reviews and a proven track record, TunesKit Activation Unlocker offers a seamless experience for bypassing iCloud activation locks.