UltFone Activation Unlocker Review: How to Use?
Posted by Leonard White on May 31, 2023 11:00 AM • Category:
Unlock iCloud
5 mins read
Finding dependable and effective software tools to manage and resolve frequent problems with our iOS devices is crucial in this digital age. One such program that claims to provide many capabilities for managing and troubleshooting iOS devices is UltFone. But before making a purchase, it makes sense to think about a software's efficiency and discover how to unlock its potential. This article will provide thorough UltFone reviews, examine its features, and explore effective usage.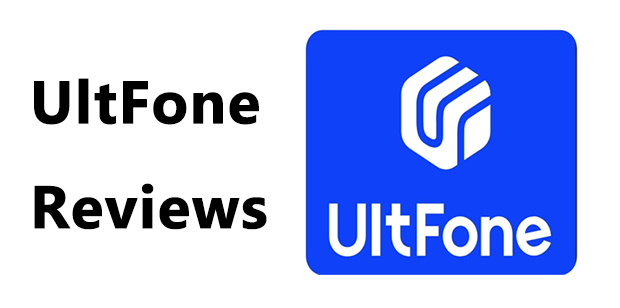 Part 1: What is UltFone?
A software program called UltFone is made to solve many problems with iOS devices. It provides a selection of capabilities geared toward data management, system repair, password recovery, and other functions. Here are some of UltFone's main features, advantages, and disadvantages. The specific conditions may have an impact on its efficacy.
Main Features of UltFone:
1. Data Recovery: UltFone claims to recover lost or deleted data from iOS devices, including photos, videos, contacts, messages, and more.
2. System Repair: It offers tools to fix common iOS systems issues like being stuck on the Apple logo, black screen, boot loops, and other software-related problems.
3. Password Unlocking: UltFone provides options for unlocking various types of iOS device locks, such as forgotten passcodes, disabled screens, and Apple ID activation locks.
4. Data Transfer: Users can move data between iOS devices or between an iOS device and a PC using this feature.
Pros & Cons of UltFone:
Pros:
User-Friendly Interface: UltFone's user centric interface makes it accessible to both novice and seasoned users.
Versatile Functionality: By combining many crucial features into one package, the software provides a comprehensive solution for controlling iOS devices.
Wide Support for iOS Devices: UltFone claims that it works with a wide range of iOS devices, including the iPhone, iPad, and iPod touch.
Free Trial Version: Before making a purchase, consumers can test out UltFone's capabilities in a free trial version.
Cons:
Variable Success Rates: The effectiveness of UltFone may vary depending on the specific issue and device. Some complex or severe problems may not be fully resolved.
Compatibility Limitations: While UltFone claims to support various iOS devices, there may be limitations with certain device models or iOS versions.
Paid Software: While a free trial is available, accessing the full functionality of UltFone requires purchasing a license.
It's important to note that individual experiences and results may vary when using UltFone. It's recommended to thoroughly research and consider UltFone review and feedback before deciding to purchase or utilize any software tool.
How to download and use UltFone?
Does UltFone work? You may have this question in your mind. don't stress yourself here is how you can download and use it. To download and use UltFone, follow these general steps:
Step 1: Find the UltFone program that works with the Windows or Mac version of your computer and click the download button.
Step 2: Locate the installer file (which is often in your computer's Downloads folder) and double-click it to launch the installation process after the download is complete. To finish the installation, adhere to the UltFone installer's on-screen instructions. Be careful to read and, if asked, accept the terms and conditions.
Step 3: Connect your iOS device to your computer using a USB cable. Ensure that you have the necessary drivers installed and that your device is recognized by your computer. Once your iOS device is connected, the UltFone software should detect it automatically. You should see your device displayed on the UltFone interface.
Step 4: Depending on the feature you're using, you may need to follow additional instructions, such as entering your device into recovery mode or providing necessary permissions. Wait for UltFone to perform the requested operation. The duration will vary depending on the feature and the amount of data involved. UltFone will reveal the results or give you more instructions after the process is finished.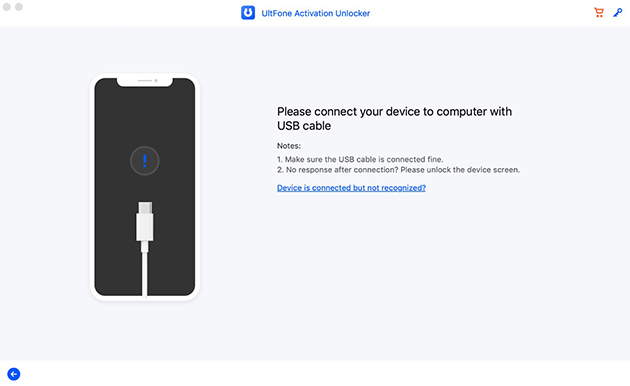 Keep in mind that depending on the UltFone version you are using; the particular stages and selections may change slightly. Always refer to the official UltFone documentation or user guides for thorough advice catered to your particular circumstance.
Part 2: TunesKit Activation Unlocker: The Best UltFone Alternative
When it comes to iOS device management and problem-solving, TunesKit Activation Unlocker emerges as a reliable and feature-packed alternative to UltFone. TunesKit Activation Unlocker specializes in bypassing iCloud activation locks and unlocking Apple devices. Let's explore what TunesKit Activation Unlocker is, how to use it, and the advantages it offers.
TunesKit Activation Unlocker is a dedicated software tool designed to remove iCloud activation locks and unlock Apple devices. If a user forgets their Apple ID password or buys a used device that is tied to another Apple ID, it offers a solution. Users can restore access to their devices with TunesKit Activation Unlocker by getting through the activation lock.
Pros & Cons of TunesKit Activation Unlocker:
Pros:
The high success rate in bypassing iCloud activation locks.
Simple and intuitive to use.
Removes activation restrictions, allowing the device to be set up with a new Apple ID.
Reliable and efficient in unlocking devices locked to someone else's Apple ID.
Regular software updates to ensure compatibility and improved performance.
Cons:
How to Use TunesKit Activation Unlocker:
Here are the steps to use TunesKit Activation Unlocker: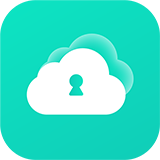 Features of TunesKit Activation Unlocker:
Bypass iCloud Activation Lock without passcode
Supports iPhone, iPad, and iPod touch
Turn off Find My feature without password
Available on Windows and Mac
Try It Free
600,000+ Downloads
Try It Free
600,000+ Downloads
Step 1

Connect Device

Get the TunesKit Activation Unlocker programme from the official website, then download and install it. To finish the installation process on your computer, adhere to the on-screen directions presented.  Utilise a compatible USB cord to connect your iCloud-locked Apple device to the computer. The connected device will be immediately detected by it.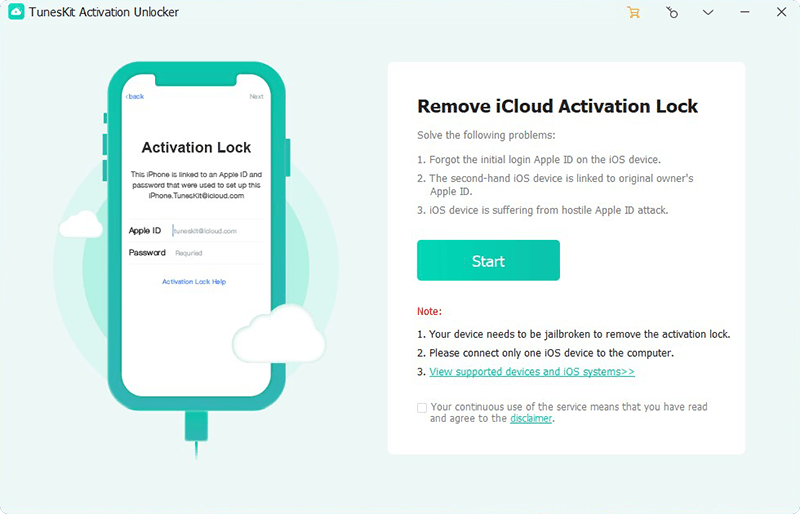 Step 2

Jailbreak system

You must jailbreak your iOS device to use TunesKit to remove the iCloud Activation Lock. The procedure could change slightly depending on whether you use a Mac or Windows computer. Next, reboot your device.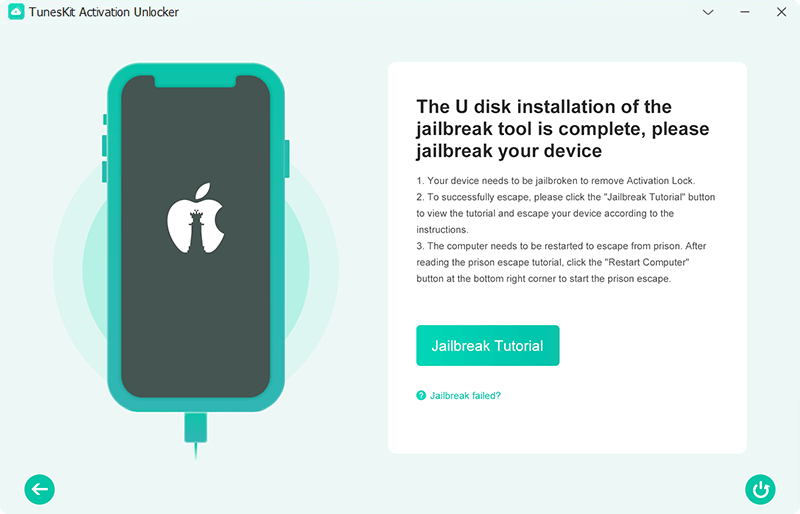 Step 3

Remove iCloud Activation Lock

To unlock the iCloud activation lock, click "Start to Remove" in the TunesKit software. The programme will, after that, skip the activation lock screen. Allow TunesKit to perform the unlocking process. It may take some time, so be patient and let the software complete the task.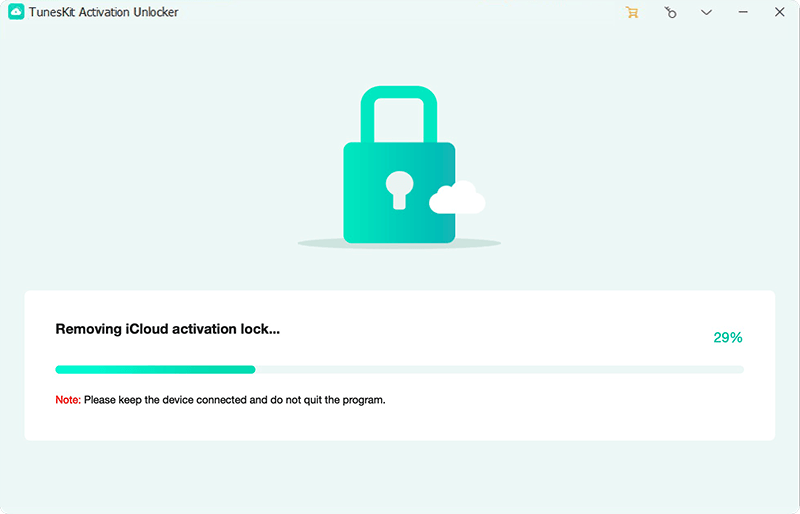 Part 3: Comparison between UltFone and TunesKit Activation Unlocker
| | | |
| --- | --- | --- |
| | UltFone | TunesKit Activation Unlocker |
| Price | $35.95/Month | $24.95/Month |
| Ease of Use | Easy-to-use interface | User-friendly interface |
| Unlocking Success Rate | Moderate | High |
| Technical Support | Responsive customer support | Reliable technical assistance |
UltFone and TunesKit Activation Unlocker are software tools designed to unlock activation locks on iOS devices. Both products offer similar functionality, allowing users to bypass iCloud activation locks and gain access to their devices. While TunesKit Activation Unlocker offers an easy-to-use interface and step-by-step instructions, UltFone offers a more user-centric interface. Both programs work with a variety of iOS versions and mobile devices. However, UltFone offers additional features such as fixing disabled devices and removing screen passcodes. On the other hand, TunesKit Activation Unlocker focuses solely on iCloud activation lock removal. Depending on their own requirements and preferences, users can select between these two tools.
Part 4. Conclusion
Through this UltFone Activation Unlocker review we understood, UltFone is a powerful and user-friendly program that fulfills its promises. For data recovery, system repair, and iOS management, it provides a wide range of potent features and functionalities. Even users with low technical skills may simply access and use the software because of its easy design and thorough step-by-step guidance.
One viable alternative method worth considering is using TunesKit Activation Unlocker. TunesKit Activation Unlocker is a reputable software tool that specializes in removing Activation Lock from iOS devices. It provides a secure and legal way to bypass the Activation Lock by utilizing advanced algorithms and techniques. With TunesKit Activation Unlocker, users can regain access to their locked devices without compromising their security or violating any laws.