[2023 Full Guide] 3uTools Activation Bypass Review & Best Alternative
Posted by Leonard White on Apr 28, 2023 10:00 AM • Category:
Unlock iCloud
5 mins read
Like many other tech companies, Apple also focuses on extending its security parameters within its devices. Meanwhile, enhanced security is not only beneficial for users as it protects their data, but it also provides the company an edge over its competitors.
Furthermore, Apple devices are backed with iCloud Activation service, a powerful security protocol that prevents unauthorized access during lost or stolen Apple devices. Since iCloud is connected with your Apple ID, the device cannot be activated without the correct login credentials.
But what if you forget your Apple ID login details? In this situation, you need to bypass iCloud Activation, and the 3uTools activation lock bypass tool may help you in this regard. Meanwhile, this article will discuss 3uTools as well as its best alternative.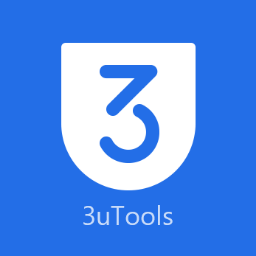 Part 1. A Comprehensive Overview of 3uTools Activation Bypass
3uTools Activation Bypass: What Is It?
iCloud Activation from Apple is a robust feature that is intended to make your Apple device securer. But at the same time, it can also cause inconvenience, especially if you forget your Apple ID login credentials. However, the following tools can surely help you:
3utools activation lock bypass tool is an all-in-one tool that cannot only manage photos, video, and multimedia files within iOS but also perform jailbreaks or flash firmware. In addition, 3uTools can also be used for data backup, migration, or restoration, ultimately helping iOS users stay productive when managing their essential data files. Users can keep their media files in the desired format with an option to convert audio and video.
3uTools Activation Bypass is also known to unlock iCloud Activation within iPhone devices. But this is through jailbreak, which is not an official or direct way, but still, it can do the job.
How to Bypass iCloud Activation Lock With 3uTools Activation Bypass
To jailbreak your iPhone and bypass iCloud Activation through 3uTools, follow these simple and easy steps:
Step 1: Download and install the latest version of 3uTools from the official website on your computer. Afterward, boot your iPhone into recovery mode, and connect it to your computer using a lightning cable.
Step 2: Open 3uTools software, and once it detects your connected device, choose the "Flash and JB" tab. Now select "Easy Flash" and a list of firmware files related to your iPhone will appear. Choose the latest yet stable version and click the "Download" button.
Step 3: Once the download is complete, tap on the "Flash" button from the bottom of the screen. Ensure the process is completed, after which your device will be jailbroken, and you'll get into a locked iCloud device.
Pros and Cons of 3uTools Activation Bypass
Pros:
This free-to-download software is compatible with iPad, iPhones, and iPods.
The jailbreaking process is simple and is processed efficiently without disruptions.
With a simple interface, you can quickly and conveniently access different tools.
Cons:
3uTools will disable the activation lock on a temporary basis and not directly unlock iCloud Activation.
Part 2. Best 3uTools Activation Bypass Alternative: TunesKit Activation Unlocker
No more problems of locked iCloud Activation issue when you have TunesKit Activation Unlocker, which is a perfect 3utools activation lock bypass alternative. Moreover, this iCloud Activation unlocker can effectively remove Apple ID without even knowing the login credentials. You can also turn off Find My using this tool upon iCloud bypassing, and this helps prevent your device from getting remotely erased or locked.
After the iCloud Activation lock is successfully removed, you'll regain access to your Apple device. This way, you can use many valuable features like Apple Music, App Store, and more. Moreover, this tool comes with a clean, attractive, and simple interface that makes it convenient to operate.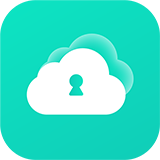 Why choose TunesKit Activation Unlocker?
Bypass iCloud Activation Lock without passcode
Supports iPhone, iPad, and iPod touch
Turn off Find My feature without password
Available on Windows and Mac
Try It Free
600,000+ Downloads
Try It Free
600,000+ Downloads
Straightforward Instructions to Unlock iCloud Activation with TunesKit Activation Unlocker
Step 1

Download and Launch TunesKit Activation Unlocker

After downloading and launching TunesKit, connect your iPad, iPhone, or iPod to the computer using a USB cable. Click the "Start" button, read the instructions from the pop-up panel, and press "Agree".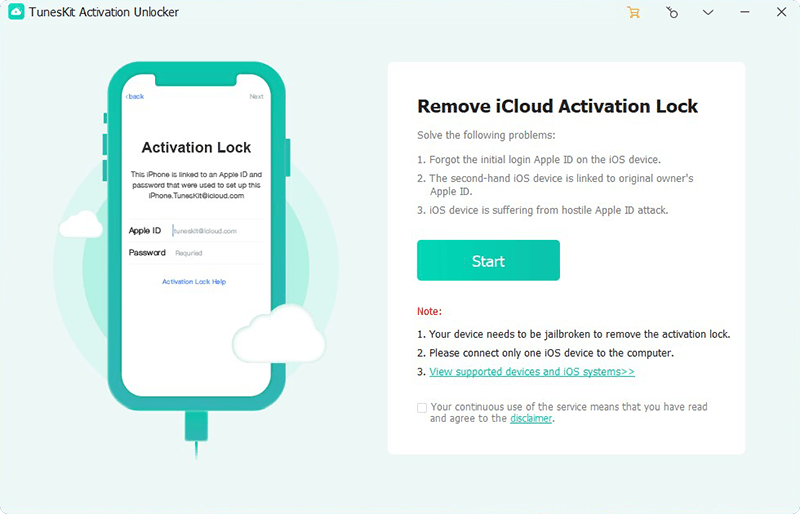 Step 2

Begin the Device Jailbreak

If you want to jailbreak an iOS device on a Mac computer, TunesKit will download a dedicated jailbreak tool following your device. Now click the "Start Jailbreak" button after downloading is finished. Wait for the jailbreak to complete, which takes up to 1 minute.

In case you want to jailbreak an iOS device on a Windows computer, TunesKit Activation Unlocker will also download a jailbreak tool. Ensure to insert the USB drive before the program installation is finished. Afterward, press the "Start Installation" to move ahead.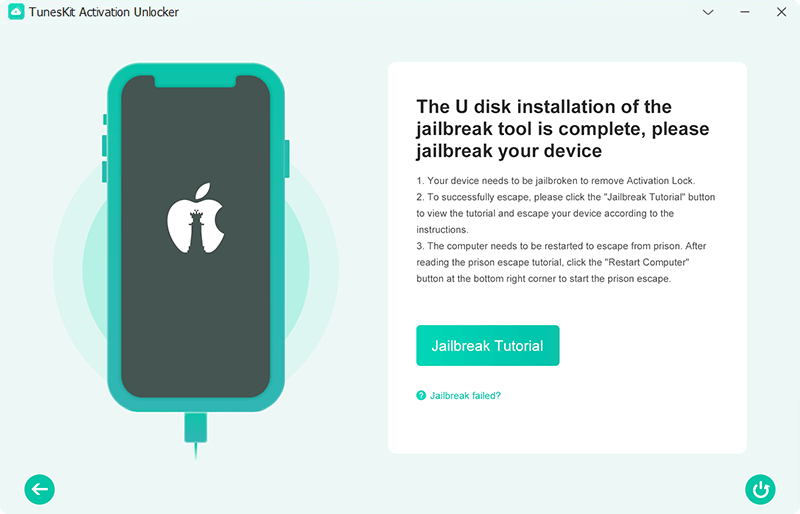 Step 3

Begin iCloud Activation Removal

Confirm your device details like model number, IMEI, version, etc. If the details are fine, proceed further by clicking the "Start to Remove" button. TunesKit will begin processing, and the iCloud Activation lock will be removed within seconds.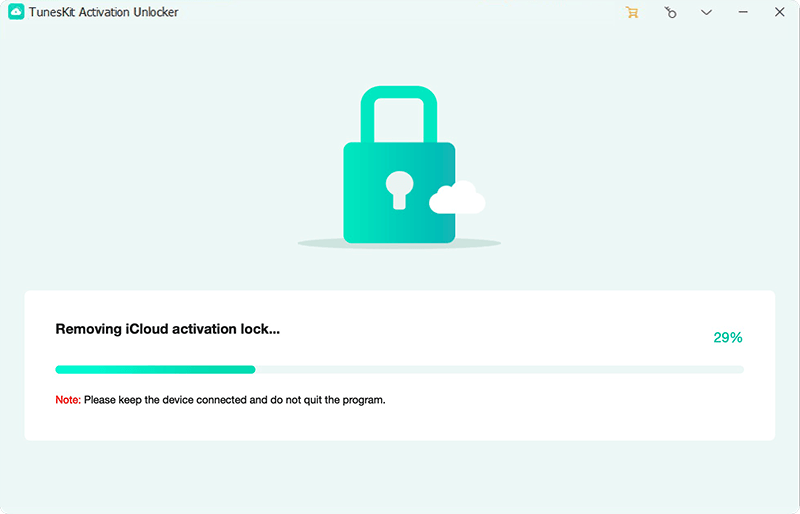 Pros:
The platform comes with wide compatibility as it supports Windows (7 or higher) and macOS (10.11 or later) devices.
Removes Apple ID without needing any password or login details.
If you face any problem while processing iCloud bypassing, you have free tech support available.
Part 3. 3uTools Activation Bypass vs TunesKit Activation Unlocker: Which Is Better
In this 3utools activation lock bypass review, two industry-leading tools for bypassing iCloud Activation were discussed. Although both are efficient in their working standards, TunesKit Activation Unlocker takes an edge over the 3uTools Activation Bypass.
Furthermore, TunesKit provides a dedicated platform with the necessary tools to remove iCloud Activation on Windows and Mac devices. Meanwhile, 3uTools can just jailbreak the device, which will only disable the activation lock and not directly unlock iCloud Activation.
In addition, TunesKit is a modern tool with more advanced dedicated tools like iOS System Recovery, iPhone Unlocker, and iPhone Data Recovery. 3uTools possesses multiple features, but its main function is jailbreaking, which is definitely not an ideal way to bypass iCloud Activation.
Part 4. Conclusion
Regarding data privacy and security purposes, iCloud Activation from Apple is definitely a good feature. However, it can also become problematic for people who may accidentally lose or forget their Apple ID credentials.
Henceforth, the alternative of the 3utools activation lock bypass tool, which is TunesKit Activation Unlocker, comes as a great rescue in this regard. After all, TunesKit can effectively remove locked iCloud Activation without a password.