Top 10 YouTube Recording Software 2019
Posted by Nick Orin on Oct 17, 2019 3:45 PM • Category:
Record Screen
5 mins read
Are you looking forward to being more productive with videos in 2019? Videos are excellent tools for visual and auditory learners. And the ability to screencast videos throws in a new way to showcase creativity in the gaming and movie worlds.
And there are tons of more reasons why people record screen. For instance, you may want to share pointers for playing a game, demonstrate processes step-by-step in a tutorial and to show people how the software works. You might be looking for screen recording software for YouTube videos. Below is a list of 10 best video capture software.
1. TunesKit Screen Recorder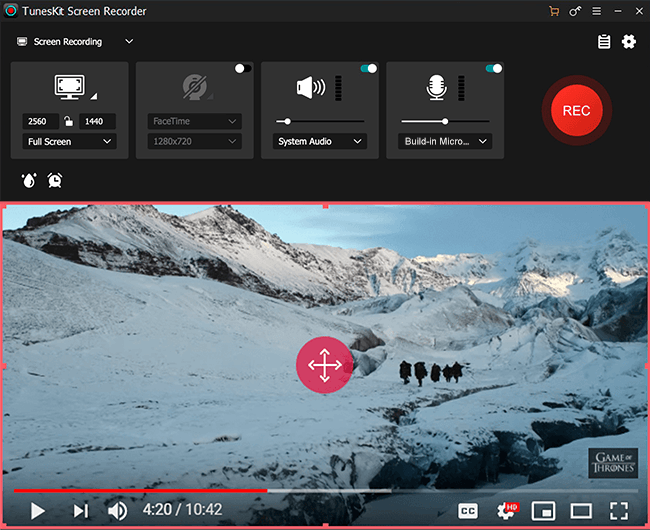 This is the most easy-to-operate screen recording program among the 10 bests. TunesKit Screen Recorder can be used to capture any video and audio on the screen, such as games, how-to tutorials, webinars, streaming movies and music, internet radio, etc.
There is one special feature it also allows you to schedule a recording while you're not at home, all you need to do is just to set a start time and end time before recording. When your recording is done, you're freely to trim and edit the footage or audio track as you like and export it to various devices in any format including MP4, M4V, MOV, MP4, FLAC, etc. or share it to popular social platforms like Facebook, YouTube, Vimeo, etc.
2. Snagit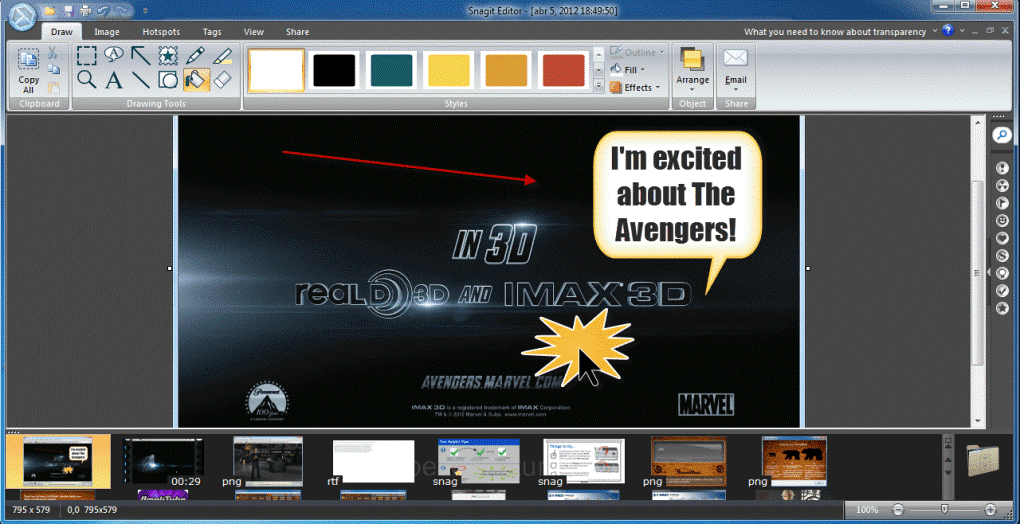 Capture the finest details of your monitor's activity with a screen recording app for YouTube with a global reputation. SnagIt offers global standards screen recording solutions, especially for the step-by-step video instructions. So if that's what you're aiming at, then you'll find Snagit precisely suitable for your job. And this is what the tool has to offer you:
You can execute full-screen footage capture, webcam recording, self video recording, and a link to share your footage with anyone. And even more, the tool has the "Favorites" feature that allows you to integrate an editing tool to the software to use it along. Better yet, the "Favorite" utility saves you the time of moving from one menu to the next.
3. OBS Studio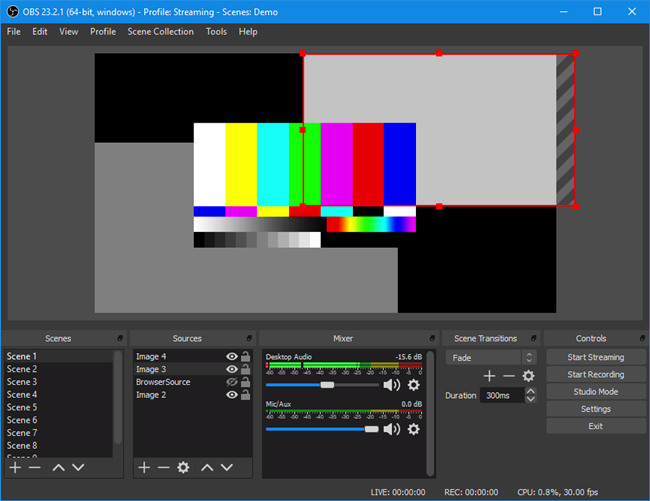 Live stream and screen record footage at no cost. Open Broadcast Software a freeware that allows you to live stream and record footage. The tool is powerful with several support platforms. As an open-source, the tool allows you to record from multiple sources.
4. Camtasia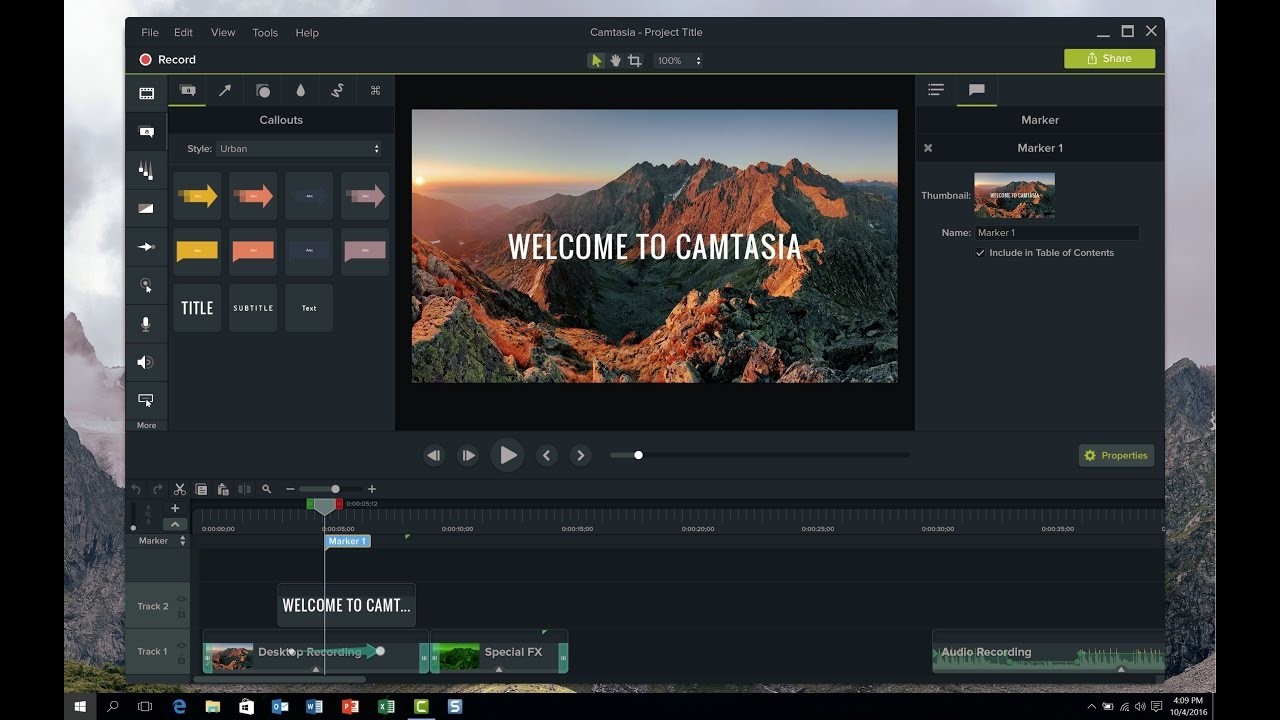 Quickly record HD videos of what's happening on your monitor. Camtasia has a global reputation of ease of use while at the same time extremely versatile. The software combines screen recording utilities and essential video editing features to provide a thorough YouTube recording software suite.
5. Cloud App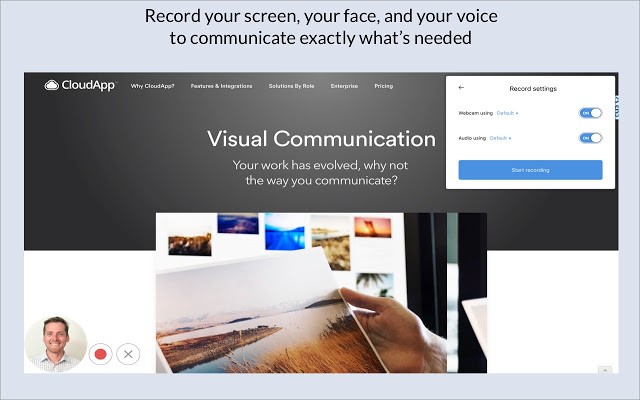 Utilize the all-in-one visual sharing platform. You might not have heard about it before, but Cloud App is one of the highly-rated YouTube screen recording software out there. The tool presents HD screen capture, provides hosting services, and a link to share captured videos and GIFs all on one platform.
The tool records what's happening on your screen, yourself, and the webcam. After capturing the screen recording footage, you can edit the video by adding annotations, personal drawings, add a caption and even add emoji.
6. Debut Video Capture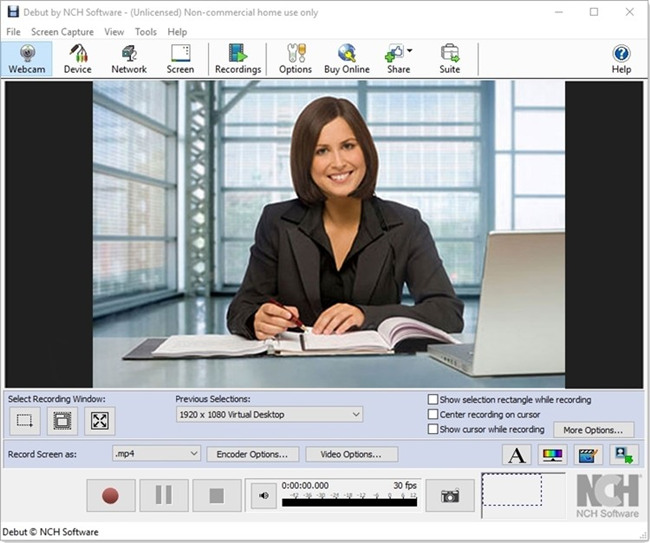 Freely capture HD screen footage. Debut Video Capture is a free YouTube Recording software that can address various screen recording needs. For instance, this app is powerful to record footages from external devices like a high-end video recorder, surveillance cameras. This is a unique feature to come at no cost and set this tool above lots of premium tools. The utility also is useful if you're aiming to record high-quality footage than your webcam. You can use it for business to set up a security system for free. The only problem is that the software's interface isn't inviting, but at the bottom end, the tool has power-packed utilities.
7. ScreenFlow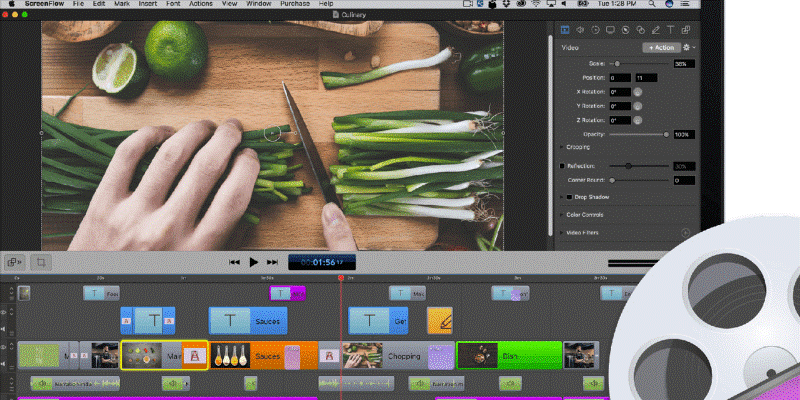 Experience a premium screen recording by utilizing a lineup of standard utilities in Mac. Are you an Apple user and aiming at seamless screen recording? ScreenFlow presents a smarter way to capture your footage.
The tool is very intuitive and presents a lineup of standard screen recording features. The special feature with the app is that it allows you to create GIF in addition to other annotations ability. But here is what makes it unique:
It allows you to screen record iOS devices. You have to connect your iPhone or iPad and once it gets recognized, head over to the "record iOS device" option. Better yet, it offers a media library with more than half a million media clips that you can use as a template.
8. GoPlay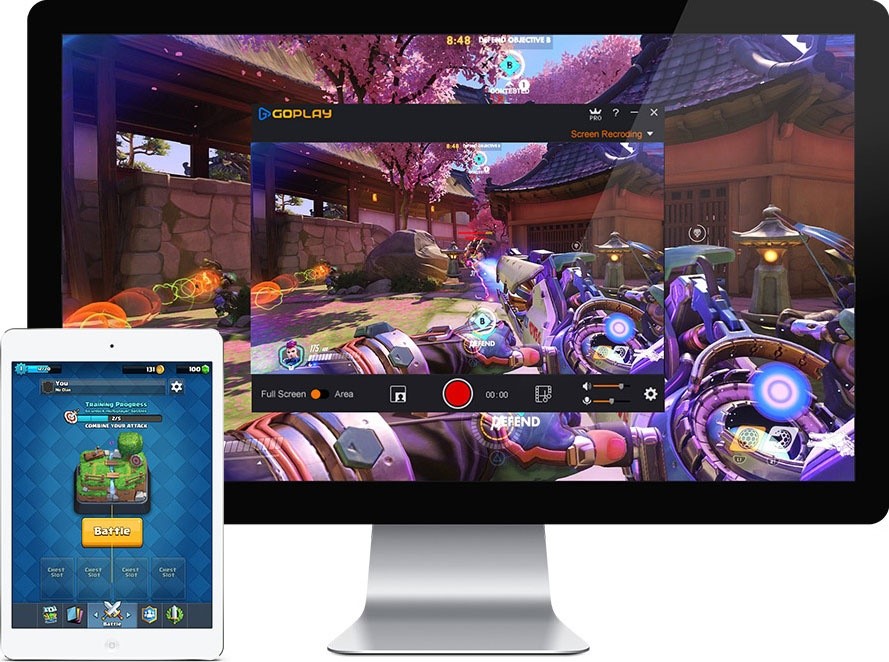 Easily create and edit HD screen footage with one of the best screen recording software for YouTube. GoPlay is a screen recording app for YouTube videos available for Windows users only. The app allows you to create, edit readily, and export the final footage to social media at a click.
The tool also has the PIP feature that allows you to record yourself while recording what's happening on your PC monitor. Once your done recording your footage, you can edit it by trimming, cropping, add captions, and apply various filters. The tool is initially meant for YouTube and other social media too. But if you're a Windows user, you can use it for traditional business footage.
9. Screencastify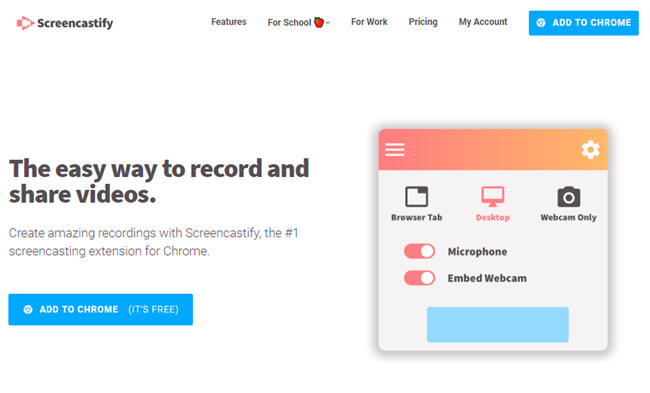 Execute all the necessary screen recording with a simple Google Chrome extension. Are you on a tight budget and looking for an excellent screen recording software for YouYube video? Screencastify can be the ultimate choice.
The tool presents multiple recording options. For instance, it records fullscreen, webcams, and a specific browser tab. In fact, the tool allows you to record the screen and yourself at the same time. The tool has annotations, mouse highlight, crop, and trims the video to perfection.
10. Bandicam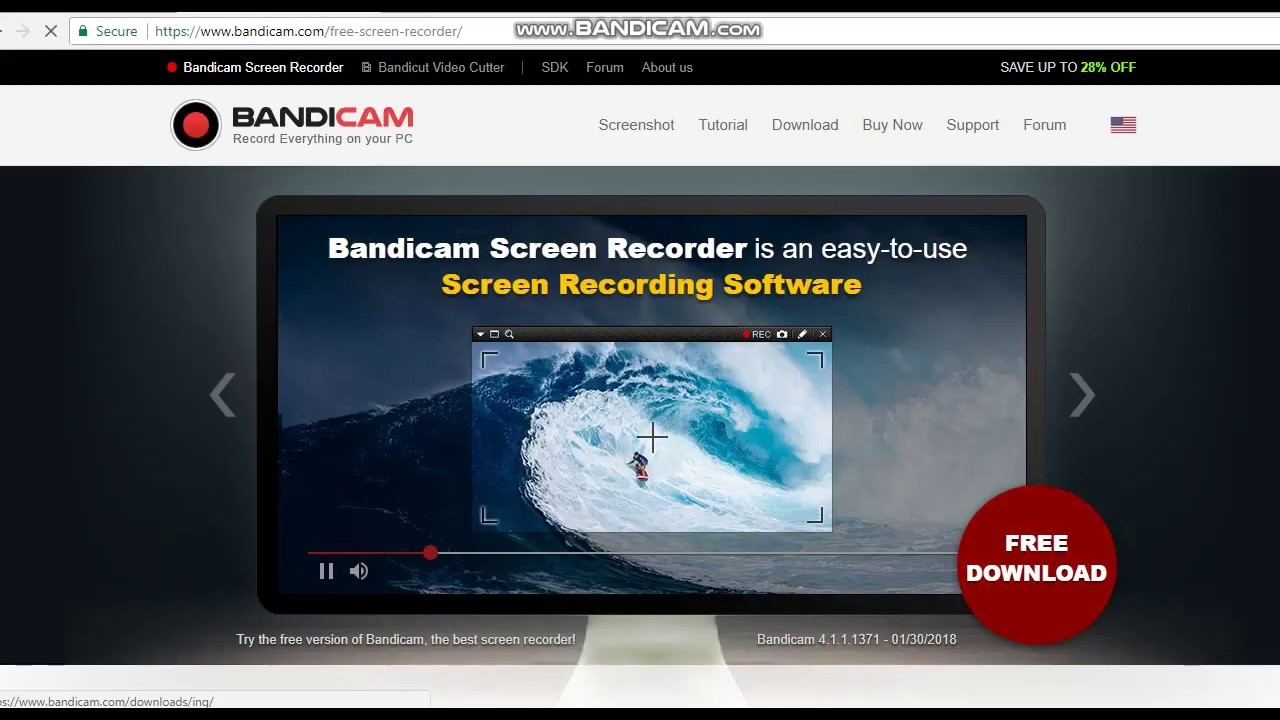 Access all feature you'd need to screen record gameplay for YouTube. Are you aiming at starting a gaming YouTube channel? Bandicam presents one of the few things you need to get started.
First, it comes with a very intuitive user interface that makes your life easy when screen recording. You can quickly screen record full screen or select a specific area to capture. You can record 2D and 3d games that use different graphics technology. The customization option is clean and easy to use.
Conclusion
Recording, editing, and sharing screen recorded footage demands effort and time. However, finding the correct YouTube software can speed up the process and make your footage look professional. And given that downloads are the in thing nowadays, these top 10 YouTube software brings you all the ease and professionalism in a flick of time.